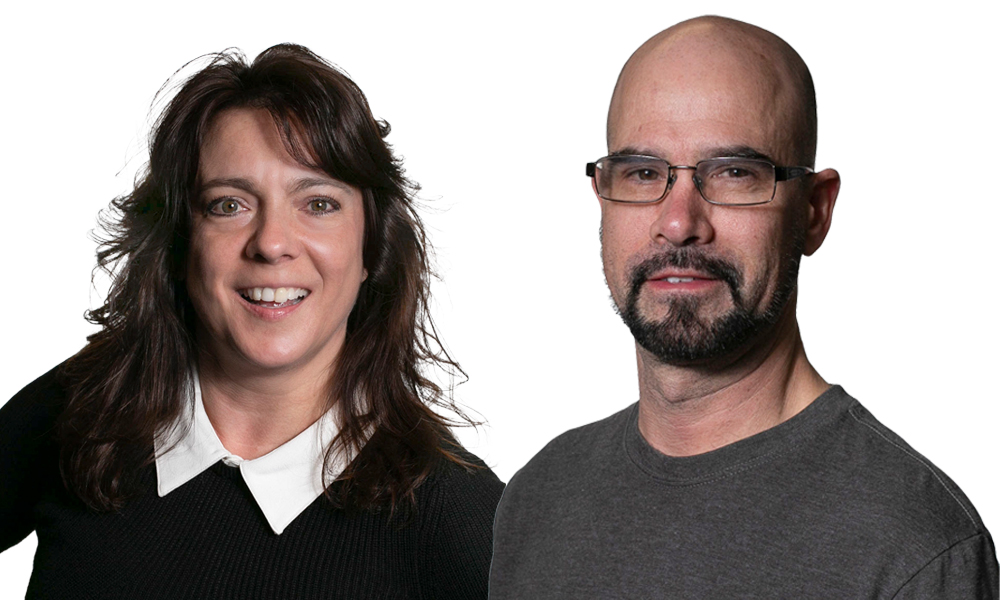 Kama and Paul Friedman were nominated by the Mathnasium leadership team in the Family-Owned category for a 2021 Franchise Rock Star Award. They were chosen by Franchise Business Review from among 200 nominations for their outstanding achievements as Mathnasium franchise owners in Dunkirk, MD.
What advice do you have for someone considering investing in a franchise?
If you are ready to be part of a large family that cares about each other, then do it! Franchises are franchises for a reason. They have researched and developed systems that will work well to successfully deliver their specific product. There is a great support system and help every step of the way. There are rules and regulations, but since everyone is working toward a common goal, it is necessary and oftentimes refreshing. Watching everyone rise together as the company grows is exciting. Keeping it competitive and exciting by having attained goals and broken records rewarded by HQ is fun and encouraging. Most franchisors will recognize single owners for these goals. If you are a loner or rebel, then I would recommend going out on your own. A franchise is probably not for you.
What is one of the biggest mistakes you made when you were first starting your business? What was your biggest takeaway from it?
We were thoroughly trained by our franchise to deliver the Mathnasium Method and I brought many years of experience to the business. I knew we were ready to go. When you are in a service business you must learn to listen and work with clients.  Everything isn't always black and white. In fact, it is rarely as simple as that. I quickly learned that rules are rules, and then there's reality. I also made the mistake of thinking I could do, and be in control of everything. I quickly realized that I had to hire, train and advance qualified employees to help run the business to its fullest potential and allow for growth.
Nobody believes me when I say this, but I cannot be in two places at the same time (lol). A mistake that we quickly remedied was realizing that we cannot always help everyone. In the beginning, a business owner wants clients, so we tend to accept all customers' requests. When a client fell too far out of our "system," we had to learn to turn down that business and allow them to move on and find someone who could help them in their specific circumstance. Continuing to accept clients that aren't right for you does not lead to satisfied customers and a good reputation.
Is there a book or podcast you've read/listened to that has helped you in starting or building your business?
We have so many awesome owners within our Mathnasium Family. There are two young women who have produced about 35 podcast episodes entitled "The Order of Operations Podcast." Listening to those was extremely helpful. "Extreme Ownership" and "How to Win Friends & Influence People" are great reads for business owners. Absolute favorites of mine are a good algebra or business calculus textbook.
What are you most proud of when it comes to your career in franchising?
I cannot answer with one response because there are two that are on top: Our exceptional leadership team and our company growth. We have a leadership team of seven awesome employees who have a cumulative 37 years of experience with us, or just over an average of five years each. It has been great watching them all develop and grow in their roles over the years. They all started as instructors with us and have moved up the ranks over the years. They range in title from Executive Center Director to Director of Operations. Their strength and aptitude, as well as their dedication, has been the foundation upon which we can continue to build our company.
Our growth has enabled us to give them that opportunity for advancement and personal growth, which brings me to the second response. We have opened two new centers and purchased six resale centers in under seven years. That far exceeds our initial timeline.
What was your career path before you entered franchising?
I received my undergraduate degree in mathematics and 18 years after that I received my MBA. I majored in math because I really did not like any other course topics. At that time, I had been working for a family-owned business during summers and breaks while I was attending college and they offered me a full-time position upon graduation. I worked for that company for 23 years. As a part-time, summer employee I was hired to run the lottery terminal. Although never given the "official title" as such, over the years I advanced to hold the position as CFO. That's my career path. I went from that profession right into the Mathnasium Franchise Family. I guess you can say that I am either a creature of habit, not a fan of change, a loyal employee, or maybe all the above.
What prompted you to go into business with a family member(s)?
I have the most wonderful husband who I love being around all the time. How better to do that than work with him? He has not been able to join us full-time yet, but he serves as our Reward Cabinet Manager (by title), Supply Chain Manager, and our In-Center Spirit Lifter.
My two children are math lovers themselves and are much smarter than I. So, it was a no-brainer in training them throughout high school and college to prepare them for a career with our company.
What unique opportunities or challenges have you encountered in owning a business with your family?
The greatest attribute that has a unique opportunity is having loyal, trusted, reliable employees all the time. When I say this, I do not just mean our two natural-born children. In this comment I include our leadership team that I consider to be our extended family. In our line of work building relationships with parents and their children is important. We must gain the trust of our clients because they are entrusting us with the education of their children. Knowing that I can rely on all of them has been key to our ongoing growth. Challenges include learning how to remove my "mom" hat and put on my "boss" hat, or vice versa. Also turning off "work mode" when I get home. However, I will say that my two children are the best trained employees because they hear so much about Mathnasium around the clock. They eat, drink, and breathe Mathnasium 24/7.
What are the biggest work related challenges you faced during the pandemic? What have you done to address them?
We are an in-person, face-to-face business. We want kids to come in and touch math. Use it, learn it, learn how to use it. We want to build their confidence and show them how fun math really is.
The pandemic was the worst for us! Fortunately for us, and all Mathnasium franchisees, over the course of ONE weekend, headquarters offered an online platform for us to offer to our customers. That not only saved our business but enabled many students to continue to get the math support they need from us. Masks have been another huge challenge for us. We have come to realize exactly how much we all rely on reading lips and seeing expressions when learning.
As a business owner, what has been the biggest challenge you've had to overcome?
1) Patience! Everything takes twice as long as expected and four times longer than you want it to; 2) Numbers are like people. Some of them are irrational; 3) Switching out of work mode when I get home.
What do you like most about your franchise organization?
Mathnasium is made up of an awesome, caring group of people who are more interested in teaching children quality math than in building profit for themselves. Developing children into being the best math people they can be is their priority. They have been able to do this by building a viable system through which franchisees can reach as many children as possible and be able to succeed in this mission. Through the words of his son, Nic, Larry was told, "You have to show other teachers how to teach math the way you do." That is exactly what the Mathnasium Method and the franchise system does for owners. This is not to say profitability is not part of their business model. Obviously, as a business, that is important. It is not their first priority.
For more information on Mathnasium, call (888) 763-2604 or visit mathnasiumfranchise.com. You can also email [email protected].