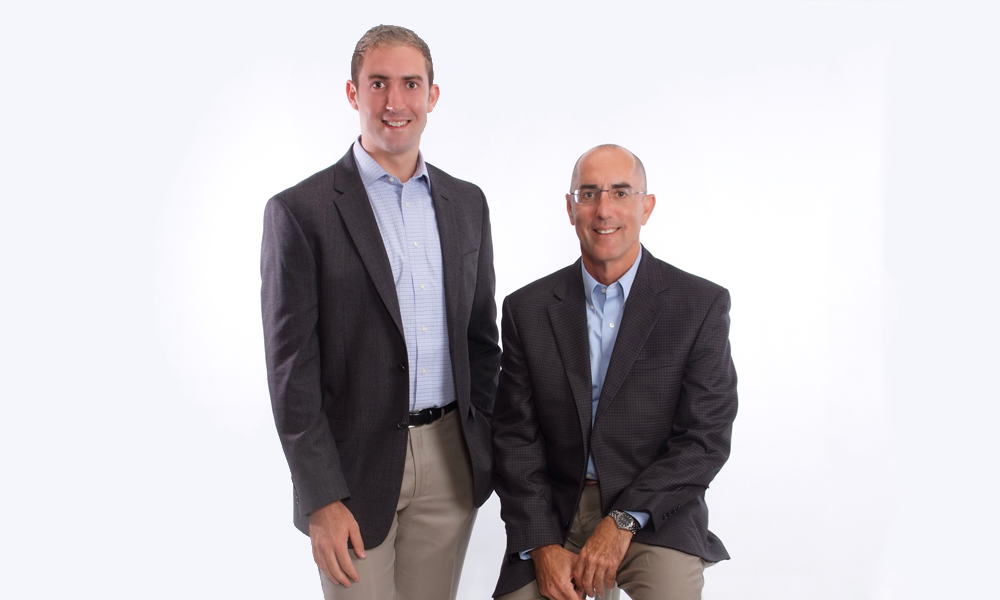 Kirk and Mark Febus, a father-son partnership, opened their Home Care Assistance franchise three years ago, and continue to "Change the Way the World Ages" every day. They are proud of their business, and they feel that wouldn't be a reality if it weren't for their growing team of professional caregivers. This year, Kirk and Mark were named as FBR Franchisee Rock Stars.
"Mark and Kirk have been leaders from the moment they came on board.  They can always be counted on to lead a discussion or facilitate a session." – Janine Calcote, Head of Strategic Alliances, Home Care Assistance
What advice do you have for someone considering investing in a franchise?
Immerse yourself in all aspects of your business from the very beginning.  Be ready to wear many hats!
Invest in a mission you believe in and can adopt as your own.
Educate yourself and become the expert in your industry.
Be ALL in!  Don't expect success to happen just because you own a franchise.  Grow your franchise from within.  Put your heart and soul into it!
What are you most proud of when it comes to your career in franchising?
When we first got started, we were very day-to-day focused with our feet on the ground, our heads down, making sure no stone was left unturned when it came to ensuring the highest quality care for our clients and attracting superior professionals to look after them.  We were building from the ground up.  We didn't look back, well – maybe once or twice.
Now, three years later, we are soaring 10,000 feet up with a bird's eye view of our organization, leading our team in delivering even higher quality, person-centered care for all our clients in the community. We have become more strategic with this viewpoint, allowing us to see into the horizon and adapt appropriately to what lies ahead.
When we reflect on our career in franchising so far, we are very proud of the difference we have made in the lives of our older adults and their families in the Dayton, Ohio community.  The testimonials we receive are priceless, and we are grateful for the opportunity to live out our mission every day: Changing the Way the World Ages.
We are also very proud to employ a team of over 100 professionals, most of whom are our compassionate caregivers, who provide the dedicated, one-on-one care and support for our clients.
What was your career path before you entered franchising?
We both come from the business industry in sales positions. Kirk had a long-tenured career spanning the last few decades, and Mark had a shorter-tenured career over a few years time.
As a business owner, what has been the biggest challenge you've had to overcome?
Coming from sales careers in an unrelated field, the biggest challenge for us was learning and understanding the home care industry and how to be successful within it.
What do you like most about your franchise organization?
The Home Care Assistance franchise organization is family. With a strong family comes support, and there is plenty of it.  We like to say that we have the best of both worlds as franchise owners.  We independently own and operate out of our home office, which allows us to grow our franchise in our own, unique way. However, we also have access to a team of brilliant professionals with resources to help enhance our growth.  The Home Care Assistance franchise organization helps guide us to explore new ideas and approaches, helps us to keep current with changes in our industry, and even helps to connect us with other franchise owners from around the country.
For more on Home Care Assistance and their franchise opportunities, visit their website: https://franchise.homecareassistance.com