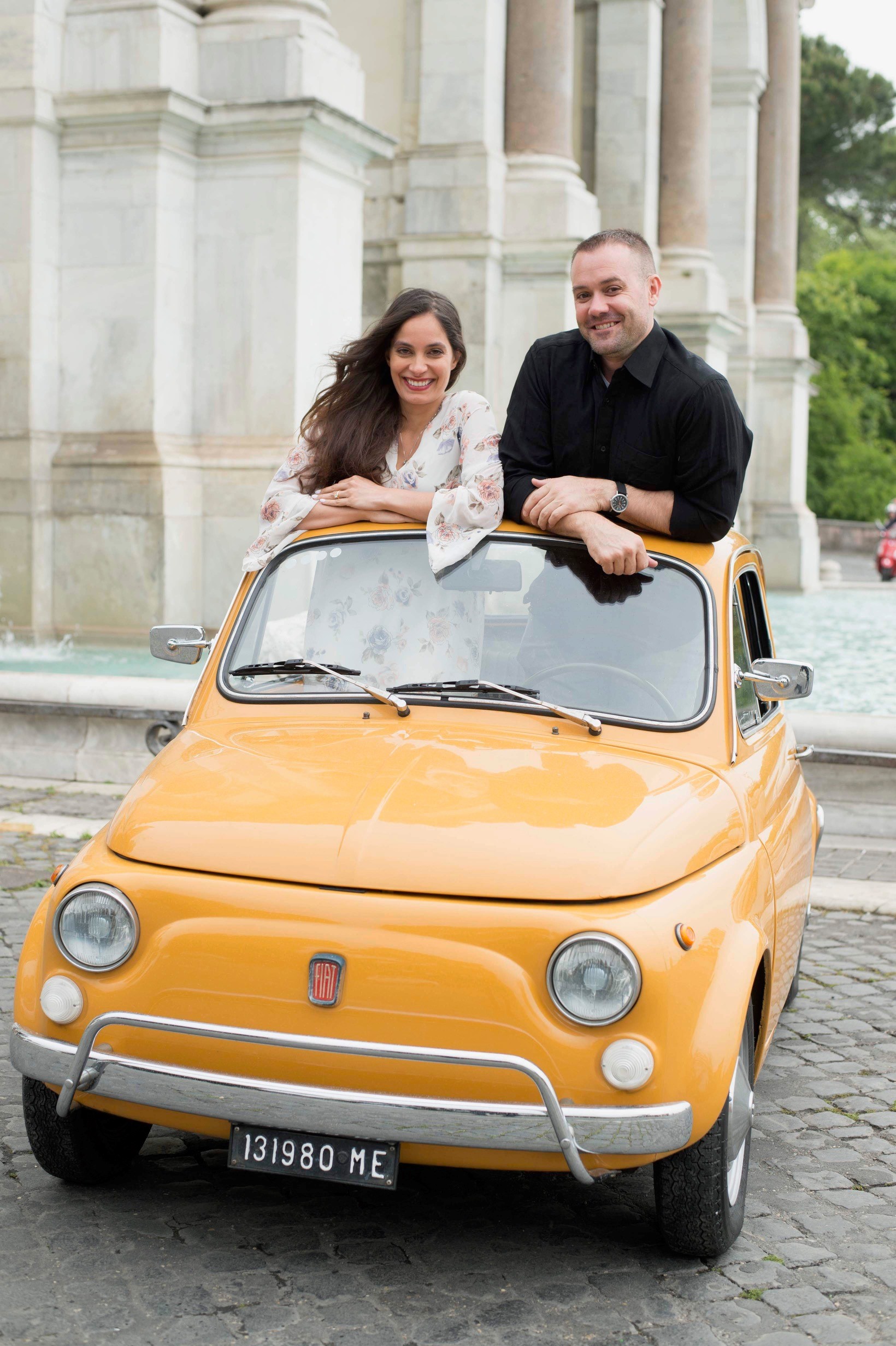 1 . What was it about the Dream Vacations franchise business model and/or leadership that led you to purchase it?
My husband and business partner Michael McFerron and I chose Dream Vacations initially because they were ranked #1 on Entrepreneur Magazine's Top Franchise for Veterans list, as well as ranked #1 on Forbes Top 10 Military Friendly Franchises. And we can see why. Dream Vacations is military-friendly and even offers an annual Operation Vetrepreneur program, which supports veterans transitioning into business ownership. Now that we are travel agency owners, we love the Dream Vacations model — where we can own a home-based travel agency, establish our own travel niche, and run the business the way we want while taking advantage of Dream Vacations ongoing support, expertise, and industry relationships. In fact, Dream Vacations facilitated our partnerships with travel brands like Princess Cruises, Royal Caribbean Cruise Line, Norwegian Cruise Line, AmaWaterways, and Sandals. For example, we recently returned from a Familiarization trip with Sandals to Sandal Royal Barbados and Sandals Grenada. We met General Managers of each property, toured their amazing Butler suites and walk out pools, and met with the wedding team to plan destination weddings and honeymoons. This makes planning easier and allows us to give our clients the best experiences.
2. What type of business experience, education, and/or skills did you have prior to becoming a franchisee that you have found particularly helpful?
My husband and I are both in the military — he's an Officer in the U.S. Marines Corps and I'm an Officer in the U.S. Navy. We both have master's degrees but our military experiences and leadership are what we really rely on since starting our travel agency. We have planned large conferences all over the world, deployed to places with language barriers, and learned new languages.
3. What do you like most about your job/owning a franchise?
The flexibility of owning our business and making it what we want. Knowing that we can live anywhere and travel anywhere while still running the business and selling travel is really amazing. Michael will retire from the U.S. Marines Corps in a few years and we will continue to travel together to host group cruises around the world. Our travel agency is a great 2nd career option, and it's one that we love.
4. How did you fund your franchise? Did you receive any discounts/incentives?
Dream Vacations offered us a military incentive and we love that they are a military-friendly company. It was important to us to own our business debt-free.
5. What advice do you have for prospective franchise buyers? What do you wish you had known prior to going into franchising?
Figure out what makes your travel agency different and what value you offer to your clients. Research the competition in your local area and choose a different niche. Meet with other franchise owners from all over the country and ask lots of questions! Then research the opportunities and choose one that offers tools that will help your travel agency succeed. Understand exactly what you are getting when you buy that franchise. We love that Dream Vacations offers social medial marketing tools, relationships with cruise and land companies, in-classroom training, an annual training and conference on a cruise ship, and excellent support services for any questions. Dream Vacations tools allow us to focus on what we love — selling travel and traveling with our groups.
6. Any additional insights?
Michael and I met on an airplane! On a cross-country flight from San Diego, we sat next to each other and fell in love. Since we both love to travel, we planned a destination wedding in Rome, Italy and got married at Vatican City with our friends and family. We specialize in destination weddings and honeymoons, in addition to European river cruises. What makes Dream Vacations – Weekend Navigators stand out from other travel agencies is that we really do travel; together we have visited 24 countries in the last year. My time living abroad in Italy for a year during my service with the U.S. Navy coupled with our extensive travel background allows us to provide an enhanced level of service to our clients because we have been there and done that. We are excited for the opportunity to recreate our memorable travel experiences for our clients and planning special excursions that you cannot find anywhere else.