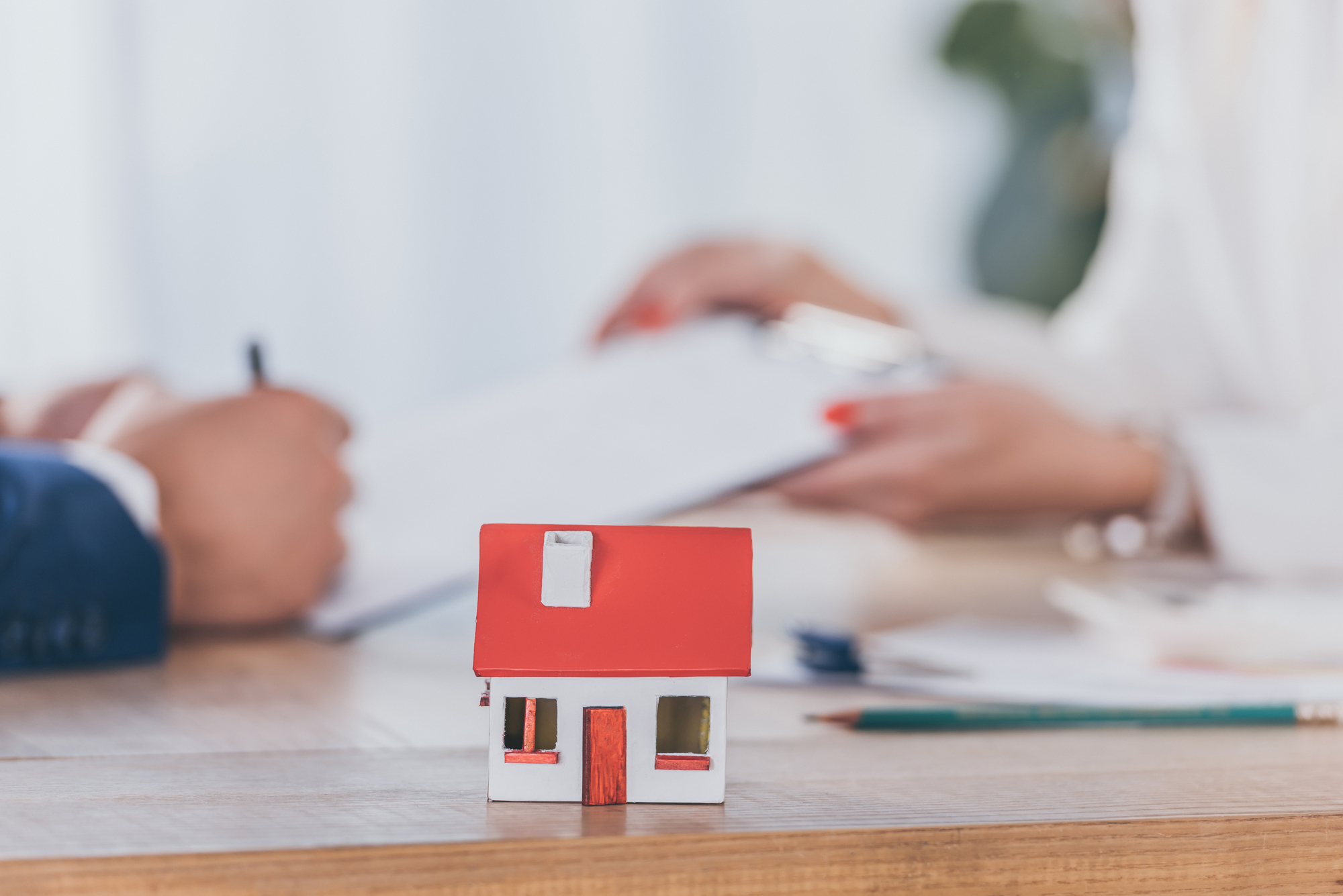 Sponsored Content Provided by HomeVestors of America
Since 2000, real estate has outperformed the stock market 2 to 1, boasting 10.17% annual returns between 2000 and 2016, according to Realtyshares. Right now, only 15% of Americans are currently investing in real estate in addition to the homes they occupy, but interest in real estate as an investment continues to grow. In fact, 77% of respondents age 35-44 and 74% of millennials (ages 18-34) recently reported that they believe "house flipping" is a good way to make money, a Realtyshares survey reported.
Despite interest in real estate as an investment tool, the survey revealed that 2/3 of Americans believe investing in real estate is "too hard, too costly, and too far out of their expertise."
The good news is that you don't have to master real estate investing alone. For novice investors, buying into a franchise like HomeVestors of America can accelerate the real estate investment learning curve and provide you with the tools and training you need to hit the ground running.
Mark McKeller, a development agent with HomeVestors, and a 20-year veteran of the company said that new investors don't really need real estate experience to be successful, but they do need that drive to work hard and to "make things happen." Most importantly, they should possess an entrepreneurial mindset and be comfortable talking to people.
Investing in real estate is not out of your reach, particularly if you show the five indicators that affirm you are ready to take the leap.
Five Indicators You Are Ready to Become a Real Estate Investor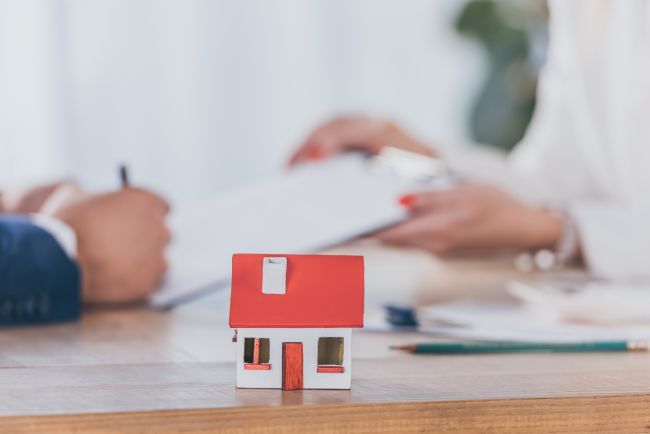 1. You Have a Willingness to Learn How Real Estate Works
To enter the world of real estate investing, you need to have more than an interest in renovating, staging, and selling houses. In order to build confidence and overcome fear, Forbes contributor David Greene suggests building skills in a cross-section of areas. You should learn how to:
Analyze a property for cash flow
Recognize an under-valued property
Estimate rehab costs
Recognize the economic factors that drive a market
Understand your responsibilities as a rental property owner (property management duties, etc.)
If you plan on investing in a particular geographic market, or in a particular niche (rentals vs. single-family rehabs, for example), it's critical for you to understand key factors that determine where you should invest and what types of properties offer good returns in those areas. Some tools you can use include U.S. census information about the population and economic growth, real estate trend information such as the number of renters versus owners, household income and other demographic data, according to U.S. News and World Report contributor Debbie Carlson.
Because of the support HomeVestors provides, its franchisees enjoy an edge over other investors, McKeller said. HomeVestors provides its investors with step-by-step training and software tools that help to estimate property purchase prices and the costs of repairs, adjusted to the market. This way, new franchisees have the tools so that they aren't caught unaware, thanks to the company's built-in checks and balances.
"The first thing we teach franchisees is not to pay too much for a house – that's the biggest mistake people make when they are new. Our initial one-week training focuses on making sure you don't buy at the wrong price. If you pay the right price, you'll generally be able to absorb any unknown/hidden issues if you know what you are doing," McKeller said.
2. You Have a Plan and Clear Investment Goals
Even if you only plan on doing it part-time, successful investors must make good use of their time and follow a plan to work as efficiently as possible. For example, you should know whether you want to:
Buy houses wholesale, with an intent to then sell these houses to other investors;
Spend time rehabbing houses, or "flipping" them for a quick sale; or
Follow a buy and hold strategy, where you buy houses and hold on to them for rental income.
Some other questions to ask yourself as you formulate your plan:
How much money do you want to make, and how long and how hard are you willing to work to reach that goal?
Can you withstand the risk involved in putting money up front for a property that could potentially take months to sell?
You should also decide how much money you are willing to put into your investments and how much time you can realistically spend achieving your goals. Depending on the path you take, you could be looking at hiring additional staff or contributing a significant amount of your own labor to your projects. Sticking to an investment strategy will help you focus in on the types of properties you'll look to buy, which is why you must outline your goals before you start investing, according to Business Insider.
As a HomeVestors franchisee, you can choose to join as a full-time or a part-time franchisee. Part-time franchisees get the same access to a national network of qualified leads but are able to ease into the real estate investing business with the support of the HomeVestors corporate office and other franchisees. They also don't have to be experts or limit themselves to specializing in one type of property, McKellar said.
HomeVestors franchisees also learn how to be patient when it comes to reaching their goals. According to McKellar, "You never get hurt by the house you don't buy."
In order to be successful, you need to be willing to hold out for good deals and capitalize on HomeVestors' tools for ensuring properties are worth investing in.
"This is a lumpy business. Real estate is typically the biggest transaction anyone makes in life, but deals do not happen every day," he said.
Related Reading: Is a HomeVestors Franchise the Right Match for You? Three Franchisees Share Their Stories
3. You Can (and Want) to Access Capital
There's no way around it—in order to invest in any kind of property, you'll need money to put down up front. If you plan on rehabbing a property to sell it ("flip") it for a profit, you'll require even more cash and may have to wait weeks or months before you see any returns.
Since government-backed loan programs (like FHA) aren't typically available for investment properties, you need to have at least some savings in the bank to cover your costs. According to Business Insider, lenders look at the amount of liquid assets you'll have left over after paying your down payment and closing costs to ensure you'll be able to make your interest/mortgage payments, even if something unexpected happens to your regular paycheck. While lenders look for their borrowers to have a certain number of months' worth of cash left after every transaction, the requirements are often stricter for investors.
Joining HomeVestors gives investors easier access to capital. While you are responsible for initial investment and startup costs, HomeVestors provides special financing programs for franchisees for the purchase and repair of qualifying prodperties, if needed. Franchisees may be responsible for 10% of the purchase price as a down payment and should also have reserves available to cover the costs of rehabilitation, taxes, closing costs and insurance while they hold a property, but they enjoy greater flexibility when it comes to tapping financial resources.
4. You Have Vision and Can See Value in Properties
If you can recognize a diamond in the rough, you might have the right eye for real estate investing. Having vision—and then being able to capitalize on improvements to add value—can turn a distressed property into a profitable investment. Here are some ways you can add value to an investment property, according to Forbes.
Add bedrooms to a house with less than three
Add bathrooms to a house with less than two
Adding square footage cheaply by converting car ports, sunrooms, basements, or covered storage areas to make them part of the property
Buy properties that need cheap cosmetic upgrades
Buy income property and increase the rents
Buy commercial property and decrease expenses
Not every property is going to present itself as an easy sale, and some properties might require so much work that they aren't going to be profitable in the end. Still, good investors understand how location and market trends – in addition to building improvements—can be lucrative.
HomeVestors®, franchisees are trained to see the potential in the most distressed properties. Its nationally recognized tagline, "WE BUY UGLY HOUSES®," can be seen on billboards throughout the United States, cementing both its brand and commitment to helping homeowners with "solutions for"ugly situations®."
"You've got to be able to see the beauty in something ugly at the moment," McKellar said.
One of the tools HomeVestors provides allows franchisees to walk through a house and point and click at everything that needs to be fixed or renovated. The program then automatically calculates local prices and lets you know how much a rehab costs, McKellar said.
"It tells you how much of a discount you need to offer based on how much the house needs to be fixed, an offer price, and it calculates what you should sell it for when you are ready to sell it," he said. "It's all in a software system up in the cloud and other people can look and check your numbers in real time."
5. You Know How to Build and Sustain Relationships
Whether it's with their local contractor, city officials, lenders, real estate agents, or buyers, good real estate investors understand the importance of strong relationships. Knowing the right people can get you permit approvals, save you money on rehabbing costs, help you gain access to capital, and keep you from making costly mistakes when it comes to estimating a property's value.
In fact, some experts suggest that real estate investors spend a significant amount of time forging and nurturing relationships. One big mistake you can make is trying to figure out all of the tasks related to real estate investing yourself, according to Greene.
"Successful business people have learned to leverage the talents and abilities of other people to allow them to focus more on the 20% of the business that will bring them more results. If you plan to be a top-notch investor, start learning as much as you can about how to hire talented people to work for you," Greene said.
McKellar often tells HomeVestors franchisees, "You aren't in the house business, you are in the people business."
At the heart of the business is a commitment to relationship building: HomeVestors franchisees take calls from interested sellers, visit their homes, and help work out the best solution for that seller. Most sellers have a problem they need to solve and must sell quickly—whether due to illness, divorce, inheritance, foreclosure or financial distress. Investors need to be empathetic to their individual situations and be able to listen and act.
Inside the business, HomeVestors encourages relationship-building among its franchisees. Franchisees are encouraged to share best practices, leads, and even sell properties to one another.
HomeVestors: Supplying the Tools to Investment Success
Whether you are a novice or experienced real estate investor, HomeVestors of America provides ongoing support, when needed. The national franchise specializes in buying and rehabbing distressed properties and selling them as quickly as possible. Today, HomeVestors has more than 1,100 franchises in 47 states and 170 major markets, and its franchisees have purchased over 100,000 properties since 1996.
HomeVestors franchisees follow an established real estate investment model and benefit from HomeVestors' national lead generation campaigns, giving them a leg up on investors who go at it alone. While it helps if you embody the five traits above, you can learn many of them as you complete training as a HomeVestors franchisee. However, it's important to exhibit these two important qualities in order to help you to be successful, McKellar said.
1. You must be a dealmaker, and not mind negotiating — You have to be willing to go out and find deals –most of which aren't found by browsing the MLS, McKeller said. While HomeVestors provides franchisees with ample leads, you have to be willing to pick up the phone, visit properties, and follow up.
2. You can follow a proven model — The benefit of joining HomeVestors is that it comes with a system that has helped franchisees buy more than 100,000 houses nationwide. HomeVestors can not only help you find a good deal with qualified leads, but it can also help you plan for exit strategies, McKeller said. "We teach inexperienced franchisees in the beginning, generally you shouldn't tackle big rehab jobs yourself. You can sell to another investor, as is, and deal with fewer challenges by wholesaling."
Related Reading: From Ugly to Lovely: HomeVestor's Franchise Owners Transform Homes and Lives
Supporting Investors – From Leads Through the Final Sale
With HomeVestors, franchisees receive:
Professional real estate investor education – including a week-long initial training course
Education on how to buy houses – from understanding the process to buying the right house through the closing process.
Insight into valuing properties – including using their proprietary ValueCheck® software to help ensure a solid return on investment
Qualified Leads – thanks to the nationally recognized and trusted "We buy ugly houses®" marketing campaign that includes radio, TV, billboards and direct mail advertising
Financing – including exclusive programs only available to franchisees
Education related to selling – from taking offers to deciding when to hire a real estate agent
Ongoing support – including a dedicated mentor, or "Development Agent," with real estate investing experience
Should You Take Your First Steps with HomeVestors?
To become a HomeVestors® franchisee, you don't need experience, but you do need the passion to pursue real estate investing and a dedication to hard work. Because HomeVestors does not require you to open a storefront, you can ramp up quickly, wherever you decide to invest.
Initial and Total Startup Investment Costs
Full Franchise — With a $70,000 investment, you receive marketing rights in your defined territory, access to tools and mentorship, and can jump right into operating your business full-time.
Total Startup Investment: $96,000 to $426,250, including initial investment.
Associate Franchise — With a $30,000 investment, you typically work part-time out of your home while you grow your business. Under this agreement, you still get marketing rights in your defined territory and the same access to tools and mentorship as full franchisees.
Total Startup Investment: $56,000 to $361,250, including initial investment.
Expenses covered in the initial investment include advertising, training, signage, opening costs, and the 10% down payment on the purchase, repair, and insurance of one to five properties.
Cash Required — $70,000
Net Worth Required — $70,000 – $200,000
If you want to learn more about HomeVestors®' home-buying method, you can read the Guide to Professional Home Buying – Business Plan and ROI Advice.  And to learn more about other investors who have found success with the HomeVestors® franchise model, you can check out their stories here.
To learn if HomeVestors is the right fit for you, fill out a form to request information or call 800-230-0385.