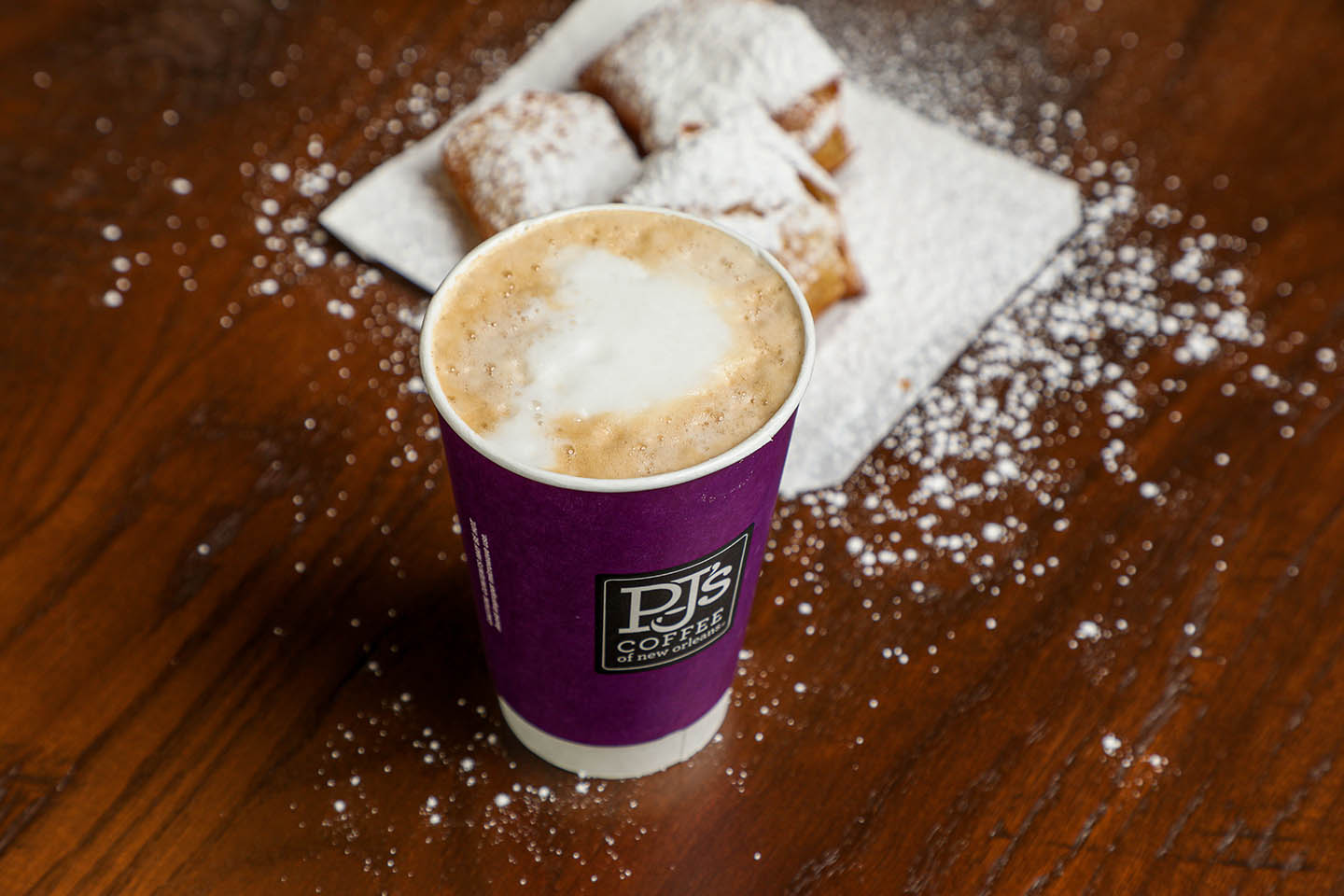 For eight years, Roxanne Tillotson was a newborn photographer, but she had dreams of owning the PJ's Coffee franchise down the street. She never lost sight of her dream and in 2019 she finally transitioned from newborn photographer to PJ's Coffee franchisee.
1. What type of business experience, education, and/or skills did you have prior to becoming a franchisee that you have found particularly helpful?
I am a newborn photographer with a studio right down the highway from PJ's Coffee, and I had spoken to the previous owner about possibly buying that location 3-4 years ago. He wasn't quite ready to sell at that time, but I never lost sight of one day owning this location. What drew me to PJ's was, of course, their wonderful coffee and the fact that it is New Orleans owned. I knew my time as a newborn photographer was limited and I wanted a business that I could be involved in, but also a business that didn't "need" me in the store to operate day to day (unlike my photography business). Owning my studio for the past 8 years has helped me transition into this new business model in many ways.
2. What things do you like most about your job?
I am extremely customer oriented and I feel that a customer's great experience in your business is what keeps them coming back. I am really enjoying leading my group of 10 young staff members and helping mold them into taking pride in working for such a great organization, which in turn helps them provide better customer service to our customers.
3. How did you fund your franchise? Did you receive any discounts/incentives?
I had money saved that I was looking to invest and thought this would be a better rate of return while also giving me the chance to feed my entrepreneurial spirit. I borrowed against my own money in hopes to turn that into a business loan in 12-18 months, which would free up that money to purchase a 2nd PJ's location.
4. What advice do you have for prospective franchise buyers? What do you wish you had known prior to going into franchising?
My advice to future franchise owners is to take the time to thoroughly research the companies that you are interested in and go with a company that speaks to your heart. If you truly love that company, the products, the people and the business model, you will be successful.
If you'd like to learn more about PJ's Coffee franchise opportunities visit https://www.pjsfranchise.com/