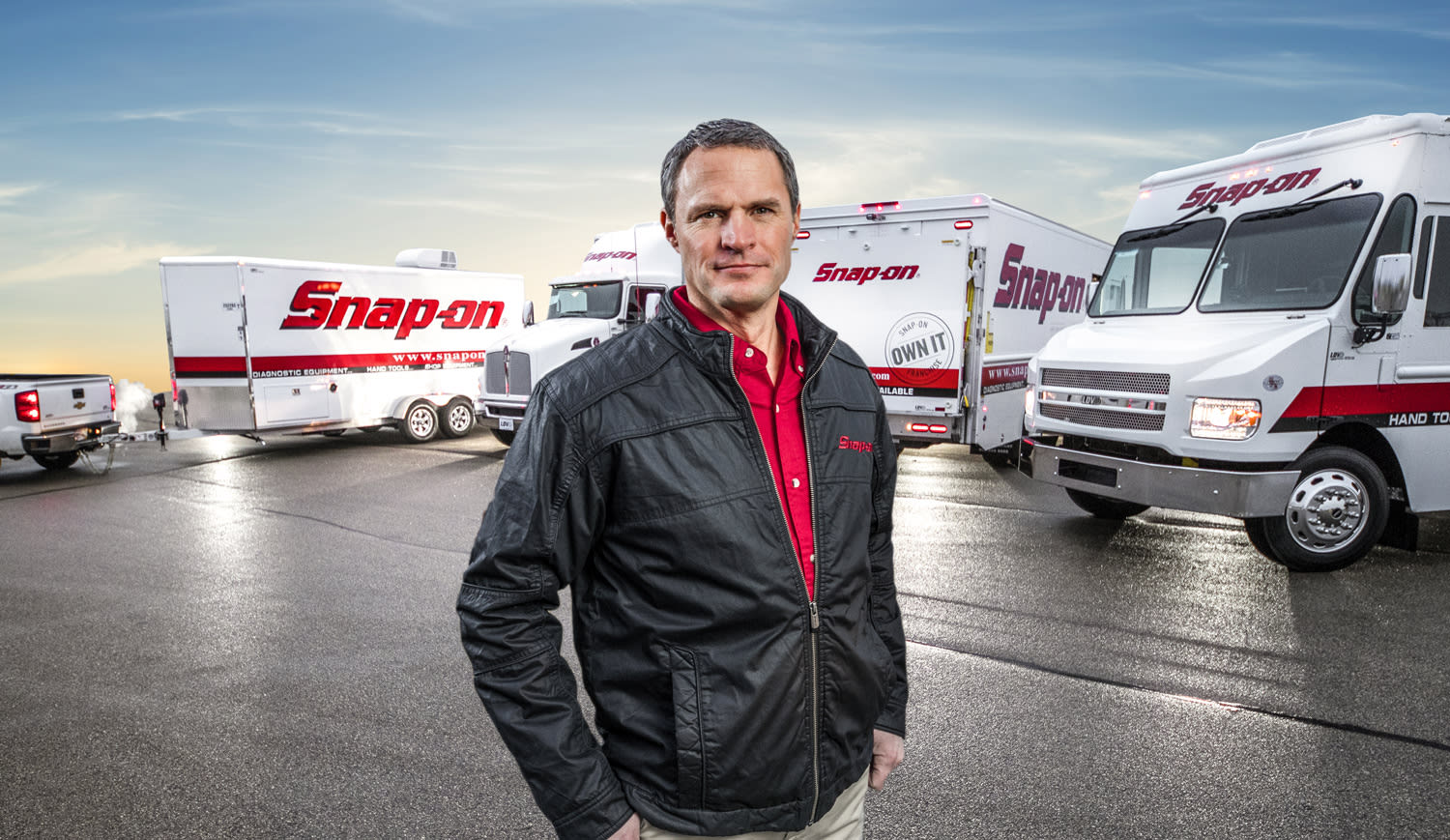 During the COVID-19 pandemic and subsequent lockdown over the past year, what came to be known as "essential workers" served as an indispensable backbone of the nation. It was a role that came with massive responsibility as essential workers kept essential businesses running and the economy moving forward.
Case in point: Snap-on Tools, a U.S.-based global company headquartered in Kenosha, Wisconsin, and named one of Franchise Business Review's "Top 100 Recession-Proof Franchises" in 2021. Snap-on is known for its support of veterans and as a champion of skilled labor. A leading innovator, manufacturer and marketer of high-end tools and equipment for professionals, the company unflinchingly powered through the health and economic challenges of the past year, continued to serve its customers during these highly charged times.
Snap-on's commitment to what it calls "Essential to Essential" is a phrase that hits right at the core of what Snap-on Tools is all about, according to Tom Kasbohm, director of franchising. For more than 100 years, "Snap-on has always been a company that manufactures and sells products to help technicians and other skilled workers get critical work done. From the repair of the car, plane or military vehicle, Snap-on has always been there," he said.
During the past year's upheavals, we all became more familiar with the term "essential workers."  Snap-on played an important role in supporting essential workers in countless ways to keep the transportation infrastructure running— for deliveries of critical goods and services, the operation and maintenance of emergency vehicles, and helping ensure health care and other essential workers had reliable transportation to get to and from their homes and places of business.
"I am so proud of how our franchisees were able to persevere through the Covid-19 crisis," Kasbohm said.  "Snap-on Tools franchise owners demonstrated to the entire world they could find a way to serve their customers even in the midst of one of the greatest health crises the world has seen in over a century. It makes sense that our 100-year-old company that has persevered through wars, recessions, and countless other crises, would once again be regarded as essential to the essential workers."
While Kasbohm said he never had the honor of donning a military uniform, he proudly declares himself an "Air Force Brat" and is pleased the company has an "opportunity to give back." He said he recently spoke with John Winkler, an army vet and  owner of a Snap-on Tools franchise in Frankfort, Illinois to check-in with him on how the company could support him and his fellow franchisees through the pandemic. "One of the things he shared with me was that in the military he learned to deal with a wide assortment of situations. We see that as part of our mission as well, to provide the best possible support for franchisees in whatever situation they encounter," said Kasbohm. "I asked him whether Snap-on helped his customers through (the pandemic). His answer: 'Absolutely. They continued to come up with innovative ways to service customers.'"
Winkler said he relied on his military training through the pandemic,  "One of the things I didn't do is hoard; but I did stock up on things like Lysol and hand sanitizers to make sure I kept everyone safe.
Paul Megrath, a multiple franchisee from Fairfield, Iowa said, "I've been a franchisee for almost 17 years and  lived through this unique year first-hand along with my franchisee employees. It's great to be a part of a franchise system that serves critical industries that are always needed. Even during tough economic times, people need their vehicles to work. And Snap-on enables technicians to continue to keep this nation moving forward."
To reflect its success during the pandemic, Snap-on racked up a string of impressive achievements:
#20 in Size (Enterprise Magazine)
#33 Overall Best of the Best Top 50
#1 Tool Franchise in Entrepreneur Franchise 500
Globally, Snap-on has 4,569 franchises. The company has more than 56,000 products, and operates in more than 130 countries. Snap-on Tools franchise business owners sell exclusive, premium products that ranked number one in every category – Hand tools, Power Tools, Tool Storage and Diagnostic Equipment – in a recent independent survey by Frost & Sullivan of U.S. automotive technicians.
Snap-on Tools franchise business owners enjoy the #1 market share position in the industry and Snap-on products are universally recognized by professionals as the absolute highest quality in the industry.
Kasbohm believes trust is at the root of the success the company had before and during the pandemic. "I've always considered relationships to be based on trust and proving our competency to our customers," he said. "During good or tough times, they've come to trust our brand; we're always there and, just as our customers do, we keep showing up. That forges the trust that allows us to grow as a company and a franchise opportunity."