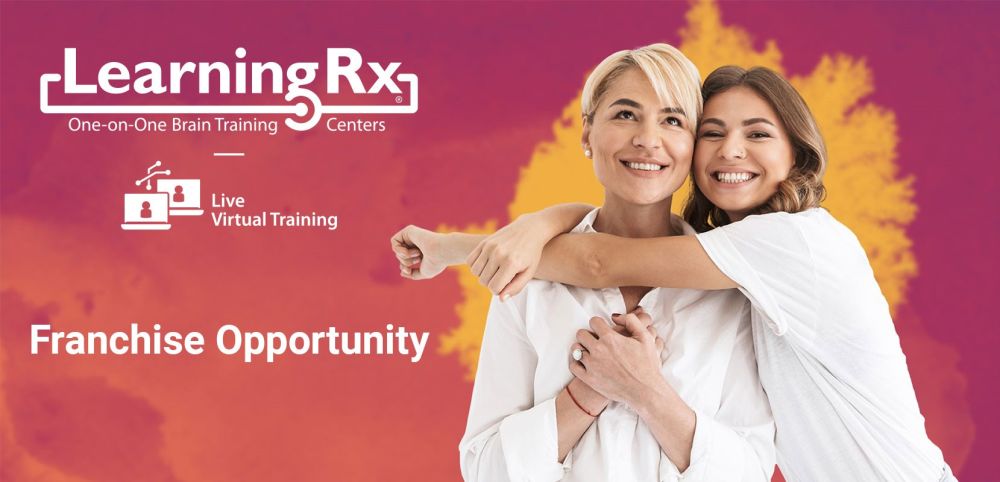 Get to Know LearningRx
LearningRx is an award-winning system of brain training centers that make learning (and life) easier for children and adults through the power of one-on-one braining. When a child is struggling in school, weak cognitive skills (or brain skills) are most likely to blame. One-on-one brain training targets weak brain skills like attention, memory, processing speed, and auditory processing to make learning, remembering, reading, and paying attention easier and more automatic. With more than 13 peer-reviewed, published research articles, LearningRx stands out as the leader in client results in education franchising.
LearningRx franchisees come from a variety of backgrounds and put their passion and skills to work to earn a living while changing lives in their communities.
The LearningRx franchise opportunity combines a passion for helping children and adults learn easier, think faster, and perform better with a proven business system and marketing support. One-on-one brain training is life-changing and needed in every community. Our franchisees' number one reason they chose LearningRx was the impact they could personally make in their communities. They change lives through the power of research-backed brain training programs and pay themselves to do it!
Interested in opening your own LearningRx franchise? Take the next step and request more information.
Send Me More Information
Hear What People Are Saying About LearningRx
Who Makes an Ideal LearningRx Franchisee?
Top performing LearningRx franchisees are driven to create their own business results, naturally network in their communities, and can handle managing all aspects of their businesses. Coming from a variety of backgrounds, successful franchisees are ready to roll up their sleeves, consistently invest in marketing, consult with clients to strongly recommend our programs, and responsibly manage their business finances.
LearningRx Frequently Asked Questions (FAQs)
Get LearningRx Franchise Information Today!
Franchise information about

LearningRx
Net Worth Required
$200,000
Total Startup Investment
$125,000 - $175,000
US/Canada Franchise Units
48