Sponsored content provided by Cruise Planners
Joel Wilder, of DeBary, Florida, was a nurse administrator for a surgical facility in Florida when he first climbed aboard the Carnival Fantasy in 1994 to set sail for the Bahamas. After his maiden voyage, he got hooked on cruising and soon was booking vacations for groups of friends. Now a veteran cruiser with more than 20 cruises under his belt, Wilder thought, "I can do this." Wilder's career transition has him set up for a lucrative retirement.
Wilder is one of more than 2,500 people working from home as franchise owners of Cruise Planners, an American Express Travel Representative. Named one of the top 200 franchise opportunities for 2019 by Franchise Business Review and the No. 1 travel franchise to own by Entrepreneur magazine, Cruise Planners is a home-based travel business offering cruises, guided land tours and all-inclusive resort vacations to customers throughout the United States. Its nation-wide network of home-based travel agents enjoy open territories and can sell travel to anyone in United States.
Wilder made his career transition from nurse to home-based travel advisor after considerable thought and research into dozens of franchise opportunities. Today, he is a member of Cruise Planners' "Millionaires Club," although he first came aboard as a part-time franchisee with no professional travel agency experience.
"I started looking at what we could do as we got older to supplement our income and have something to do after we retired," Wilder said. "We looked at a lot of different franchise opportunities, at first, to see what was out there and narrowed it down quickly to Cruise Planners and one other company."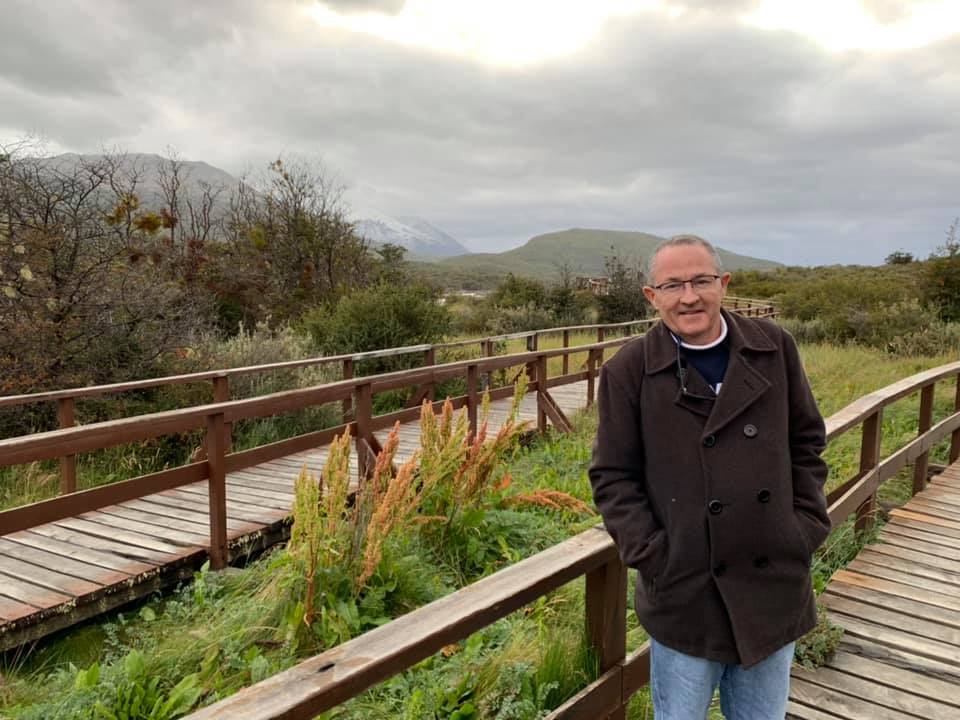 Joel Wilder, Tierra del Fuego National Park
As it turns out, pursuing a travel agency franchise was one of the best retirement careers Wilder could have imagined for himself. Now retired from nursing for six years, Wilder initially worked part time for eight years before he made the leap to full time—and he hasn't looked back. He's grown his Cruise Planners travel business year over year since he joined the franchise in 2005, and last year, for the first time, sold more than $2 million in travel.
"I tell people, don't be afraid. Cruise Planners held my hand every step of the way and was always supportive," Wilder said. "If you work hard at this business and use the tools they provide you, you won't fail."
Besides incredible travel opportunities, here are some other perks Cruise Planners' franchisees enjoy:
You can work from anywhere, as long as you have access to the Internet. "For a quick vacation, if I visit my parents, or even go on a short cruise, we have the tools we need to answer phone calls and book travel just about anywhere in the world—and I have," Wilder said.

You aren't always "on call." Cruise Planners agents cover for one another.
"Cruise Planners is a like a family. We have buddies [other franchise owners] who can cover for us if we need them to. And right now, my buddy is in South Africa, so I am taking care of everything for him while he's gone. It's a nice way of unplugging," Wilder said.

You can expect great support: Cruise Planners only supports its agents.
"The tipping point for me in choosing Cruise Planners is that the other agency I was looking at advertised (competing trips) in the Sunday paper. You don't have to compete with Cruise Planners. After all, if I am buying a business, I want someone who can help me," Wilder said.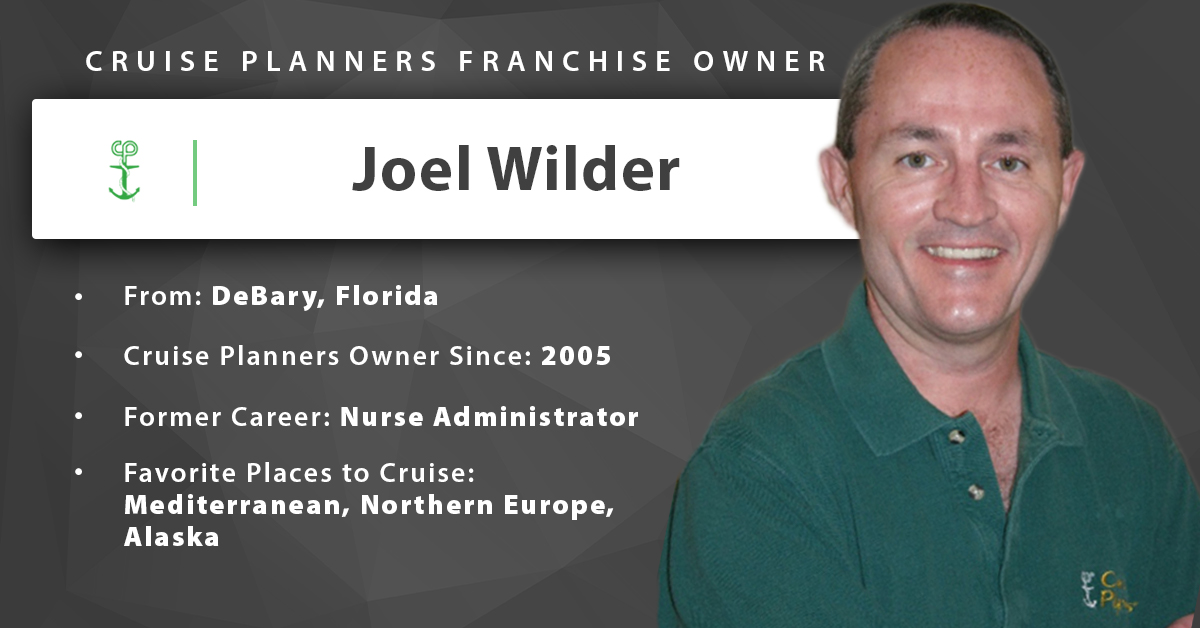 Find Your Encore Career in the Travel Industry
Dave Rodrigues, of Phoenix, Arizona, now in his late-40s, was able to retire from his full-time management role at American Express, thanks to Cruise Planners. After 22 years in the corporate world, Rodrigues felt it was time to fulfill his dream of owning his own business. He looked at a wide range of top franchise opportunities, from restaurants to travel, before zeroing in on Cruise Planners in 2012.
"I didn't even realize there was an option to consider a travel franchise because I thought travel agencies were brick and mortar—plus, I didn't realize travel agencies still exist, and are alive and thriving," he said.
Cruise Planners' affiliation with American Express cemented his decision, and soon Rodrigues began working his travel business part-time. After spending more than two years logging between 60-70 hours between both jobs, he knew he had to make a career transition. Although the logical financial choice initially would have been to stay with his corporate job, Rodrigues said he found supporting his travel clients to be more rewarding—which led him to ultimately leave his corporate job in 2015. Today, Rodrigues has two associates working under him, and like Wilder, is also a member of the Millionaires Club.
"It's been four years now and I haven't looked back one day," he said. "Every year sales have grown, and I haven't had a dip despite people thinking that the travel industry has been impacted by terrorism or Zika or incidents in the cruise industry. The opposite has been true in terms of growth."
Dave Rodrigues (left) with co-owner Dan Rowley (right), Vienna Christmas Market
Although he started small—his first booking was an Econo Lodge—Rodrigues said he kept networking and trying ideas provided to him by other travel agents and the Cruise Planners corporate office. He said "yes" to every event and found it easy to have conversations with people about travel.
"Not having any previous industry experience, when I heard about the concept of different sales levels and what it took to join the Millionaires Club, I wasn't even thinking that was a possibility," he said. "But the franchise model makes it so easy to get off the ground. I was able to go from not having any experience selling travel to tapping into technology, marketing, and business development support from my Cruise Planners coach. They provide excellent resources—you just have to have the entrepreneurial spirit to make it happen."
Related Reading: The Heart of a Travel Agent, the Drive of a CEO: How Michelle Fee Built the Cruise Planners Franchise
Bitten by the travel bug, Rodrigues embarked on his first cruise in 2005 and finds it to be one of the easiest ways to see a lot of the world in a short period of time. So far, he's traveled to the Caribbean, Europe, and Asia via cruise ships. It's this type of experience that clients find valuable, he said.
"Because I have traveled all over the world, clients contact me because I have experienced these destinations first-hand; my consultation gives me an edge over a call center of agents who haven't really traveled," Rodrigues said.
He also credits Cruise Planners for helping him achieve the American Dream. Rodrigues, originally from Canada, moved to the United States in 2000 and became a citizen in 2010. "I feel like I am a success story from that perspective," he said.
Looking to make a career transition or brainstorming retirement income ideas? Consider the following advice:
Work part-time until you get your franchise off the ground.
"The challenge is that we don't get paid until people actually travel. That could be three months to a year out. It's difficult to dive right in unless someone is supporting you financially during that time," Rodrigues said.

Choose a franchise you are passionate about.
"Had I bought a Subway franchise, I might have been able to do alright, but there would be a good chance I might find myself disenchanted with what I purchased later. Go for something you are passionate about and put everything you have into it—and you will be successful," Rodrigues said.

Be willing to try ideas out of your comfort zone.
"One great thing about Cruise Planners is that they do travel and adventure shows—which has provided me the opportunity to do shows in San Diego, San Francisco, and Denver. I get business coming to me through these venues as well," Rodrigues said.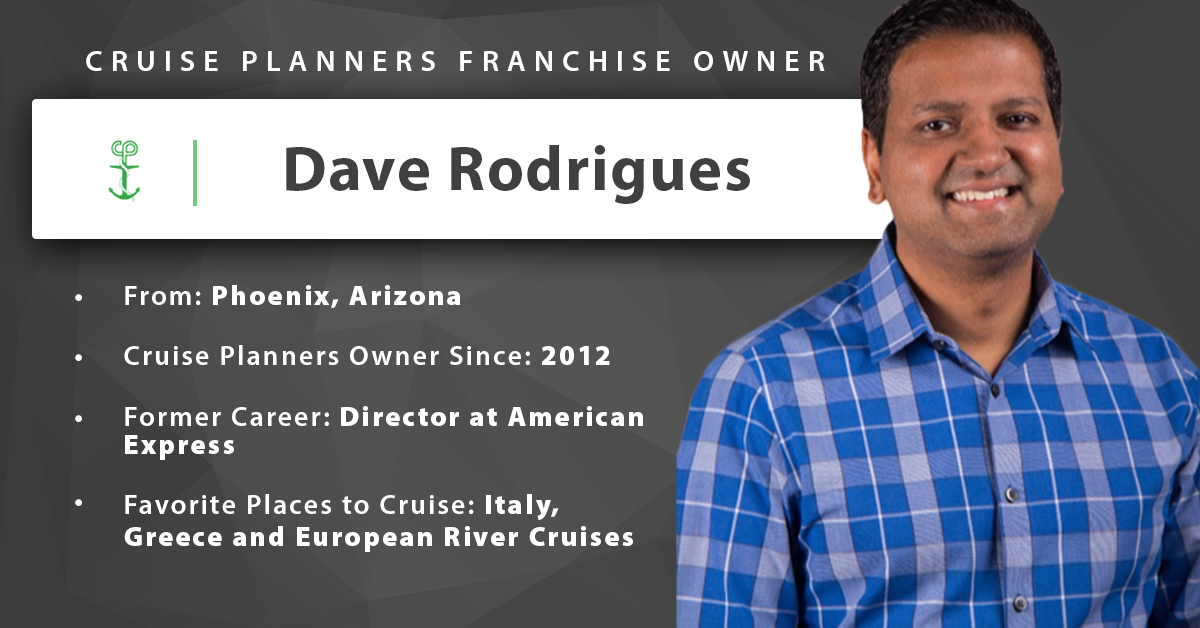 Make a Career Transition that Reflects Your Talents
Carolyn Leibowitz, originally from Connecticut, sang in a talent show on Royal Caribbean International's Sovereign of the Seas in the 1990s and wowed the crowd with her talent. The hostess aboard the ship, who happened to be sitting next to Leibowitz's mother, asked her, "Who is that girl?"
"My mother said, 'That's my daughter.' I met the hostess, and she said, 'You should come work for us at Royal Caribbean,'" Leibowitz recalled.
Following up on that offer, Leibowitz (who graduated from the Berklee College of Music in Boston, Massachusetts) sent the hostess a tape of her performance at a New York City venue and ended up working for the cruise line as an entertainer. She even met her husband on the Royal Caribbean's Majesty of the Seas.
After marrying her husband, the two worked in shoreside operations at Pier 88 in New York City, where she eventually met and worked for a woman who sold travel. Leibowitz remembers thinking, "Why am I working for someone else when I can work for myself?"
"I looked into cruise franchises and thought everything about Cruise Planners was great," said Leibowitz. "I said to my husband, 'We are going to Florida and I am buying a franchise.'"
Leibowitz, her husband, and two sons followed her to Palm City, Florida 13 years ago, and today they are part of the Cruise Planners Millionaires Club.
"It's been an amazing ride; I never imagined I could actually do this and be able to watch my kids grow up and attend every one of their sporting events," she said. "Now I am putting them through college and my business is paying for my kids to go to school."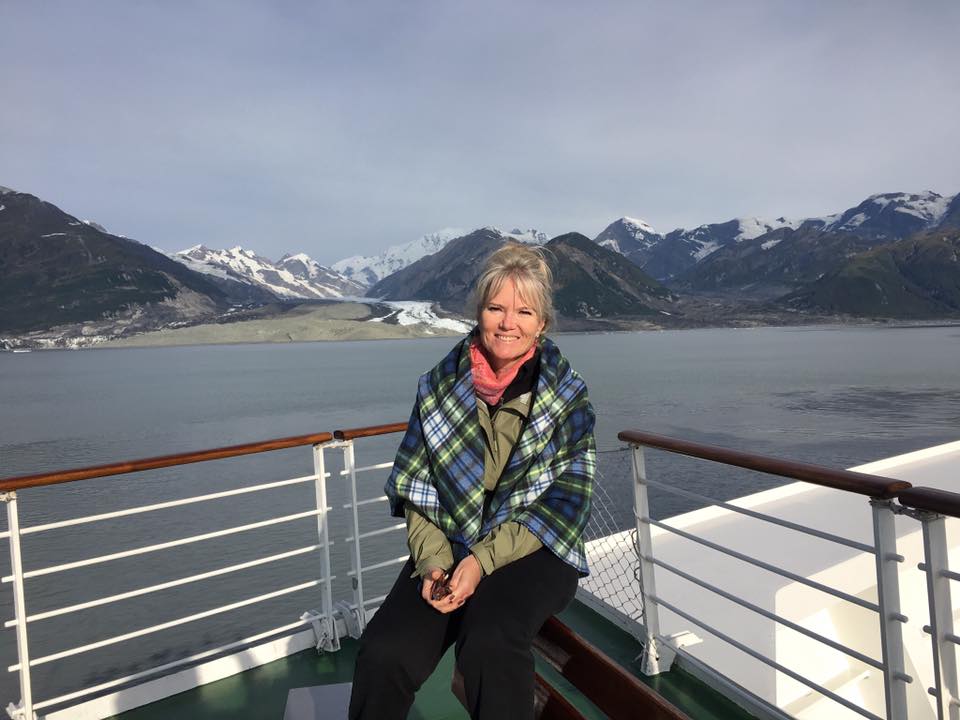 Carolyn Leibowitz, Alaska
Her business, which mostly focuses on cruise travel, has grown enough for her to add three associates to the team—split between Tampa, Florida; New Smyrna, Florida; and Staten Island, New York. One associate has been with Leibowitz for five years, and the other two joined a year ago from Royal Caribbean International. Leibowitz said she fully intends to expand her business to keep her busy well throughout her retirement years.
For investors who wonder whether travelers will still rely on agents to book their vacations, Leibowitz reassures them that seniors and millennials may surf the internet for vacation ideas, but ultimately, they desire customer service and expertise from trusted agents. Through time, she said, people realized that the internet worked well as a research tool, but it doesn't carry the trust factor that travelers need to feel comfortable booking travel.
"With everything going on with credit cards and fraud, people can be nervous to make purchases online. Also, people want customer service again. They realize how valuable it is," she said.
Ultimately, Leibowitz's passion for travel continues to drive her to network and represent the Cruise Planners brand wherever she goes. She also enjoys growing and learning about travel and plans to do so well into her retirement years.
"My husband, Leslie, who owns the business with me, intends to someday quit his current job and work with me full time," she said. "I never realized I could do as well as I do owning my own business…this has always been my calling, and when I look back I realize that my journey was set up for me to end up as a business owner with Cruise Planners."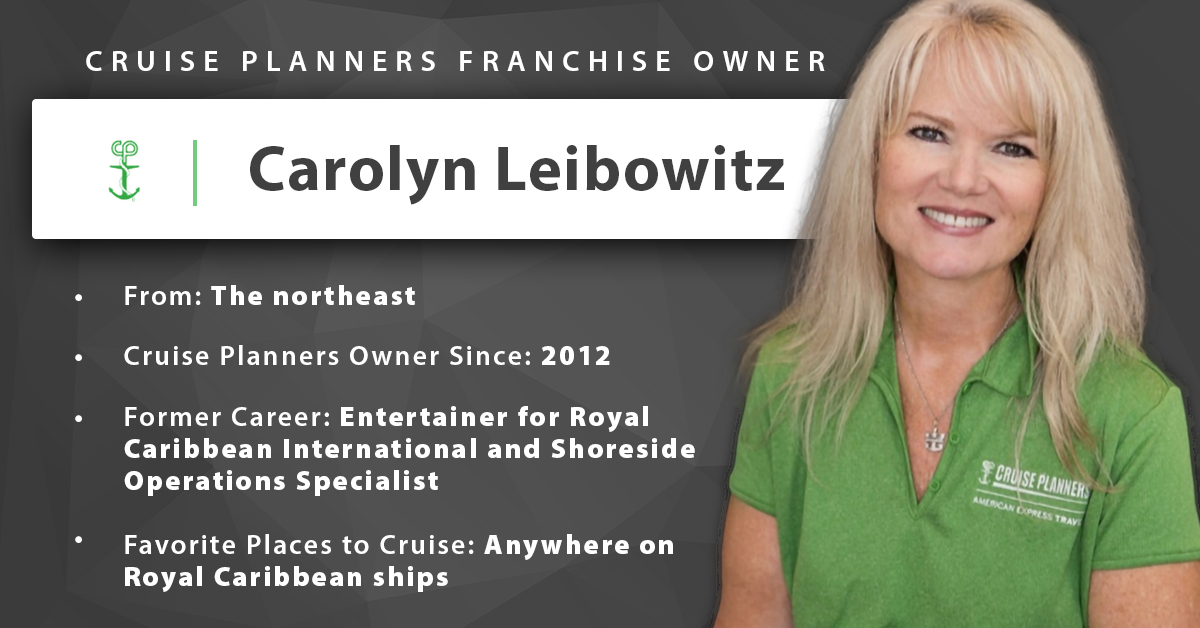 Interested in Taking Your Career to the Next Level with Cruise Planners?
Joel, Dave, and Carolyn each weighed their career goals, interests, and what they were looking for from a franchise before they joined Cruise Planners. Becoming a Cruise Planners business owner is well in reach for most people; and since it is one of the lowest cost franchises you can own, you only need as little as $10,995 in cash to get started. You don't need to be a world traveler, either; you just need to share a passion for travel and a desire to bring excellent customer service to clients planning land and sea vacations. If you have an entrepreneurial spirit and are ready to begin an encore career that will let you see the world, Cruise Planners could be right for you.
For more information about franchising with Cruise Planners you may call (888) 582-2150 or visit cruiseplannersfranchise.com.