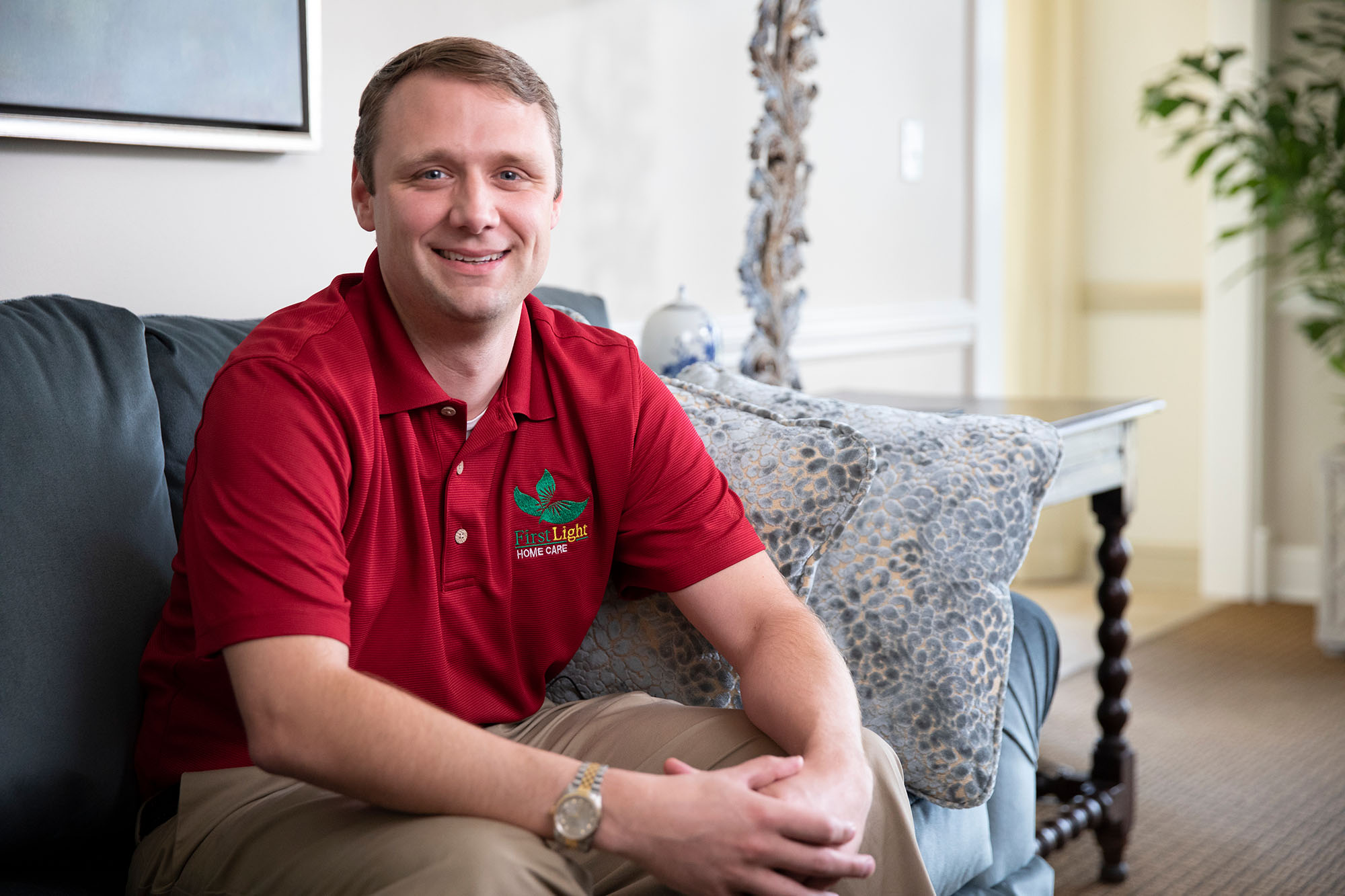 Franchise Business Review recently spoke with Eric Friedrich of FirstLight Home Care to gain insight on what it's like to be a franchise owner and how the brand is a military-friendly franchise. Excerpts from the following interview are also featured in FBR's 2021 Veterans Guide issue.
Name: Eric Friedrich
Location: Southeast Georgia
Franchise owner since: 2014
---
What prompted you to buy a franchise?
I bought into a franchise because I knew I wanted to open my own business but had no clue where to start or how to make it happen. After doing a lot of research on franchises and how they are set up, it seemed like the perfect way for me to start my own business while minimizing any costly time or financial mistakes along the way.
What was it about FirstLight Home Care that attracted you to it?
What really stood out to me about FirstLight Home Care leadership that made me want to join their team was how military-friendly they were. I was still on active duty when I first approached the franchise, and they could not have been more accommodating and helpful with my timeline and all the obstacles I would have to face before I would be able to open. They also offered a military discount which was the icing on the cake.
What is your military experience?
I joined Air Force ROTC at The University of Georgia in 2005, and after graduation spent a little less than seven years on active duty. Most of my active years were spent as an intelligence officer mainly focusing on surveillance and reconnaissance. My active years took me all over Europe, Africa, and the U.S. I am currently in the Air Force Reserves and serve at MacDill Air Force Base in Tampa, Florida.
How has your military training helped with running a business?
My military training has taught me to be comfortable working under pressure. Owning a business throws lots of stressful situations at you that you can't necessarily expect or plan for. Fortunately, military training is designed with this in mind — putting you through high stress (both mental and physical) situations and evaluating your ability to cope with, adapt to, and perform under the stressors you are presented with.
What advice do you have for active military/vets who might be considering a franchise?
Do your research and talk to multiple franchises to make sure you find the right match for you. Don't rush the process and be sure you are financially prepared to live without a guaranteed income for the startup process. This can be the "make-it or break-it" factor if you are not adequately funded and prepared.
Where do you see yourself in five years?
I would like to have opened a third franchise of some sort. I have recently diversified and opened a second business (also a franchise) and will be working on building that over the next several years. When I am comfortable with the growth and sustainment of that business, I would like to investigate other franchising opportunities.
Anything you want to add?
Opening a business can and probably will be one of the scariest and most stressful times of your life. Do not let that scare you off. The rewards of being your own boss and the sense of accomplishment you get from creating a thriving business far outweigh those moments. When times get tough, keep your head up and keep trucking. That is how you will continue to succeed.
For more information on FirstLight Home Care franchise opportunities, visit firstlighthomecare.com/