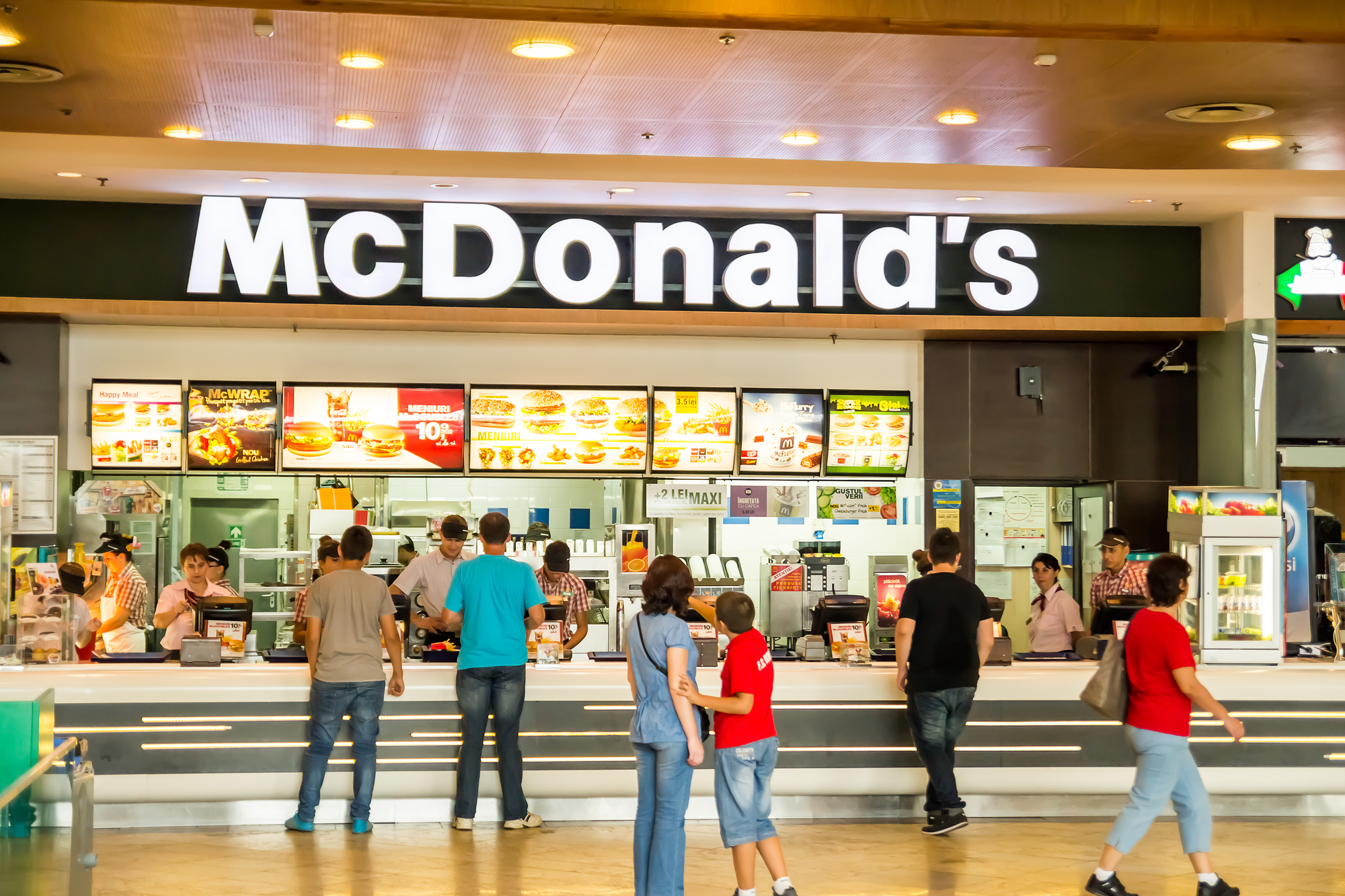 If Dick and Mac McDonald had succeeded with their aspiration to work in the movies, it's possible we'd never know McDonald's as it is today –  the largest burger franchise in the world, with more than 36,000 restaurants in 119 countries. While its brand recognition and sales remain strong more than 70 years later, how well does the venerable burger franchise fare when it comes to the competition? Is a McDonald's franchise restaurant worth the investment?
The McDonald's Franchise Story
While Dick and Mac McDonald may have opened the first burger drive-in in California with the sale of 15-cent hamburgers after failing to land acting roles, it was Ray Kroc's vision that propelled the company into an international phenomenon. The McDonald brothers franchised their concept, catching the eye of Kroc, who distributed an exclusive milkshake mixing machine called the Multimixer back in 1939. After Kroc visited with the McDonald brothers in 1954, he soon began working as a franchise agent for the restaurant. In 1961, he acquired all the rights to McDonald's franchises for $2.7 million, according to McDonald's. 
Kroc saw the potential for international expansion and entered Canada in 1967. Although he died in 1984, Kroc's vision for expansion continued. In 1990, McDonald's opened in Moscow. The restaurant's most recent international restaurant opening took place in Kazakhstan in 2016.
The brand continues to innovate, looking at new ways to serve customers more quickly through kiosks and food delivery, and updating its menu to ensure it appeals to a broad palate.
McDonald's Franchise Costs and Requirements
All McDonald's restaurant businesses in the U.S. are operated under franchise agreements and are owned by franchisees who are independent third parties or by its wholly-owned subsidiaries ("McOpCo companies").  Currently, about 95% of all U.S. restaurants are franchised to independent franchisees and about 5% are franchised to McOpCo companies, according to the franchise disclosure document (FDD).
The cost of a McDonald's franchise depends on the type of franchise you buy.
The total investment necessary to begin operation of a traditional McDonald's franchise ranges from $1,263,000 to 2,235,000. 
This includes an initial franchise fee of $45,000.00 that must be paid to the franchisor.
A grant of a McDonald's franchise authorizes you to operate a McDonald's restaurant business at a specific location and to use the McDonald's System in the operation of that business for a specific period, usually 20 years.
McDonald's also allows for franchises in retail stores such as Walmart—known as "Satellite" locations. Total initial investment for a satellite store ranges between $448,000 and $770,500.
McDonald's restaurants located in strip centers, airports, universities, shopping malls, hospitals, and other diverse locations may also be satellites.
Satellites may serve a scaled-down menu of a traditional McDonald's restaurant and, in some cases, may also serve non-McDonald's trademarked products.
The term of the franchise for a satellite depends on its location.
McDonald's restaurants located in fuel station/convenience store facilities are called small town oil ("STO") locations.  Total initial investment for STOs range from between 879,000 to $1,525,000.
STOs are full-menu restaurants that share building space with a convenience store and have a fuel station located outside of the building.
At each STO, the fuel station/convenience store typically will be associated with a national or regional branded chain.
McDonald's restaurants that anchor a small retail center in rural communities are called small town retail ("STR") locations. Total initial investment for STRs range from between 879,000 to $1,525,000.
STOs and STRs are not Satellites.
The term of the franchise for STOs and STRs is usually 10 years.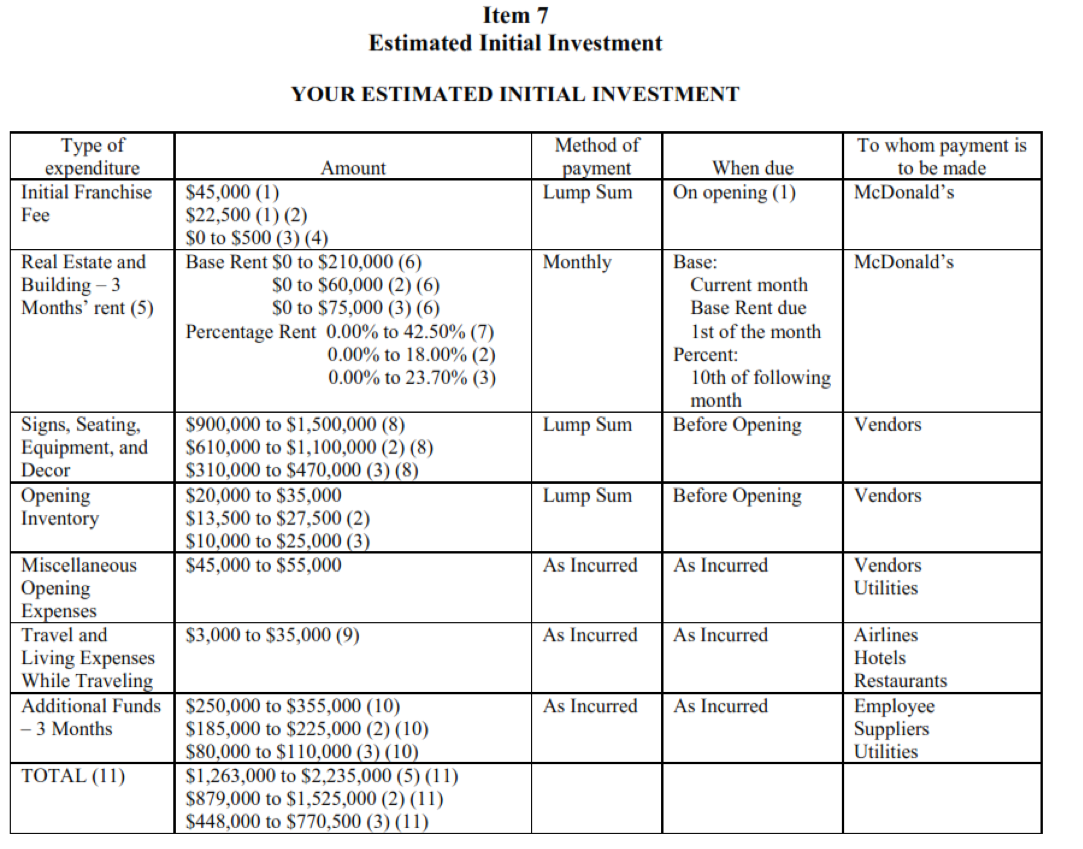 (2) Applies to STO and STR locations
(3) Applies to Satellites
It's important to note that these figures do not include percentage rent or service fees. Other fees include the following:
A 4% service fee on gross sales paid monthly
Rent
No less than 4% on gross sales paid annually for advertising and promotion purposes
Fees related to systems and back office support
What You Can Expect to Make
According to Item 19 in its FDD, of the approximately 11,761 domestic traditional McDonald's restaurants opened at least 1 year as of December 31, 2018, a large percentage reported more than $2 million in sales.
Approximately 79% had annual sales volumes in excess of $2,200,000;
Approximately 69% had annual sales volumes in excess of $2,400,000; and
Approximately 58% had annual sales volumes in excess of $2,600,000.
The average annual sales volume of domestic traditional McDonald's restaurants open at least 1 year as of December 31, 2018, was $2,857,000 during 2018.
The highest and lowest annual sales volume in 2018 for these domestic traditional McDonald's restaurants was $12,457,000 and $557,000, respectively.
The median annual sales volume of domestic traditional McDonald's restaurants open at least 1 year as of December 31, 2018, was $2,764,000 during 2018.
Is McDonald's Continuing to Grow?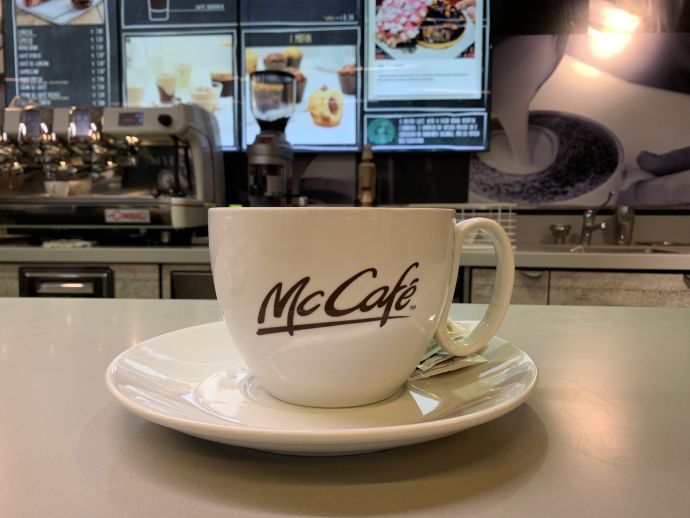 As McDonald's sheds its corporate stores with the goal of re-franchising them, each year since 2016 the company has shed more than 200 corporate stores each year, effectively cutting the number of stores it owned in half during a three-year time period. In 2016, there were 1,357 corporate-owned McDonald's restaurants, whereas by the end of 2018, only 683 restaurants remained under corporate ownership.
Overall, the total number of company owned outlets is declining, while the number of franchisee owned outlets are growing.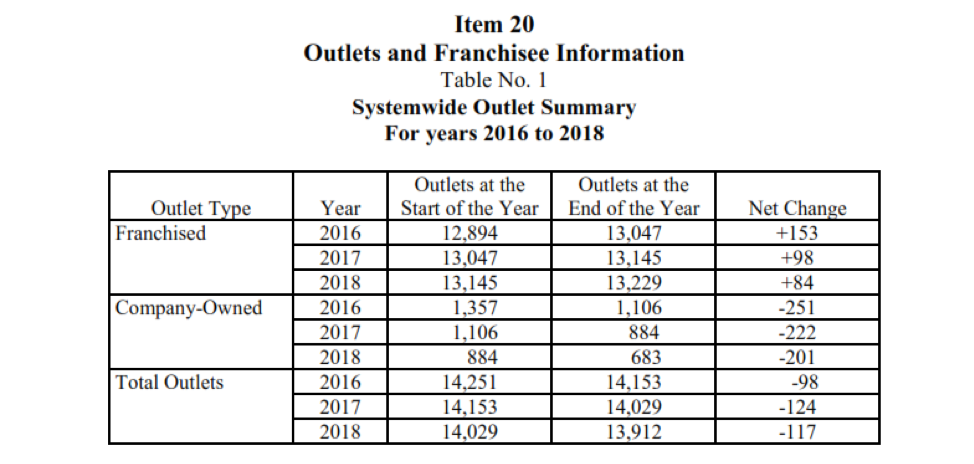 How McDonalds Stacks Up to the Competition
According to QSR's most recent 50 Burger Segment report, published in 2018, McDonald's continues to take the biggest bite out of all of the burger franchises, enjoying more than $37 million in systemwide sales, far outpacing its nearest competitors, Burger King and Wendy's.  (It's important to note that McDonald's also has more locations than its competitors—almost double the number of #2 competitor, Burger King.) McDonald's compares similarly to the competition in terms of initial investment and royalty.
| | | | |
| --- | --- | --- | --- |
| Franchise | Franchise Fee | Initial Investment | Royalty |
| McDonalds | $45k | $1.2 to $2.2M | 4% gross sales |
| Burger King | $15-50K | $323.1k–$3.3M | 4.5% of gross sales |
| Wendy's | $40k | $2M–$3.7M | 4% of gross sales |
| Taco Bell | $25k–$45k | $1.2M–$2.8M | 5.5% of gross sales |
| KFC | N/A | $1.4M–$2.8M | 4%–5% of gross revenue |
What You Can Sink Your Teeth Into
Even though McDonald's is an older burger brand, it's still embracing technology and listening to customer preferences when it comes to taste and service.
Meatless Burgers – In response to recent statistics that show customers are interested in trying more plant-based products, Beyond Burgers were recently added to the menu at 28 different locations in Canada this September. This plant-based menu item – called the PLT—plant, lettuce, and tomato—will be tested to see how much customers like the product before it hits the rest of the market, according to Adweek. (Burger King recently piloted meatless Whoppers in the St. Louis market, dubbed the Impossible Whopper. Meatless Burger Wars, anyone?)
Speedy Delivery – In 2017, McDonald's teamed up with UberEATS to provide exclusive delivery services to 13 countries including 3,500 restaurants in the United States, according to Forbes. That same year, it invested in self-service kiosks that allow customers to place orders and pay for their food without standing in line. They can even request that food be delivered to their tables. Finally, McDonald's offers a mobile order and pay option, launched in 20,000 restaurants, Forbes reported. You can choose to pick up your food curbside, at the drive-through, or inside the restaurant using this option.
Eye Toward Sustainability —McDonald's announced in 2018 that it has set two ambitious environmental goals that it wants to achieve by 2025. The restaurant wants to have 100% of its customer packaging come from renewable, recycled, or certified sources and have recycling available in all its restaurants, according to USA Today.  McDonald's is one of the world's largest purchasers of beef. As such, the restaurant announced it will source a portion of beef from sustainable sources in its top 10 beef sourcing markets, which make up 85% of its beef purchases, Forbes reported.
What's Harder to Swallow
It's not exactly simple to own and operate a McDonald's franchise. It takes significant time, money, and training to raise the Golden Arches. Here are a few things you need to consider.
Limited Site Selection— In nearly all cases, candidates for new restaurant locations are owner/operators of already successful McDonald's franchises. That means you can't ask to break ground on a new location. Also, McDonald's site selection is a separate process form its franchisee selection process, according to its franchising website. The corporate office decides to develop a location because it has already deemed that location will be successful. McDonald's manages all site evaluations, purchases the property, and builds the restaurant. After making the decision to develop any given site, it awards the franchise to the most qualified franchisee candidate.
Crowded Territories  — Not only will you need to outperform your competitors, but you might need to outsell fellow franchisees. McDonald's franchise agreements do not "contain any exclusive grant, exclusive territorial rights or any right to exclude, control, or impose conditions on the location or development of future McDonald's restaurants at any time," according to its FDD. In other words, you will not receive an exclusive territory.
No Company Financing —Typically, no financing arrangements are offered by McDonald's to new franchisees, according to its FDD.  As part of the Franchise Agreement, McDonald's issues an Operator's Lease for each site owned or leased by McDonald's.  The Operator's Lease is a standard commercial lease under which you pay rent to McDonald's for use of the premises.
Long Ramp Up — More than just a few weeks, Hamburger University requires franchisees to spend 12 to 18 months learning the ropes. While some courses can be completed online, part-time – you must be fully trained in its core Restaurant Leadership Curriculum before you can own and operate a restaurant. In 2015, Business Insider reported there are seven Hamburger Universities around the world, including the newest in Shanghai, which opened in 2010.  (Its headquarters operates in Chicago.) Today, Hamburger University trains roughly 5,000 restaurant managers and franchise owners a year—free of charge.
Difficult Transfers – Your term for a traditional McDonald's restaurant is 20 years—even if you want to move on. According to the FDD, while a new franchisee would assume full and unconditional liability in a franchise transfer, you remain "personally liable for the remainder of the term." You also generally are not allowed to enter into a McDonald's franchise agreement as a partnership, according to its franchising website. "McDonald's does not allow partnerships, including sibling partnerships. Exceptions may be made on a case-by-case basis, in McDonald's sole discretion, by the franchising officer. Your family members may, however, be employed by you in the business."
Other Tasty Options
The burger industry continues to sizzle. A McDonald's franchise is just one of many exciting franchising opportunities available, but there are many other options that may be more attainable for new franchisees. Before making your final decision, consider looking at some of these award-winning alternatives from our Top Food and Beverage Franchises list to see which franchise would be the best fit for you.   Below are a few award-winning burger franchises and to consider.
Related Reading: Is There a Food Truck Franchise in Your Future?
Best Burger Franchises
A&W Restaurants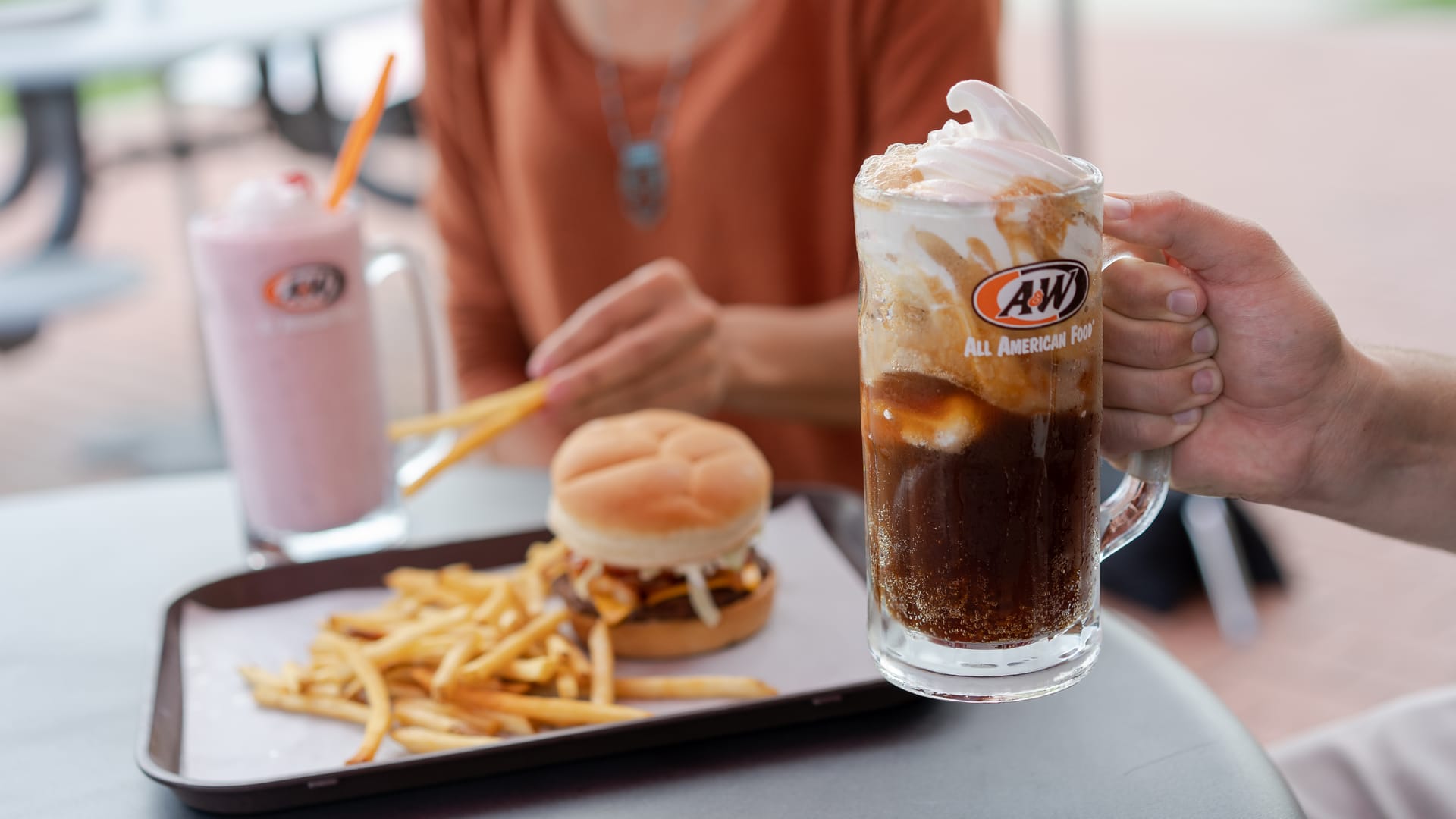 Can you say nostalgia? America's first and oldest restaurant chain founded in 1919, A&W still makes Root Beer fresh in each restaurant and served in a frosty mug
The popular restaurant began franchising in 1925, and in 2011 it was acquired by YUM Brands, headquartered in Louisville, Kentucky
587 locations
Franchise fee: $20,000 to $30,000
Total start-up investment: $269,000 – $1,213,000
Recently recognized as a Top Food Franchise by Franchise Business Review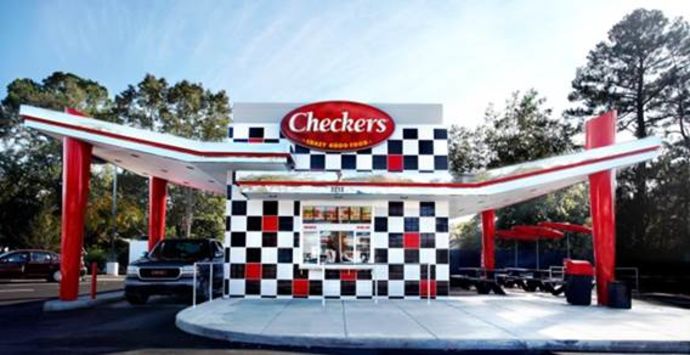 Since 1986, Checkers & Rally's has been serving American classics such as hot dogs, hamburgers, and milkshakes to millions of happy customers.
Headquartered in Tampa, the restaurant has been franchising since 1989
More than 630 locations
Franchise fee: $20,000 to $30,000
Initial investment: $203,000–$945,000
Recognized as a Top Food Franchise by Franchise Business Review
Culver's
Founded in Prairie du Sac, WI in 1984, Culver's — famous for its butter burgers and frozen custard — has been a Midwestern standby for the past 35 years
Franchising since 1990.
Initial franchise fee: $55,000
The average Culver's generated approximately $2.2 million in sales per unit in 2017, placing it just behind McDonald's and securing its spot at #6 on Entrepreneur's 2019 Franchise 500 Ranking
Wendy's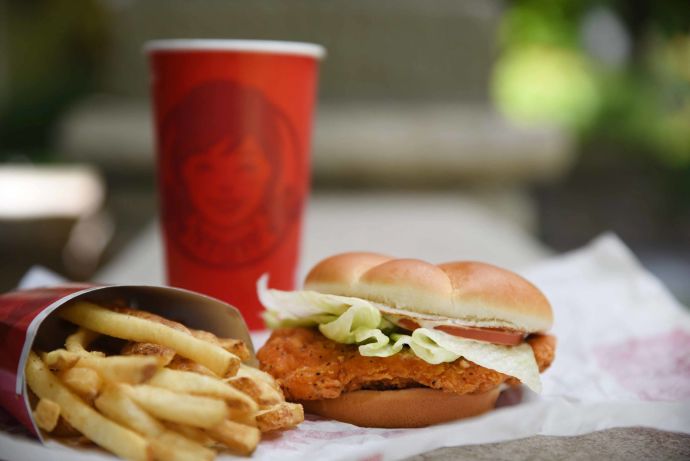 Wendy's has been named a Top Food Franchise by Franchise Business Review. Wendy's made $1.59 billion in 2018, making it also one of the most profitable fast food brands in the world
Franchising since 1969
Initial franchise fee: $55,000
Initial investment: $2,018,500 to $3,669,000 if you purchase for cash; $570,500 to $1,131,000 if you finance; and $323,500 to $643,500 if you lease
The average Wendy's restaurant generates approximately $1.6M per year, according to 2018 franchise disclosure figures
Ready to Get Into the Burger Business?
Because it is difficult to invest in a McDonald's franchise as a new franchisee, the restaurant may not be the right opportunity for you to build your own golden arches to retirement. Still, the burger business continues to offer exciting and lucrative opportunities to investors willing to roll up their sleeves. As you do your research, consider your options and passion for the job. Investing in a fast food restaurant franchise requires a serious investment of both time and money, and results don't come quickly.