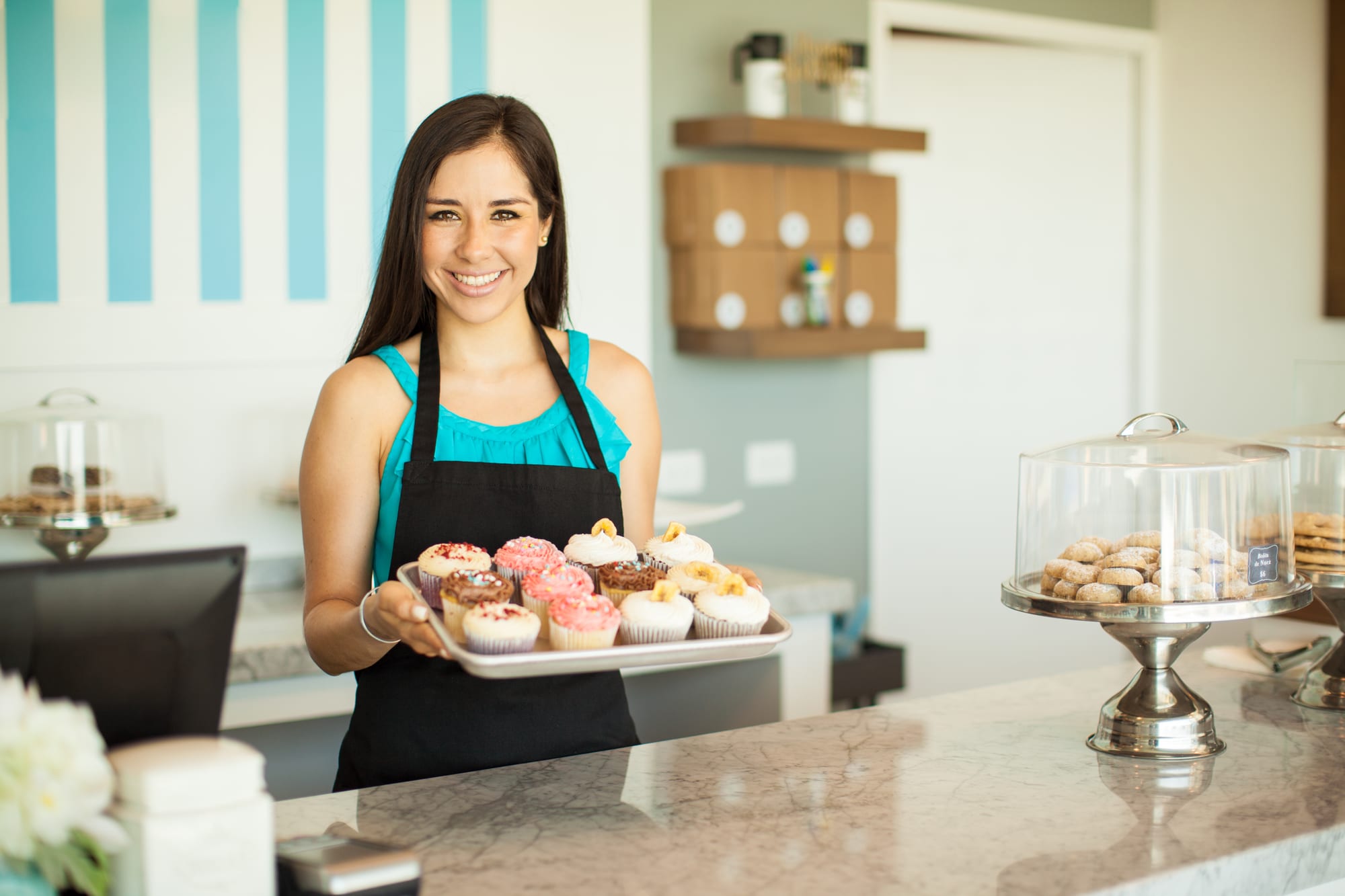 The Great Recession was a global financial meltdown that strained companies, put workers on edge, and essentially ruined the global economy. In 2009, unemployment in the United States was at 10 percent. This period marked the worst business conditions since the Great Depression and the longest recession since WWII. More than 170,000 small businesses closed between 2008 and 2009.
And, yet, not everyone's finances suffered during this time; just a few years later in 2013, Reuters reported a record number of billionaires in the world.
Today, we are once again facing the prospect of a recession as the world grapples with COVID-19 pandemic. While it is too early to predict the financial fall out from the global pandemic, we are already witnessing massive closures, layoffs and lost profits as the uncertainty of what is to come rattles markets.
It is in times like these that many of us more carefully consider the stability of our current jobs and businesses.
While it is impossible to guarantee that an industry is "recession-proof," there are certain industries that do well — or even thrive — during times of widespread unemployment and economic recession. Economic hardship does not necessarily equate to personal financial downfall.
In fact, people tend to turn to franchising in times of a strained economy (as well as in times of prosperity). "Franchising has historically done well under most economic conditions," said Franchise Business Review CEO and Managing Director Eric Stites. "During boom periods, the fear of missing out on a great opportunity fuels strong franchise growth. During a downturn, on the other hand, the fear of job loss and financial security drives many people to take control of their own futures by investing in a franchise business."
Check Out the Top-Rated Franchise Brands
Despite recent economic trends of growth and stability, the economy — as we have just witnessed — is notoriously unpredictable. If you're looking to start a new business or buy a franchise that can withstand unpredictable market volatility (and a potential recession or depression), you may want to consider investing in an industry that will thrive in good times as well as in bad.
How to Identify a Recession-Proof Industry
Industries and/or companies that provide a good or service which fulfills people's basic needs are less likely to flounder in periods of recession or, heaven forbid, depression.
"Understanding how a business will likely perform during a recession is an important consideration before you buy a franchise," said Stites. He urges potential business owners to ask themselves, "Are your products or services more luxury items or everyday necessities? Who are your typical customers and how may their purchasing decisions change?"
As you conduct research on what kind of business you want to pursue, consider industries that offer basic services. Here are some examples:
A company or industry which provides a critical repair or maintenance service (like the auto-mechanic industry)
A company or industry that provides an essential public-works service (like electricity servicing)
A company or industry that provides a mandated service (like pipeline inspection)
A company or industry that provides staple items (such as grocery stores)
Recession-Proof Industries
Whether you plan on starting an independent business or buying a franchise, consider these industries as feasible options because of their proven economic endurance.
1. Food and Beverage
No matter the state of the economy, people must eat. Whether they're looking for a healthy option to sustain themselves throughout the day or a tasty treat to aid them through a stressful situation, there are business and franchise opportunities just waiting to be cashed in on.
Sweet Tooth, Sweet Returns
Believe it or not, candy consumption increased dramatically during the 2008 recession. Apparently, many Americans used a burst of sugar to comfort themselves during times of financial crisis, making this industry a sound investment for your potential business or franchise. The New York Times reported that, in 2008, the profits of the popular confectionery brand Cadbury increased by 30 percent and, in the same year, Swiss food and drink company Nestlé reported a profit increase of 10.9 percent. This isn't the first time that the candy industry has been tried by the economy; Snickers, Tootsie Pops and Mars Bars were all invented during the Great Depression.
Lollipop, anyone?
If you're looking for a sweet franchise opportunity, consider the following franchises:
Happy and Healthy Products, Inc. They are a leader in the frozen novelty industry, combining fresh products with great service.
Kona Ice: Kona Ice franchisees have rated the brand number one year after year on Franchise Business Review's Top 200 Best Franchises list.
The Haagen-Dazs Shop: With over 200 franchise locations across North America and strong brand recognition, The Haagen-Dazs Shop is an award-winning brand worth considering.
What's Cooking?
In times of economic instability, people cut back on "splurges." That means a lot less of going out for dinner and a lot more of cooking in. The National Purchase Diary (NPD) estimated that, in 2008, 77.4 percent of meals were prepared at home. Home-cooked meals rose steadily to 80 percent in 2013, at the end of the recession. And with the current social distancing guidelines in place, home cooking is once again making an appearance during a touch economic bout.
Where are people getting the food they cook at home? Why, at a grocery, of course.
Grocery stores are a stable investment, not just because they offer people the basic sustenance they need to survive (food, and lots of it); they also provide consumers with their basic goods. No matter what the economy is doing, people still need to brush their teeth, do their laundry and wash their dishes. Grocery stores sell toothpaste, laundry detergent and dish soap, all of which will be purchased in good times as well as in bad.
Looking for a franchise opportunity you can sink your teeth into, literally?
Gulp, Gulp
People may not find themselves splurging during a recession, but that doesn't mean that they'll cut drinking out of their budget. In fact, the National Council on Alcoholism and Drug Dependence (NCADD) found that people tend to drink more during times of recession. They may not be purchasing fancy mixed drinks, but they are drinking plenty of inexpensive beers and wines.
2. Retail Consignment
When cash flow is weak, people typically don't buy new furniture, books or clothes — that's a no-brainer. What people can rationalize doing is buying gently used goods at consignment stores and thrift stores. The stigma around used products has vanished; in fact, they've become so cool that there is a verb to describe shopping at thrift stores: thrifting.
The craze hit during the recession. Although clothing stores' sales were down by 10 percent in 2009, the average sales at thrift stores had increased by an average of 35 percent, according to CNN Money.
If you're looking for a franchise opportunity, you may want to consider these top-rated brands:
The franchise Rhea Lana's is a community-event based children's consignment store. It's been named among the top 200 fastest growing franchises.
Just Between Friends is a top-rated low-cost franchise that specializes in organizing consignment sale events.
See the Top Low-Cost Franchises.
3. Information Technology
In a world of rapidly developing technology, new opportunities are continuously emerging. According to The Wall Street Journal, IT was the fastest-growing sector in the U.S. economy during the Great Recession. The newer, more effective and efficient technology of the past few decades has made us increasingly dependent on our devices.
We now live in a world where consumers flaunt the latest iPhone, protect their homes with the most high-tech home security, and talk to Alexa when they want their heat turned up or their favorite song to play. Technology has seeped into the world and has come to control the functioning of our companies, our interactions, and our daily lives. Because of our dependence on technology, this industry will only continue to grow. In fact, a New York Times article called to attention how the sales for expensive tech-toys (like $1,000 TVs and video-game systems) were on the rise in 2008 while sales for food were decreasing.
With continuous technological development and increasing dependence on our gadgets comes the need to understand how to work these devices and programs. There is a steady market for technology support, like with the franchise:
TeamLogic IT, which services small companies looking to stay up-to-date with their technology.
4. Repair Industry
Hate to break it to you, but we are far from a day when cars don't break down, roofs don't leak, and windows don't shatter. This is bad news for the consumer, but great news for the repair industry. Especially during times of recession, people tend to spend their money on repairs, as opposed to trashing their broken goods and buying new items.
This is especially apparent in the automobile repair industry. The Los Angeles Times reported a $36 billion increase in sales at auto repair garages in the U.S. between 2010 and 2011. Additionally, an article in the Journal of Marketing Channels found that auto repair franchises that offer a wide range of services tend to be more successful during recessions than companies that specialize in one area.
Looking for a franchise opportunity in the repair industry? Here are a few options:
See the Top Service Franchises
5. Health and Senior Service Industries
The Bureau of Labor Statistics (BLS) predicts that the health care and social assistance sector will add more than 5.7 million jobs from 2010 to 2020, the largest projected growth for any industry. BLS also estimated that demand for in-home health aides and personal health aides is expected to grow by 70 percent because of the aging baby-boomer generation (the U.S. Census estimates that there will be over 57.8 million baby boomers between the ages of 66 and 84 by 2030). This industry is experiencing enormous growth and promises job-security, a very tempting offer for those striving to open their own businesses.
There are tons of franchise opportunities in the senior care sector, including:
Visiting Angels is a non-medical, private duty home care agency that prioritizes enriching the quality of life for millions of seniors across the country.
Right at Home currently serves clients in 8 countries, with over 600 locations in operation and is one of the largest home care franchises in the world.
FirstLight HomeCare is an in-home, non-medical, personal care service offered to seniors, new mothers, disabled adults, and others.
The Amada Senior Care franchise is an expanding non-medical, in-home care company that specializes in assisting seniors and their families to explore all available care options, as well as helping seniors to better understand long-term insurance and VA benefits.
Assisted Living Locators offers a no-cost senior placement and referral service for in-home care, independent retirement options, assisted living communities and memory care.
Homewatch CareGivers is a senior-care franchise that celebrates average franchisee revenues of over $1.3 million. This franchise dedicates itself to improving the quality of life for families within their communities.
Both Senior Care Authority and CarePatrol help families to assess senior housing options, including locating the best long-term assisted living communities for their loved ones.
The franchise 101 Mobility services elderly customers and people with disabilities, providing and installing a broad range of high-quality mobility equipment like stair lifts, auto lifts, ramps and porch lifts.
Qualicare Family Homecare: Qualicare specializes in caring for people with complex health issues, from Alzheimer's to progressive neurological challenges. They offer family homecare plans and nurse-managed care.
See the Top Senior Care Franchises
6. Cleaning Services
While residential cleaning services may seem like a luxury for many, it is relegated by law that all work spaces be clean. Today more than ever before, cleaning companies are in demand.
Just think about it: Classrooms, office space, conference rooms, lobbies, windows… it all needs to be cleaned on a daily or weekly basis. Cash in on this industry, one mop at a time. Corporate cleaning companies, no matter the state of the economy, will offer a reliable income.
Office Pride Commercial Cleaning Services: A faith-based franchise and an industry leader in commercial cleaning and janitorial services.
Fish Window Cleaning Services: the leading window cleaning franchise in North America, offers franchisees a similar opportunity in terms of a reliable, recession-resistant business.
OxiFresh Carpet Cleaning: Oxi Fresh Carpet Cleaning offers non-toxic, powerful carpet cleaning solutions for both residential and commercial clients.
Image One Facility Solutions: Image One Facility Solutions is a commercial cleaning franchise that uses its Intelliclean™ system to communicate seamlessly with clients.
See the Top Cleaning Franchises
What's Next?
Buying a franchise or starting a new business is not a decision you will make overnight. It's an endeavor that you will research exhaustively. For many would-be entrepreneurs, franchising is an interesting opportunity given that it offers you the chance to be your own boss without taking on the significant risk that comes with starting a business from scratch.
By doing your research, you can invest in an industry that offers security no matter the state of the economy.
To find out if franchising is for you (or which franchise is for you!), make sure you do your research. Franchise Business Review has compiled a list of the advantages and disadvantages of franchising. You can also reference our Top Franchises list with information updated each year based entirely on the input of franchisees.
Note – No industry is truly "recession-proof," but there are certain industries that are more resilient during economic downturns than others.