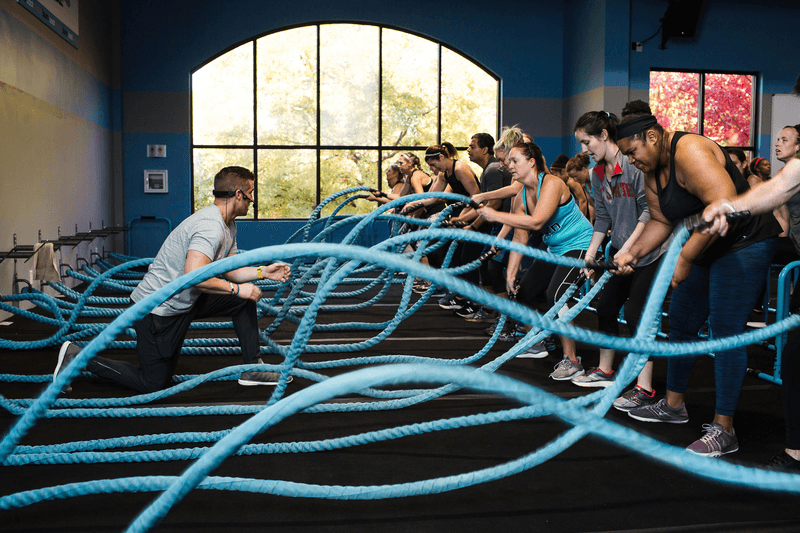 When fitness entrepreneur Devan Kline founded Burn Boot Camp in a parking lot North of Charlotte, NC he knew he had something special, but never guessed his growth would be this explosive. The former San Francisco Giant pitcher and his wife, Morgan Kline, have created a movement that is sweeping the nation, and the franchising industry. Since starting the franchise concept in 2015, Burn Boot Camp has opened 177 doors and awarded 355 locations, landing the millennial couple's concept in the Entrepreneur 500, Franchise Times Top Franchises, Franchise Business Review Top Franchises, and earning them the IFA's NextGen 2018 top spot.
But Kline's rise to success wasn't easy. Growing up in Battle Creek, Michigan in low- income housing, he found his parents were more concerned with partying than raising a family. With his father in and out of prison and his mother nowhere to be found, Devan decided that he needed to take control of his life, and that he did.
"Morgan saved my life. She has been the only consistent voice of positivity in my life since we were 12-years-old. If it weren't for her, I don't know where I'd be today," said Kline.
Now, the power couple has built a power team. "People want to interview me and give me the credit. I couldn't do this without my HQ crew, franchise partners, trainers, and our amazing group of clients who pour their heart and soul into this brand every day. I love them like the family I never had," said Kline.
At 31-years-old, the couple doesn't believe in limits. "Momentum is a real thing. I used to want to own four to five gyms in North Charlotte. Now that I have so much belief, positivity, and ambition surrounding me, I truly believe we can do Starbucks numbers," Kline remarked. He understands the power of proximity, "I know prospective franchise partners aren't just buying into a brand, they are buying into Morgan and I, and we take that extremely personal," he said.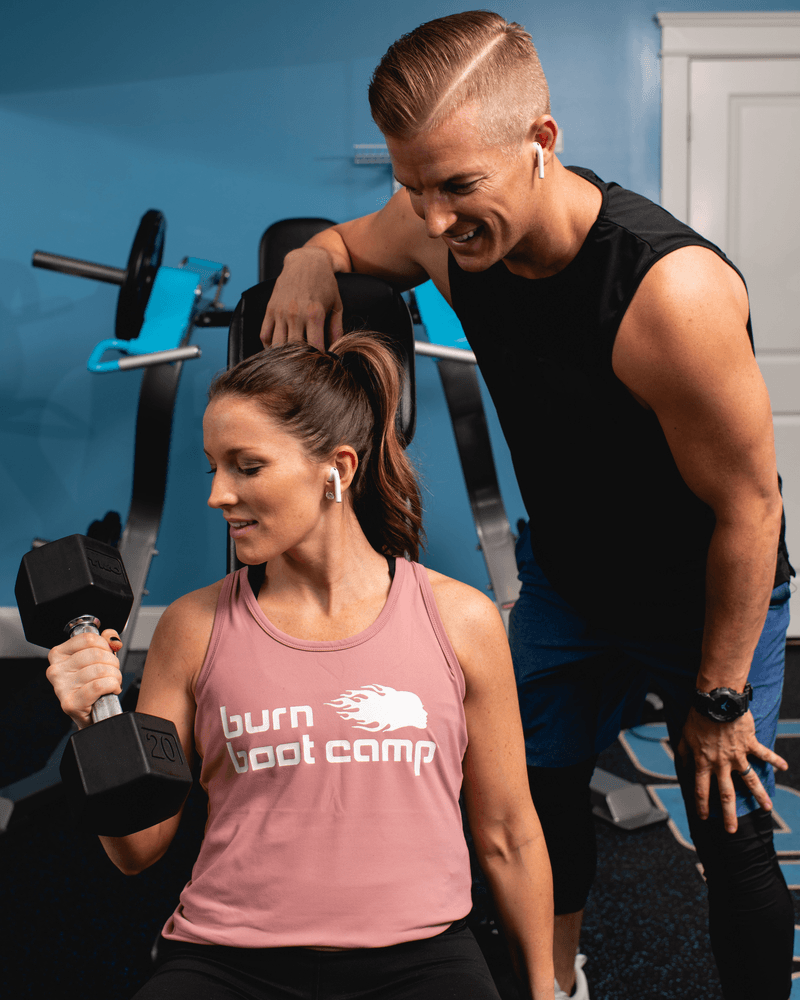 As fitness entrepreneurs, who are passionate about their brand, the Klines spend a lot of time out in the field visiting locations, training at Burn Boot Camp sessions, and connecting with their clients. "We don't have to, we want to. We were built on community, authenticity, and impact. We were millionaires at 26-years-old. It isn't about the money, we measure our success largely on the impact we have. Burn Boot Camp is more than a gym, it's a lifestyle," said Kline. "Anyone can train a client to do push-ups. I had a dark upbringing, Morgan's father passed at five-years-old, we relate to our family (clients, trainers, employees, franchise partners) and can speak to the real struggles people have. The real battleground is mental and emotional health."
When asked to explain what success looks like to the Klines, Devan remarked, "Success is having every single franchise partner tell me that their decision to partner with me is one of the best decisions they've ever made. It's not about me, I'm a true servant."
When Kline finishes focusing on monthly unit economics, he spends his time influencing others with "The Devan Kline Podcast," his Amazon #1 Best-Selling book "Stop Starting Over," giving keynotes, and inspiring others with his popular Instagram account @devan.kline.
"The future is limitless," Kline says. "We have launched our direct franchising program in Canada, and our master franchising program will begin in early 2019. I get messages every day of inspired entrepreneurs from all over the world who notice the lives we are changing. People want to be a part of something bigger than themselves." Kline describes his business as "the one thing" that he was made to do. Burn Boot Camp generated $60 million in system-wide sales and in their fifth year of business projects to surpass the $100,000,000 mark. Their approach to physical, mental, emotional, and spiritual health is backed by their social media influence, customized nutrition supplements, and trendy apparel that flies off the shelves.
"I'm the most competitive person you'll ever meet, said Kline. "After my baseball dreams were crushed, I found business, making it to the Major Leagues was the best thing that never happened to me." Kline credits his unique success story to his self-awareness, personal development, and hard work. "I might not be the most talented person, but one thing is true, no one will outwork me." Kline grew up in extremely humble beginnings and wakes up at 4:00 am seven days per week to pursue his dreams.
"Having nothing has proven to be my ultimate advantage, my back was always against the wall, and I live everyday with that in the back of my mind," he said.
There is no doubt that these two fitness entrepreneurs and those who have chosen to partner with them have a bright future. Their brand is built on the back of social media savvy, strong leadership, and surrounding themselves with great people. "My life's mission is to make everyone I come in contact with better for doing so. It's not about royalties, fees, and franchise agreements for me. I'm much more interested in creating outstanding leaders. To be a great leader, you have to be a great person first. I'm laser-focused on this and truly believe that Morgan and I are catalysts for the new generation of entrepreneurs to exceed everything they thought possible."