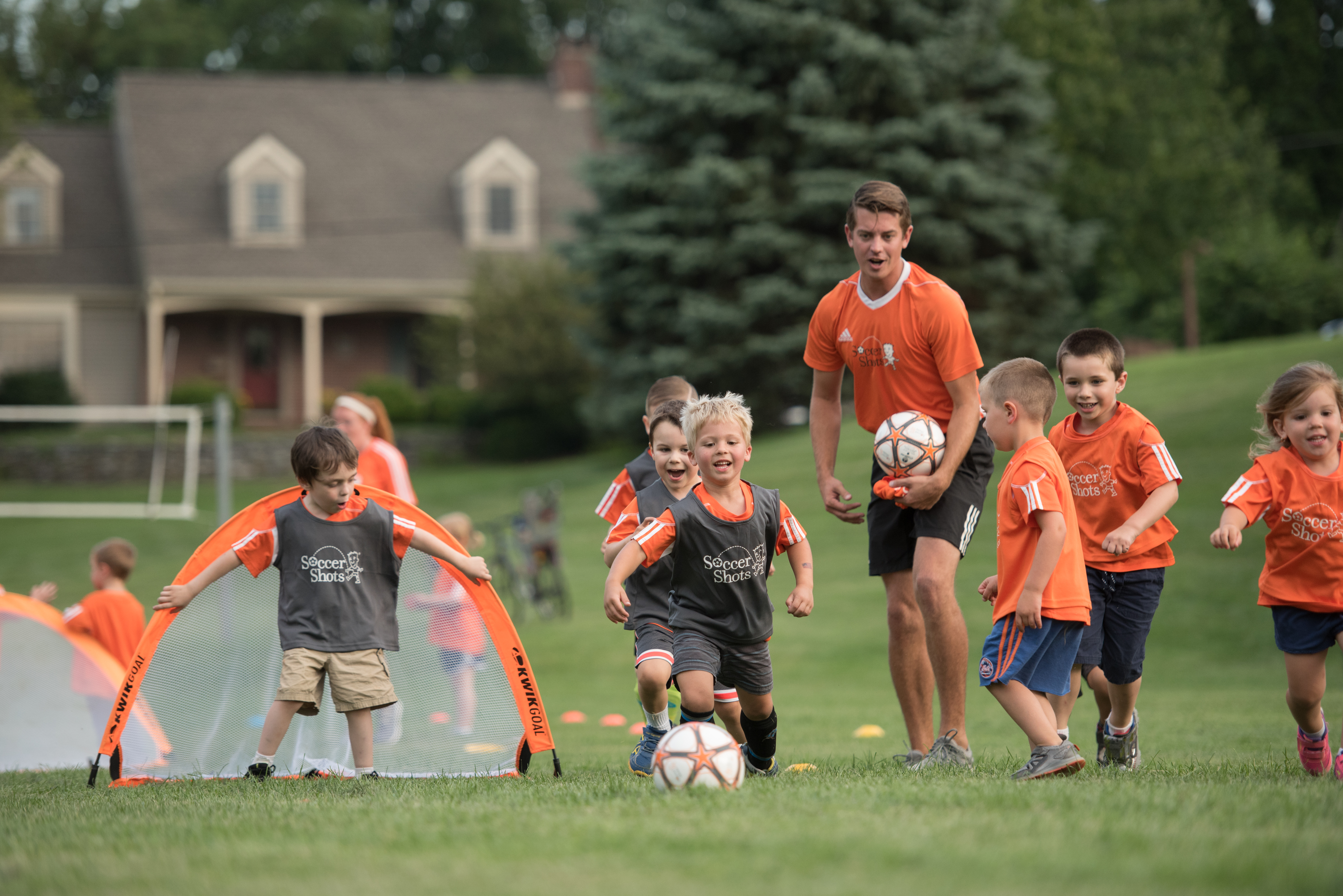 Franchise Business Reviews, President & COO, Michelle Rowan sits down with Justin Bredeman, CEO of Soccer Shots. The Soccer Shots franchise has worked with FBR, surveying their franchisees, since 2012. They consistently score well in Franchisee Satisfaction; regularly an FBR Franchisee Satisfaction award-winner. Michelle and Justin discuss how COVID impacted Soccer Shots and how they use franchisee satisfaction reports with candidates.
Learn more about Soccer Shots's franchisee satisfaction report or request information about becoming a Soccer Shots franchisee.
Here are some highlights from that conversation.
Michelle: I like that. You don't have to have all of your ideas, and solutions, and execution planned out. Just keeping that whole process transparent with them and putting their feelings in context, too, like you're doing with our benchmarking. They can see, "Am I off the mark in how I'm feeling about the brand compared to the rest of the group?" I think that can help quiet down the naysayers if it's a smaller portion of them, so that's nice. Now, candidates. Are you sharing the FBR survey data with people who are interested in becoming a Soccer Shots franchisee?
Justin: We are. It augments one-to-one validation very well. Typically, on the upfront, there's some information we give as it relates to FBR survey results, but when they're really interested in talking with people or understand what is a franchisee's perspective on things, that's when we're able to provide the results of the FBR survey.
If they ask for a full report, we give it to them. There's nothing for us to hide. There should be as few surprises as possible if someone's going to partner with us and we with them. Do as much dating as necessary. I feel like the FBR survey is what a lot of people want to know.
It's like, "Would you do it over again? What are the strengths? What are the areas in need of improvement?" It gives them the grounds for us to talk about those things, and do what you've said and also say, "Hey, we think we're pretty good at these things. There's some things we're working on. It's good we're not ignorant to them, and here's our plan for addressing them."
Michelle: That's great. It allows you to frame it before they hear it on a validation call. That's smart use of it. On the development side, you are a Franchisee Satisfaction Award winner and I know that you guys are using our lead generation program.
I'm curious, are you meeting great candidates through the leads that we're bringing you? Do you have a good contact rate with them, or any feedback you have as far as the people that we're connecting you with that are interested in franchising?
Justin: What we find is the leads that are coming through the FBR listing, they're typically people who are interested in buying or at least investigating a franchise. Even if they're cold to it, they may not wrap their head around exactly what the FBR survey is or the meaning of it, but clearly, if you are among the winners, or being recognized in some way, shape, or form, it prompts a conversation with a lead that has done a little bit of homework and is interested. Absolutely, we've seen value in being on that list and having leads course through FBR.
These days, we still find it a bit of a challenge…our pipeline certainly is building. Because of some of the challenges that we faced in 2020, there're still those that are on the sidelines. They believe in it, but they're not quite ready to make the leap.
In 2020, we were only able to accomplish half our fran dev goal, but we sold 10 and we're looking to increase that by about 30 percent this year.
Michelle: You bring up a good point, and that's what we're seeing. The interest in franchising hasn't dwindled but that people are nervous to take that leap into it; they're looking for something else that helps them feel like they've done all they can in their due diligence to move forward.
"Don't give up on those people." That's what we're hearing from other people, and this data might help them, nudge them along without being super salesy.
Justin: Thankfully, for us, our model is such that it allowed our franchise partners to respond quickly to yes, weather the storm, but have the flexibility to come back out. Youth sports, youth enrichments, they're not going anywhere. In fact, a lot of families and parents, having done their fair share of virtual and video, are ready to get outside and get some exercise.
Michelle: I get it. How about in general? Any ideas on where your best leads are coming from? Are you getting a lot of referrals or anything you want to share with other people of what works for you as far as finding good candidates?
Justin: For us, our business model's a little unique, in that you don't get in a line and see people buying these things and it quickly clicks, "Oh, that's a business." Even if you have a young daughter who's in one of our programs, they're with eight other friends, you see that happen. You might not know there's dozens of those going around in childcare service places.
Our story is a unique one to tell. Of course, word of mouth and coaches becoming franchisees is a common story. We do well with franchise lists like FBR, Entrepreneur, Forbes.
Michelle: You just need that visibility of the brand.
Justin: Facebook ads are big, but we don't do work through brokers. A big part of it is through word of mouth and social media. Social media's a huge, huge point of emphasis for us.
Michelle: That's working for a lot of people in your investment range. I would say, if you don't have your team doing it, taking your data points and creating infographics as your social media that drives them to your report or to talk with you is something that's working well for some of our other clients.
Do you have any wrap-up words of wisdom or tips that you want to share?
Justin: No, it's been a pleasure. I've talked to a number of business owners and leaders, and you may have said this in the beginning, it's like those that have strong bones – meaning the organizations that have a good cultural foundation, a business model that works – they're weathering the storm and they're learning how to come back stronger, and that's encouraging.
I've seen that. I've seen resilience in my franchise owners, and my own team who have had to hunker down and be resourceful. Relationships have been strengthened because we're in this common foxhole of survival.
I'm excited about where this is going to take us. This survey has been a great foundation for us for conversations with our franchise partners, an impetus for improving. It's also been something that we've been able to celebrate. To have scores better in 2020 than in 2019 was great encouragement for my team.
It was also an attaboy from the franchise community to us. Coming out of 2020 where this survey and the use of it, even though at a moment's note of time, we're like maybe we should eliminate it to save the cost. I'm so glad we didn't. It actually is more important in 2020 than it had been in the previous years.
Michelle:  That's great.
Justin:  Thanks to you and your team for everything you do for us.
Michelle: We love working with brands that care so much about their people. I appreciate you taking the time to help us convince other people to start asking for feedback. Don't be scared.