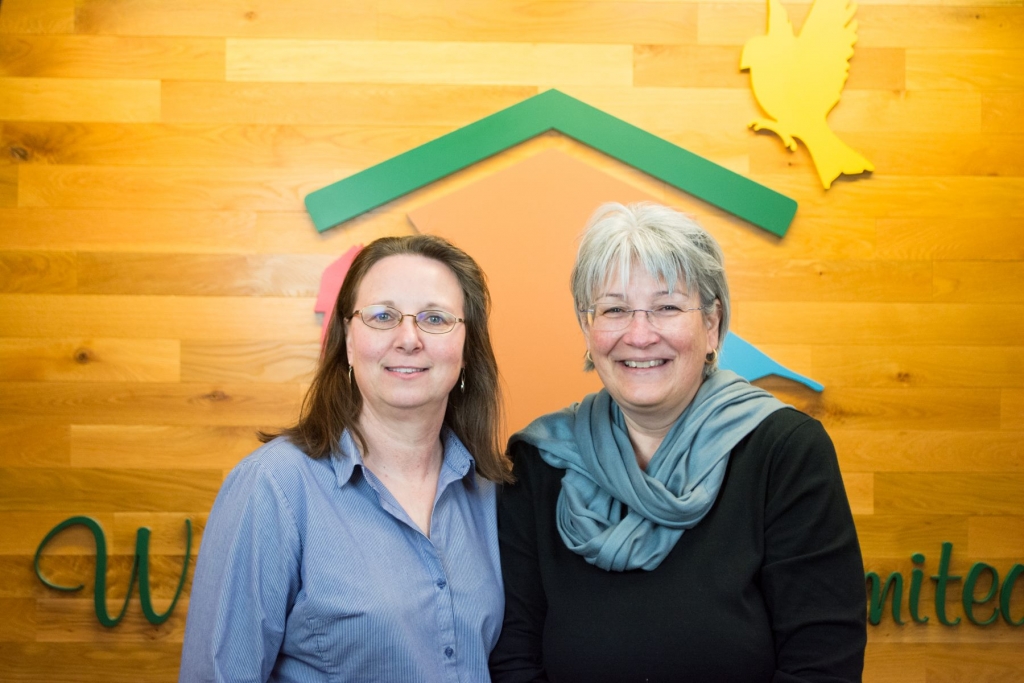 Name: Cathy Fleischacker & Pam Dymsza
Location: Wild Birds Unlimited of Albuquerque, NM
Franchise Owners Since: December 2016
---
What was it about the franchise model and/or leadership that led you to purchase it?
We searched for years for a franchise that would meet our needs as well as our values. WBU was the right fit. Their commitment to brand protection, while allowing individual franchisees creative flexibility, lends itself to each store being unique within the franchise system.
What type of business experience, education, and/or skills did you have prior to becoming a franchisee that you have found particularly helpful?
Between us, we brought a combination of 40-plus years of customer service, corporate financial and facilities management, retail sales mgmt and HR management. We believe the combination of these skills has allowed us to work closely with our WBU coaches while contributing to our success.
What do you like most about your job/owning a franchise?
Our customers! The personal freedom that owning a small business brings to our lives. Greater personal satisfaction from working hard for your own benefit, that of your family and staff. All, while knowing we are making a positive difference in our environment, while enriching our customer's lives. This IS the joy of bird feeding!
How did you fund your franchise? Did you receive any discounts/incentives?
401K rollover. We did not apply for any discounts/incentives.
What advice do you have for prospective franchise buyers?
What do you wish you had known prior to going into franchising? Be prepared for a lot of hard work in the beginning. This business takes time but has yet to disappoint. Never hesitate to reach out to your coach or other franchise owners (we're a fun group). Bird knowledge is helpful but not critical, there will be a great deal of wisdom to be shared, through the franchise and your customers. Be open to those opportunities. Customers love to share bird stories. We do not have any regrets or wish we had known something prior to purchase, as we vetted them as diligently as we ourselves were vetted. This is truly a partnership.
For more information on Wild Birds Unlimited opportunities, call (888) 730-7108 or visit www.wbufranchise.com.