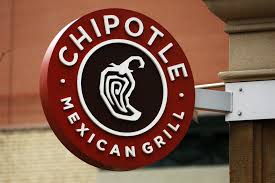 In 2006, Chipotle Mexican Grill, the hugely popular burrito chain, bought back all of its previously sold franchises. Since then, the brand has been 100 percent corporate owned. As cited by Business Insider, in 2014, Chipotle stated, "The reason we don't franchise is because we don't need to. The brand is satisfied with its current model and prefers not to relinquish control of the brand name without need."
But now there is a new CEO at the helm, Brian Niccol, who has announced that there may be new options on the table. In a Forbes article, Niccol was quoted as saying, "The company will consider franchising and opening drive-thru restaurants."
Still, while there is renewed hope for the franchising of Chipotle, as of now it is not an option for all of us would-be burrito slingers. The good news, is that there are plenty of great food chains, beyond Chipotle, that DO franchise. Here are some foody franchises to get excited about.
Top-Rated Chipotle Mexican Grill Franchise Alternatives
At Franchise Business Review, we survey thousands of franchisees across hundreds of brands to find out which franchises are the best based 100 percent on franchisee satisfaction. Below is a list of five FBR top-rated food franchises that would make great Chipotle franchise alternatives!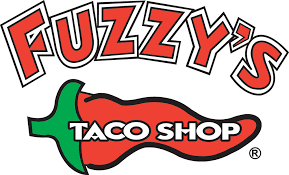 Fuzzy's Taco Shop
Like Chipotle, Fuzzys Taco Shop serves generous portions of delicious Mexican food at an affordable price. Fuzzy's opened their first store in 2003 in Fort Worth, Texas and has since expanded to over 100 locations nationwide. They aim to create a relaxed and party-like atmosphere, in a vibrant space with a chilled-out vibe — where patrons can eat great food at a great price. As one patron wrote on Tripadvisor, of his experience at Fuzzys, "Chipotle meets sports bar." While Fuzzy's likes to have fun, when it comes to business and managing their brand, they aren't messing around. Fuzzy's has received top marks from franchisees in FBR's franchisee satisfaction surveys, landing Fuzzy's on FBR's Top Franchises list. If you're interested in purchasing a Fuzzy's franchise, an initial investment starts at $597,000.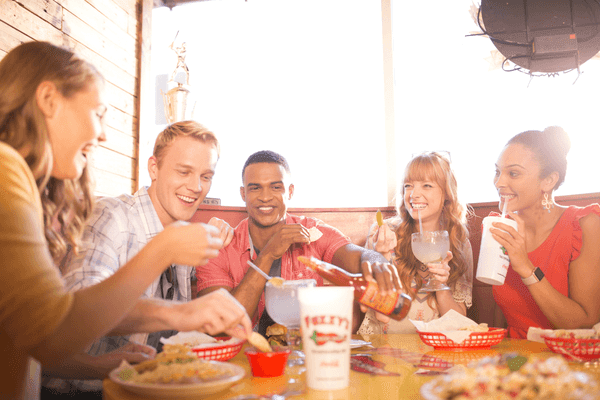 Costa Vida
Costa Vida puts a healthy twist on Mexican. Like Chipotle, Costa Vida emphasizes fresh ingredients – everything is made from scratch, including the tortillas, which are made daily. Nothing is premade and meats are never frozen. The beach inspired Mexican franchise chain has grown to nearly 100 stores, most recently expanding into new markets and new locations, such as airports. Want to see Costa Vida versus Chipotle in a blind taste test? Check out their video – Costa Vida Versus Chipotle Blind Queso Taste Test. Costa Vida is an FBR top rated franchise with an initial investment starting around $487,500.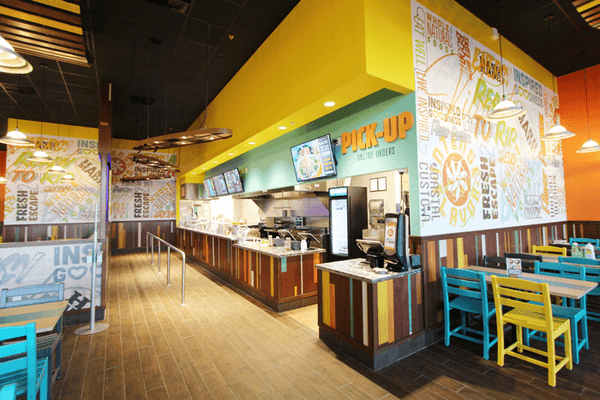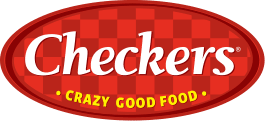 Checkers and Rally's
Nothing quite rivals a cheesy Mexican inspired meal like a juicy burger and crispy, perfectly seasoned fries. Checkers and Rally's won't fulfill your Mexican craving, but if you're in the mood for some wings, a burger and a cold soda, Checkers and Rally's has your back. Like Chipotle, you can get in and out of Checkers fast — no wait staff required. And they're a hugely successful (and affordable) franchise, with brand recognition rivaling that of Chipotle. Checkers and Rally's has over 870 locations and still has top-tier market availability in all major US markets. Checkers and Rally's is an FBR top-rated franchise. They require an initial investment between $96,414 – $1,501,265. You can learn more about Checkers and Rally's here.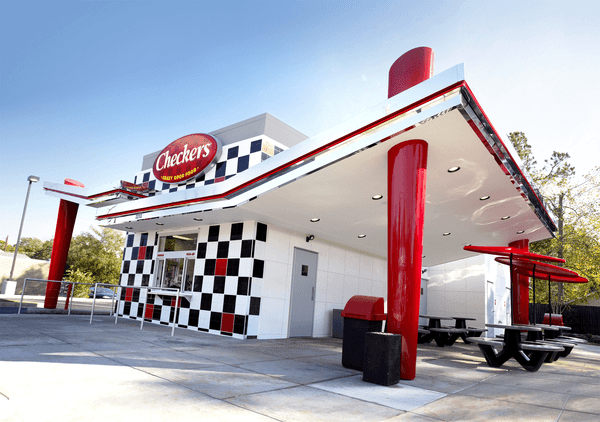 Pizza Factory
When Friday rolls around, and everyone is exhausted from a long week, pizza is what's for dinner! In fact, roughly three billion pizzas are sold in the US every year. So, if you're looking for a food franchise opportunity that serves up quick cuisine and that's just as tasty as Chipotle, you might want to consider Pizza Factory. Pizza Factory offers a family-focused and welcoming atmosphere and has over 100 locations. It is an FBR award winning franchise brand with a required initial startup investment between $372,000 and $562,000. You can learn more about Pizza Factory here.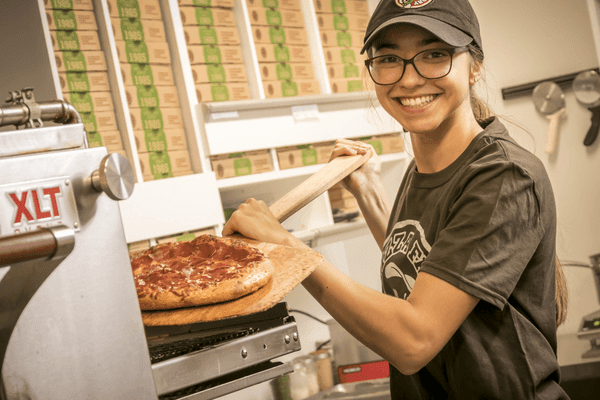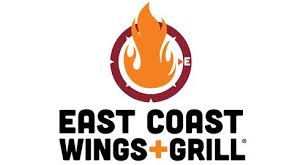 East Coast Wings + Grill
You might not know it by the name, but East Coast Wings + Grill serves more than just wings. They also have a full Mexican inspired menu offering questadillas, tacos and wraps. They also serve up sandwiches, burgers, flatbreads, soup and salad. So, if you're interested in owning a franchise that offers Mexican and more, East Coast Wings + Grill is a great option. East Coast Wings + Grill is an FBR top-rated brand and has an initial startup investment between $660,625 and $1,097,570. You can learn more about East Coast Wings + Grill here.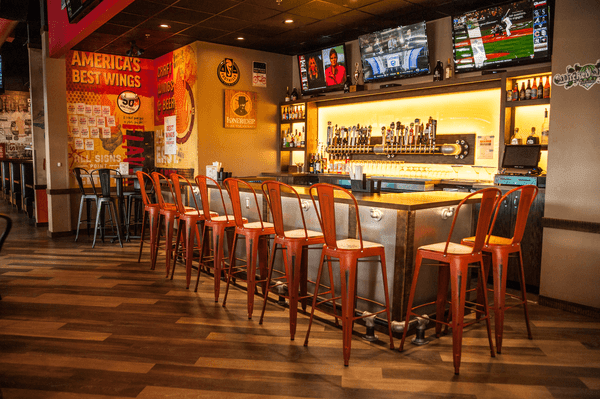 ---
These are just five great options to consider as you look at Chipotle franchise alternatives. But there are many more! You can see all the top-rated food franchise opportunities including Kona Ice and Zoup by visiting the top rated food franchises list.
Ready to Buy a Food Franchise?
Food and beverage franchises offer an exciting opportunity for business owners who don't mind making a bigger financial investment, working long hours, and managing a large and diverse workforce. Food operators remain some of the most passionate in all of franchising, and while the investment is higher, so is the potential for return.
As a potential business owner, you may be initially attracted to the hype around a particular brand (like Chipotle!) or the overall idea of running a restaurant; but this should come second behind thorough due diligence. As a prospective franchisee it is important to do your homework and compare opportunities side-by-side—looking at both well-known brands, as well as smaller, lesser-known companies. Every food franchise has its own culture, and as a prospective franchisee you should carefully consider how that culture fits with your own business goals before committing to a brand.
As you continue your hunt for the perfect Chipotle franchise alternative, you can depend on FBR to be a trusted source of unbiased market research. In addition to the top food franchise brands, we also rate the top franchise brands across all categories.