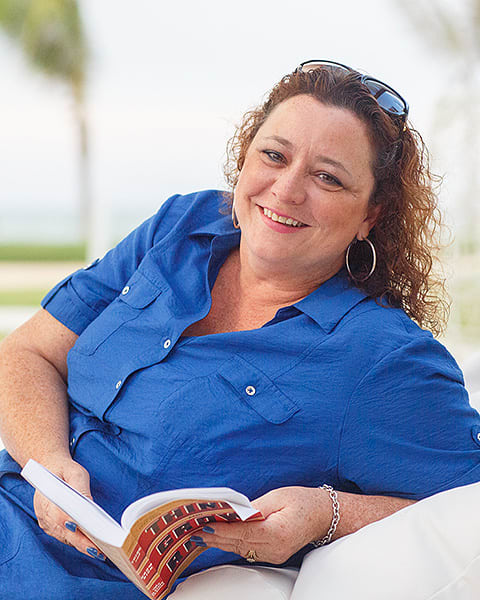 For more information about Dream Vacation opportunities, call 800-650-5576 or visit www.DreamVacationsFranchise.com.
Why do you think your franchisees rate your leadership team so high?
Our franchisees rate our leadership so high because we believe in full transparency and we care more about our franchisees – both personally and professionally. We always keep our franchise owners' best interests top of mind by staying informed on what is important to them.
One way we achieve this is through participation in Franchise Business Review's annual franchise satisfaction survey. We examine the results to determine if and how we can incorporate franchisee feedback. After we review both the data and the write-in comments, we share the results with our staff and franchisees. We encourage our franchisees to include their names on the survey so we can reach out to them and address their concerns. We are proud of this year's results – Best in Category in the travel and hospitality industry. We always look at opportunities to improve.
We also receive ongoing feedback from our franchisees by involving them in our decision-making process throughout the year, starting with our franchisee-led committees and advisory council.
We believe that the franchisee is our customer, and this is apparent in the support we provide. It is not our goal to be the largest travel agency franchise; it is our goal to have the most successful franchise owners. Our only success is our travel agency owners' success. We continually reinvest in them so they can be successful. When joining Dream Vacations, one not only joins a franchise but they become part of a family. Our team forges friendships with our franchisees and are there for them through thick and thin.
What traits do you look for in a franchisee?
Entering a franchise agreement is like a marriage and we recognize that not everybody is the right fit to own a Dream Vacations franchise. We don't sell franchises, we award them. We want franchise owners who are results driven and want to be part of a close-knit community of like-minded individuals.
Our franchisees have to be passionate about travel and have a can-do attitude. Because our franchisees are home-based, it is important for them to not only have self-discipline in running their business, but they must also be out in their community building relationships and building a reputation as the go-to travel expert.
One does not need prior travel industry or business experience to own a Dream Vacations franchise; however, we do offer incentives for those with previous travel experience. Our award-winning training team provides ongoing educational opportunities both virtually and in-person, which provide travel industry updates, as well as hard and soft sales skills. At Dream Vacations, we know you by name, you are not just a number to us. We do not want to grow too fast or be the biggest franchise in the industry.
How would you describe your brand's culture?
We are a group of professional individuals who love travel and having fun. We work in a fun industry and believe our culture should reflect that. When joining Dream Vacations, you are joining a family. Our franchisees do not view each other as competitors, but rather as colleagues who they can lean on for support and advice.
Our franchisees are proud to be Dream Vacations franchise owners, as evident through the Franchise Business Review Satisfaction Survey results, and we encourage all prospective franchisees to contact franchise owners about their experiences with us.
What advice would you give to other franchise leaders?
Be transparent – I think this is the key to our success. Trust is the basis of all relationships and in order to gain trust, you must be transparent in both good times and in bad. You may not always agree, but if everyone understands your perspective and why certain decisions are being made, it goes a long way and they will have a greater appreciation for your choices. When franchisees join a franchise, they are looking to be a part of something bigger than themselves.
Who/what inspires you as a leader?
WHO: My team – I build teams of people who all have different strengths. Everyone has their own unique talents, values and energy. If we only surround ourselves with people like us, we will never reap the benefits of having more than you could ever provide. You would just get more of you. My team has people who are more creative than me, more analytical than me, more engaging than me, and so on. I love that they are and I am in awe of their talents every day.
My customers – Small business owners are the lifeblood of our American economy. They inspire me and my team to create programs and provide outstanding service to help them find success in their franchise and support their business dream.
WHAT: I am someone who is inspired by working side-by-side with people who are in it to win it! People who take accountability for themselves, who I can trust and who have my back – because I have theirs, and who are passionate about everything they do. Those are the people that inspire me to be better.