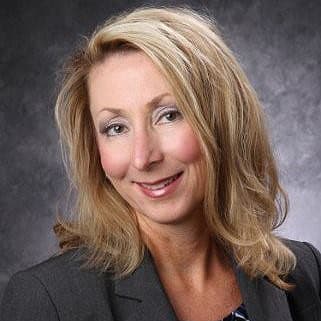 Emma Dickison, CEO & President of Home Helpers — an FBR top-rated low-cost franchise brand — talks with our CEO, Eric Stites,about innovation and what sets Home Helpers apart from others in the space.
Read the Full Transcript
Eric Stites:  Hi. This is Eric Stites with Franchise Business Review and I am talking today with Emma Dickison of Home Helpers. She is CEO and president there. Emma, welcome.
Emma Dickison: Thank you, Eric. I'm pleased to be here.
Eric:  I'm, curious if you can tell us a little bit — I am very familiar with your brand — but for our listeners that may not know much about Home Helpers, can you share a little bit about your elevator pitch?
Emma:  Absolutely. I'd love to. Home Helpers was founded 21 years ago, and our premise is we are the extended family when the family can't be there. We provide in‑home care services to those who struggle to maintain their independence through their activities of daily living. Our goal is to make life easier by delivering the same exceptional care that we would expect for ourselves or our family.
With our ultimate goal being that our clients may remain independent and comfortable in their own home to live their best lives as possible. We do services care, that ranges from simple companionship, to helping around the house, or meal preparation, transportation to and from doctors' appointments or church, or other activities that, uh, someone may need transportation to get to and from.
Certainly, hygiene care and much more. Additionally, Home Helpers, as part of our differentiation, has an exclusive service to help with personal emergency response support for those times when a family member or a caregiver cannot be there at the home.
It provides the family and the client with the peace of mind, and also enables that family member to have a level of support when no one else can be there.
Eric:  That's a great point. There's so many different franchise companies in the senior care space and home care space. And it's obviously a booming industry, the way the population is aging. I, foresee that's gonna continue to explode.
I was going to ask you what is it that really sets Home Helpers apart from all the other home care businesses that are out there, either franchise or non‑franchise?
Emma:  You know, you're right, Eric. There are a lot of companies and franchises in this space. You know, there's a number of things that set Home Helpers apart from others. First of all, we have 21 years of experience. We've been at this far longer than most.
We currently have offices that are serving over 900 communities in 43 states and we're still growing. Home care itself has been chosen by Entrepreneur as one of the top five most profitable franchise segments. And with the projections that I continue to see through independent research and study, the, the need is going to continue to grow well past 2050. So, the category is very strong.
Home Helpers, you know in that 21 years of experience, has outpaced the category. We've had very strong performance. And that comes from a very innovative and proven business model. We continue to innovate as the industry changes, as the client changes, as technology changes, to remain relevant, relevant and at that forefront.
That combined with the most comprehensive training program in the industry and the use of technology to innovate how we plan, how we manage, and how we perform care. I think those tenets absolutely set us apart from others in the home care space. We have a very trusted reputation as being a premium home care provider.
Eric:  Great, great. Well, and I'll add to that because as you're well aware, we study franchisee satisfaction and you guys were recently named on our top low‑cost franchise list.
I want to congratulate you for that. Franchisee satisfaction — obviously, I'm biased, [laughs] but I think it's one of the most important elements in the franchise relationship. What do you think attributes to the high franchisee satisfaction within in your system?
Emma:  Well, first of all, I'd like to say kudos to Franchise Business Review. We started utilizing the franchisee satisfaction component about three years ago because we do think it is an important relationship between franchisee and franchisor and the unbiased feedback you get through the survey program is just terrific.
But what sets us apart and what creates, I think, that level of franchisee satisfaction for us really comes down to two words ‑‑ innovation and collaboration. You know, if you're going to outpace the industry for more than 20 years, you have to keep innovating to meet the changing needs of the industry and our franchisees.
And, they literally…We work so collaboratively with them, throughout the year, in a number of different settings and environments, whether that is our annual conference, our regional meetings, our different training components that we have, or our field support team.
We are able to get continual feedback throughout the year. But then certainly, that is rolled into the timing that they take the survey. And that feedback just helps us shape what we now call Home Helpers, The Next Generation. After that first generation, we look at it that we graduated our first generation after, you know, 21 years, so time's it to go to Home Helpers 2.0.
Eric:  Right, right. Well, and it's interesting too, I love that you mention innovation. Because that's an area that we definitely look at very closely in our research. And quite honestly, many franchise companies score very low in innovation.
And franchising, I think in general, tends to be ‑‑ you know, I don't want to say, slow to adapt but just because of the process and systems within the franchise industry ‑‑ they do tend to take time to kind of flush changes through the system, if you will.
And so I think maybe smaller, more innovative companies that aren't franchise models can adapt more quickly and innovatively. But can you tell us a little bit more about innovation in your system and how you implement it at Home Helpers?
Emma:  Sure. Well, we really work with Franchise Business Review with that survey to understand the needs of our owners, and to leverage the feedback to continually innovate and support our owner network. As an example, over the past year, our franchise services team has developed a proprietary two‑year onboarding process.
We know how important that first couple of years of onboarding a new owner and a new office into your network is. And so, this two‑year onboarding program combines classroom learning with on‑site and in‑field training.
And by moving to a two‑year comprehensive onboarding program, we really are there to support new owners as they go through their opening process, which really revolves around recruiting the right caregivers and building that business too…and design, to grow quicker, faster, and stronger, in that first two years.
And we think that two‑year change in innovation directly coming from feedback from our owners is certainly one of the ways and, and examples that, I would say, we've been innovative and forward‑thinking and to what Home Helpers is gonna look like for the future.
Other concepts do a simple one‑week classroom program. It's clear by our sales growth that our approach of support is yielding results and the feedback we're getting from our owner community through the Franchise Business Review satisfaction survey really support this new and innovative training approach and method that we have applied to Home Helpers.
Eric:  I love the support that you talk about in the two‑year onboarding process because again, you know, when we look at our research, there are so many franchise companies that struggle. They bring franchisees on and just kind of let them go off onto their [laughs] own and, and find their way.
And, they do struggle so much in that first two years so the fact that you have such a strong system in place is great, uh, to get people ramped‑up much quicker. Outside of, you know, training and support, I mean, I know, the senior care industry obviously has been changing dramatically. Are there any other innovations that you're particularly proud of within your brand?
Emma: Yes, there are actually. There's two that, there's two that readily come to mind. First, I would highlight that Home Helpers has developed a proprietary territory and marketing optimization tool.
We are the only home care franchise that has leveraged big data to understand exactly who our target audience is and what elements make a successful Home Helpers territory. And we think this new tool has just brought us a positive tailwind of growth for the future.
The other that I would highlight is our exceptional caregivers and recognition and recruitment program. Really, caregivers are the backbone of our business, and we have a commitment to our communities to provide exceptional care.
So each year, we receive so many notes of gratitude and appreciation from our clients and their families. Our exceptional caregiver program gives clients and their families the opportunity to have their caregiver recognized by their local office, their local franchisee, and by the Home Helpers National Support Center.
Each year, we make tribute videos out of these stories to showcase the really amazing gifts our caregivers share with our clients each day. And we celebrate them as the cornerstone of our annual conference. One of these incredible caregivers was also recognized and selected by the Home Care Association of America as their caregiver of the year.
This is the largest trade association for private duty home care, representing more than 2,500 franchise and independent home care agencies, and our candidate was the caregiver of the year for them.
We are so proud of that. And people really love these stories. We've had more than a million people watch our videos in the past nine months alone.
Eric:  Wow, that is fantastic. We've obviously talked to a lot of your franchisees personally as part of the survey process. And they had very, many positive things to say about the brand — particularly in the area of strong leadership and the direction of the company.
And I think that that really, you know…Again, when we look at the franchise industry as a whole, a lot of times franchisees are just, you know, kind of numbers out in the field and, and they're not that well‑known at the corporate office.
How is it that you guys, and you in particular, are able to provide such strong leadership and personalized support for the franchisees?
Emma: First, I really appreciate such a flattering comment. For those who know me, know this is very personal for me. I have a long history of family care‑giving, dating back to when I was in high school, as a matter of fact. And we've continued to care for aging loved ones for decades. Most of the time two or more.
We do have a strong leadership team now. And I believe that our success comes from a focus on the three most important aspects of our business ‑‑ our franchisees, our clients, and the caregivers that serve those clients.
Our leadership team is focused and driven to help our owners grow their businesses. And the only way to do that is to help them with lead generation and finding exceptional caregivers.
We also support the family caregiver. As a matter of fact, recently, I was recognized for having one of the top 50 care‑giving blogs by SEED SPOT. And it's because this is so personal to us, we want all families to have access to great care and resources.
You mentioned how we worked with our franchisees. We are highly engaged with our owners and their staff. Their success really is critical to ours, so we share the same goal. And we believe that knowing our owners, both professionally and personally, is imperative to developing a relationship where we can each challenge each other to be our best.
And that's really where our bold goals come in. Bring your passion every day, own your results, love what you do, and be driven by excellence.
Eric: Right. Right. Emma, when I was preparing for our interview today, you may not know this, but I'm a Navy veteran. And I served on the IFA and currently serve on the IFA VetFran committee and was chair for a number of years as well.
So veterans are near and dear to my heart. And I was reading about Home Helpers and I know you have some big news. You wanna share some of that with us?
Emma:  Sure. First of all, my dad is a World War II Army veteran. So the military has always played a very special place in our family's heart. I have a number of cousins who served in Vietnam, Korea, Desert Storm, etc.
So, we are very passionate about the veterans and our military. You're probably referring to our Veterans and Military Families Initiative. Home Helpers was just selected by the Department of Defense to be the first home care provider involved in their Military Spouse Employment Program, or MSEP.
We were really honored to be included in the MSEP program. It will help our military family members find rewarding, service‑minded careers in home care. And it will ensure that home helpers has exceptional caregivers.
To us, pursuing military families made so much sense. They share our values. And because we have agencies all across the country, we can help transition the spouse's employment in the cases of transfer, making it easier on our military families, too. So we're very excited about that program.
Eric: Well, I would like to personally thank you and, and your team for supporting veterans. And that's, that's exciting. I look forward to seeing more as that rolls out further. And just before we go, one last question. Can you share a little bit about what the future looks like for Home Helpers?
Emma:  That's a great question and I'd love to. We will continue to be driven by a strong spirit of innovation and collaboration. We have recently added a new director for strategic partnership to help grow Home Helper's market share.
We will continue to help our owners understand their unit level economics and give them recommendations for implementing our proven process properly. I see more bold initiatives coming in our future to continue to provide exceptional care in more communities all across the country.
Which in turn will drive our average unit volume and our franchisee satisfaction. So we see the future for Home Helpers as very bright as we continue to be an industry leader.
**Eric:  Well, Emma, I want to thank you for your time today, and, and sharing your insights on Home Helpers.
Just one last quick thing. Obviously, any candidates that are thinking about getting into franchising can find any information about you on our website and in your reports. Where should they go, or who should they call if they're looking for information on your website?
Emma: Absolutely. They can send an email to [email protected], or they can reach out to Bobby Kelley. Bobby is at 513‑446‑3577. He's our Assistant Vice President of Franchise Development, and his email address is [email protected].
Eric:  Great. Well, again thank you for your time today. That's Emma Dickison, who's the president and CEO of Home Helpers. Thanks very much.