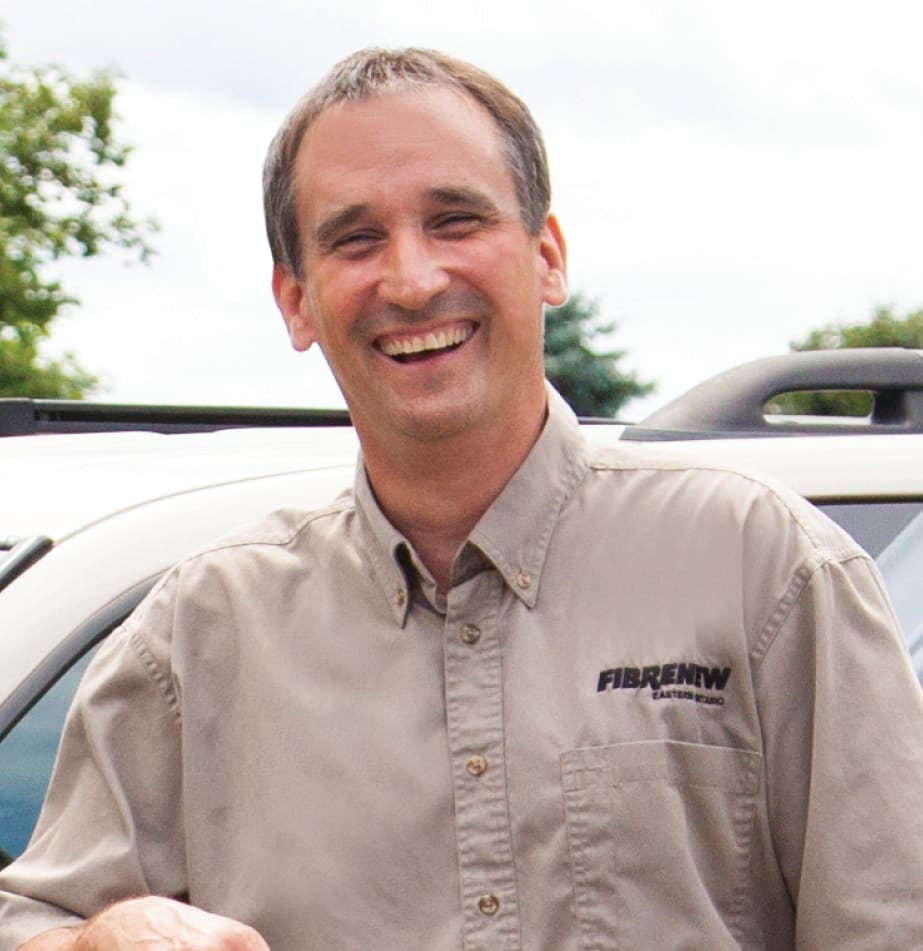 Al Crnjac is a Fibrenew franchise owner in South Ottawa, Ontario. He opened his business in 1994 and has watched the brand continue to grow.
What was it about the franchise model and or leadership that led you to purchase it? The flat-rate franchise fee and all the markets that are available for us to work in is what sold me on the business model. The fact that we help people everyday and they're blown away with the results is what I saw when I was looking at Fibrenew. After I spoke with CEO Michael Wilson and got to know his values, where he comes from, I was 100% in.
What type of business experience, education, and/or skills did you have prior to becoming a franchisee that you have found particularly helpful? I was a carpet installer for many years. The hands-on aspect of that served me well when I came on board with Fibrenew. I've always been a people person so I wasn't afraid of working with customers, introducing my services, solving their problems, etc. I've never liked the idea of being cooped up in an office so I had a natural draw to be mobile, out and about all day.
How did you fund your franchise? Did you receive any discounts/incentives? It was a combination of using money saved and a small loan. The investment level is relativity low so I had everything paid off quickly. I've purchased four franchises over the years, building more territory and business, adding technicians along the way. Two of my sons now work with me in the business and their mother is involved on the office side.
What advice do you have for prospective franchise buyers? What do you wish you had known prior to going into franchising? The biggest thing I can suggest is to spend a day with a franchisee and see for yourself, first-hand what we do. If you like what you see, Fibrenew will train you on everything you'll need to know to get started. The only thing I wish I knew about prior to getting started is that I knew sooner about Fibrenew!
Why is innovation so important to you and your business? We believe in the kaizen way – making great and lasting change through small, steady steps. Complacency is the enemy. The products we manufacture in house are being tested by our team as well as third-party outlets. The techniques we have developed are always under review for better and better ways. These constant improvements are part of the reason we have never stopped growing in 30 years of business.
What are a few examples of key innovations within your company? The biggest innovation as of late is the development of a portable color reader. This gives Fibrenew technicians a huge competitive advantage in the field – making turnaround on jobs quicker and more accurate than our competition. We also recently developed specialized top coats for the medical space. This opened up a whole new business revenue stream for our owners.