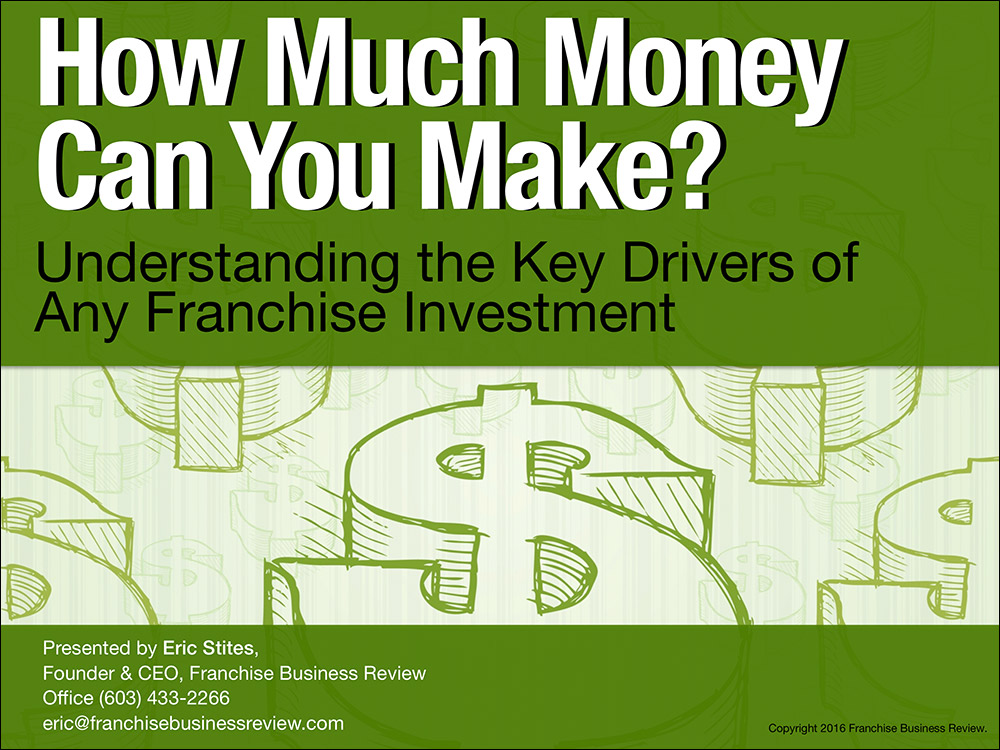 Understanding the Key Drivers of Any Franchise Investment
It's the question on anyone's mind when considering buying a franchise. How much money can you make in franchising? It's important to understand how much money you need to invest and how much money you can earn by exploring franchise opportunities. This process can also feel overwhelming at times. That's why FBR is here to help. Our goal at Franchise Business Review is to provide you with the tools and resources you need to make the process as easy as possible, and help you make an educated franchise investment.
Is franchising the right fit for your personal and financial goals? Watch the presentation for some valuable insights.
Download Franchise Business Review's How Much Money? slideshow to follow along with the presentation.
"I think franchising represents a great opportunity. There are so many great cases where people have come into franchising and made a lot of money. There are [also] a lot of great opportunities for people to come into franchising and make good money, but also have a good, flexible lifestyle. But then for some, it's not a great fit."
After that, this workbook will help you estimate both the startup costs of your new business, as well as the long-term potential return on investment (R.O.I.). You can use our Franchise Financial Planning Workbook (excel spreadsheet) to evaluate the financial potential of any franchise business, and also compare multiple franchise investments opportunities. While life will probably throw you some unexpected curveballs down the road, it is important to go through the exercise of long-term financial planning to be sure a business has a solid chance of meeting your goals and financial expectations.