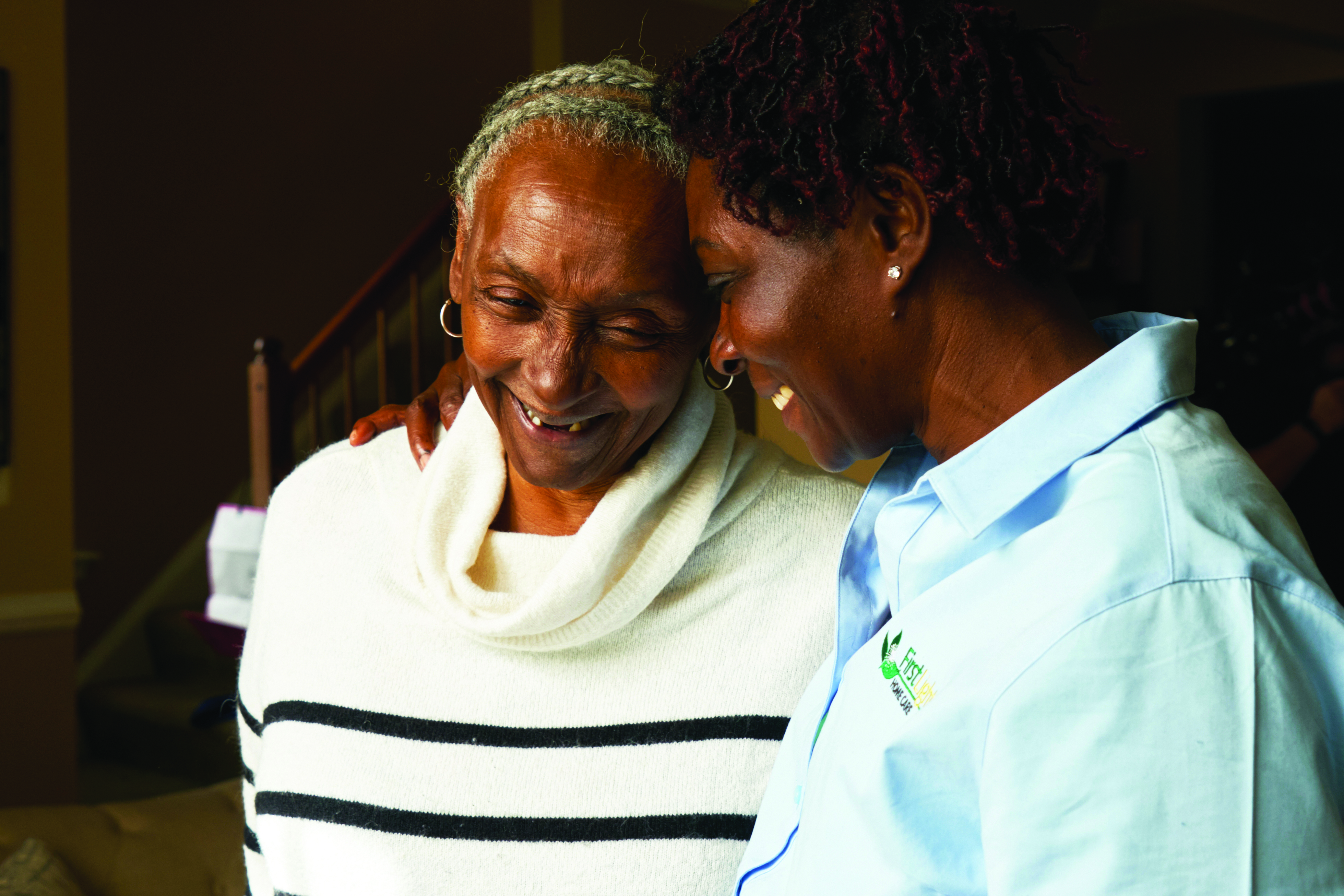 Meet Jim Carteris, New FirstLight Franchisee
For more than 25 years, Jim Carteris helped information technology giants in the Greater San Francisco area find the right talent to fill critical roles for various staffing companies. In 2003, he and his business partner Doug Wing together launched JD Strategies Workforce Solutions. For 17 years, Carteris and his colleagues worked hard to match candidates with employers. He served as the national board president of the TechServe Alliance for two years and was active in other trade associations, developing a national reputation in the technology staffing business. But, after enjoying the ride for almost two decades, Carteris started looking for his next adventure.
It was while riding his Harley Davidson with a friend that Carteris first learned about FirstLight Home Care, which operates more than 200 locations across the United States. FirstLight offers a suite of in-home care services to the elderly and people with disabilities, including care for individuals with Alzheimer's, dementia, and cognitive challenges.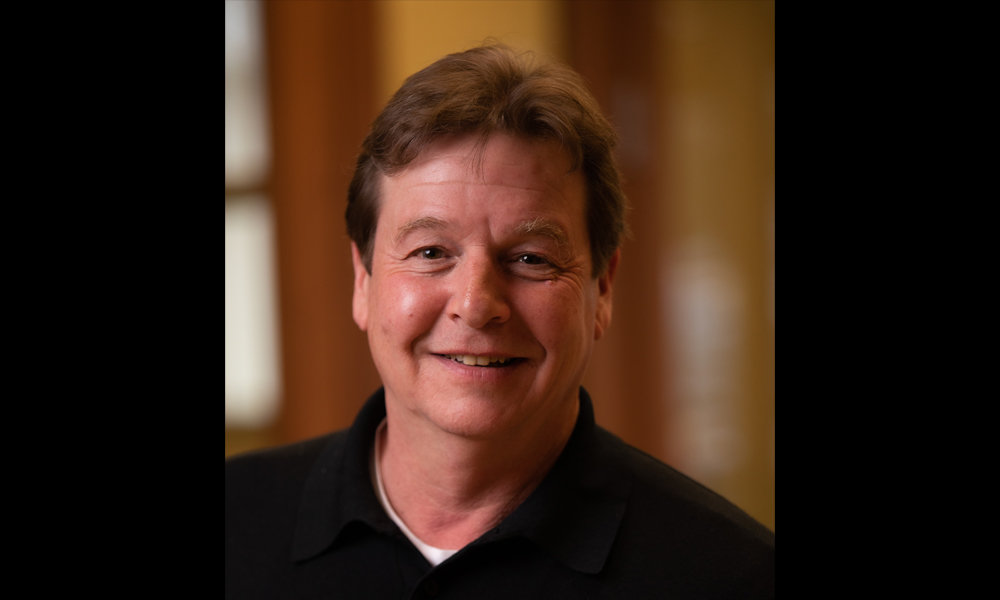 His high school friend Mark Paretchen owns a FirstLight franchise in Marin County, California. Carteris talked to Paretchen about it, and after their conversation felt that he had found a business that he was interested in learning more about—and that connected with his own experience related to finding quality in-home health care for his own family.
"We had family members who lived out of the area. My wife, for example, would travel from California to Arizona almost weekly until we were able to identify in-home care that we could trust," he said. "Those caregivers became very attached to our family and were instrumental in our family members' lives. They not only offered companionship, but also provided everyday living activities such as bathing, feeding, etc."
Carteris understood firsthand how important it was for families to find the right care. And he also saw the connection between his ability to match candidates with employers and how these skills could be used to help match families with the right caregivers.
"This gelled considering I had been in the staffing business for some many years –it was a natural transfer of my knowledge and skills," he said.
Taking the Leap
Carteris attended FirstLight's Discovery Day in late October 2019 and made the decision to invest in November. He completed training in March 2020, then applied for and received his license to operate in San Mateo County in April—in the midst of the coronavirus pandemic. His franchise, FirstLight Home Care of the Peninsula, serves the communities of San Mateo, Redwood City, and Belmont, California.
Right now, he's focusing on building the right team to focus on both client care and community outreach. Carteris's wife, Lynne, who is also a real estate agent in the area, serves as the vice president of community relationships. He also hired Grace Ramirez as the location's community relationship manager. Ramirez has a master's degree in public health and was previously a care coordinator for a home health organization. Rounding out the team is Rochelle Ashton, who works as a client care coordinator/manager, engaging with the caregivers in the community and onboard them onto FirstLight.
"We are focusing on community outreach and caregiver relationship building at the same time, too," he said, adding that building the right team is the recipe for success in any business—whether it be IT staffing or in-home health care.
During the pandemic, Carteris said he and his team have tried to reach out and help the community through offering donations of personal protective equipment and food to people and organizations in need.
"There is still opportunity even in this pandemic. There is an ongoing need and desire for care—people still need to take care of their families," he said. "There are folks who don't want to go back in (to assisted living facilities) because they know those risks are higher now."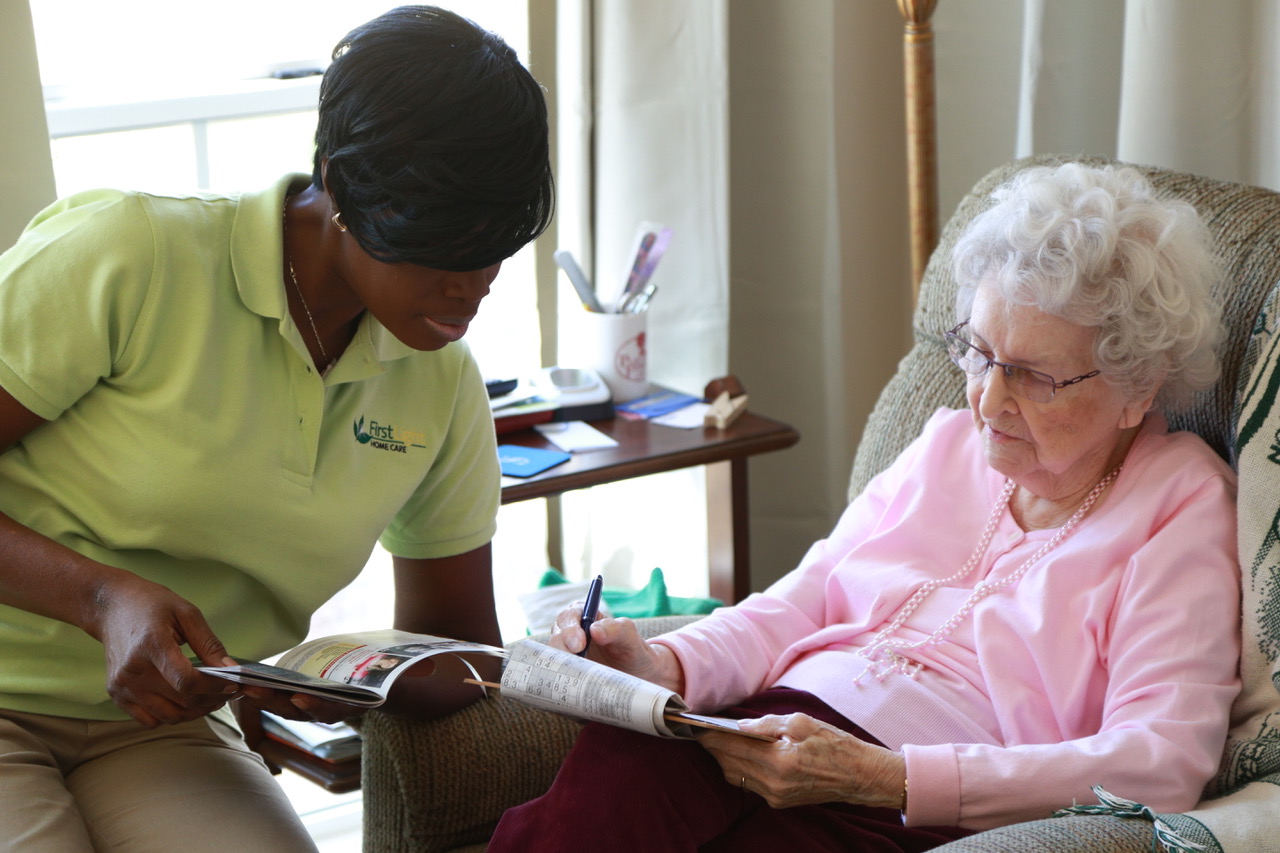 Moving to Franchising
Although Carteris had successfully built JD Strategies from scratch and knew the ins and outs of both launching and running a business, he still found franchising attractive for a number of reasons. One of the most expensive and important pieces of building a strong business is building a strong brand, he said—something that startups might take years to establish.
"I wanted the support really. In taking the franchise route, you can actually be part of a brand that is mature and developed—which is what FirstLight is.  I looked at it from a cost vs. value perspective. This provided a simpler approach to setting up another business as  opposed from starting at ground zero and doing it all over again."
There are many similarities between owning your own business and becoming part of a franchise. One advantage Carteris had was that he knew exactly what he needed to do to make a business successful. He credits FirstLight for having already developed a strong marketing platform and a good team of Provider Partners. When building your own company, you need to spend a lot more time and money on marketing upfront, whereas a franchise like FirstLight provides that to investors right away.
"It's readily available and it's a cost benefit to us," he said.
Before you take the leap, Carteris suggests "talking to everyone." After he talked to Paretchen, he not only spoke with members of the FirstLight corporate team and other franchisees, but others in the home care field as well.
"From what I understand, it's an amazing industry with a lot of promise. It's very under-developed so far—there isn't even a high recognition that the industry even exits and there is even much less penetration of people using it."
Also, when you are talking officers at the corporate office, it's important to leave no question unanswered.
"Ask them, 'What big thing have you done, how have you done it, what are your plans going forward and what are some obstacles that you've come across, growing your organization?" he said. "Also ask, 'What are your growth plans as and what are your failures and why did you fail?'"
Anyone thinking of going into franchising should be patient, and durable both financially as well as mentally. You should also be focused, organized and "a people person," Carteris said.
Running an in-home care business is similar to operating a staffing agency in that you need to execute both sides of the coin at the same time, Carteris said. In home care, especially, franchisees need to understand B to C selling. At the same time, you need to establish relationships with referral organizations, and you also need to find customers and hire caregivers to care for them.
"If you make a promise to someone, you have to deliver. You need to have constant forward motion on both pieces –which resonated with me through my work at JD Strategies, and is my reason for coming here," he said.
In the short-term, Carteris is excited to continue outreach in his community as the country begins to open up after the coronavirus pandemic. In the long-term, he hopes to build up a strong territory that can do a good job caring for the elderly population there.
"I always knew this industry wasn't going to be negatively affected—it's only temporary, no matter what temporary means. We need to be positioned to come out on the other end, ready to go. And that's what we've been doing," he said.
About FirstLight Home Care
If you are a mission-driven and passionate about making a difference for seniors and their families, FirstLight Home Care may be the right career transition for you. Here are some financial requirements you'll need to fulfill if you decide to join FirstLight Home Care, according to the company's Financial Disclosure Document.
Total startup investment: $113,300 to $197,900, including franchise fee
Franchise fee: $49,500; VetFran Discount 20%
Minimum Liquid Assets to be considered for a franchise: $150,000
You can also expect to pay royalties to FirstLight that total 5% of your revenues. Other ongoing costs include contributions to the company's national advertising fund, which is at least 1% paid monthly, in addition to a monthly minimum of $1,500 in local marketing and $775 in internet marketing paid to Provider Partners.
Franchisees complete 94 hours of classroom or on-the-job training in addition to the 65 to 75 hours of self-guided learning completed prior to entering the training program. At the training, franchisees learn about the administrative and operational aspects of operating a FirstLight franchise, as well as specific staffing, sales and marketing techniques needed to successfully run an in-home care franchise.  You will also be assigned a launch specialist who will make two on-site visits before your grand opening.
Owning an in-home care business offers franchise owners a financial opportunity as well as an opportunity to build a business that improves their community. To learn more about FirstLight Home Care franchise opportunities in your area, please call (866) 985-5348 or visit www.firstlightfranchise.com.
You can see FirstLight Home Care's most recent franchise reviews here.