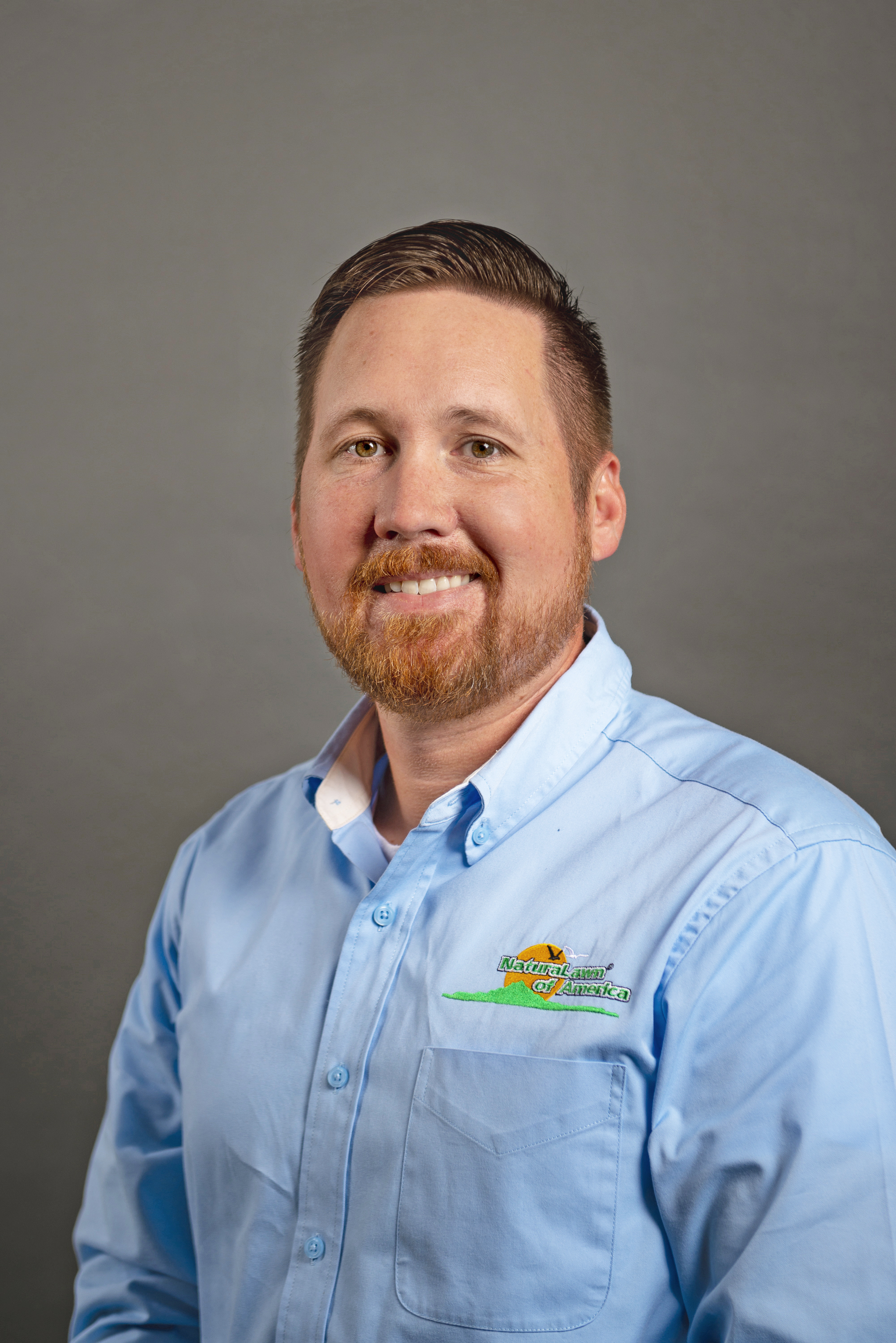 Justin Sapp opened his NaturaLawn of America franchise in North Mississippi in January 2020. Below is the Q-A interview he did with Franchise Business Review earlier this year.
FBR: What was your background before buying a NaturaLawn franchise?
Before I bought into NaturaLawn I was more on the ATI side. I was really big into computers, banking software and retail software.
FBR: How did you decide on buying a NaturaLawn franchise? What was about it that attracted you to the brand?
They kind of just fell in my lap.I actually found out about NaturaLawn on Facebook with franchisees that we're trying to move into my area. … The support is hands down amazing. If you have any issues with your website or your email or anything of that nature it's a one phone call and usually within five to 10 minutes they get it fixed. But as far as being introduced to the IT team, I was really blown away with the support.
FBR: Was it difficult for you to transition from being an employee to being a franchise owner?
It really wasn't. With my (past) job I was working from home, so I wasn't really getting outside or getting much exercise, or anything of that nature. I was kind of just at home every day working. So it was kind of a bigger adjustment for me to actually start getting out and moving around and (taking on) a lot more responsibilities.
FBR: What has been the best thing so far about franchising?
I've always wanted to own my own business. Ever since I was little, I always (enjoyed) cutting grass or washing cars. Anything like that to make extra money. …I was never really able to ditch that itch that I had, so the franchise system was that way of going because I didn't have the experience. I didn't know exactly how to run an efficient business. I knew that I was a hard worker and I knew I could do the job. But as far as all the back office and the marketing and everything of that nature, I didn't have any experience and that's why I chose the franchise system.
FBR: What is it about NaturaLawn that has helped you so far be successful?
I guess the two main things that I would say that's helped me (the most) so far is that the marketing and sales guy for NaturaLawn really gave me a lot of advice. During the initial process of going into it he gave me some advice (about what we should be) idoing. So, whenever your season does start you're going to be able to hit the ground running and you're not just going to be waiting for customers. You've already got a leg up, so that advice from him has really helped me this first year. Talking with our marketing team, they've given me several avenues of being able to put my business out to people that I wouldn't even think twould be interested in this type of lawn care. I've been able to make customers and even given me referrals from those people. So, absolutely, I would think those are the two biggest things that macro loans helped me with, I wouldn't have been able to do this on my own.
FBR: For many, the biggest challenge to franchise ownership is figuring out the money part of it. How about you?
I guess that's kind of a trickier question because the way that I went about it I did not want to take out a loan or borrow from family members or anything of that nature. So I was financially able to be able to do this on our own. But by doing it this way we're not going to be able to pay ourselves, For a year or two I've had the mindset of being able to do this business, and not being able to pay myself, but knowing in the future that it will pay off.
What advice would you give someone who's thinking about investing in a franchise today?
I guess what I would say is always stay motivated. You're going to have hard days. You're going to have good days. But it's those good days that help you get through those bad days, So don't forget about those days and have those in the back of your mind, and always have your mind on the goals. Set yourself little goals, and achieve those goals. Each little goal gets me to that next bigger goal that I'm wanting.
FBR: What should someone considering buying a NaturaLawn franchise want to come in with that would help make them successful?
I think someone that is personable, someone that actually does care about people, and not just thinking about yourself but also thinking about your customer, because both of you have a goal. Their goal is to make their lawn look better and your goal is to get their lawn looking better. If you're able to help that customer, get their lawn to where they want it to be, then they come back and help you out in the long run. So, I would say that probably the biggest thing would be (is having) good customer service for your customers.
FBR: What are your goals in your first year of franchise ownership?
Our goal was to have 300 customers by the end of the year. Right now, we're at 212. So, the goal is absolutely achievable, but I want to hit that goal first and then set another goal.
FBR: Last question, knowing what you know now, would you do it again?
Yes, absolutely I would do it again. And, and the reason why is because I would regret that I didn't do it until I tried … I think the pandemic in a way is actually helped because you know you can always look at things as a negative or a positive. I try to look at it as a positive. The pandemic meant that people are home more. So you're able to get more customers if they're home or they're spending more time on their lawn because they're not at work. They're always looking at their lawn so I think in a way the pandemic has actually helped because it's giving a better chance of me getting in front of customers, or putting the service out there.
For more information on NaturaLawn franchise opportunities, call 800-989-5444, or email [email protected] or visit: https://naturalawnfranchise.com