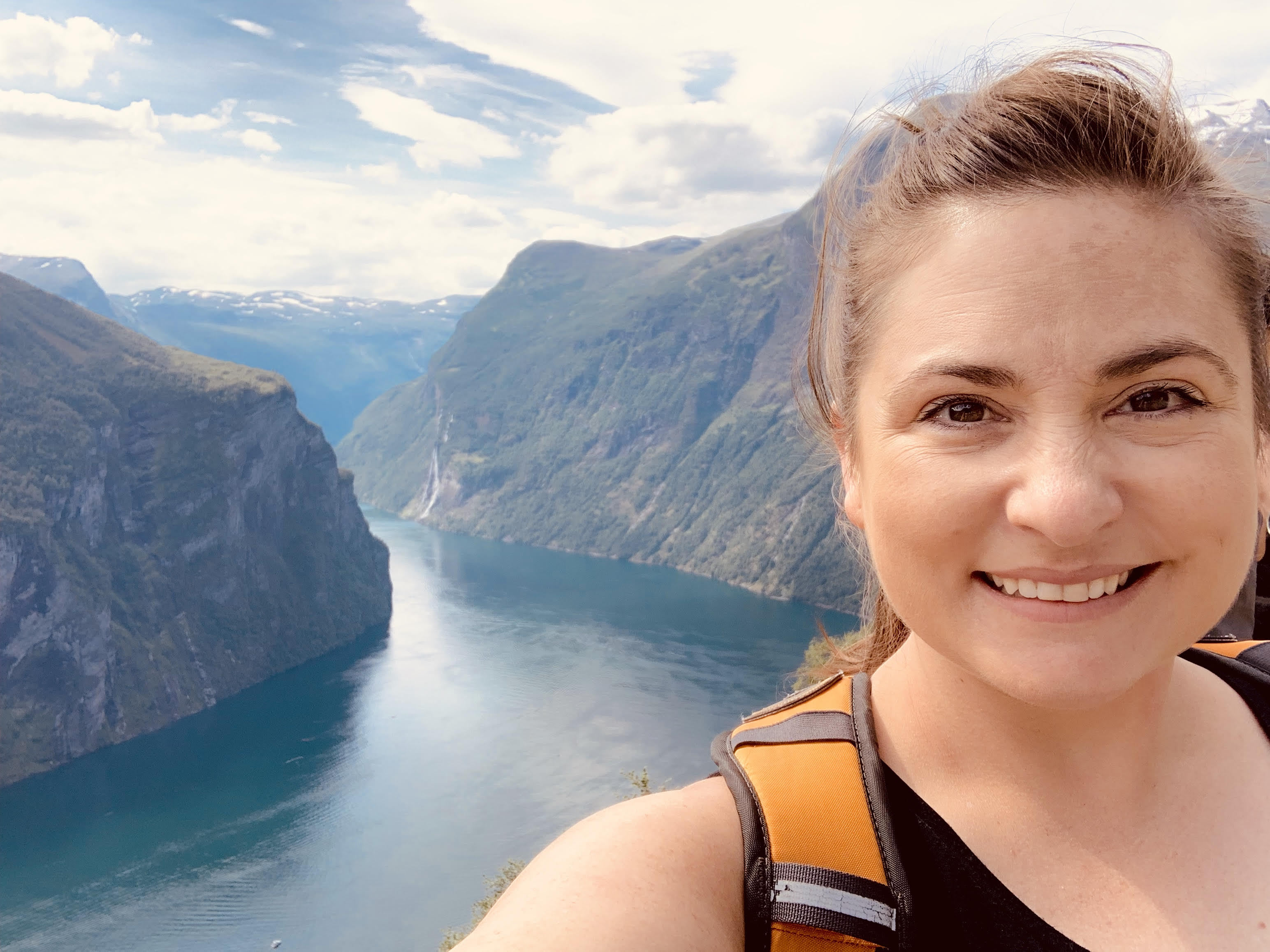 Name: Laura Dvareckas
Location: Harker Height, Texas
Franchise Owner Since: July 2017

---
1. Please describe your past military experience:
I was a weather forecaster and observer in the U.S. Air Force from December 2002 until December 2008. I was stationed at Barksdale AFB and finished my enlistment at Fort Hood, Texas. I deployed to Iraq in October of 2005 as part of a staff weather officer team at Camp Taji.
2. How has your military training helped with running a business?
Running a business requires enormous attention to detail, which is something that I learned through my military training. As a weather forecaster, I was trained in geography and climate – which helps with a business in travel, specifically.
3. What was it about the franchise model and/or leadership that led you to purchase your franchise?
I chose Dream Vacations because I felt that there was transparency about what I was getting and what I could expect from the franchise. I was able to calculate the numbers, do a risk assessment and see exactly what was included before I committed.
4. What made you decide to buy a franchise?
I have always wanted to own a business. I come from a family of small business owners; entrepreneurship is in my blood. Since my partner is still active duty military, I needed a primarily remote business that could move seamlessly. I chose a franchise because I was able to start running my business quickly after training.
5. What advice do you have for active military/vets who might be considering a franchise?
Make a list of pros and cons of business ownership. Be honest with yourself about how much work you are willing to put in, as it will directly affect your success. Be ready to learn. I was overwhelmed when I first started because there is so much to learn such as details about destinations, resorts, and ships, as well as booking platforms and endless fine print. A travel advisor must be privy to terms and conditions so that they can relay that information to clients.
I would recommend a franchise over starting from scratch. Not only does a travel agency franchise gives you access to secure booking platforms and training, but it also provides an amazing community from whom you can learn and form friendships.
My family's plan was always to grow our business while my spouse was still in the military so that when he retires, we can run the business together. We're still not sure when my spouse will retire, but I am using this time to become a subject matter expert on all things travel so that we can run the business together when the time comes.
For more information on Dream Vacations opportunities, call (800) 650-5576 or visit www.ownatravelbiz.com.