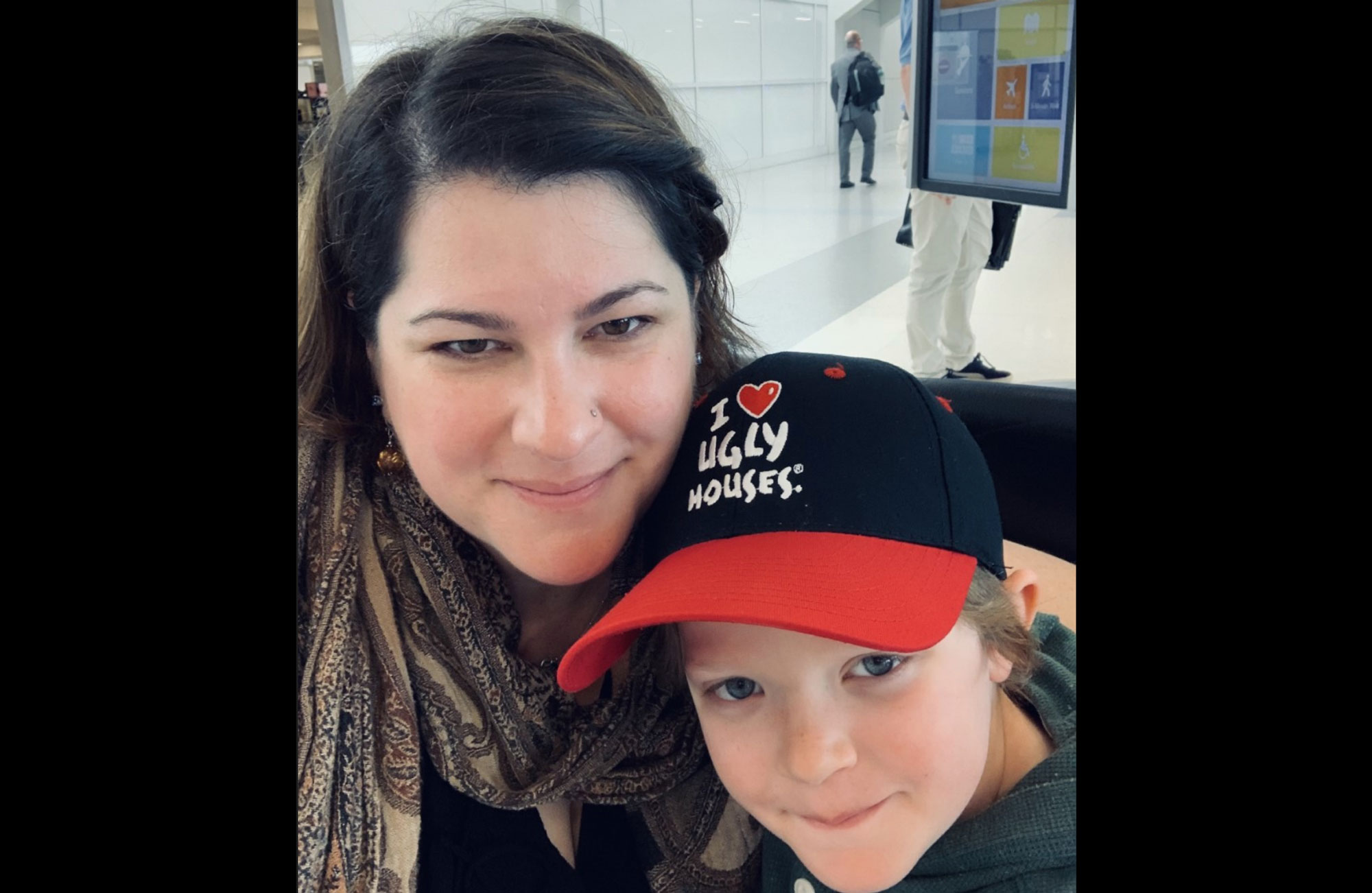 Mariah Stark-Ridgway of Ohio, is the proud owner of a successful HomeVestors of America franchise which she opened in 2019. Mariah currently has one full-time employee and nine active properties. She has transacted on over 75 properties since starting her business. In this interview, Mariah shares what being a successful female business owner means to her and her process from research to opening her own HomeVestors franchise. Excerpts from the following interview with Stark-Ridgway are featured in FBR's latest Digital Guide issue.
Name: Mariah Stark-Ridgway
Location: Ohio
Franchise owner since: 2019
---
What made you decide to transition into franchising with HomeVestors of America?
I had a great career in service sales. I loved working in fire protection and total building integration solutions and then I started a family. While I was pregnant, I wasn't sure if I was going to want to return to work or stay home with our new baby. Luckily for me it was a choice I was able to make. I made the choice to stay home with the intention of finding something for myself that I could manage around my growing family. In the beginning, I just enjoyed being a mom. Then I tried a few home-based jobs like being a virtual assistant, multi-level marketing companies for stay-at-home moms, starting my own apparel company, and selling wellness products, to name a few.
I wasn't successful with any of these ventures for one main reason, none of them had tangible success factors. I was always looking for something more. Something that provided me with support and guidance while allowing me to use my strengths, remain independent, work around my family, and that I was passionate about.
I love solving problems and I love working with people. I was even working on my master's in art therapy right before joining HomeVestors. It was at that time that we met our new neighbors down the street, Rob and Christi. We had just moved into the neighborhood and were having a small garage sale. It's a great thing we did because Christi stopped by with her two little boys around the same age as our son and the rest is history.
Christi is a licensed broker and Rob owns a HomeVestors of America franchise. I became reacquainted with real estate, something that I had always found interesting and learned all about HomeVestors.
How long did your franchise search take from start to signing? Can you walk us through your process?
That's a tough question to answer. For several years our neighbors Rob and Christi talked about their life with a real estate franchise, but it wasn't until we moved away that I learned more about HomeVestors. As we were relocating from Wisconsin to Ohio, I asked Rob to tell me more about this "ugly house buying" thing he was a part of.
It turns out my corporate background skewed my perception and ability to ask more questions sooner, I made some big assumptions. For years I had assumed that HomeVestors was more like the corporate world I had come from, that they only wanted one to a handful of franchises in each market. As it turns out, I was wrong. Having a larger ad council isn't a bad thing. It isn't about how many real estate franchises there are, it is about what each market can sustain. Having a bigger ad council means more buying power, and more support and resources to pull from and share. Once I understood this, it didn't take long for me to buy a franchise.
Was HomeVestors of America the real estate franchise you started exploring initially or were there other brands? Were they all in the same industry?
I had explored many options before joining HomeVestors of America, but HomeVestors is the first and only franchise I investigated. On a side note, after I joined HomeVestors I had several people reach out to me regarding purchasing different franchises and I am glad I went with HomeVestors.
What is your background? Did you have prior real estate franchise or home remodeling experience?
My background was in corporate sales and training. I understand commercial buildings and what goes into building and maintaining them. I also had a little residential experience. My husband used to own a high-end remodeling company in Colorado where we met. We worked together for a short while before we both moved into the commercial sector, so I have a basic understanding of construction and remodeling. I always say I know enough to get me into trouble, and I learn something new every day.
What are you most proud of?
Professionally, I am proud I come from a prominent east coast family but didn't rely on that when I purchased and built my HomeVestors business. I used money I had saved and made from working and rehabbing and selling my own homes. I came to HomeVestors with just enough to get started, the desire to succeed, and the willingness to be open and coachable. In the three years I have been with HomeVestors I have built a successful business with nothing more than my own savviness and the tools and support HomeVestors provided.
Personally, I am proud to be a woman and a real estate franchise business owner. I have always worked in a male dominated industry and to be able to own my own business that is successful is pretty gosh darn amazing. I love that I get to be a role model for my son. My husband will even tell you I am a role model for him, my father and brother too and that if my mother was still alive, she would be proud.
My favorite part, I found something so rewarding both from a financial and an emotional perspective that gives me fulminant and is flexible around my family's needs.
What convinced you that this was the right brand for you?
The energy of the people (other franchisees, development agents, corporate employees, vendors) and the dedication HomeVestors has to its franchisees. Our corporate office and personnel work tirelessly to provide us with all the tools and maintain focus on current trends to help us be successful. Once I learned about HomeVestors and how it was a cooperative community not a cutthroat mentality I knew it was the right fit for me. By utilizing the wheel that has already been invented, it allowed me to focus on what I love to do and that is to help people out of their "ugly houses" or "ugly situations". I don't have to worry about marketing, lead generation, or tracking tools. I can focus on helping sellers solve problems and making a profitable business while doing so.
Did you review the Franchisee Satisfaction Survey Results during the process? Did they have an impact on your decision?
I did not. HomeVestors isn't going to be a fit for everyone and everyone isn't going to be a fit for HomeVestors. While we have tools and metrics in place to help work with people and determine if they are going to be successful ultimately that falls onto each franchisee coming in. If other people are happy or aren't happy it had no bearing on if I was going to be happy or successful.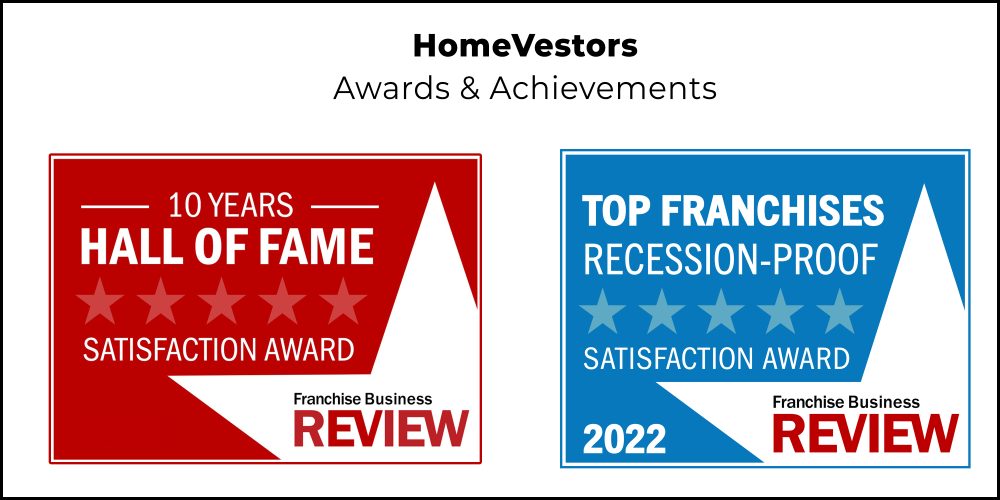 Do you currently participate in the Franchisee Satisfaction Surveys? Do you feel your feedback is heard?
I do! I participate because for some people it is important to hear the positive and negative and I am happy to share my experiences so others can use it to make a decision for themselves if it's something they need.
What does HomeVestors of America offer to franchisees to help ensure success?
So much. For me HomeVestors is the foundation that I can build a successful business on. Our leadership team has an incredible vision for our business and real estate investing in general, our corporate team is beyond dedicated to keeping our systems up to date, our development agents work hard to provide support, resources, and a shoulder to cry on or an ear to listen, even the way our ad councils are structured helps me be successful. Combined with semi-annual conventions and a long list of national vendors to call upon, it's hard not to be successful.
Looking back now, is there anything you would have done differently? Any lessons learned that you want to share?
Yes, I would have asked more questions sooner so I could have bought my franchise earlier. It's a successful program for a reason and there is support and guidance if you ask questions.
What was your biggest challenge when you think back to the first year or two in business?
Patience. Real estate is a lumpy business. It was important to quickly understand cash flow and how it affected my exit strategies with each property I worked on. Also, learning how to balance wearing many hats. I always think of what one of our development agents John Holman says, there is a five-step formula to success in our business; generate enough leads to build a business, answer the phone, set appointments, make offers that make sense to your business, and follow-up. It really is that simple!
How have you connected with your local community? Have you joined any local groups or Chamber of Commerce organizations?
Real estate in my market is a close-knit community with a global reach. I work with other investors from all around the world who see value in my area. I also work with lots of real estate agents, who send me referrals. However, in my second year of business a global pandemic hit. When we stopped gathering and started social distancing, HomeVestors allowed me to pivot my business for success.
Any other insights you can share with us?
If you are interested in real estate and building wealth buy a franchise, follow the program, come to mid-year and convention! I'm always there and happy to connect.
For more information on HomeVestors franchise opportunities,

Call: (800)-230-0385