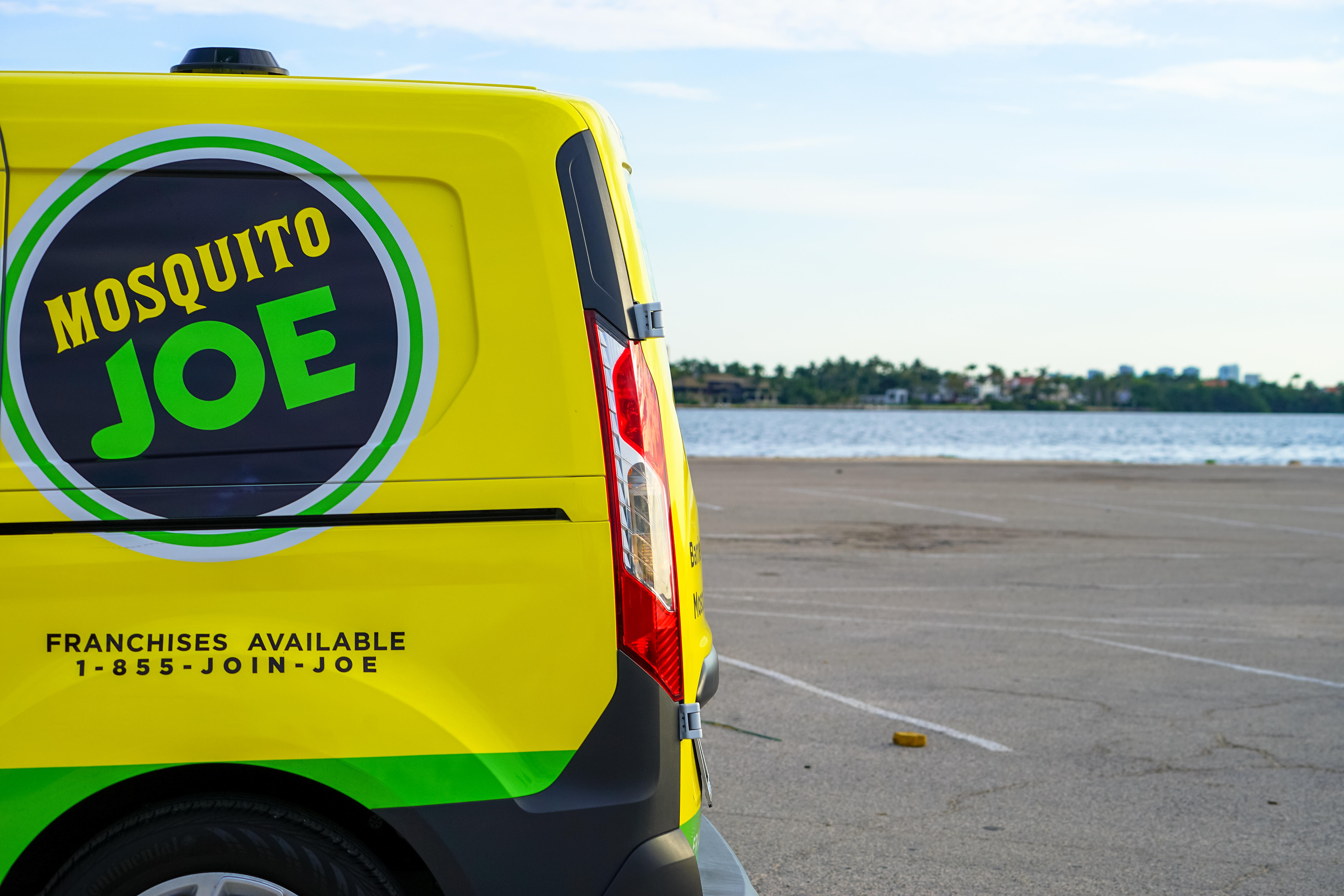 Sponsored Content Provided by Mosquito Joe
Mosquitoes, ticks and fleas can ruin an enjoyable evening in your backyard. Whether it be the swatting and slapping or the itching and complaining, mosquitoes are bound to send you packing. Even more than that, the diseases they spread can potentially cause illness. Thanks to climate change, new breeds of mosquitoes are moving northward and westward, exposing Americans to new strains of diseases that have never existed in the United States before.
Mosquito Joe®, a Neighborly company®, an outdoor pest control franchise that operates in the United States, is expanding its Virginia-based operation to serve western states and the west coast. Recognized by Franchise Business Review as a Top Franchise, Mosquito Joe opened its first location in Virginia Beach just over nine years ago. Today, it operates in 320 franchise territories and plans to bring its mosquito, tick and flea control services to California, Utah and Colorado. Mosquito Joe was acquired by Neighborly, formerly Dwyer Group®, in August of 2018. As a Neighborly brand, Mosquito Joe joins 22 other service-based franchises that provide value to homeowners and businesses.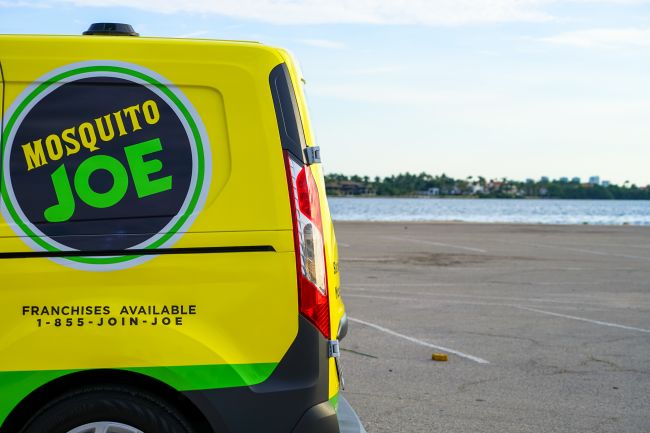 Climate Change Driving Explosion of Mosquito Population, Need for Services
Aside from creating buzz and contributing to itchy bites, mosquitoes have become a major health hazard, due to temperature increases brought on by climate change—and the resiliency of certain mosquito populations.
"Mosquitoes thrive in temperatures above 50 degrees, and ticks thrive in temperatures above 45 degrees," explained Lou Schager, Brand President of Mosquito Joe. "The longer the season is, the more prevalent they are."
These pests are resilient; their eggs even survive in the ice through the winter, before hatching in the spring. This, in part, contributed to the growth Mosquito Joe has experienced in New England, Mid-Atlantic region, and the upper Midwest, Schager said.
Mosquito Joe will to open its first California franchise just north of San Diego. The company's expansion to the state has been largely driven by consumer demand in response to the insect-borne threats state residents are facing.
In September, the San Francisco Chronicle reported that Aedes agypti and Aedes albopictus species of mosquitoes—which can transmit the Zika virus– have penetrated deeper into California since they first arrived in Los Angeles County in 2011. Today, the Aedes agypti has traveled northward to Fresno and Sacramento Counties.
In October, Orange County residents were warned that mosquito samples tested positive for Saint Louis encephalitis, the first detection of the viral disease in the area in over three decades, according to the California ABC news affiliate, KABC. The viral disease is spread by the SLE-carrying mosquito. Once infected, symptoms include fever, nausea, vomiting and fatigue.
While state and local vector control agencies keep a close eye on these species of Aedes mosquitoes, the West Nile virus and St. Louis Encephalitis, spread by different species of mosquitoes, are more prevalent in California. This year, there were 89 human cases of West Nile virus reported in 15 counties, the same article reported.
"The problem with mosquitoes, ticks and fleas in Los Angeles County is exponentially getting worse, and it's moving north," Schager said. "We are a solution to that problem."
In addition to California, Mosquito Joe plans to open a franchise in Utah in 2020. In October, Utah reported 19 cases of West Nile this year –up from 11 last year, according to an Associated Press story in the Daily Herald.
"We have dedicated our efforts to move out west, as the mosquito population is only growing in numbers throughout the country," Schager said.
Mosquito Joe still has numerous open territories for franchisees. With the exception of Rhode Island, there are more than 300 markets available across the country—most of which are in Oregon, Montana, Wyoming, Nevada, New Mexico, and Idaho. The company hopes to further expand in other states to meet customer demand.
How Mosquito Joe Protects Against Pests
Even if your city or county already treats for mosquitoes, it's likely that their treatment is only targeting adults and doesn't reach much beyond the perimeter of where the city applied the spray. That means your backyard is likely left unprotected, which is where Mosquito Joe can come in and fill the gaps, Schager explained.
Mosquito Joe uses two primary products in its mosquito treatment. Its main barrier treatment products use synthetic forms of pyrethrins called pyrethroids. Pyrethrins are the natural byproduct of the Chrysanthemum flower. Synthetic pyrethroids have a similar chemical structure as the pyrethrins and are used in numerous commercial products such as household insecticides, pet shampoos and sprays, and even lice shampoos. The products themselves are water-based.
Customers who seek an all-natural solution can opt to choose between one of two options, according to Mosquito Joe. The first option consists of garlic and only repels mosquitoes without eliminating them. The second option consists of a blend of essential oils and will eliminate mosquitoes on contact but becomes a repellent once dry. Both all-natural services do need to be applied more often to be effective, typically every 14 days.
All Mosquito Joe products are EPA-registered. Furthermore, the company often works with municipal pest control agencies and services to look at hot spots and develop strategies on how to combat them.
"It's a common cause and we are working together to find major solutions to a major problem. We both learn from each other," said Schager, who added that Mosquito Joe has an entomologist on staff. "The municipalities need help. We are a solution to that." Mosquito Joe has partnered with the Pesticide Environmental Stewardship Program to showcase their commitment to protect the communities they serve.
Why Pursue a Career with Mosquito Joe?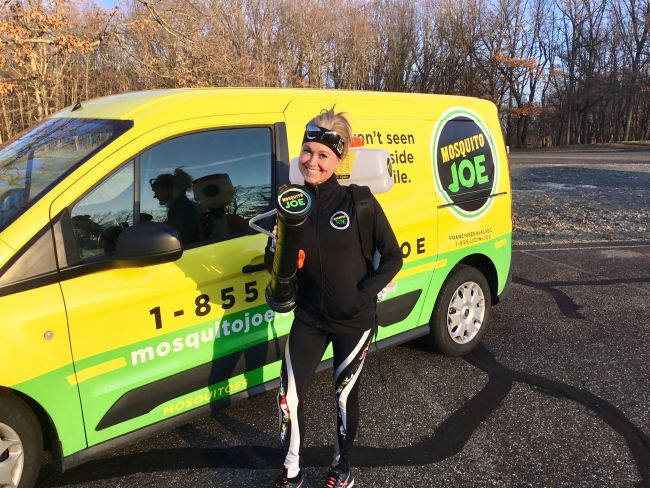 The U.S. pest control market is growing 4% to 5% annually, according to investment advisor William Blair. One of its analysts expects pest activity to continue to increase with rising global temperatures and denser populations. In addition to filling a market need and making backyards free from outdoor pests, Mosquito Joe offers franchisees a career opportunity.
For Schager, Mosquito Joe proved to be an excellent encore career after finishing a 27-year Naval career. He joined the company in 2017 as its Chief Operating Officer and now serves as the President of the brand. Before he joined the company, he was a Mosquito Joe customer who enjoyed the quality of the service and the people he met working for the company.
No stranger to operations management, Schager served for 27 years in the U.S. Navy where he flew F-14 and FA-18 aircraft, graduated from the Navy Fighter Weapons School (TOPGUN,) and served as the Commanding Officer of an FA-18 squadron. His Navy career culminated in Virginia Beach as the Commanding Officer of Naval Air Station Oceana, where he was responsible for providing superior customer service daily to 16,000 military and civilian personnel.
"I was looking to transition out of the military and was seeking an opportunity to follow a company and a vision that I could connect with," he said. "It's a wonderful culture that the Mosquito Joe network has. Its mission is easy to follow, it has a great vision, and the franchise network we have is passionate hungry, and driven."
Mosquito Joe franchisees come from all walks of life. Candidates do not need pest control experience to join, and all franchisees are trained at MoJo University on how to market the business, operate equipment, abide by regulatory compliance and observe best business practices.
What it Takes to Join the Mosquito Joe Family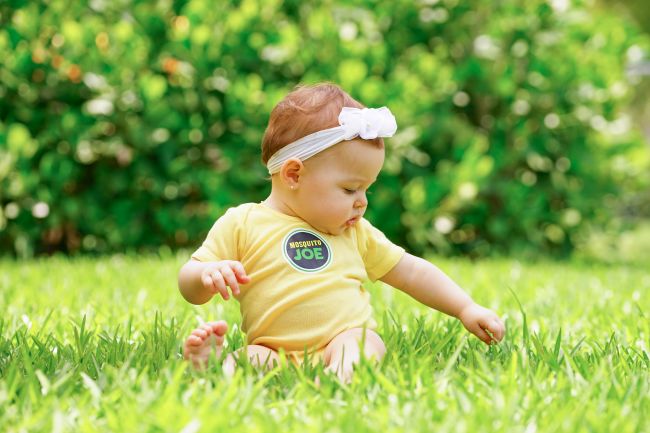 Mosquito Joe is one of the leading mosquito control services in the industry, servicing residential and commercial customers nationwide. The company started with a single van and has grown substantially over the years, today helping more than 122,000 customers enjoy itch-free living.
The barrier to entry is relatively low, particularly due to low initial staffing requirements and no need to build out a retail space. The franchise fee for a Mosquito Joe franchise is $35,000, and the total initial investment ranges anywhere between $95,600 and $140,000, according to the company. Veterans receive $6,000 off their initial franchise fee.
Though actual costs vary depending on local market prices, a typical initial franchise investment for a single territory is structured like this:
| | |
| --- | --- |
| Franchise Fee* | $35,000 |
| Marketing, Supplies, Insurance and Forms | $40,000 |
| Tools, Chemicals and Equipment | $5,500 |
| Vehicle | $6,000 |
| Additional Capital | $14,000 |
| Typical Total Initial Investment | $104,500 |
| | |
*before any applicable discounts.
**Per FDD, approximate total investment range is $95,600-$140,000.
If the numbers weren't convincing enough, Mosquito Joe supports several charities and encourages franchisee involvement in local communities. Mosquito Joe has partnered with Nothing But Nets to help fight malaria by sending insecticide-treated bed nets to those in need around the globe.
You can learn more about Mosquito Joe franchise opportunities here.