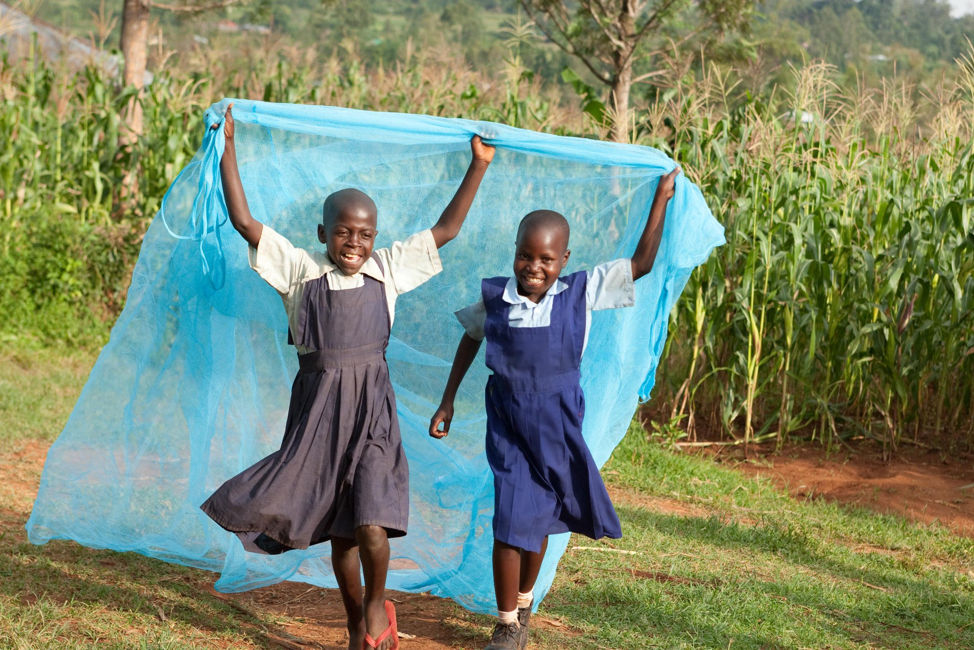 Mosquitoes are more than an itchy annoyance – depending upon where you live, the diseases they spread can be a matter of life or death. Although they mostly keep people from enjoying their backyards, mosquitoes kill nearly three-quarters of a million people each year worldwide and sicken millions more, according to the U.S. Agency for International Development (USAID).
Although Mosquito Joe is an outdoor pest control franchise that operates in the United States, it is familiar with the health concerns that affect people both at home and abroad. Recognized by Franchise Business Review as a Top Franchise, Mosquito Joe opened its first location in Virginia Beach just over nine years ago. Today, it operates in 320 franchise territories, helping make the backyards of more than 130,000 customers fun again.
With a growing market and ample opportunity, Mosquito Joe is proving itself to be a profitable, growing brand. As it continues to experience success, it also has fostered a philanthropic environment that encourages franchisees and customers to "bite back" against the malaria epidemic and other causes closer to home.
Nothing But Nets Partnership Inspired by Mosquito Joe Franchisee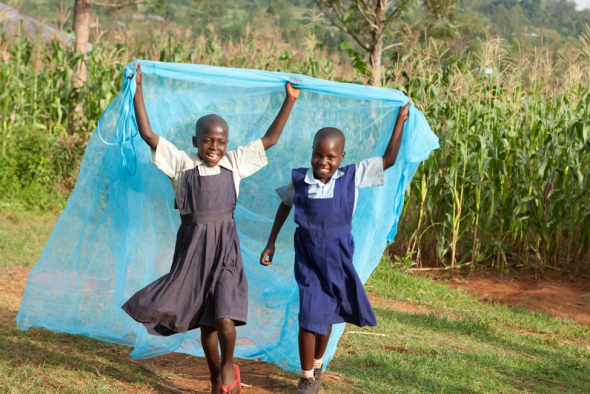 To bring awareness and help wipe out malaria, Mosquito Joe enlists the help of its franchisees and customers. Since 2017, it has partnered with Nothing But Nets, the world's largest grassroots initiative started by the United Nations Foundation to raise awareness and funding to fight malaria, a leading cause of death among children in sub-Saharan Africa. During Mosquito Control Awareness Week each June, franchisees donate $10 for each new customer who is serviced during that week. Ten dollars covers the cost of two life-saving bed nets for sub-Saharan African families who can use them to help protect against mosquito bites. Through this initiative and other campaigns, Mosquito Joe has raised over $80,000 to date to protect vulnerable families in Africa.
Tim Lanai, of Nashville, Tennessee, has been a franchisee with Mosquito Joe since 2015. His involvement with Nothing But Nets began before he joined the business. Compelled by an advertisement he heard on sports radio, Lanai said he first donated to the cause about 10 years ago.
"I heard (sportswriter Rick Reilly) talking about how you could spend $10 and give a net to a needy family in sub-Saharan Africa that could potentially save their lives. That seemed like a good idea. Once we started the Mosquito Joe franchise in 2015, research suggested we should get involved with Nothing But Nets through our business," he said.
Although their franchise wasn't profitable yet, Lanai said his wife and business partner, Lisa, felt like it was the right time to promote the organization to customers and get them interested in helping as well.
"We donated that first year between $1,500 and $2,000. We put it on our website, let our customers know and tried to get them involved," Lanai said. "It was in 2017 that Mosquito Joe's Corporate office started getting involved—they wanted to hear about our involvement and how we were doing it on our own and then it's just kind of built up from there."
The Lanais are enjoying incredible success with Mosquito Joe – they now operate 11 vans and employ 20 technicians and staff members. Philanthropy is important to them, and they say they are grateful to be part of an organization that values making peoples' lives better – no matter where they live.
"A lot of people don't really understand how deadly mosquitoes are. They kill more people on this planet than any other animal, all other people, and even people killed in wars—all of those things combined, and mosquitoes will still kill more people," Lanai said. "They are awful insects that create all kinds of diseases that are terrible for humans and what the bed nets have done, among other things, has been to reduce the number of people dying per year."
Aside from giving back to families abroad, Lanai said the franchise allows him and his employees to give back to families in their own communities every day. When he first bought into Mosquito Joe, he thought it would be a pest control service that people would buy. Instead, he said, he's found it's gone deeper—by helping people get back to the things they love—gardening, playing with their children and enjoying their yards.
"I had a situation where this woman came out and she wanted to give me a hug because it was the first summer she and her four-year-old daughter were able to go outside and play together, which was really important to her," Lanai said.
In addition to donating to Nothing But Nets during Mosquito Control Awareness Week each June, Mosquito Joe franchisees have established partnerships with local blood banks to raise awareness of blood donation centers. New customers who are serviced during this week will have 10% of their sale donated to local blood banks. Mosquito Joe has raised more than $32,000 towards this effort since 2012.
Mosquito Joe Franchisees Have the Itch to Give Back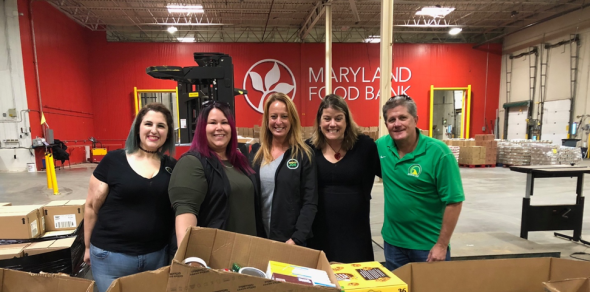 Mosquito Joe franchisees not only support Corporate initiatives, but they champion important causes they find in their own communities through meeting and listening to their customers. Marketing support that Mosquito Joe provides to franchisees, such as social media tools and campaign assistance, often help them get the word out and develop strong relationships.
Bobby Roberts, of Riverdale, New Jersey, joined Mosquito Joe when his neighbor asked him to partner with him. Retired and looking for his next adventure, Roberts was a former jewelry retailer and manufacturer who used to create display pieces for jewelry sold all over the country. He started with the franchise as a managing partner and now runs the business with his wife, Deborah. Their business has grown from a home-based business to one that now includes a separate office building and six trucks.
During Mosquito Control Awareness Week, Roberts raised $500 for Nothing But Nets, which is just part of how he gives back to his community through Mosquito Joe. A local Rotarian, Roberts manages food drives on behalf of his rotary that feed people worldwide. He also actively raises money for his local animal shelter by helping them adopt out pets who need loving homes.
By putting a picture of an animal who needs to be adopted on his Mosquito Joe Facebook page, Roberts said he's been able to find homes for many pets and expose members of the community to Mosquito Joe. If you adopt a pet, his Mosquito Joe franchise will give you a free mosquito, flea and tick treatment to protect your new pet and their outdoor space.
"It helps us as well. The animal shelter has more than 5,000 followers that see the work we are doing," Roberts said.
Philanthropy helps you feel good and it builds business, Roberts said. His franchise has grown from 55 customers in its first year to more than 1,000 in the past five years. He is also looking at purchasing another territory to spark future growth. A word-of-mouth business, Roberts often gets calls from community members who have heard about his services from a friend.
Miles away in Miami, Florida, Mosquito Joe franchisee Yoel Gutierrez echoes his satisfaction with Mosquito Joe's business model. A franchisee since 2015, Gutierrez first learned about Mosquito Joe when he was visiting his mother in Georgia. One of her neighbors had opened a franchise a year prior to his visit and was doing well. After talking to the neighbor for an hour, Gutierrez said his mother told him, "If you don't open one of those up, you are an idiot."
In 2016, Miami found itself in the heart of the Zika virus, which created a strong demand for mosquito control services. Gutierrez said he and his partner had to act fast to help service their blossoming customer base. They quickly had to buy a second truck and hire a receptionist and another technician. Today, Gutierrez reaches customers in the four territories he owns with nine trucks.
While the growth of his business makes him feel good, the mission of the company and what it does for families adds to his satisfaction with his decision to open a Mosquito Joe franchise.
"The first part is that we are allowing families to go outdoors again. These days kids are are on their phones, staying inside. When I was a child, some of my best memories were of being outside, playing with friends." He said. "And another thing I like about being a small business owner is supporting 13 employees and their families, that's something that means a lot to us."
In addition to participating in the Nothing But Nets campaign, Gutierrez serves on the Board of a nonprofit called Be Strong International, which he learned about after taking a business course to help him better position Mosquito Joe. Based in South Florida, the organization provides teens and young adults with tools to make better decisions about relationships, money, work, and family life.​ He also helps eradicate hunger in Greater Miami through his work with the Miami Rescue Mission.
"They basically feed the homeless, so we did a collection and told our customers that we'd give them a discount on services if they donated any food items," he said. "Once we received all the donations, we matched (the weight of all of the food) with donations ourselves."
Looking to Join the MoJo Community?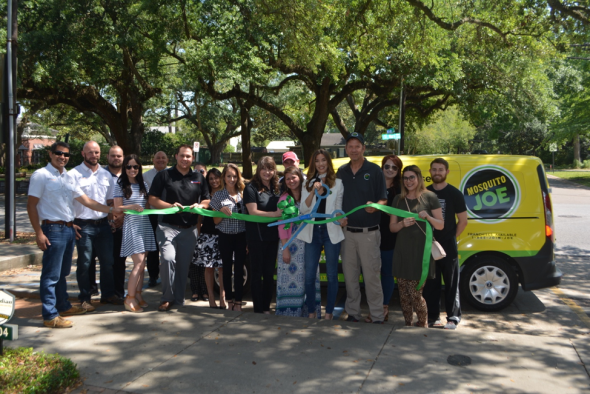 The U.S. pest control market is growing 4% to 5% annually, according to investment advisor William Blair. One of its analysts expects pest activity to continue to increase with rising global temperatures and denser populations. About half of the $18 billion global pest control market is in the United States, where the majority of the roughly 20,000 pest control operators are small, local providers.
If the numbers aren't convincing enough, Mosquito Joe's commitment to supporting organizations like Nothing But Nets and local causes chosen by franchises upholds its mission. Together these efforts are making outside fun again for families across the globe.
Learn more about Mosquito Joe franchise opportunities here.
Sponsored Content Provided by Mosquito Joe