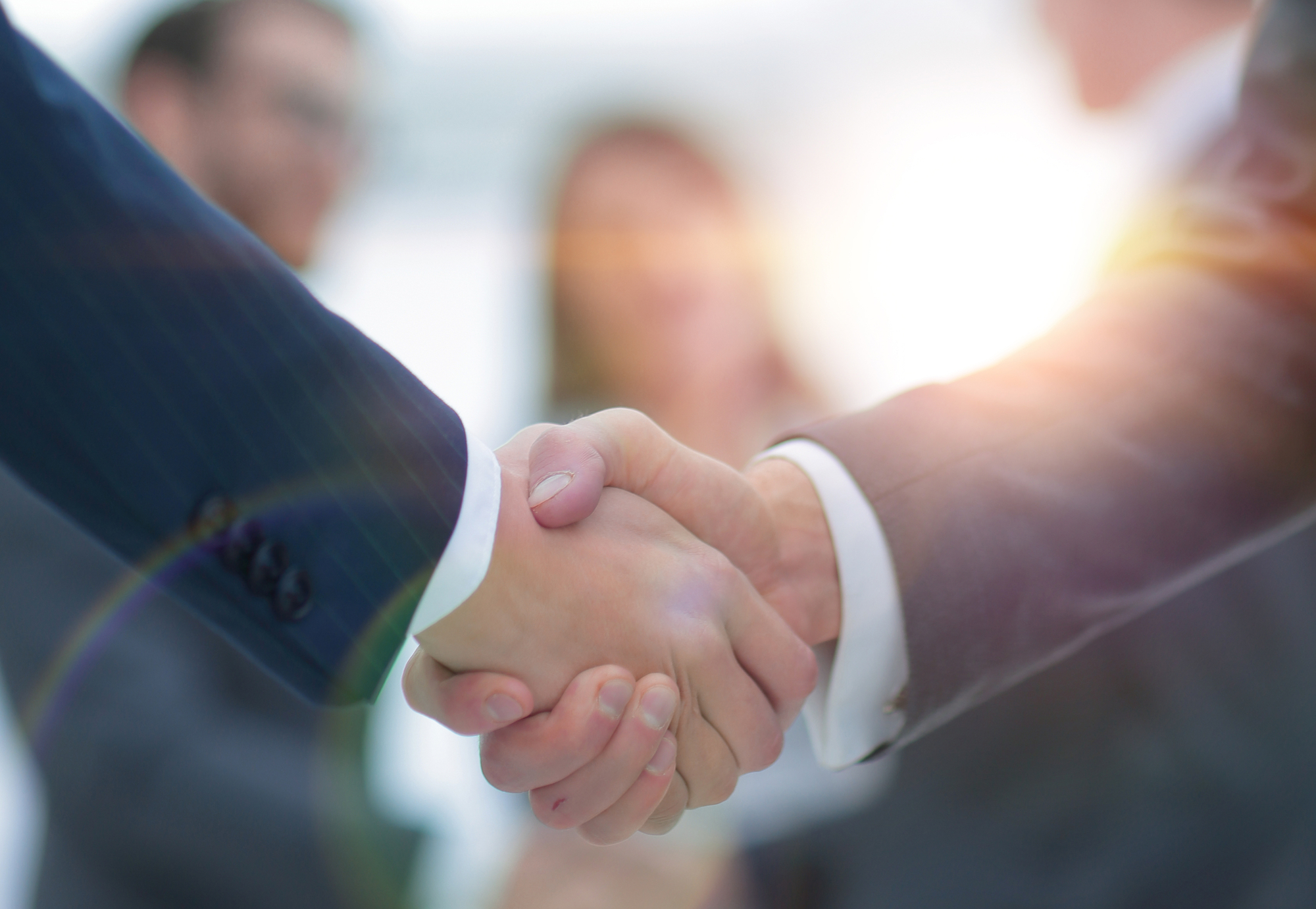 Prior to Covid, most franchise companies hosted face-to-face Discovery Day events at their corporate headquarters so prospective buyers and the brand could size up each other and decide whether they were a good fit for each other. These days, because of pandemic safety precautions, many Discovery Day events have gone virtual.
Whether virtual or live, Discovery Day is an important step in the buying process, marking the end of the pre-sales journey for most franchise owners. The event allows you, the invited franchise candidate, to get a true feel for the franchise company you're interested in. It's an opportunity to get to spend time with their top executives and understand their core values and what they believe will make you a successful business owner. Conversely, Discovery Day is an important way for franchisors to size up their top candidates and determine who are best qualified to help them grow their brand.
Here are a few tips from three franchises named to Franchise Business Review's Top 200 Franchises for 2021 or Top Food Franchises of 2021 on how to best prepare.
Get Ready to Meet in Person
While many brands continue to host Discovery Days virtually because of the pandemic, some are still convening them on campus or plan to hold them on-site beginning later this year. As such, you should be prepared to block out time in your schedule – and budget extra money—to travel to your Discovery Day with your spouse or business partner or someone you trust to help you make an educated decision.
For example, restaurant franchise Chicken Salad Chick opted to keep its Discovery Days, which it refers to as Hospitality Days, on-site this past year at the Atlanta headquarters.
"We didn't end up modifying our process in any way due to the value of in-person meetings," said Carrie Evans, vice president for franchise development at Chicken Salad Chick. "Our culture within our stores is to love every guest—and we can't do that virtually."
Candidates begin their Hospitality Day with a three-hour meeting with Chicken Salad Chick executives when they're expected to share their personal story about how they came to know the brand and how it aligns to their long-term goals, Evans said.
The CEO, Chief Development Officer, COO and Chief Marketing Officer then speak about site selection and construction processes, the training program and operations model, and your grand opening and marketing plan. The meeting concludes with a presentation that features Chicken Salad Chick's catering program and lunch with the executive team.
"Along with the executives, candidates meet with as many members of our support staff as possible during their tour of our office," Evans said. "We embrace a family-style culture and want our candidates to feel that in our office, as well as in our stores."
Adjusting To An Online Experience
TWO MEN AND A TRUCK, a Lansing, Michigan-based moving services franchise, has held its Discovery Days online since last year. Instead of spending a day meeting with the executive team and directors to learn about the brand's core values, territories, business plan, and expectations, candidates learn about these topics in a series of shorter virtual meetings. As a result, Discovery Days have become more tailored to the individual and can feel less intimidating, explained Cheryl Ackley, a franchise specialist with TWO MEN AND A TRUCK.
Prior to their call with executive staff, candidates will have already met virtually with subject matter experts from each of the home office departments (including marketing, human resources, sales, finance, etc.) and at least 10 franchise owners in the system, Ackley said. In their virtual Discovery Day calls, candidates are asked about their interactions with other TWO MEN AND A TRUCK business owners.
"We find this vital to the candidate's understanding of operations, trucks, training, employees, and day-to-day leadership," said Ackley, who pointed out that TWO MEN AND A TRUCK plans to move its Discovery Days back to an in-person format in the Fall 2021.
Mathnasium, a Los Angeles-based math instruction franchise, has also held its Discovery Days virtually over the past year. Prior to the pandemic, candidates flew to California and met with executives there, before touring Mathnasium's Westwood Learning Center. Today, candidates meet with executives online and visit their local Mathnasium center to get a feel for the business model, according to Dan Adelstein, associate vice president of franchise development who said Mathnasium plans to to move its Discovery Days back to live in-person events once it's deemed safe to do so.
While you aren't expected to solve complex math problems during your virtual meeting, you should be just as prepared to listen, engage and ask questions. You should also be equipped to talk about your interactions with other Mathnasium directors you've met prior to Discovery Day, said Adelstein.
Anticipate a Quick Decision
You may walk out of Discovery Day feeling excited and eager to open your business. On the other hand, you could feel apprehensive. The good news: you will learn quickly after Discovery Day whether you've been recommended for business ownership.
After Hospitality Day, candidates learn within hours whether they have been invited to join the Chicken Salad Chick flock.
"Since our Hospitality Days are typically on a Thursday, we make sure to give candidates the weekend to process the information they received and follow up with them on Monday," Evans said.
TWO MEN AND A TRUCK executives meet quickly and consider feedback from other franchise owners after they finish Discovery Days with candidates—who are typically notified within three to five days if they've been selected to join the team. They also receive a congratulations video that features the executive team.
At Mathnasium, you can also expect to be notified right away. "Candidates typically sign within a week of Discovery Day," Adelstein said. "The contracts have already been sent out to them and training is the next step."
Chicken Salad Chick outlines seven steps in its path to ownership. During the first three steps, candidates take part in an initial inquiry phone call, complete a nondisclosure application and a franchise application, and participate in a "Phase 1" call, referred to as "Living Out the Chick Purpose." After receiving a formal introduction to the brand and its business model during this call, candidates then receive a copy of the brand's Franchise Disclosure Agreement and have an opportunity to ask further questions.
In their Phase 2 call, "Getting Down to Business," candidates learn about Chicken Salad Chick's development process — from signing the franchise agreement to preparing for their grand opening. After that call, candidates then move on to step 5 and furnish bank statements and other documents to receive final financial approval before they are then invited to speak to other franchisees in the brand's franchise validation step. This where they speak with other Chicken Salad Chick restaurant owners to get a firsthand sense of what franchise ownership is like. It marks the final step before candidates meet with the leadership team at Hospitality Day.
Be Sure to Come to Discovery Day With Your Questions
Discovery Day is your final chance to ask any questions you still might have before you enter into a multi-year franchise agreement. While many of your general questions were likely answered earlier in the process, you should use your Discovery Day experience to ask bigger picture questions.
"We ask every group of candidates if all of their questions were addressed prior to signing a franchise agreement," said Carrie Evans, vice president for franchise development at Chicken Salad Chick said. "Buying a franchise is a life-altering decision that requires a great deal of education and thought."
TWO MEN AND A TRUCK seeks to attract a diverse group of franchise owners from all walks of life who are interested in demonstrating their core values. Ackley suggests that candidates ask the leadership team the following questions to show their enthusiasm for the brand:
What are some keys to your success?
What are the biggest differences between TWO MEN AND A TRUCK and its competitors?
How do I get to the current 96% referral rating with customers and exceed their expectations?
How will I be supported in the first year and after that?
Mathnasium also expects candidates to view Discovery Day as an opportunity to ask questions about the benefits—and pitfalls – of operating a Mathnasium center. Adelstein suggests candidates consider asking the following questions:
What are the greatest challenges Mathnasium has faced, particularly during Covid?
How is in-home tutoring working?
How many children are you working with individually?
In what ways can corporations help grow my business?
Know What the Leadership Team is Looking For
At Chicken Salad Chick, executives are looking to gauge how well your personality aligns with their brand. They want to make sure you are interested in living the restaurant's core values and that you've gotten all your questions answered.
"I always tell candidates that it's important for them to feel comfortable with us and vice versa—because this is like a 10-year marriage at the minimum," Evans said.
At TWO MEN AND A TRUCK, the executive team seeks to understand what led you to their brand, Ackley said. In addition to getting operational questions answered, she suggests that candidates prepare themselves to answer the following questions:
Are you excited about the future, and why?
Do you like who you have met along the way?
Have you connected well with other franchisees and others you've met from the home office team?
The customer experience is our mission statement—what steps will you take to achieve customer satisfaction while you continue to grow your business?
Where do you see yourself in five years—and how can we help?
"During the review process, we ask our candidates many questions about each of these (core values) and how they personally feel about them," Ackley said. "We look for leadership qualities related to how they work with customers and employees – as well as how they will create a customer experience through employee engagement."
Mathnasium, meanwhile, looks for positive candidates who are passionate about math and helping children succeed — and who want to get involved in their communities. If candidates don't ask many questions, that can be cause for concern, Adelstein said. Likewise, if someone comes back after Discovery Day with suggestions to make a lot of changes to the business model outlined, that can be viewed as a red flag as well, he said.
Be on the alert if the franchisor tries to pressure you into signing the franchise agreement at "Discovery Day" or tells you that 'There are several people that are ready to take the territory that you are interested in, so you need to sign the franchise agreement within the next three days.'