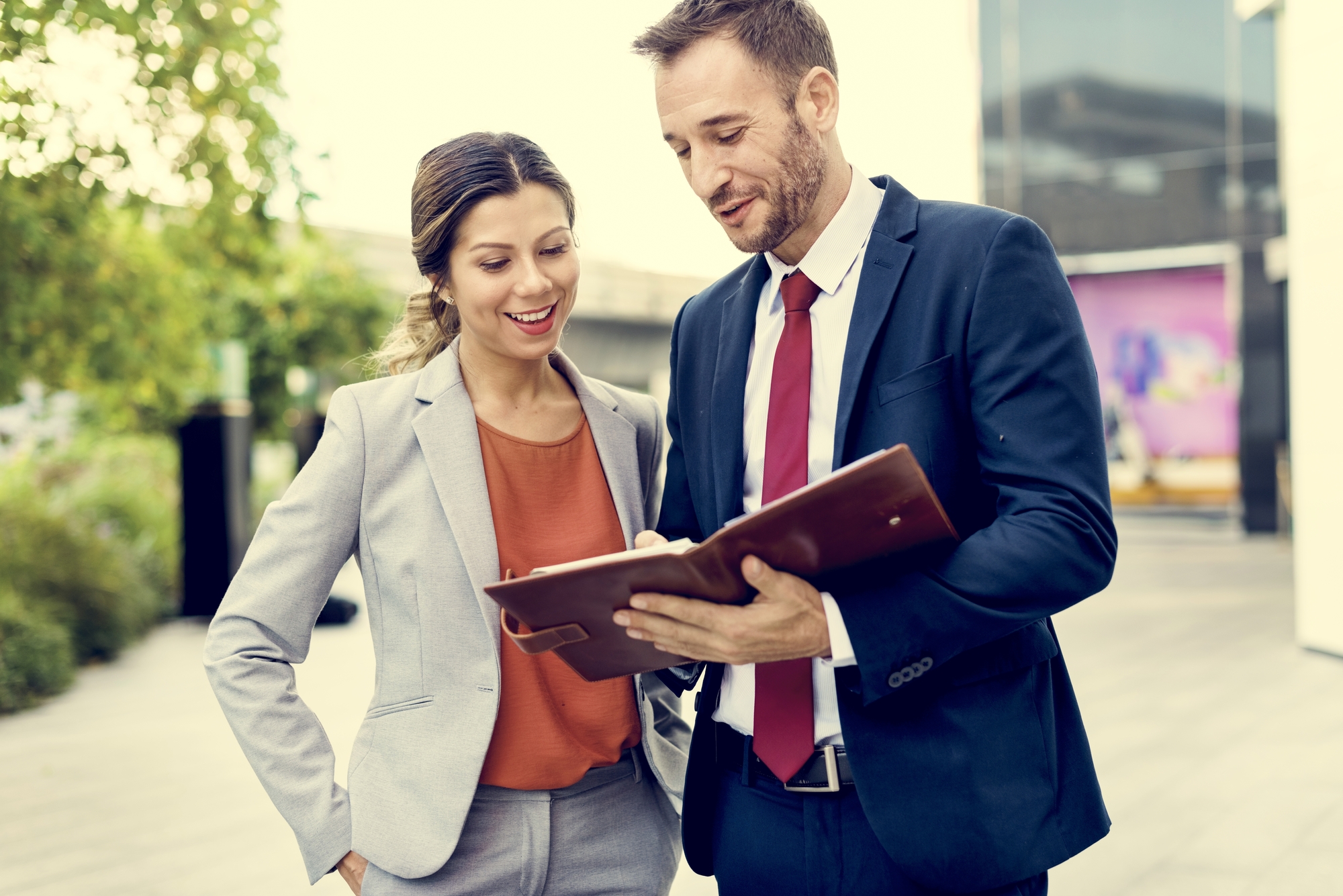 In the United States, the number of franchise brands recognized by the International Franchise Association now surpasses 3,000. With an increasing number of franchises entering the market every year, it can be tough to fully evaluate and compare all of the opportunities available to you—not to mention the culture, earnings potential, and nuances of each. Because of the time involved, many investors are turning to franchise brokers to help them narrow the field and help them make the right decision.
What Is A Franchise Broker?
A franchise broker helps match prospective investors with the right franchise opportunities. While it's a broker's job to get to know you and look out for your best interests, it's important to understand that a franchise broker doesn't represent you—he or she represents a portfolio of franchises.
Their job is to educate you, as a prospective franchisee on the types of franchises that are available, assess whether or not you may be a good fit for a brand, and then ultimately "pre-qualify you" and refer you to a specific franchise.
Similar to a real estate broker who represents a seller and gets paid when a house is sold, a franchise broker is an agent, who represents a book of clients in a franchise investment transaction.  "Most franchise brokers only get paid if you invest in a franchise they represent", said Eric Stites, CEO and managing director of Franchise Business Review. Because of this, brokers are likely to recommend the brands in their portfolio.
What You Need to Know About Broker Commissions
Franchise brands rely on brokers to find qualified candidates to help them grow their businesses and extend into new markets. Increased competition among franchisors — all looking to attract the right candidates to increase their reach and profitability — has resulted in high broker commissions. "The field has exploded," said Stites. "A decade ago, you could get into a Subway or one of the more popular franchises with a $10,000 to $15,000 initial franchise fee. More recently, a lot of franchise companies have increased the fees because they are working with brokers and have to pay them more to stay competitive."
Commissions paid to franchise brokers vary, but typically are paid out as a percentage of the initial franchise fee—sometimes up to 50% of an initial franchise fee that could range between $30,000 and $50,000. In other cases, franchise brokers are paid a flat rate.
Many franchisors use brokers to sell multi-unit agreements of up to three to five units, which can result in even higher commissions, because there are fees (and therefore commission) associated with each unit.
Mid-level and emerging brands also rely on brokers to generate much-needed leads. "You should be particularly aware of working with a franchise broker representing a brand that's looking to establish a greater market share quickly," explained Stites. "I've seen companies add 50 to 100 locations in a year using brokers. Many times, they get ahead of themselves because they haven't worked out all of the kinks in their system and that can really implode on them if they are not turning around and investing heavily in operations to help with that growth."
How a Broker Can Help Match You With the Right Franchise
There are many ways in which brokers can help you find the best franchise investment that meets your personality type, expected investment level, and sector of interest. Some use personality profiles while others conduct in-depth phone calls with you.  "A franchise broker who understands your goals is more apt to match you with the best opportunities," said Stites. "Good franchise brokers should also help you wade through the waters of 'Franchise 101 and be willing to guide you through what can be an intense research process."
This could include walking you through the Franchise Disclosure Document (FDD), a document every franchise uses to disclose 23 key pieces of information to its franchisee candidates, including starting costs, the brand's financial health, and what you can expect to receive as a franchise owner.
It also would include a thorough review of the Franchise Agreement (FA), which outlines the terms and conditions you would adhere to as a franchisee, as well as the obligations of both the franchisee and franchisor.
"There are so many opportunities out there and FDDs are huge, detailed documents. It would be impossible to know the ins and outs of all of the FDDS and FAs for hundreds of different companies. A good broker will know the basics of the FDD and be able to point out the differences between companies, what to look for, and important pieces to look at," he said.
How to Find a Franchise Broker
"When it comes to franchise brokers, like individuals, there are good ones and bad ones. You really have to interview a couple of different brokers and get a sense of how they work and what services they provide," Stites said. "Most importantly, ask anyone you plan on working with for references."
A good place to research franchise brokers is through visiting the International Franchise Association (IFA) website, which includes a franchise broker directory.  Another great resource is the International Franchise Professionals Group (IFPG), a membership-based organization with more than 1,200-plus franchisors, franchise consultants and vendor members..
Larger broker networks, like FranNet and FranChoice, meanwhile, represent hundreds of franchise companies which can be an advantage if you want to widen your search and ensure that brokers aren't leading you to particular opportunities because they hope to collect higher commissions. Larger broker networks generally pay their brokers fixed fees, so their agents aren't influenced by differences in commission.
Pros and Cons of Using a Franchise Broker
Pros
Franchise brokers can introduce you to brands and sectors you may not have considered.
Franchise brokers can help speed up the franchise research process.
A franchise broker can quickly let you know what territories are available for any given franchise and save you a lot of time before you become too invested in one or two brands.
Cons
Franchise brokers are paid on commission and typically represent a portfolio of brands.
Some franchise brokers will only point you to emerging brands that may not yet have proven business models.
Franchise brokers may push multi-unit sales in order to increase their commissions.
Alternatives to Using a Franchise Broker
With any business decision, you need to carefully conduct your own research, no matter what value a franchise broker may bring to your search process. In addition, or in place of a franchise broker, you should consider:
Third-Party Research
Franchise Business Review (FBR) is a third-party market research company with a goal of helping potential candidates understand brands from the franchisees' point of view. FBR does not get paid if candidates sign with any franchise."We don't survey just a handful of franchises, we survey the entire system. If you are looking at one of our more popular, low-cost lists, it could open your eyes to companies you've never heard of," said Stites.
Current Franchisees
It's important to talk to as many franchisees as you can before you invest. You can find franchisee contact information in the FDD. FBR lists are also a great source of information. As Stites recommends, "Our top lists, reviews and company ratings, help give you an overall picture. If a franchise has a good rating, I'd urge candidates to go out and talk to franchisees new in the business and those who've been in business for a while to get different perspectives.
A Franchise Lawyer
You should not embark on a franchise investment without a franchise lawyer. Not only will they offer legal advice, but they can offer guidance as you compare your options.
A franchise broker may help you speed up the research process and could provide helpful guidance. Just be sure to understand their commission structure and how they are incentivized. Ultimately, a franchise broker is optional but it is critical that you hire a franchise lawyer, consult third-party research, and speak with current and past franchisees.