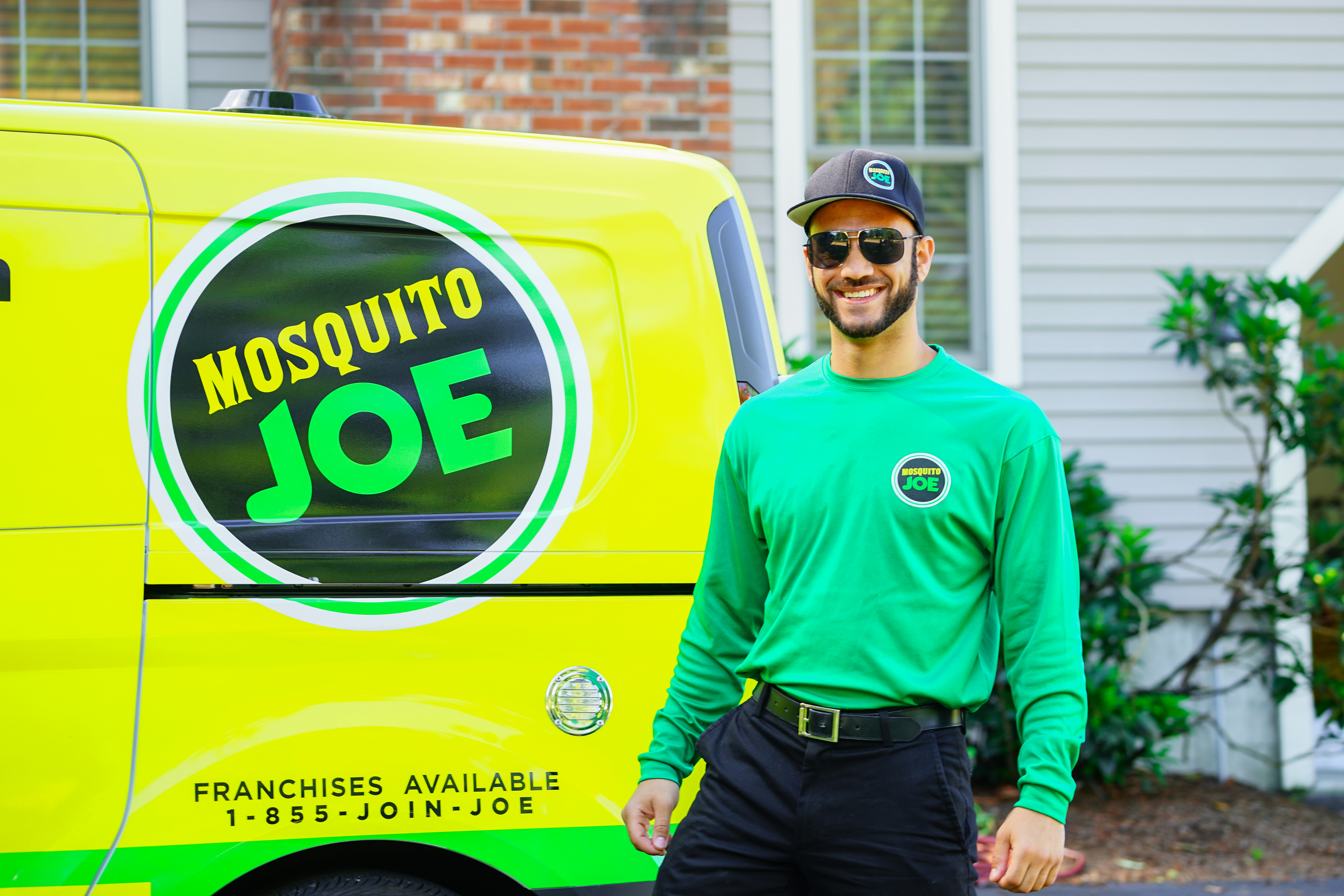 What if you could own your own business, take the winter months off, and be able to work towards achieving your income goals? It may sound too good to be true, but for some seasonal business owners; this is a reality. From lawn care, to tax preparation, to pest control, seasonal business opportunities are abundant.
Of course, starting a business is no small endeavor and that's why many people opt to invest in a franchise rather than starting their own business from scratch. Not only do many franchise opportunities offer an accelerated path to profitability, there are some that don't require any previous experience to get started.
Benefits and Challenges of Buying a Seasonal Franchise
Benefits
Quality of Life
Lou Schager is the president of Mosquito Joe, a national pest control franchise based in Virginia Beach, VA. "One of the most attractive benefits of owning a Mosquito Joe franchise is the quality of life," Schager explained. "We have one franchise owner who goes on a month-long trip every year during the off-season." While travel is certainly an appealing option, Mosquito Joe franchise owners can choose how they spend their months off, whether that's working a second seasonal job, volunteering, planning for the upcoming season, or simply enjoying the time with family and relaxing.
Time to Refuel and Recalibrate
Working eight months out of the year leaves plenty of time to refuel, refocus and recalibrate for the coming season. "With a seasonal franchise, owners really have time to do a healthy budgetary, operational and marketing review," said Schager. "It's nice to pause and refocus. We have our annual Convention in Mexico in January each year, and it gives us a chance to collaborate and recharge for the upcoming season."
Providing a Tangible Service
Many seasonal franchises offer tangible services for clients. As Schager explained, "We provide a service that really affects people's lives. Our service can immediately increase a customer's quality of life and provide an additional layer of protection for families. Providing this service is extremely rewarding for franchisees." As vector-borne illnesses have increased in recent years, Mosquito Joe franchisees provide not just comfort, but peace of mind as well.
Challenges
Finding and Retaining Labor
While it is common for many businesses to struggle with finding and retaining talent, the challenge is magnified for seasonal businesses. "It can be hard to find skilled individuals and then keep them on from season to season, especially early on when you're first starting out," said Schager. "That's why we try to create a great culture and build strong relationships so that talented employees will want to keep coming back."
Unpredictable Climate Implications
Not all seasonal businesses are affected by climate, but many are. Lawn care, pest control or snow removal businesses, for instance, are impacted not only by seasonality but by climate fluctuations as well. At Mosquito Joe, a warm winter will likely mean a longer and busier mosquito season, which can be great for business but can also pose staffing and resource challenges.
What to Ask Before Buying a Seasonal Franchise
If you like the sound of seasonal franchise ownership, ask yourself the following questions before you dive in:
Are you passionate about the industry or service you are considering?
Owning and operating your own business is a lot of work. In order to be successful, you have to love what you do, even on the hard days. As Mosquito Joe franchise owner, Paul VanWagner said, "The first season in 2015, my son, John, and I ran the business with one part-time office staff and four techs. It was a real challenge, as the business did much better than expected. I wanted to pull my hair out by September that first season. But it was a great way to learn the entire business and I would not change a thing now."
Do you enjoy working with people?
Many seasonal franchises require frequent communication with clients. As Schager explained, "At Mosquito Joe, we have a recurring business model where we see our customers every three weeks. Our franchise owners really enjoy connecting with their communities; it's very empowering."
Do you know how much it will cost you to buy your first franchise?
Franchise costs can vary wildly depending on the brand you are interested in. At Mosquito Joe, for instance, the initial franchise investment is between $95,600 and $140,000. Some service franchises can be bought for as little as $30k while others run as high as $500k. Beyond the franchise fee, there are also cash requirements, royalties and marketing/operational fees to consider.
Do you know how much support you will need?
One of the major benefits of buying into a franchise is the support and training you receive. But not all franchises offer the same level of support. Make sure you talk to current franchisees and do your homework on how much training and support you will be offered at launch and throughout the life of your agreement.
Who Should Buy a Seasonal Franchise?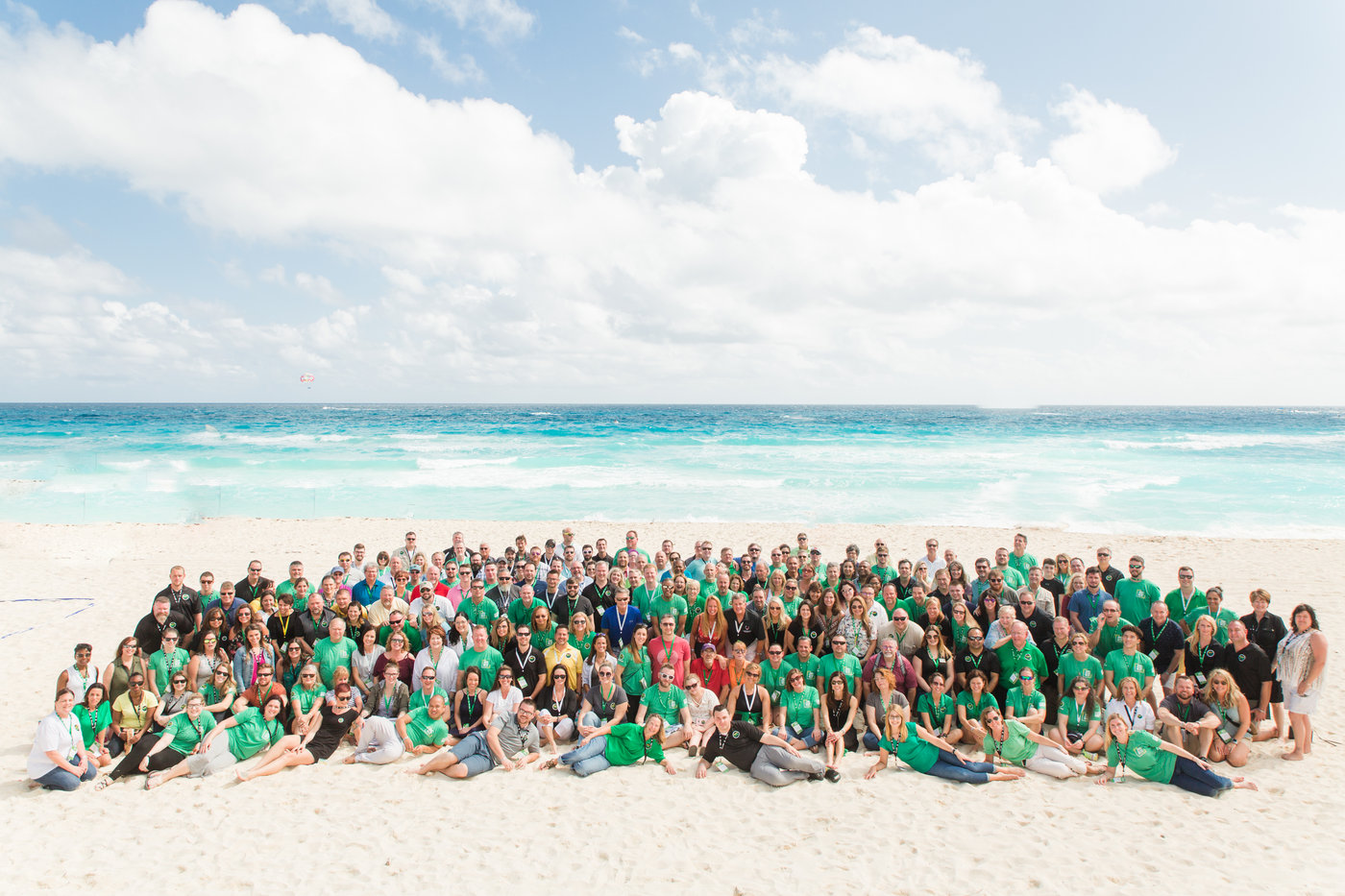 Mosquito Joe Group Convention in Cancun, Mexico
Seasonal franchise owners don't fit a particular mold, in fact, they span the gamut of young to old, and have worked as bankers, pilots, lawyers and everything in between. "Many people are attracted to this business model and the concept of working really hard and then having some time off to spend with family or to travel," said Schager.
Kurt Goodwin, for instance, was a pilot for Under Armour and his wife Melissa Goodwin was an event planner for the government before starting their Mosquito Joe franchises in Baltimore and Annapolis, MD.
Lee Woodham was a financial manager in the healthcare industry. When his Mosquito Joe franchise grew to the point where he could fully replace his income, he left healthcare to manage his franchise full time. Similarly, when Kris Bernard bought her Mosquito Joe franchise, she had no idea it would take off so fast. A dental hygienist at the time, she ended up leaving her job so that she could focus on her fast-growing business.
At Mosquito Joe, many franchisees are in the twilight of their corporate careers and are looking to start something of their own. Many are also drawn to the idea of having a business to hand down to their children or grandchildren. But it's not just corporate refugees that make great franchise owners, so do U.S. veterans, who are very attuned to process and do well with the structure of a franchise system.
While Schager says that many of their franchise owners are over 40-years-old and looking for a second career, he says they have been attracting more younger owners in recent years. "Anyone who is passionate, hungry and driven can be successful with this business," remarked Schager.
Interested in owning your own seasonal franchise? You can learn more about the Mosquito Joe franchise opportunity here.
Mosquito Joe Franchising, LLC | 2829 Guardian Lane, Suite 100 | Virginia Beach, VA 23452. This information is not intended as an offer to sell a franchise or the solicitation of an offer to buy a franchise. It is for informational purposes only. Currently, the following states regulate the offer and sale of franchises: CA, HI, IL, IN, MD, MI, MN, NY, ND, OR, RI, SD, VA, WA, and WI. If you are a resident of or want to locate a franchise in one of these states, we will not offer you a franchise unless and until we have complied with applicable pre-sale registration and disclosure requirements in your state. The filing of an application for registration of an offering prospectus or the acceptance and filing thereof by the NY Department of Law as required by NY law does not constitute approval of the offering or the sale of such franchise by the NY Department of Law or the Attorney General of NY. MN Registration #F-7090