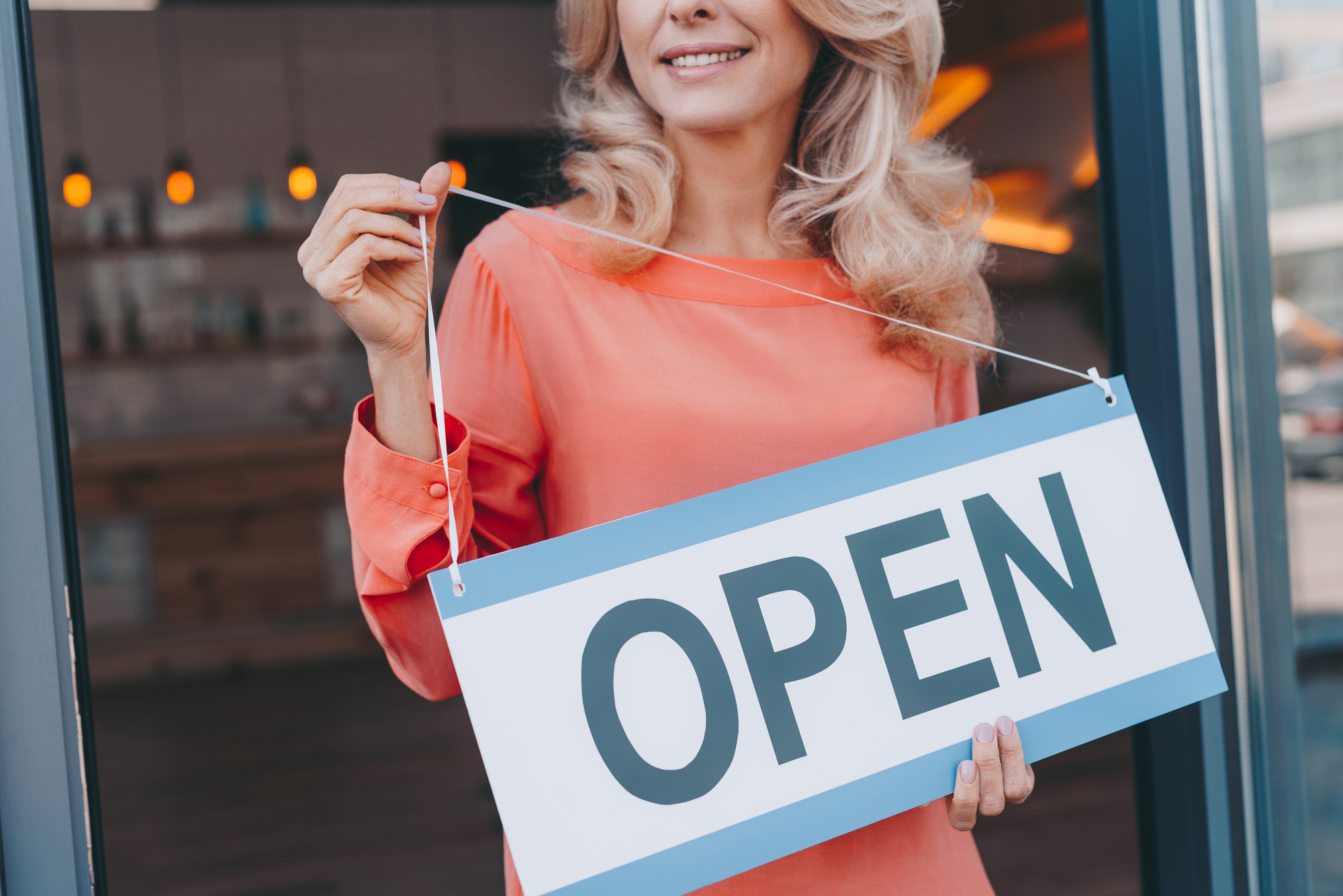 U.S. small business workers want to be their own boss. They are generally dissatisfied with Corporate America and yearn to fulfill their personal passions. Those were cited as the top three reasons for entering small business ownership, according to a recent survey sponsored by Guidant Financial and the Small Business Trends Alliance (SBTA).
Whether you fall into the first bucket or all three, there's much to consider.
While nearly three-quarters of small business owners surveyed said they were satisfied with their decision to take the leap into small business ownership, it's important to consider several factors before you decide to make the move. You should understand your true motivation for entrepreneurship and evaluate whether you have the grit and determination to navigate the peaks and valleys that come with small business ownership.
Top Reasons to Consider Striking Out on Your Own
Perhaps it's time to turn your side hustle into a full-time venture. Maybe you're finally ready to take over a family business. Or, you might not yet know what business you wish to enter but are considering investing in a franchise you enjoy. Whatever your motivation, here are five good reasons for opening a small business.
You see the opportunity in a marketplace. If you know that customers are already demanding a product or service, and you know how to deliver it to them better, the demand may signal a solid business opportunity.
You have the time (and patience) to invest. Small businesses take time to be successful. In fact, most small businesses aren't profitable until their third year on average. If you can work your day job as you grow your business, or have a spouse bringing in a steady income, you can test your business idea while you minimize your financial risk.
You enjoy new challenges. Business ownership isn't for those who have a hard time weathering storms. As a new business owner you'll oversee operations, marketing, human resources, and finances — perhaps by yourself for the first few months. If you're ready to roll up your sleeves, learn new skills and embrace uncertainty, then consider taking the plunge. Otherwise, it's probably best to try something else.
You have proven industry experience. If you've already worked in a particular industry, you probably understand the competition, pricing and the uniqueness your product brings to the market. Furthermore, your experience and connections will allow you to ramp up much more quickly.
You have available financial resources. Small business financing can be challenging. Having cash on hand can help, and more than 39 percent of new owners used it to fund their businesses, according to those surveyed. Other popular financing resources include tapping into 401K funds, borrowing from family and friends, Small Business Administration loans, and lines of credit.
Bad Reasons to Start a Business
It's easy to fantasize how great it would be to call your own shots — particularly if you're unhappy in your current job. Likewise, starting a business because you hope to cash in more quickly or make someone else happy aren't solid reasons to ditch your 9 to 5 job, either. Here are five bad reasons for starting a business:
It's more appealing than your current job. When you aren't happy with your boss or salary, it's tempting to look for any way out. Truth is, owning your own business takes energy, dedication, and an investment of time and money. Instead of opening your own business, consider whether you simply need to change companies or jobs.
You want to answer to yourself. If you don't like taking direction from your boss, how would you feel about receiving feedback from employees, customers, suppliers and investors? As a business owner, you need to be prepared to answer to a variety of people.
You see a way to get rich quickly. It can be discouraging to wait for pay raises, but it can be even more discouraging to wait for a paycheck. Do you have the patience and liquidity to go weeks without making a profit?
You want to work fewer hours. Your dream of unlimited vacations will be cut short when you quickly realize that your customers and employees rely on you to keep the business running — particularly in its early stages. Ultimately, it's up to you to make sure things are running smoothly.
You received an invitation from friends and/or family. It may be difficult for you to buy into someone else's idea or way of doing business. While some opportunities might make excellent financial sense, you should consider your own goals and whether it makes sense to mix personal relationships with business.
Not all Small Businesses are Created Equal
Once you've determined that you want to start your own business for the right reasons, you have some options when it comes to the type of enterprise you want to own.
First, you can choose what sector you want to enter, and whether you prefer to offer a product or a service. Then, you have other factors to consider. Do you prefer to run your business from home, or do you need to lease or purchase space?
Also, you can choose to start your own business from scratch or consider investing in a franchise. By investing in a franchise, you buy into an existing brand and business model that comes with a proven track record. You'll also get access to a training program, vendors, and corporate support. And, you'll benefit from being part of a network of franchisees doing the same job in different locations.
Whichever business model you choose, you should expect to invest significant time and money. Your initial startup costs can vary from a few thousand dollars to a few million dollars, depending on the type of business.
If you are a tenacious person with a strong vision and a desire to delight customers, small business ownership might be right for you and what better way to get going than exploring buying a franchise.
A great place to start your Pathway to Franchise Ownership is Franchise Business Review's annual Top 200 Franchises rankings, which highlights the best franchise opportunities based on owner satisfaction here.