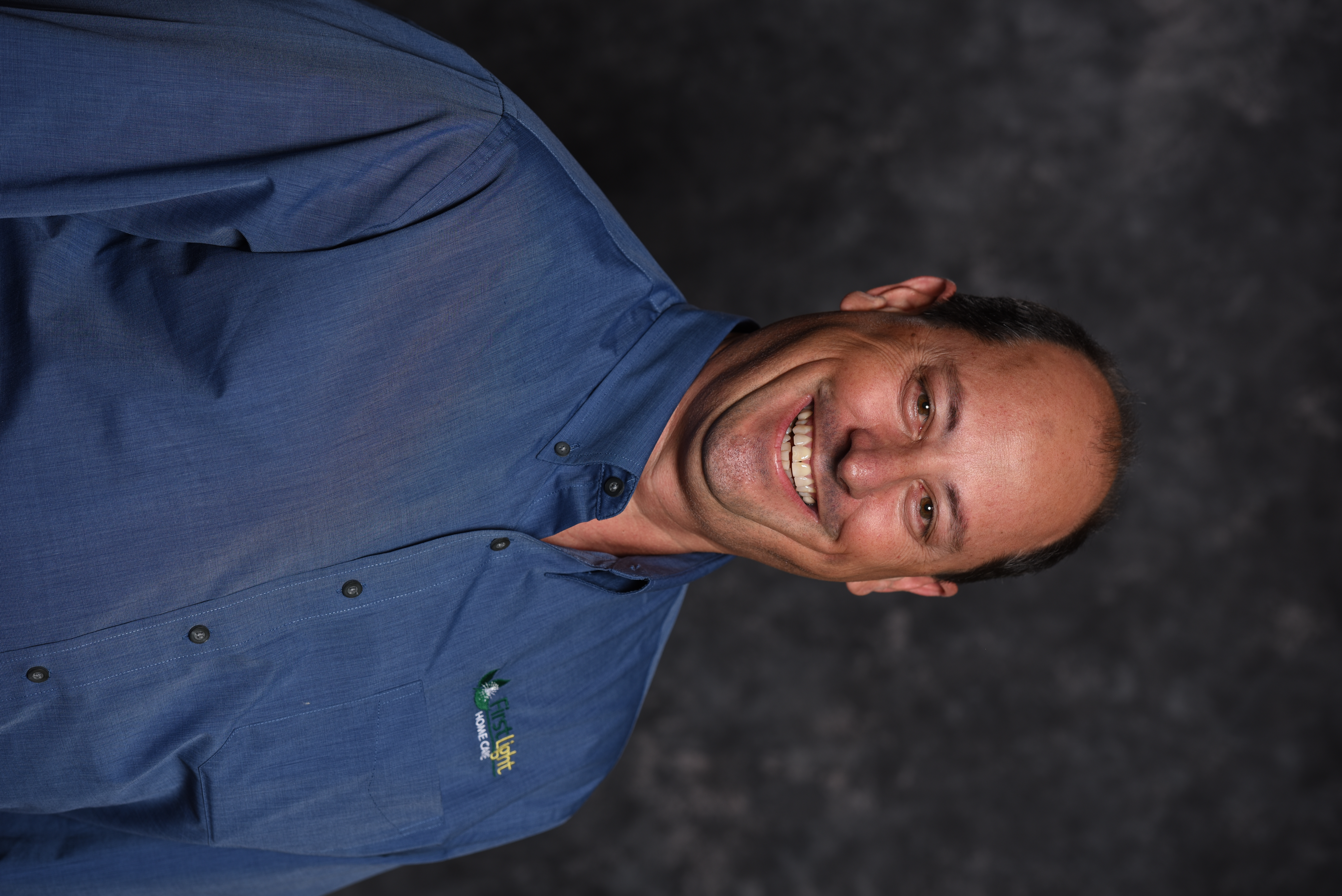 Steve Rattner says he chose to buy a FirstLight Home Care franchise because of their focus on culture and support. Today, he says the best thing about owning his business is seeing the difference his staff has made in the community.
1. What was it about the franchise model and or leadership that led you to purchase it?
What compelled me to partner with FirstLight was the extensive experience and success that [co-founder and CEO] Jeff Bevis and his leadership team had in the space. After meeting with several leading brands, FirstLight was the only brand that asked me why I wanted to be in this business—the others just wanted to talk about growth and financial opportunities. FirstLight was highly interested in whether or not I was a good fit for the culture they were trying to create, which was very important to me.
From the very beginning, FirstLight has provided top-notch branding and marketing materials, a wonderful website and all of the policies and procedures to get my business started quickly and with significant impact. Additionally, the support leadership provides is exceptional, especially in the beginning when it's needed the most. FirstLight is a rapidly growing brand in an industry that continues to explode with growth. I'm excited to be a part of that.
I expect FirstLight to remain competitive in the future by remaining focused on delivering high-quality service, offering new services that create value, and by leveraging the growing number of locations, owners and employees to help drive down operating costs.
2. What things do you like most about your job?
The best part of being a FirstLight franchisee is the difference my staff has made in the community over the years. I commend their continued efforts to improve the quality of life and provide peace of mind for our clients and their loved ones. Recognizing and appreciating our amazing employees who make this all happen is extremely rewarding.
If you'd like to learn more about FirstLight Home Care franchise opportunities visit https://www.firstlightfranchise.com/.