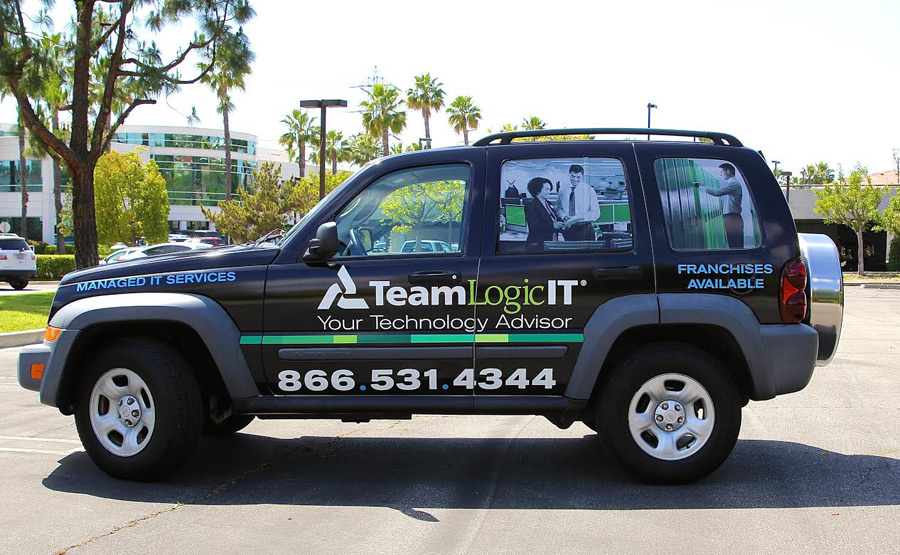 Anything from internet downtime to a major security breach can cripple business operations, costing companies time and money. As the demand for technology grows and becomes more complex, companies of all sizes are increasingly seeking IT managed services providers (MSPs) to help them solve their most complicated digital challenges. The TeamLogic IT franchise business model is focused on customer service and long-term customer relationships.
"Before, if a system went down for a day or two, it was an inconvenience. Today, if a system is down a minute or two, business is stymied," said Chuck Lennon, executive vice president of TeamLogic IT, a leading MSP franchise with more than 235 locations nationwide. "The answer to that problem is having a managed services IT solution."
According to a recent Forrester study commissioned by Dell Technologies, the No. 1 hurdle MSPs help companies overcome is their lack of in-house technology skills or knowledge. Organizations typically pay MSPs a monthly fee for their services and can outsource all or pieces of their infrastructure, including setup, management and maintenance; system security; and cloud management services. Picking the right MSP is just as important for companies as deciding to outsource their technology to one in the first place.
The experts at TeamLogic IT help assess a company's vulnerabilities and compliance requirements and put the policies and infrastructure in place to keep operations running smoothly. The company offers a host of managed services, including IT security, business continuity, cloud services, mobility solutions, unified communications, and consulting and support to businesses of all sizes. Franchisees provide services to companies in their own communities, but can also tap into a national network of experienced engineers who've helped solve a myriad of technology problems. This benefits franchisees and customers alike, especially those who operate in multiple locations throughout the country.
"All of our franchises are U.S.-based and that person knows you and what your business is all about," Lennon said. "We've worked super hard on minimizing turnover at the franchisee level, too. Stability in the workplace is important to clients, so we spend a lot of time not only on client retention, but on employee retention."
Rather than spend time on hold or get transferred to a support desk overseas, TeamLogic IT customers can reach a local person they know if they encounter an emergency or just need a question answered. The brand's unwavering commitment to both its customers and employees has not only set it apart from its competition, but it's also resulted in exponential year-over-year growth. Over the past three years, TeamLogic IT has experienced revenue growth of 104%, according to Lennon, who said the company is looking to add 30 new locations in 2022 to help keep up with the growing demand for IT support and services.
TeamLogic IT Franchise Focuses on People First, Technology Next
TeamLogic IT business owners aren't necessarily computer geeks. While a sizable percentage of the brand's owners have technology backgrounds, many are former managers or entrepreneurs looking to build their own businesses. TeamLogic IT attracts owners who share a passion for technology, their communities and the desire to run their businesses like a CEO. The company and its franchisees embody the message of its tagline: "People First. Tech Next."
"People aren't leaving their current IT provider because that provider doesn't know technology," Lennon said. "They are leaving because of poor communication or poor customer service."
George Sanchez, a TeamLogic IT franchise owner based in Allentown, Pennsylvania, said his business has enjoyed steady year-over-year revenue increases. He said that companies hire his team because his IT experts are accessible, responsive and interested in solving their problems.
"When I hire someone, I hire someone with a customer service orientation first," he said. "They need to have a strong technology background and be able to do the work, but if they don't have the right customer service skills, they're not a good fit."
One of the biggest challenges managers at small- and medium-size businesses face today is finding the right strategic IT expertise. Not only is finding an expert difficult, but it's also expensive.
"That's why they're outsourcing to someone like us. Oftentimes, they don't only need IT support, they need a much higher level of guidance than what a lower-level IT person is going to be able to bring to them," Lennon said. "We can often do it for half of what the salary would have been if a company had hired someone full time in that role."
TeamLogic IT Franchise Builds Strong Networks
Andy Hackett and his father own six TeamLogic IT locations in Greater Boston. Hackett used to be in corporate digital marketing sales but wanted to shift into a role that would allow him to build long-lasting customer relationships. Fifteen years after opening his first TeamLogic IT location, Hackett said he's retained customers he's helped for more than a decade.
"People buy from people and the solutions follow," he said. "If you create a relationship and understand a company's business challenges and IT needs, the technology will follow."
Part of the reason companies stick with TeamLogic IT has to do with its company culture, which cascades down to local business owners from the corporate office. Throughout the franchise system, there is an emphasis on employee retention—which correlates directly with customer retention.
"Across the brand, franchisees rely on extremely talented engineers who are compassionate and develop a relationship with our customers," Hackett said, adding that his customers know his 22 engineers by name and often send them holiday cards.
"Our competition doesn't have this tight of a relationship with their client base," he said. "Engineers are tough to hire, and we put extreme emphasis on retaining them. Our retention is about 95% year over year." TeamLogic IT of Northeastern Massachusetts was the 19th TeamLogic IT franchise to join the system. While technology has changed dramatically over the years, Hackett said he's pleased that his team continues to make a difference in the lives of their customers by putting people first.
"I can tell you that 3,000 employees we support were forced to move home (during the pandemic), and we had to make that work in a two-week period," Hackett said. "Our team came together, worked more hours than they normally do, and that resulted in dozens of people thanking us and letting us know how much they truly appreciated us."
Are You Ready to Become a TeamLogic IT Franchise Owner?
If you have a passion for technology and solving customer problems, TeamLogic IT might be the right fit for you. While you don't need to be a technology expert to succeed, you must be willing to interact well with other business owners and network in your community to support the brand in your market. First and foremost, you must have a true servant leadership attitude, Lennon said.
You also need the financial and leadership acumen to manage your business. As someone who employs highly skilled technicians, you need to be able to motivate your team and follow your mission.
Named one of The 100 Best Recession-Proof Businesses to Start in 2021 by Franchise Business Review, TeamLogic IT is attractive to many owners because it follows a business model that focuses on monthly recurring revenue. According to Item 19 of its 2021 FDD, the 108 locations that were included in the financial performance representation reported an average gross sale of more than $642,000 in 2019. Net owners' compensation for the same group (which is the gross margin minus expenses) was $110,000.
To get new owners up to speed, the brand offers up to six days of in-person training at its headquarters in Mission Viejo, California, focusing on sales and marketing, technology training, employee management and business management. In addition, new owners receive a combined 34 hours of pre- and post-opening training online. As a franchise owner, you receive ongoing support from the local office, including marketing and business development to help build your local brand and develop business.
You will need to meet certain financial qualifications to own and operate a TeamLogic IT location. They include:
Initial investment: $112,267 to $152,300
Franchise fee: $40,000 to $45,000 (veterans receive $5,000 discount)
Net worth requirement: $300,000
Liquid cash requirement: $50,000
You will also be expected to spend a minimum of $2,000 monthly for local marketing and pay a 7% royalty on gross sales after being in operation for one year.
Is owning a TeamLogicIT franchise in your future? Learn more about TeamLogic IT here.