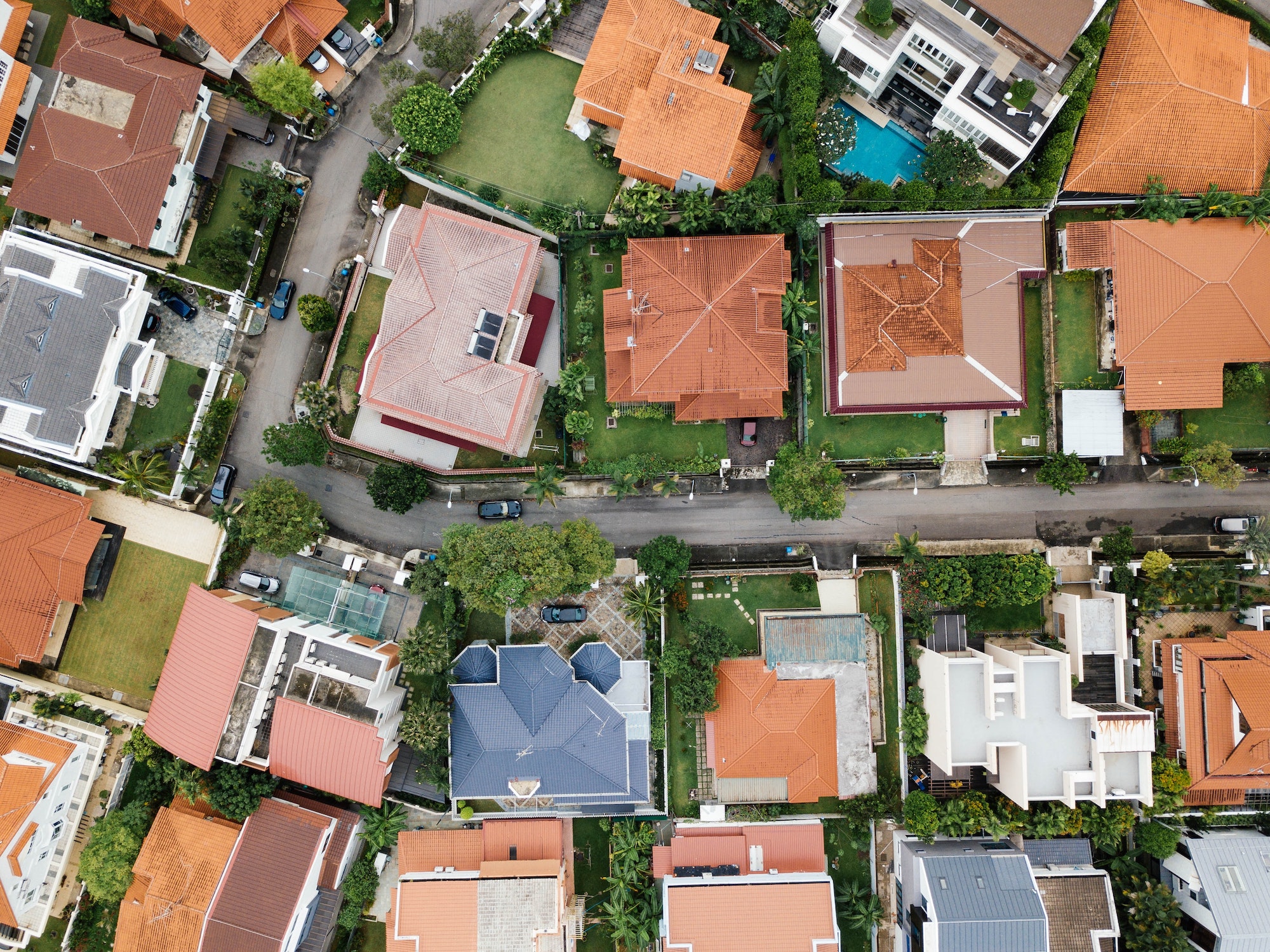 Sponsored Content Provided by HomeVestors of America
If you are a real estate investor looking to flip a house or complete a rehab for rental purposes, chances are you are competing with hundreds of other entrepreneurs in your area hoping to do the same. Finding profitable properties can therefore pose a challenge. The Multiple Listing Service (MLS), bank properties, and other listings aren't only open to you, but to anyone else searching for them.
Another roadblock you may face is getting the money you need to purchase a property when a good opportunity arises. At the same time, you might have trouble selling other houses in your portfolio to free up the cashflow you need to jump on a great new investment opportunity.
To overcome these two key hurdles, HomeVestors connects real estate investors to "hidden" inventory and provides access to additional capital and financing. The HomeVestors franchise, founded in Dallas in 1996, specializes in buying and selling distressed properties, helping anxious homeowners sell their houses "as-is" much faster. The strong, national brand enjoys serious buying power, having purchased more than 110,000 houses among its more than 1,100 franchises across the United States.
"There are two ways you can buy a house. You can either find the house yourself through contacting the owner, going on the MLS, going to a bank auction, or going to a trustee sale. The other way to buy a house: the seller of that house finds you," said Mark McKeller, development agent for HomeVestors and 20-year veteran of the company, with franchises in Texas, California, and Florida.
Pictured Above: HomeVestors Development Agent Mark McKeller
Leading You to Profitable Properties
When sellers find you before they list with a real estate agent or go to auction, you remove other investors from the equation. That's where HomeVestors provides the competitive advantage of driving thousands of homeowner-based leads to franchisees across the country. And while anyone can create a website or buy a mailing list in the hopes of attracting off-market deals, most can't compete on a national scale.
"We have buying power. My direct mail costs are cheaper, and we can afford to buy mass media advertising. Most independent investors could never afford to advertise at the level on the internet or TV commercials like we do," McKeller said.
HomeVestors independently owned and operated franchisees® spend approximately $75 million nationally to get interested homeowners to pick up the phone and call. When sellers call the HomeVestors 1-800 number they see online, in commercials, billboards, and direct mail pieces, these leads are automatically shared with franchisees located in the geographical area from which the call originated. Franchisees in a market pay into an advertising fund, and the leads generated are shared based on the amounts they invest, on a rotating basis.
"Franchisees in a market get together each month and decide what they are going to spend as a group. The more you choose to spend, the more leads you get out of the lot," McKeller said. "AdVestors, HomeVestors® third party advertising agency, then spends that pool on advertising on behalf of the franchisees in that market. Calls rotate around based on how much budget each has in the pool, so that they all enjoy the same competitive advantage."
Jim Williams, a development agent with HomeVestors and owner of J & K Property Investors, LLC out of Greensboro, North Carolina, said that steady qualified lead flow is key to becoming a successful real estate investor.
"Before I started with HomeVestors in 2013, I was getting very few direct calls from the sellers. The very first 90 days (as a HomeVestors franchisee), I had to hire a coordinator to manage the lead flow and make appointments due to the volume of leads I was getting," he said. "It was the first time in the business where I felt good when I didn't make a deal work. I had been so starved for enough leads. Now I had enough leads to say, 'I'm good with not buying that house.' It was all about the strong national brand."
If you want to learn more about HomeVestors®' home-buying method, you can read the Guide to Professional Home Buying – Business Plan and ROI Advice. And to learn more about other investors who have found success with the HomeVestors® franchise model, you can check out their stories here.
Because so many real estate investors are starved for leads, they often pursue properties that don't make good financial sense, McKeller said. The qualified leads HomeVestors provides its franchisees are from homeowners ready to sell. And because the brand has tracked the leads it has received during the past 20 years, it is able to advise franchisees on how they should manage their book of leads.
"We know how many appointments you should expect to make, how many offers you should make, and how many should go into your follow up queue and when you should follow up with them," McKeller said.
Williams agrees that when investors experience a low lead flow, they become tempted to convert every lead into a deal, which is not healthy for one's bottom line.
"You try creative ways to do deals when you really should pass. Some may have too thin of margins, or make you feel like staying with the seller when you should instead pay cash and let them go on their way," he said. "It's like a marriage: some work and some don't, but when you are legally tied up with the seller, it's forever until (you're) paid, and you've given away your personal leverage in the deal!"
Because HomeVestors also has years of experience tracking its advertising spending, the company understands the volume and mix of direct mail and commercial advertising it can buy before a market is saturated. That way, franchisees are able to spend their marketing dollars wisely, without contributing more money to advertising in markets that are already saturated.
"We know that number in every market, and if we get anywhere close, we stop adding new franchises (in that market)," McKeller said.
Perfecting Your Portfolio
HomeVestors specializes in buying distressed homes, and true to the brand's tagline, "We Buy Ugly Houses®," some are in need of extensive repair. Some HomeVestors® franchisees need to spend significant amounts of time and money to fix houses to sell or rent, but others choose to sell them as-is, depending on their budgets, markets, or personal interests. Cash flow problems can quickly mount when real estate investors find themselves knee-deep in renovations without the ability to fix additional houses in their portfolios. Or, they may have too many properties held up in closing, offering them little wiggle room to add property to their inventory. HomeVestors offers both the expertise and the network to help franchisees out when they face these common obstacles.
"Inventory management is one of the hardest things for real estate investors. You have no ability to effectively control the volume of leads you are getting. You always find too many properties when you don't need them," he said. "HomeVestors has a much better system for managing inventory."
Thanks to its large franchisee network, many franchisees are able to buy and sell properties from one another wholesale when they want to. This allows investors to quickly move inventory that they need to eliminate from their portfolio and offer properties to other investors looking to capitalize on a rehabilitation.
"We buy and sell between each other all the time, whether we need property for our own inventory, or we have too much and need to unload," Williams said. "We can reach out to others in our system to buy or sell."
Connecting You to Capital
Most real estate investors depend on bank loans to buy houses and fix them up. As a HomeVestors franchisee, you can access cash for qualifying purchases and rehab costs on properties that meet certain criteria.
"This removes limitations to the number of projects an investor can work on at any time and helps them better juggle cash flow," McKeller said. "We have an easy-to-use iPad app, ValueCheckTM, that allows you to input answers to questions about a property while you are onsite. The proprietary software shows you whether a property is qualified and reduces the risk to the franchisee—as any property that doesn't meet the criteria is not eligible for funding – and in the process, alerts the franchise owner not to make that purchase."
Franchisees learn how to use ValueCheck at their week-long initial training in Dallas. The app allows evaluators to point and click at all aspects of a house—from foundation to flooring, and roofs to rooms. Each area that needs to be renovated gets inputted into the program, which finally calculates the total cost of renovation. Comparisons are also uploaded, helping franchisees get a sense of the value of similar homes in the area. The final report not only gives investors the value of the house, it estimates the cost of repairs that need to be done and gives them the price they should offer the seller in order to obtain 100% financing for the purchase of the house and the repairs it needs, McKeller said.
If you want to learn more about HomeVestors®' home-buying method, you can read the Guide to Professional Home Buying – Business Plan and ROI Advice. And to learn more about other investors who have found success with the HomeVestors® franchise model, you can check out their stories here.
"Most banks require a down payment. HomeVestors generally does not. Getting 100% of the money you need is a big deal," he said.
Knowing that HomeVestors can provide them the financial assistance they need gives investors the confidence to pursue and make good deals, Williams said.
"Plus, we have the reputation in the lending world that we know our business and we pay our bills. Therefore, we have plenty of lending options available to us franchisees. This allows us to be confident in making offers," he said.
HomeVestors is not only a lender, but also works with other lenders to connect franchisees with favorable financing. Often, HomeVestors® lenders see how favorable the terms are and end up becoming franchisees, McKeller said.
T.J. Coveyou, of Newport Beach, California, is one of those lenders who initially worked with HomeVestors as a lender and then became a franchisee in 2013 in the Denver, Colorado market, where he specializes in flipping homes.
"As a lender, we have developed many products centered around HomeVestors' franchisees; we do this because HomeVestors' deals are more desirable than deals sourced from the market in general," he said. "As a lender who sees thousands of deals, I could see that HomeVestors sourced deals were much better than those from the market; I wanted to be able to take advantage of that opportunity myself."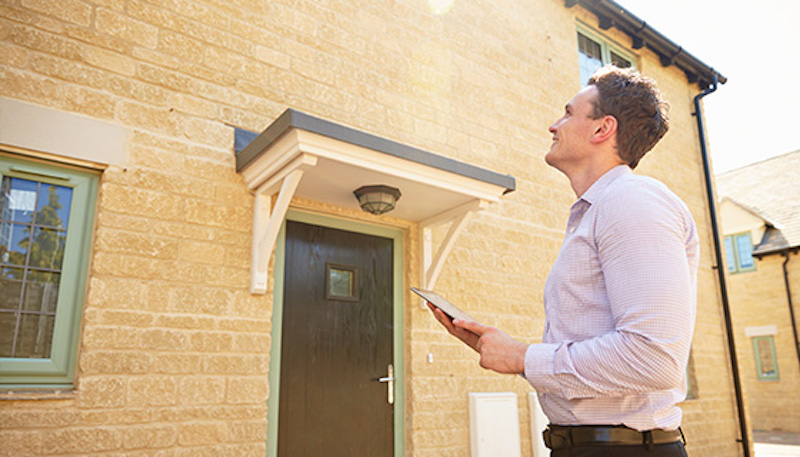 Getting in on The Deal
Although HomeVestors franchisees mostly purchase single family homes, they can also choose to buy any type of property. Potential investors do have to consider the following if they want to own a HomeVestors franchise.
You should be prepared to invest in properties that must be sold quickly or need repair, which can include condos, townhouses, duplexes, multi-tenant buildings, and even some commercial properties.
You should also have reserves available to cover the costs of rehabilitation, taxes, closing costs and insurance while you hold a property.
You can build your independently owned and operated HomeVestors business under the business model that best meets your needs, each including advertising, training, signage, opening costs, repair, and insurance of one to five properties.
HomeVestors currently offers many franchise opportunities across the country, including major markets in California, greater Chicago, the Carolinas, the New York City area, and in several Florida locations. Shortly after franchise approval and signing a HomeVestors of America, Inc. Franchise Agreement, franchisees can buy advertising and then expect to begin receiving calls from sellers within 45 days. In other words, interested franchisees can begin investing quickly, with a low-cost barrier to entry.
If you want to learn more about HomeVestors®' home-buying method, you can read the Guide to Professional Home Buying – Business Plan and ROI Advice. And to learn more about other investors who have found success with the HomeVestors® franchise model, you can check out their stories here.
Each franchise office is independently owned and operated.