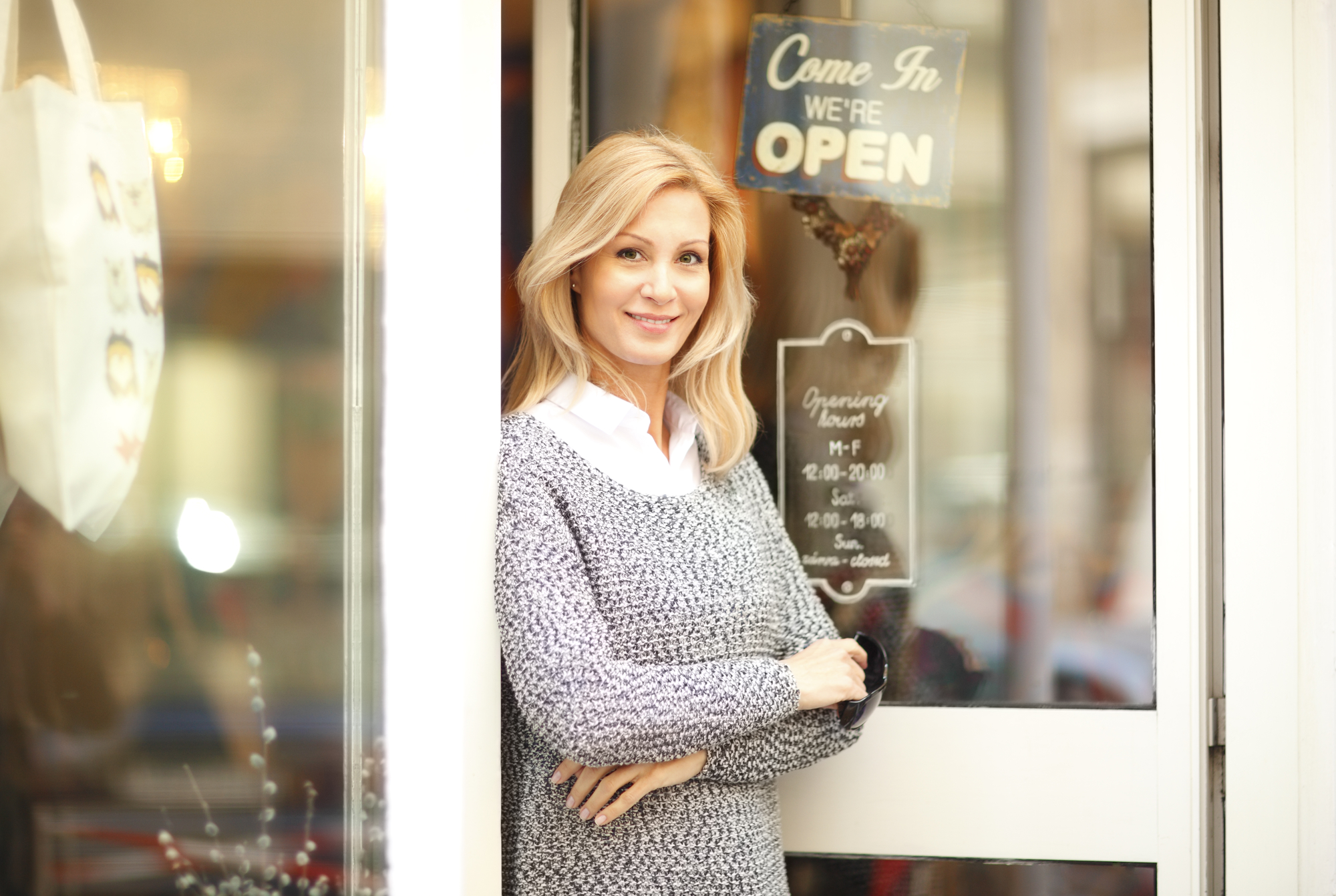 A strong economy, favorable corporate tax breaks, and consumer confidence all contributed to positive franchise growth over the past two years. As of 2018, the franchise industry employed 21 million people and generated $2.3 trillion of economic activity, according to a U.S. government report.
While it may sound appealing to invest in today's franchise-friendly economy, investors do need to need to consider several factors before they take the leap. While franchises have plenty to offer over startups—brand recognition, loyal customer bases, marketing support, and proven processes—they do come with their own set of risks.
It's also important to note that franchises also perform well during recessions. 
"Franchising has historically done well under most economic conditions," said Eric Stites, CEO of Franchise Business Review. "During boom periods, the fear of missing out on a great opportunity fuels strong franchise growth. During a downturn, on the other hand, the fear of job loss and financial security drives many people to take control of their own futures by investing in a franchise business.
If you are looking to invest a franchise, it's important to understand the big picture to avoid any potential investment pitfalls—no matter what the economic forecast might be.
How is a Franchise Different Than a Startup?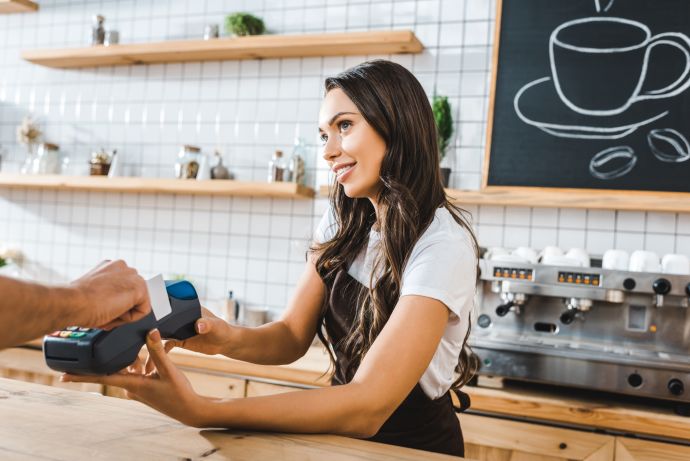 There is an obvious appeal to starting a business by investing in a franchise. While getting a start-up off the group often comes with a lot of unknowns, a franchise comes with a successful model and brand recognition right from the start.
A franchise is a business you invest in, with the hopes of making a good return on your money by offering a product or service your market wants. Although you may own the rights to your own franchise, you will still have a set of rules to follow. Here are some key points to help you better understand how franchising works:
A franchise is a type of business that is operated by an individual(s) known as a franchisee using the trademark, branding and business model of a franchisor.
In this business model, there is a legal and commercial relationship between the owner of the company (the franchisor) and the individual (the franchisee). In other words, the franchisee is licensed to use the franchisor's trade name and operating systems.
In exchange for the rights to use the franchisor's business model — to sell the product or service and be provided with training, support and operational instructions — the franchisee pays a franchisee fee (known as a royalty) to the franchisor. The franchisee must also sign a contract (franchise agreement) agreeing to operate in accordance with the terms specified in the contract.
A franchise essentially acts as an individual branch of the franchise company.which is outlined in the franchise agreement you sign when you purchase the business.
The franchise agreement defines how you can run your business, market it to customers, and what types of funding resources you can tap to develop it. (This is different than a Franchise Disclosure Document.)
While you can "skip the startup phase," there's no question that running a franchise is hard work. And, you will still have to front startup costs, abide by your contract, and follow laws related to safety and personnel issues, for example.
To learn more about the franchise business model, check out Franchise Business Model 101- an Introduction
Is Owning a Franchise a Good Idea?
For some, owning a franchise offers a great way to break into small business ownership. After all, you might know your territory and your customer base well already. Franchises come with plenty of perks: the ability to work for yourself, tried-and-true business models to follow, and guidance from experts who've run the business before you.
But it's not all glory—franchisees should expect to work long hours, wait patiently for several months or sometimes years before they realize a profit, and adhere to specific business requirements set by the home office. Whether or not owning a franchise is a good idea depends on how well you know yourself, how much financial risk you are willing to take, and how dedicated you are to making your business successful.
Hear from franchisees and franchisors on what you can expect during your first year in business. 
Should You Buy a Franchise or Start a Business from Scratch?
Before you decide on any one franchise, you first need to determine if franchise ownership is right for you. Here are some questions to ask:
Do you enjoy following systems laid out by others or do you prefer to pave your own way?
Will your spouse or life partner support your decision to invest your time and money into a franchise?
Are you ready to take on the role of franchise owner, including all the business and personnel tasks that fall under that title?
Are you passionate about the industry that you plan to work in?
Do you understand the full financial and legal obligations you'll take on as a franchisee?  Enthusiastic investors should also consider their financial obligations both in the near- and long-term. Some things to ask:
How much will my initial investment set me back? (This upfront cost includes everything from the franchise fee to the development fees, costs for computer systems, and the like). Some initial investments are a few thousand dollars while others add up to millions.
What types of royalty payments will you be responsible for and how often will you be expected to pay them? (For example, some franchises ask that royalties be paid weekly from gross or net income.)
Are you in the position to obtain financing from your franchisor, local bank, or through another type of loan? Are you willing to invest your own personal or retirement savings to get your business up and running?
See this year's Top 200 Best Franchise opportunities. 
What is the Best Franchise to Buy?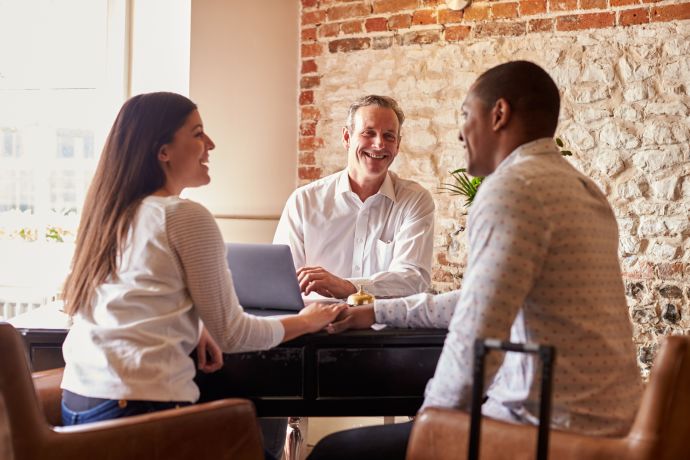 Buying a franchise requires shopping around for the best fit, based on several factors.
Do you want to hire lots of employees to help manage the workload, or do you prefer a smaller franchise that allows you to work at home or on the road?
Are you passionate about providing customers with products or services?
Is there a specific franchise industry or brand that interests you?
Will you need a franchise that offers financing options or location assistance?
Once you've decided that you might want to pursue franchising, it's important to do the research to find the company that best matches your interests, budget, and business expertise. Take the Franchise Selection Quiz to help narrow down the possibilities.
Looking for Ideas? Check out these franchise lists:
Next, you should look at what other franchisees have to say about their own experiences. Franchise Business Review surveys franchisees regularly to create lists that give potential buyers a transparent view into franchisee satisfaction. If you need guidance about what you should be looking for, an FBR franchise consultant can look at factors such as geography, experience, budget, and personality to customize a list of options for you before putting you in touch with a brand directly.
Finally, once you've narrowed down the field, you should compare brands and directly ask both franchisors and franchisees questions that can give you a better idea of what owning a business will be like.
Here are a few questions you might consider asking.
10 Questions to Ask the Franchise Brand Before You Buy
7 Questions to Ask Franchisees Before You Buy
Asking both franchisors and franchisees questions related to profitability, growth, and culture will help you compare brands and uncover any advantages one investment might have over another.
Is Buying a Franchise Profitable? How Much Money Can You Make Owning a Franchise?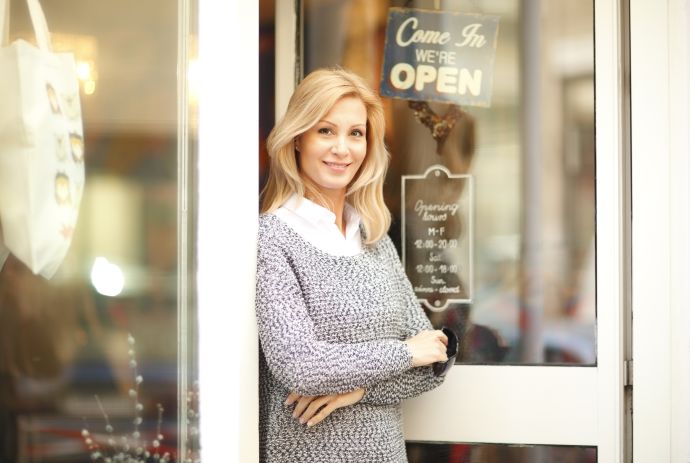 Not all franchises are created equal when it comes to profitability. While it's important to enjoy the brand, the people you work with, and the products and services you provide customers—you need to make sure your new venture will ultimately make money.
A statistic to be aware of is the 80/20 rule – the rule that says the top 20% of all franchisees are high performers. For example, FBR research shows that 37% of food franchise owners earn less than $50,000 per year, and just 16% – the "top performers" – earn more than $200,000 per year. The average annual income reported by all food and beverage operators that we surveyed is $120,000 for businesses open at least two years.
You should also keep in mind that as a business owner, your take-home income will ultimately come out of your business's net profit or "bottom line." While the gross sales/gross revenue of any business (commonly referred to as "top line revenue") may seem impressive, it is critical to understand the profit margin of the business, the percentage of money left over after all business expenses are paid,  Eric Stites, CEO of Franchise Business Review told CNBC.
There are some ways to determine whether a franchise will be profitable, much of which you can extrapolate from a Franchise Disclosure Document. These include:
Number of units- Listed in Item 20 of the FDD, you can determine growth by how many new locations were opened and how many were closed each year. You can also see how many units were opened abroad, how many were transferred, and how many are company owned.
Average sales per unit – Listed in Item 19 of the FDD, most companies list the financial performance of a set of franchisees. However, an Item 19 is optional and not required by law, so you may come across FDDs that don't feature detailed financial performance representations.
New franchisee success rates – Also found in Item 20, you can see how many units have failed, closed, or transferred in the past three years.
Other industry resources – By checking out franchise reviews, you can see how well franchisees rate profitability in relation to training and support and overall satisfaction.
Conversations with franchisees – What franchisees tell you in your conversations with them can be invaluable.
Keep these tips in mind when researching franchise opportunities for profitability:
Talk with as many franchisees as you can and confirm that your business projections and income expectations are realistic.
Understand that most business owners can't take any money out of the business for the first few years during the startup phase, and it may take you even longer to start paying yourself a salary from your new business.
Plan accordingly and try to have alternative sources of income (i.e. a spouse's salary) to rely on while your new business is getting off the ground.
Ready to Take the Next Steps?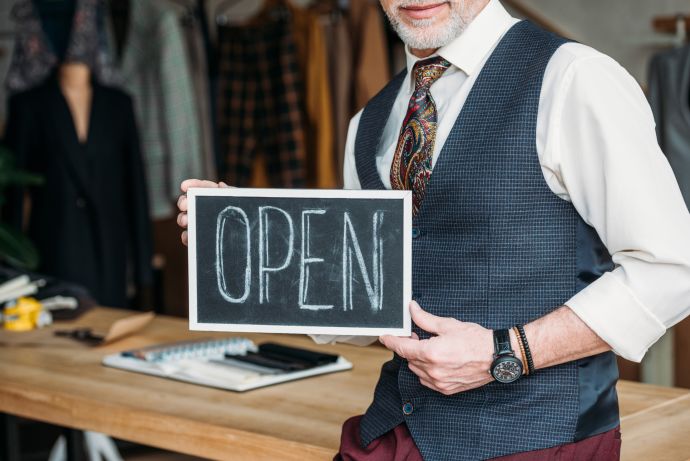 Once you hone in on the right franchise decision, you will have to take a series of steps before you are ready to own and operate your business.
First, you'll likely be asked to formally apply for a franchise, which serves as a screening document for serious investors. Be prepared to furnish financial information, including your personal assets and liabilities. You will also need to disclose information about your educational and professional background, as well as to choose one or more franchise locations.
Before you sign on the dotted line, you'll likely be required to attend a meeting at your franchisor's home office, often known as a franchise discovery day. During this meeting, you'll meet the executive team, check out the corporate facilities, and get answers to all your questions. You'll also get a better feel for the company's culture and personality before you commit to signing a franchise agreement.
The franchise agreement makes your investment legal and binding. It gives you the legal right to operate a franchise under the home office's requirements. The franchise agreement outlines the following:

Grants – states that the franchisor is giving the franchisee a restricted, non-transferable, and non-exclusive license to use the logos, trademarks and system of operation for a given time period
Opening date and territory boundaries
Fees and purchases – including the initial fee, franchise fees, royalty fees, and other additional costs that may need to be made by the franchisee prior to opening and during operation
Term and renewal provisions
Sourcing of materials and building design
Operations, training, and support
Proprietary marks and intellectual property
Transferability of interests
Compliance with laws
It's important to note that while some franchise agreements are negotiable—many are not. You should seek legal advice before making one of the most important decisions of your life.
To learn more about working with a franchise lawyer, check out our blog post, Do You Need a Franchise Lawyer?
The largest barrier when it comes to opening a franchise relates to capital. After you sign your franchise agreement, you'll need to quickly assess if you have enough money to support your new investment—which includes the franchise fee due immediately after signing the franchise agreement.
When it comes to figuring out how much money you will need to launch your new business, you can find estimates of fees and startup costs in Items 5 – 7 of the FDD. This will also provide you average monthly sales and year-over-year revenue growth. Keep in mind that you'll need enough funds to cover construction and development costs, long-term leases, equipment, and any signage or systems you need to run your franchise.
Funding sources could include:
SBA loans
Low-doc SBA loans
Rollovers for Business Startups
Portfolios loans
Unsecured loans
To help you find the best option, Guidant Financial can help.
When Buying a Franchise, Shop Wisely
There are thousands of choices for investors shopping around for the right franchise. However, not all franchises are smart investments. That's why it's important to research opportunities, assess your own interests, and compare the franchises you are interested in.
To help prospective buyers like you find the best opportunities each year, Franchise Business Review surveys thousands of franchisees across hundreds of brands to give you a comprehensive look at the top franchise opportunities on the market today.
Details on this year's top-rated franchise brands can be found on our Top 200 list.