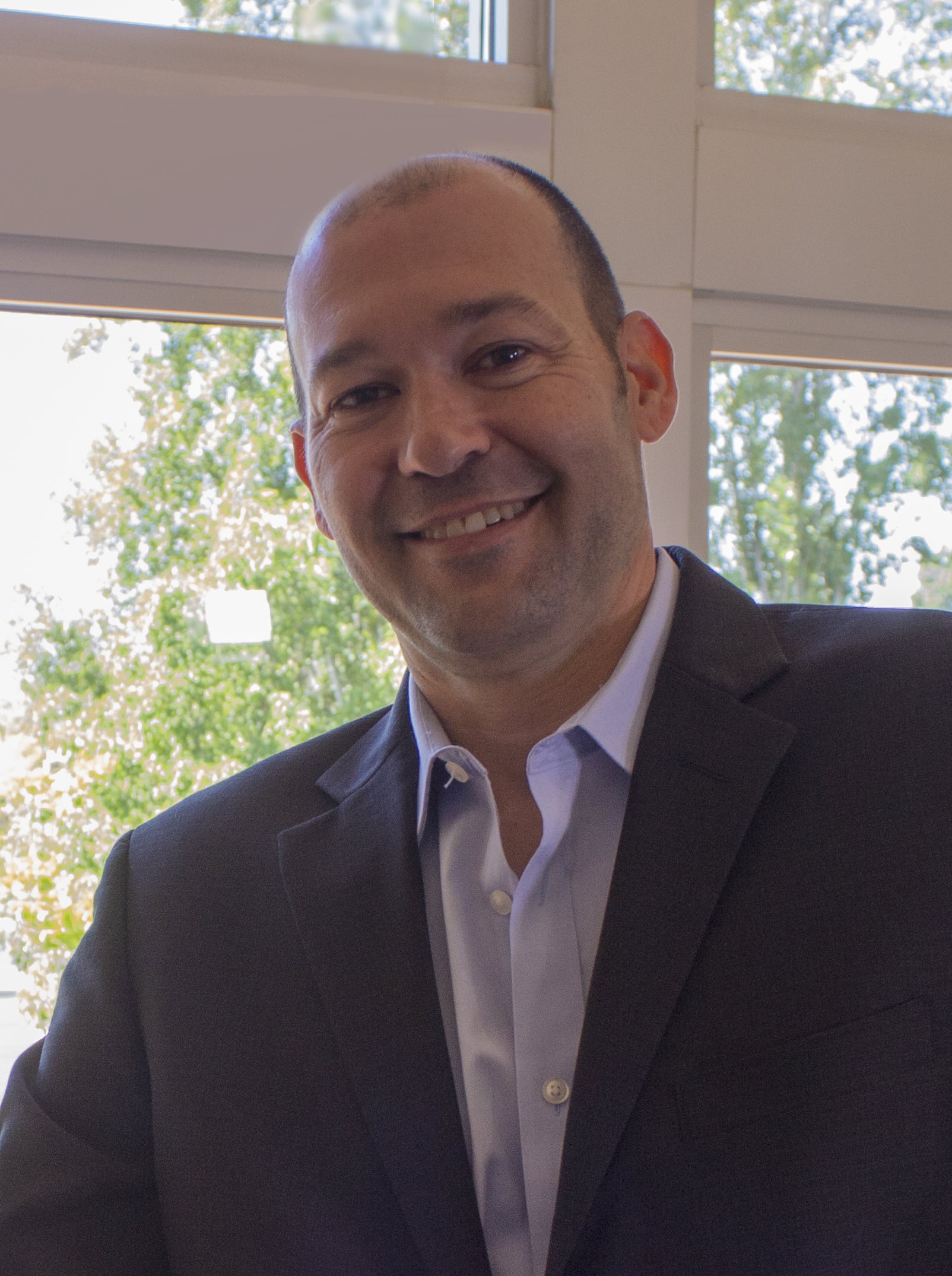 Dan Frey, founder and CEO, of The Glass Guru speaks with FBR's editorial director about the brands origination, their unique product and how the business has grown by leaps and bounds over the past decade. Read about Dan's intriguing story, of how he discovered the solution for restoring dual-pain windows, in this FBR interview!
---
Read the Full Transcript
Sarah Brady:  Hello. This is Sarah Brady with Franchise Business Review. Today, I am speaking with Dan Frey, Founder and CEO of The Glass Guru. Dan, welcome. Thank you for joining us.
Dan Frey:  Hi, Sarah. Thanks for having me.
Sarah:  To begin, tell us a little bit about The Glass Guru, how you got started, and how the brand has evolved over time to where it is today.
Dan:  Absolutely. Thanks, Sarah. 15 years ago, I would have never in a million years pictured myself doing what I do now. For my wife and myself, our journey with The Glass Guru started back in 2003 when the investment firm I'd been representing for the previous four years let us know that the company was going to be wound down.
My wife and I were put in a situation where we unexpectedly had to figure out what we were going to do for ourselves. We, fortunately, learned through some family members about a new process being used in Canada to fix double pane windows that restored the clarity and the insulation back to normal without replacing the glass.
Although I had no experience in the field and had never considered being in the glass business or any other home service business for that matter, I was intrigued by this new process. I was intrigued enough to spend some time doing some more research.
Up until that point my experience with failed windows amounted to just a single fogged window that we had in the house that we sold. I was thinking based on my experience how big of a market could there really be for a foggy window repair anyways. After a couple calls to some realtor friends of mine. Then some local home inspectors in my area.
Ultimately, I even made a few calls to some local glass shops and spoke with some owners. I came to learn over a period of a couple of weeks of research that window seal failure, which is the problem that leads to condensation between the pains.
The foggy look that most people associate with the problem is actually the biggest issue with windows across the entire United States and all North America.
Sarah:  Wow.
Dan:  Window frames currently can typically last anywhere from 20 to 30 or even 40 years depending on the style and the type. The dual pane glass units that go in those frames are only designed to last 10 to 15 years or even less if they get direct sun exposure.
Since the late 1970s when dual pane windows became the standard, replacing the glass as the last portion fail has really been the only option for homeowners who want to get a clear view again and have their window properly insulating as it's supposed to.
It's often the case that unsuspecting homeowners that are looking to sell their houses like we were get ding dong their home inspection report for windows they didn't even know where failed. Then ultimately they have them replaced and just pass them onto the new buyers. They don't even get the benefit of the product that they're purchasing.
In any case, replacing glass for failed windows is the bread and butter for most residential glass shops across the country. It's a multibillion‑dollar industry with steady growth. The more I research the more I saw that there was just an incredible opportunity to fix these failed windows more conveniently and at a lower cost.
Most incredible of all was the fact that nobody was doing this repair in the US at the time. The market was 100 percent untouched, which seemed amazing to us.
We came to the realization that this is one of these rare moments that we had in life. Where we had the opportunity to be the first ones offering a new technology with potentially high demand before anybody else in our area. It just seemed inevitable that the technology would eventually migrate to the United States. That if we didn't do it in our area somebody probably would. We'd end up seeing their trucks driving around some day reaping the benefits knowing that it could have been us.
It was partially for the potential of the repair that we'd learned about and partially for the fear of missing out on something big. We made the decision ultimately to get into glass restoration, although we still were really just thinking locally at the time.
We learned the basic repair process which involved drilling a couple of holes into the corners of the glass, spraying some special cleaning solutions between the panes which we then evacuated. The real key to the process is unhearing a small vent over the holes that were drilled in the window glass. The vent allows the window to dry out initially. Then stay fog free while preventing any debris from getting in.
At that time, back in 2004, with this repair still in its infancy stage, the best vent technology at that time was actually being hand fabricated. We knew there had to be a better less expensive way to control this really critical piece of the supply chain for ourselves. After all, you can't vent a window without a vent.
We found a local plastic‑molding and manufacturing company in our area, here in Sacramento. With their help, we developed a new innovative design that could be manufactured very economically and in bulk. In a short time, we began receiving our first shipments of our new state of the art micro‑vents, as we called them.
With that major innovation, which was really the biggest barrier of entry for us behind us, we were essentially open for business just a few short months after doing our initial research. After practicing the process in our garage using some scrap‑inflated glass units I picked up at a local glass shop, we did some grassroots marketing and started taking on customers.
Without having anybody to teach or guide us in the business, we really had a lot to figure out on our own. We made a ton of costly mistakes in that first year. We fortunately were able to learn from and improve our processes and our systems and our marketing strategies. My wife Joy was booking me for networking meetings with home inspectors and realtors and property managers.
We were attending home and garden shows and doing everything we could to spread awareness that there was a new, better way to fix this old problem at a fraction of the price.
Despite all the trials and tribulations we had in that first year dealing with the learning curve for the technology, the marketing, our office systems, staffing, you name it, we ended up having an amazing first year of business doing six figures of foggy window repair that very first year. Which really established ourselves as the go‑to specialist for foggy window repair in the greater Sacramento area.
Although we got into a tremendous number of homes that first year and we had a very high close rate for the windows that made good candidates for our unique repair, for every window we found that was a good candidate to restore, we found that there was an equal number of windows typically that weren't.
We found out that although we were doing a lot of business we were also referring a lot of business out to local glass shops in our area that offered replacement glass and would come in after we did all the repairs and would replace the ones that we couldn't handle.
As the work that we referred out continued to add up, we knew we were leaving a lot of business on the table and that we were doing the majority of the work to get in the door for that business and basically just giving away. In our second year we hired a glazier, which is the term for a glass installer. We started offering the traditional glass replacement services you would find at most traditional glass shops.
Having the option of that with time to then repair the glass too, in addition to offering our repairs, it really just made us a complete solution for our customers where we can handle the restorations and replacements in a single visit.
From window glass, we quickly expanded into screens. Then we started doing mirrors, tabletops, ultimately showers. Then that led us to doing complete window and door packages. Our unique restoration services continued to get us in the door for replacement opportunities.
Then we started finding that we were getting calls for replacements that started leading to opportunities for restoration work. The services became perfectly complimentary to each other. I found that our installer could pretty much handle anything I could send his way.
Our main limiting factor, in those days, was really just my ability to learn how to measure and price and sell these new products that we were taking on. Each that had their own learning curve. I quickly found that the best sales approach for me was to simply go in with the intention to make friends, educate, and inform my customers.
Hopefully teaching them something new. Then step back and let them make a good decision for themselves. My wife Joy would always do good follow‑up, of course – to make sure they didn't have any additional questions that came up after the appointment. Providing a high level of professionalism and service in an industry that seemed to lack it, we stayed very busy to say the least.
After two and a half years of steady growth in all directions, adding our infrastructure, rounding out our business model with these complimentary services, expanding our marketing into the digital realm, we started feeling the urge to expand outside of our service area here in Sacramento. We were already used to getting calls from people outside the area who were hearing about what we were doing and were calling us to see if we might go out to their markets to look at their windows.
We knew we had to find some way to spread outside Sacramento. We actually attempted to put a manager in place at one point an hour south of us. We quickly found that it required just more micromanagement and capital infusions and we planned on a to make it work effectively. We also recognize the big difference between having a higher manager compared to dedicated owners like us behind the wheel.
Then we learned about franchising. It seemed like it was the perfect fit where we could match our business model with opportunity seeking entrepreneurs that we could support and guide and the business, which of course grows the brand at the same time.
We imagined what we could have done ourselves if only we had someone to teach us everything that we did right and avoid the costly mistakes that we made in those first few years. We knew there must be other people out there who like us, could recognize the opportunity like we did to be the first one in their market offering this in‑demand foggy window repair service along with the full suite of replacement services that we had expanded into.
We found a well‑known franchise preparation company to help us with some strategic planning and to help us get our documents in order. We officially launched our franchise program in January 2007.
In that process, we actually went through a name change. We were previously called Glass Wizard up until that point which we found was trademarked, which was a good thing because when we decided on the Glass Wizard, we really felt it was the perfect name to embody our brand, which had evolved at that time from where we had started. A guru is a master and a teacher. We still teach the same sales approach that worked for me, which is simply educating our customers with the understanding that an informed customer can make good choices for themselves without us having to use high pressure sales tactics or gimmicks to get their business.
Similar to how we got started in the glass business three years earlier, we dove right into franchising, head over heels. We hired a general manager to run our glass shop. Joy hired an office coordinator to handle her front desk duties so we could basically just dedicate ourselves full time to growing the franchise program.
Back then when we started, the two of us were the entire sales, marketing, technical operations, compliance and accounting teams. All in one. It was just two of us.
Dan:  We were doing it all. Fortunately, with some good bootstrapped marketing of the opportunity on Craigslist. We had our first franchise sale after just three months, followed by 10 more individuals over the course of that first year of franchising which we opened up 11 stores that year. You can say the rest is history.
Here we are 11 years later. We currently have 87 active franchise locations. We expect to eclipse the 100 location milestone sometime in the next 12 months. We had a really strong unit economics last year with the 10 and a half percent average growth rate over the previous year and a whopping 62 percent growth rate year over year from our top 10 percent of our stores. We only expect those trend lines to continue.
To sum up the franchise today, Sarah, it's essentially the same opportunity we offered back when we started franchising in 2007. There's just so much more value layered on top when you consider our dedicated support team that we built.
Our marketing department, the professional website and other branded collaterals are state of the art. Software solutions, operation systems, ongoing education, technical resources, you name it, matched with the now 11‑year positive track record of steadily increasing success at the organizational and unit level.
I really have to give credit to our franchise owners for seeing the potential of our model and believing in themselves to make it the vehicle to achieve their own dreams, especially those who came on board and those first few years when we had little to offer, but our own personal support in a grand vision for what the brand would be one day.
We've really just attracted so many great individuals into the Glass Guru family over the years. It really is truly humbling to lead such a dedicated group of amazing people. As our owners have experienced, the glass industry overall is just ripe for professionalization and consolidation. It's a very fragmented industry. There are very few multiunit brands.
We really created a turnkey entry point for business people and entrepreneurs who are looking for a real business that is scalable, providing services that just can't be outsourced overseas. There's always going to be a need for service providers in our industry.
I still feel that this is just one of those rare opportunities that few people get in life just like I had to be the first one to introduce an industry, disruptive money saving technology to their area and reap the rewards of providing a more common sense solution to an old problem that affects so many home and business owners.
The way I see it, every market does need a glass guru. We still have plenty of their choice to fill. One location at a time, we are bringing cutting edge glass solutions to America through what we consider is a new breed of glass professionals. Coming from business backgrounds who are making a positive impact to people's pocketbooks and the planet at the same time while having fun in the process.
That's our history and where we're at today.
Sarah:  It's such an interesting story and an impressive story. It sounds like you've come such a long way since you and your wife started in 2007. In fact, at FBR, as you know, we perform market research on franchisee satisfaction. The Glass Guru received two awards this year for a top‑rated franchise brand of 2018 and then also a top‑rated low cost franchise. I want to congratulate you on that, first of all.
Dan:  Thank you so much. Thank you so much.
Sarah:  You spoke a little bit about how you guys were pioneers in this space. There wasn't anybody else doing what you do today here in the states. I'm just curious if that has changed. If so, how does the Glass Guru stand out from others in space today besides being a top‑rated franchise?
Dan:  We're all surrounded by glass, windows, doors. Almost everyone from time to time finds themselves dealing with a broken window or a failed glass or torn screen or outdated windows or showers. You'd be amazed how many people couldn't name a local glass shop if you asked them to.
It just goes to show how fragmented the market is. How wide open the opportunity is to fill that void for the Glass Guru to become that dominant brand that people come to recognize and remember.
While the majority of our services do overlap with most traditional glass shops out there, our foggy window repair service originally cuts into the business. It really still is our big differentiator and what gets us in the door with more new customers than anything else that we do.
In an industry of sameness which is just a lot of. It really is the things that we're doing most different that makes all the difference for us to stand out from that crowd. We get a lot of referrals for the foggy window repair from realtors, home inspectors.
Other periphery businesses like window cleaners and window tensors who see the issue on a daily basis in the course of doing their own business. Now finally have an option to refer their customers to.
As an organization, we've saved hundreds of thousands of windows from having to have the glass replaced. Which amounts to millions of dollars saved for our customers. Thousands of tons kept out of the landfills as well.
Our customers really like the service because it saves them half compared to the cost of new glass to get their windows looking and functioning properly again. We really like it because it not only gets us in the door for everything else that we do, but it has an incredible profit per man hour.
It's actually the highest out of all the field services we have due to its low cost and proprietary nature. In addition to my savings for our customers, I mentioned in the green impact. It's not only saving the glass from going to the landfills but the real green impact is the energy that's saved.
Not only for our customers who have their windows insulating again properly like they should after repair achieved. There's also a tremendous amount of energy saved in not having to remanufacture that glass to be installed in those homes again as well. The fact that it's a green repair that's doing something good for the planet. We're doing something great for our customers and ourselves just makes it an added bonus in our minds.
Sarah:  It sounds like a win‑win for everybody.
Dan:  Absolutely. We absolutely see it that way as well. Our marketing strategists do a great job of getting our franchise locations in the door. Not only for our foggy window repair service though but everything we do. The reality is although, we do a lot of foggy window repair we do a tremendous amount of glass.
We are all after all the Glass Guru. We do end up replacing a lot of window glass for all the windows that we see that aren't good candidates for the repair. Also, just anything that's broken or old and just needs to be updated. Which there's a lot of it out there.
Replacing a window glass actually makes up about 50 percent of a typical store's revenue. We also do glass for tabletop, mirror glass, cabinet shelve, picture frames. Whatever else people want it for you name it.
One of our owners in Canada did a big project for a glass floor in the second level hallway of a big luxury home. It's just an example of how if it's a residential glass application that our customers can imagine, the chances are we can do it well.
We often do a lot of shower enclosures. Sometimes for new construction but most often people replacing old dated 1980s and 1990s showers as they update their bathrooms. A heavy frameless glass is really popular these days for full enclosures. We love helping people make their bathrooms look like a luxury hotel room.
Bathroom remodels are one of the number one areas people improving their homes these days. Once the tiles on the floors are done then everything else is done they've got an opening, we come in and finish it up with the glasswork make it look great.
Our overall marketing strategy is to focus our dollars towards creating awareness about our more common lower cost repair services to get us in the door. Where we can then take care of our customers at that repair level.
Knowing that those same customers ultimately are going to come at some point down the road when they're going to be considering new windows and doors as well.
Taking care of them at the repair level. Building a strong relationship before they're even considering those new windows and doors, really lines us up in prime position to get that future replacement business down the road for that high ticket item when they really need it.
To top it all off, we enjoy being on the trending side of our industry. We're always looking for innovative niche services that you may or may not have heard of before but are typically not commonly promoted by other glass shops. An example of this is a soundproof glass which many people aren't even aware is an option.
I tell you it can be a real lifesaver at night if you have neighbors with barking dogs or you live on a busy street or near railroad tracks or an airport. Soundproof glass just in the bedroom alone. We can leave the window frames in place. Just replace the glass with sound deafening glass that can make a huge difference. It's an example of one of the niche services that we provide.
We also do mirror frames that a lot of people aren't aware of as an option. A frame on a standard vanity mirror in a bathroom can inexpensively make a huge difference just updating the look of that wall. One of the biggest home runs we've had in the last few years has actually been installing pet doors right into people's sliding glass doors and sliding screen doors.
This isn't one of those like 4′ x 5′ kennels that you buy at a pet store. You may have seen where you close your door up against it. Those make the door basically useless for people. It makes it so narrow you can hardly fit through it yourself. We put pet doors actually right into the glass of their existing patio slider or their existing screen slider usually in the corner where it fits best.
Some people prefer it in the middle but there's all different sizes to fit any dog or cat. When we go into a home where people have pets, it's one of the first things we introduce. It's just, once again, a great new solution to an old problem that people have been dealing with for years.
We consider ourselves specialists in dealing with these pain points where we can provide a more common sense solutions to these old problems. I can't tell you how many times we've heard it. We absolutely love it when people tell us, "Wow, you guys really are the guru."
We hear that quite frequently from our customers all across the country.
Sarah:  That sounds like you really do cover it all.
Dan:  That's the idea. There are some things we don't do. We don't do auto glass. We typically confine ourselves to the residential and light commercial space where there's plenty of opportunities. You have to know who you are and also who you're not in business.
We've decided to specialize in the residential and light commercial space. Residential typically making up 90‑95 percent of the business with light commercial making up the balance. We're generally not the company that people call to do new construction on commercial projects.
We are often the company that existing businesses rely on if they break a piece of glass or a door gets broken into in the middle of the night or something comes up that's on the maintenance side.
Sarah:  Dan, can you talk a little bit about who your ideal franchise candidate is for a Glass Guru fan?
Dan:  Although a handful of our owners, Sarah, had industry experience, typically in either window or door sales, the majority of our owners aren't from the glass or window industry at all like myself. Most of them, like me, were entrepreneurs who also, like myself, experienced foggy windows at some point in the past with a home that they had.
Upon learning about our unique repair process, saw the incredible opportunity like I did just to be the first one in their area offering a cutting‑edge repair solution. That's what got the majority of our owners looking at the model.
As far as our ideal candidate profile, we've had great success with former business owners, as well as people with corporate experience like our top performer of our new class of 2017 for a new franchise set to open in 2017.
He retired after spending 20 years at Cisco Systems in Atlanta, now owns our John Street location, they're in Atlanta's north side. He's a great example of somebody who has put their past corporate experience to use and is now thriving in our system. This year, he's broke every first‑year performance record we ever had. A lot of that comes from his professional background and what he brought to the table. We've also had great success with veterans. We've been recognized, once again, by you guys at Franchise Business Review as a top franchise for vets.
We give a 10 percent discount incentive for anybody from the US or Canada who served in the Armed Forces.
While there is no doubt, major service differentiators that give us a competitive edge in the market with our consumers just on the services side, I think our biggest overall advantage we have in the marketplace isn't so much what we do, but who our owners are when you compare them to their typical trade‑minded competitors out there.
Even in a trade‑oriented business like ours, it's just amazing to see how fast business‑minded people can, with our help, gobble up market share when you put them in head‑to‑head competition with your typical owner operated glass shops that are out there.
In an industry with very few entry points, we've created a unique access point for people with business backgrounds. All the training and assistance to help them thrive in what has traditionally been a very close tough industry.
Sarah:  That's really interesting. I'm wondering for our listeners that are really intrigued by the Glass Guru opportunity and seriously considering it. They need some honest feedback about what's the toughest part about being a Glass Guru franchisee. The greatest challenges that they might face as I set out on this next step in the venture.
Dan:  That's definitely a really good question. The toughest part about getting started with the Glass Guru just like any new business is getting through those first couples of years. When you're getting your initial infrastructure in place, you're really learning the ins and outs of the business. Much of which may be really new for somebody especially if you're not from the glass industry.
From my experience, people either work the program as it's designed or they don't from the beginning. Those that follow the plan and execute it well, they typically get good results, right off the bat that, which continues to fuel their future growth. Nobody should get into a business for the net results of what you'd expect in the first couple of years.
But you have to have better results in those first critical years to make it two years, three to five and beyond when things really start getting exciting.
Despite the roadmap for success and all the tools and resources you get with the franchise, it's still business. You still have to expect there's going to be challenges. You need to be able to follow the system. You really have to have grit to get through those challenges that are part for the course in virtually any business.
Fortunately, there's always someone to help troubleshoot and guide you with the Glass Guru when our owners need it.
Sarah:  Can you tell us a little bit more about your culture? How you use that to support franchisees? Of course, that's one of the greatest benefits of buying a franchise, the support you get from the culture you buy into.
Dan:  Over the last 11 years we've really learned a lot and the franchise program has evolved considerably. I believe our learning curve as a franchisor is mostly behind us at this point. We really know now who our ideal candidate is that I described to you, how to get them launched quickly and effectively.
Most importantly, we now have the team in place behind the scenes that help them do it. A few years ago, we purchased and built out our own new dedicated franchise headquarters right down the road from our original service location which we still own.
This year alone, we added four more team members to our corporate team in the support and marketing departments. Bringing us to a total of 16 dedicated professionals here at our headquarters now, who each just really share a true passion for helping our owners achieve success on a daily basis.
With this team, we now have hundreds of years of cumulative glass franchise marketing and general business experience. Honestly, we really just now have the infrastructure in place that Joy and I always imagined having one day to support our owners, when we first started franchising back in 2007.
Most of the people in our corporate support team and everyone in fact that provides direct franchise support has previously owned their own franchisor business. It's really just a pleasure to come to work every day with people who are real entrepreneurs at heart, yet are working together as part of a corporate team with common goals and objectives.
I really have to give special credit and thanks to my two C level executives and partners, Glen Greenfelder, who heads up our operations, and Dave Hole, who heads up our support team.
I personally oversee our Marketing Department, which consists of a marketing director and a CO, digital marketing specialist, a full‑time copywriter, video graphics specialist, and a full‑time programmer who in our marketing team give us the resources of a full‑service marketing agency.
We continuously apply all of these resources to the growth of our brand creating consumer awareness for our locations and the services they provide. With this marketing team, we actually drive a significant proportion of the lead flow for our owners.
Lastly, we also have an impressive digital field software solution that keeps track of our customers. It also does our scheduling. Our estimates are work orders and invoicing. We are one of the few brands in our industry that is now doing estimates on a tablet device, which is super professional and eliminates issues with people trying to read chicken scratch handwriting and such.
In fact, when we were out at a home doing a quote, our estimates are instantly mailed to our customers through the system when we're done, often right there when we're still in their kitchen or living room with them.
Unless there's something that has to be researched back at the shop or such which happens on occasion. Generally, we can give them an instant quote right there and often taking a deposit as we get that work lined up. We're also on the cutting edge of these emerging new digital technologies that we also use to grow the business.
Sarah: So, let's talk numbers now. Maybe you can walk us through your investment requirements and your Google ramp‑up times for somebody that's really getting serious about pulling the trigger on a Glass Guru franchise.
Dan:  In regards to the investment level, our franchisees range from 19,500 to 52,500. It's all based on population. It really just depends on the size of the service area that we mutually decide on together as the territory. Because it is population‑based, you get what you paid for with the franchise fee.
Outside of the franchise fee, the basic requirements for launch are a single employee which is the first installer, and a couple of vehicles ‑‑ one for the owner, who's usually the estimator getting started, and another for that installer to drive. The beauty of vehicles is they can typically be financed.
Then there's the requirement for a shop. We are brick and mortar. The majority of our owners lease flex space, which means a little bit of office, a little bit of shop in a single facility. Typically around 1,000 to 2,000 square feet or so. We do assist them in locating a suitable location.
All included the typical startup including everything even with the finance portions of the vehicles and such, it's still typically less than $100,000, which is also something that we're regularly recognized for not only by you guys but as well as an Entrepreneur who, year over year, included us in their list of top franchises for less than $100,000.
Most of our owners do spend the first few years as the primary estimator for the business, although some shorter, which we do get them prepared for prior to launch and during the initial franchise training, as well as through a significant amount of video training and online education.
Most of them probably spend an hour or two at their shops a day. Usually at the beginning and the end of the day while spending the bulk of their time out doing six to eight estimates yourself per day which is pretty typical. Going into homes and businesses and just shaking hands with customers and giving them options in pricing.
From the beginning, we really specialize in helping our franchise owners look and operate like they're seasoned professionals. Our branding and marketing designs are very eye catching and very professional. We manage all of their digital marketing for them from our headquarters which these days can practically be a full‑time job for small businesses. Take all that time and spend it towards more productive activities.
Our ultimate goal is to help all of our owners start small, but ultimately, build up to the point where after learning the business at the ground level they can grow their team and hire a professional estimator to replace themselves in the field. Freeing them up to focus full‑time on the business building activities, like managing their infrastructure and executing their local marketing strategy as well as hopefully duplicating their success by opening up new locations in neighboring territories as we've already had several of our owners do in Texas, Ohio and Colorado.
Although initially, our owners should expect to have an on the grounds field position. Our real goal is over a one‑ to three‑year period to help them remove themselves from the field and step into a full‑time management business development position, long‑term.
Sarah:  Dan, it's been so great learning more about the Glass Guru. I wonder if you have any final advice for people that are exploring franchises as opportunities and franchising in general and try to decide if it's the right move.
Dan:  Thanks for giving me the time to share. I always enjoy talking about the business. As far as advice for people exploring franchise opportunities, with so many franchise concepts out there spanning virtually every industry you can imagine, my advice would be for people looking for an opportunity not to limit themselves to businesses they might already have direct experience with.
There's just so many opportunities that they might have the skill sets for that they can apply towards other industries, that they might just not realize are out there.
Once you have your options narrowed down, definitely I'd say take advantage of going out to discovery days for any concept that you are considering. A discovery day, I like to equivocate it to taking a test drive for a car that you'd be interested in. Although you can do a lot of research online on vehicles these days and read reviews and such.
There's really nothing that can replace just getting behind the wheel and going for that test drive yourself. I just see that as such a critical piece of the discovery process. Going out there and experiencing it for us. Experiencing the business for yourself as well as meeting the corporate team behind the scenes.
Before or after your discovery day, I always recommend to talk to at least several existing owners from each system that you're considering to, number one, validate that they're seeing the results that you would like to achieve for yourself. Also, talking to them about just how much they like the business and how much they enjoy it, and if they've got a proper work‑life balance in the process.
If you find that owners in a particular program are getting the results that you want, common sense would say that if you do what they do, you should be able to similarly get the results that they got. That's the best advice I could give.
Sarah:  That's great advice, Dan.
Dan:  [laughs] Thank you.
Sarah:  [laughs] It's been great learning more about Glass Guru. I just want to thank you again for taking the time to speak with us and give you one more congratulations on winning those two franchisee satisfaction awards this year and possibly more to come.
Dan:  Thank you, Sarah. It's been an honor and a pleasure. I really enjoyed the time. Feel free to call me back anytime. I'd be happy to share again.