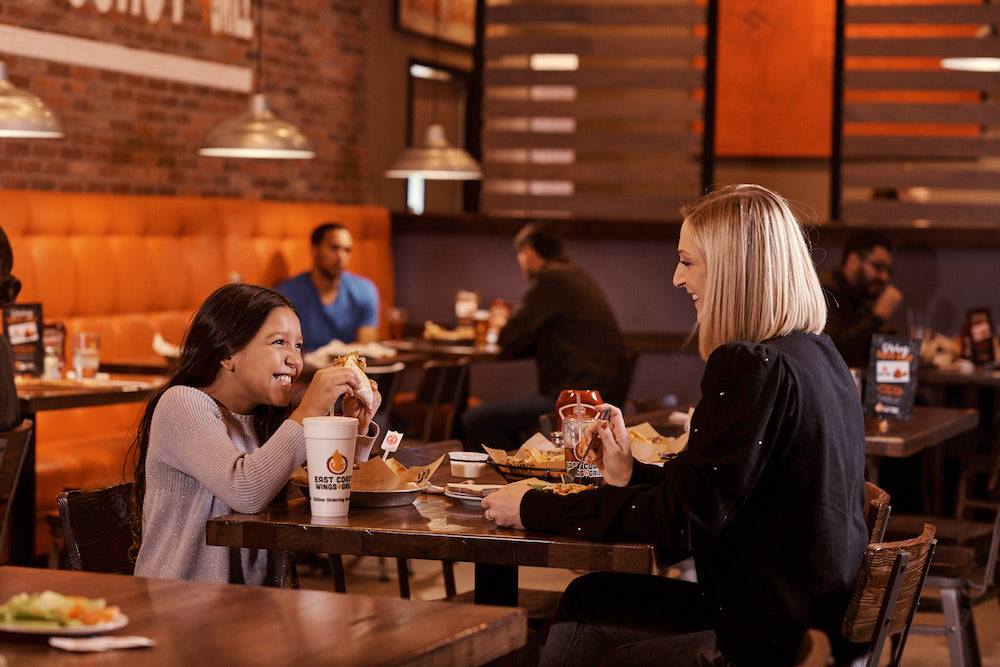 Many people dream of becoming their own boss. However, it can be overwhelming to start a new business from the ground up. The start-up costs–including real estate and inventory–can be overwhelming you if you're used to earning a steady paycheck. That's why many entrepreneurs explore top franchise opportunities. When you invest in a franchise, you're buying into a proven system, a recognized brand, a network of franchisees, and corporate support. The best franchises for first-time owners help franchisees create a business plan, select a location, and leverage training and on-site support during the first several weeks of operation.
For those who've always dreamed of opening their own eatery, franchising can lead to an appetizing career path and create a future nest egg. Choosing the right food concept and a brand committed to your success can make all of the difference. According to Restaurant Engine, some of the pros of opening a restaurant franchise as a first-time business owner include:
Turnkey business – A proven system means you could potentially reach profitability more quickly than an independent restaurant.
Brand recognition – Because guests are already familiar with what's on the menu, it might be easier to find eager diners than it would be if you started a restaurant from scratch.
Marketing support – You'll have corporate support for your advertising, website, and/or social media, and you can tap into a network of franchisees who can share best practices.
Easier financing – Lenders prefer to invest in businesses that have successful business records.
Access to inventory and supplies – Franchise groups provide the volume that gives them bargaining power when it comes to negotiating the cost of food and other supplies. Also, in a difficult supply chain environment, being a part of a franchise can help you buy what you need more easily.
Now Serving: Sizzling Hot Food Franchise Opportunities
Based in Winston-Salem North Carolina, East Coast Wings + Grill is a full-service, family dining wings franchise that spotlights buffalo wings. Guests can choose from 60 different award-winning wing flavors and 7 heat indexes, to create over 420 combinations of Buffalo-style wings. This full-service, family dining wings restaurant was founded 25 years ago and has been franchising for almost 20 years. Aside from its delicious food, it appeals to first-time franchise owners because of the support it provides—from real estate selection to training to business analysis. The corporate office also routinely reviews the buying behavior of its customer base to tweak its concept and pinpoint the right locations.
"We're not expecting new franchisees who've never been in the restaurant or franchise space to understand all of this," said Mark Lyso, chief development officer of East Coast Wings + Grill. "We have an active real estate, construction, and new restaurant opening team. We consult with the franchisee on a weekly basis—more if needed—until their restaurant is open."
Once a new restaurant is up and running, the operations team at East Coast Wings + Grill makes sure its owners understand what drives their profitability. The National Franchises Service Center requires each restaurant to submit a monthly P&L statement. Then, the staff can help each owner better understand where their money is going and how to maximize revenue to realize higher profits.
"We are driven by unit-level economics. Our revenue comes from top-line sales of the franchisee. If they are struggling and not profitable, that puts strain on the Zor/Zee relationship," Lyso said. "So we take a slower approach to growth because we want to ensure the profitability of the franchisee."
Their data-driven approach seems to be working well. In 2021, East Coast Wings + Grill locations enjoyed a blended EBITA of 12.94%The brand also achieved milestones in these areas, according to Restaurant News.
Four locations broke the $3 million-plus revenue mark, one was just $65,000 from reaching $4 million.
2021 check averages were up 9.9% over the blended years of 2019-20.
2021 average unit gross revenue increased 18.1 percent over 2020, and 23.7 percent over blended 2019-20.
Take-out sales retained a 9.4% lift over blended 2019-20.
East Coast Wings + Grill continually adapts to industry and market changes to ensure maximum success for its owners. The pandemic forced restaurants in many states to close, which made them reliant on curbside pickup or delivery. Because the brand had already recognized a revenue shift from dine-in to "side door revenue" ahead of the pandemic, its restaurants were well prepared to manage takeout and third-party delivery orders during shutdowns. At the same time, East Coast Wings + Grill recognized that development and labor costs can eat away at P&L. Recently, the brand adopted a fast-casual dining model that reduced the footprint of an individual restaurant by 29% and lowered developing costs by another 30%. This model allows franchisees to give their customers the same full-service restaurant experience while lowering upfront investment costs.
First-Time Franchise Owners Get a Taste of Sweet Success
Mike and Leah Morrell of Lynchburg, VA did not have restaurant or franchise experience when they first opened their East Coast Wings + Grill location in 2018. As engineers in the nuclear fuel industry, the Morrells knew how to manage complex projects and motivate teams. And they always wanted to own their own business to build a strategy for retirement. Initially, however, they were not planning to enter the restaurant business together.
"My wife and a business partner had looked at a lot of franchises. She ate at the East Coast Wings + Grill location in Johnson City, TN, and loved it, and then took me back there," said Mike Morrell. "When her business partner had a change of heart, we decided to pursue East Coast Wings."
The couple financed their restaurant primarily with a Small Business Administration (SBA) loan. Mike said he was thankful to have financed his business this way because during the pandemic the government paused SBA loan payments for almost a year. Ironically, the Morrells experienced record sales that year and were able to save more cash.
With four years of restaurant ownership under his belt, Mike attributes his location's success to hard work and supportive corporate staff. While the food sells itself – you can dial up the "heat" of your wings seven different degrees – the company culture keeps customers and employees coming back for more. "At the same time," Mike said, "it's important for new owners to listen, follow the corporate processes, and practice patience."
"The general manager and I got three weeks of training and then they (corporate office) stay with you for two weeks after you open," he said. "Once you open, expect 6 months to a year of on-the-job training."
Mike attributes his first year's success to the steadfast support of the corporate office, hiring a strong general manager, building the right team, and carefully managing cash flow. That solid foundation helped them to push through the obstacles introduced as a result of the pandemic. During that time of uncertainty, East Coast Wings + Grill kept owners informed and helped some with real estate abatements and loan payment deferments.
"It's important for any new business owner to manage their costs and value their team. In a tight labor market, it's more important than ever to show appreciation for your staff and create a culture that team members want to be a part of," Mike said.
"It took us about a year to understand our business enough to see what made success possible," he said.
East Coast Wings + Grill Owners Report High Satisfaction
The Morrells aren't the only owners who report high satisfaction with their decision to invest in the East Coast Wings + Grill brand. According to the franchisee feedback that FBR collected from 11 active franchises:
Franchisees rate the profit opportunity of the brand as very strong
85% of franchisees enjoy being a part of the East Coast Wings + Grill brand.
91% of franchisees rate the technology that the brand uses, such as a custom enterprise reporting system, to be above average.
More About East Coast Wings + Grill Franchise
East Coast Wings + Grill was named a top franchise in FBR's 2022 Top 200 Franchises issue. The brand looks for owners who are passionate about food, hospitality, guest service, and giving back to their communities, Lyso said. Prior to investing in a franchise, you should analyze what it is you are hoping to accomplish and reflect on how your lifestyle, goals, and beliefs align with each business model. It's important to talk to other franchise owners about their experiences and get all of the information you can when you are invited to a franchise's Discovery Day.
If you are food franchise opportunities, it pays to focus on one that is recognized as one of the top franchise opportunities for first-time owners. Here's what you need to know about East Coast Wings + Grill.
Type: Full-service wing restaurant
Number of franchises: 34; primarily found in the southeastern part of the United States
Franchise fee: $40,000
Initial investment:  $427,968 – $981,275
Cash Required: $200,000 liquid capital
Net worth: $600,000 for one unit
Royalties: 5%
National ad fund: 2%
Prior industry experience required: No
How long it takes to open a franchise: 9-12 months
2.0 Model restaurants (18)
AUV = $2,037,044
EBITA – 12.94% (decrease due to supply chain challenges)
Sales to Investment – 2.70:1
For more information on East Coast Wings + Grill franchise opportunities,
Call: (336) 760-4985
Visit: East Coast Wings + Grill