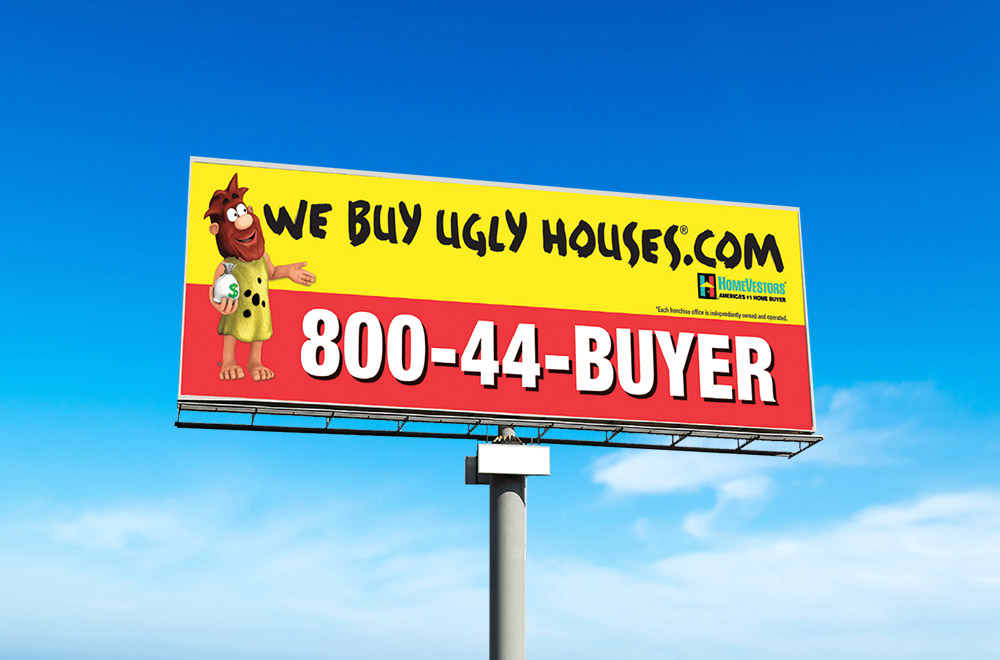 Finding Work-Life Balance and Financial Freedom with HomeVestors®
The big, yellow "We Buy Ugly Houses®" billboards dotting the highways in Texas first introduced Jim and Jeanne Wiley to the HomeVestors® franchise opportunity back in 2004. They were traveling to visit Jeanne's sister and her husband, Robin and Bill McKenna, when the signs kept attracting Jim's attention.
"I kept thinking, 'Who would call these people?'," he said. "It puzzled me, and then I'd see another billboard."
Upon returning to New Jersey, the Wileys began to research franchise opportunities with HomeVestors®. Tired of working in the corporate sector in the digital printing and marketing field, Jim was ready to work for himself and enjoy the freedom of being his own boss. When a HomeVestors® territory opened up three years later in their home state, he and his wife Jeanne were ready to make the leap. While neither had any real estate experience, Jeanne had spent time working as a commercial lender. Jim felt confident that their backgrounds and the training and support HomeVestors® provides franchise owners would lay the groundwork for their success as real estate investors.
"HomeVestors® comes with the training, mentoring, and support you need. Their systems and processes are already established," Jim said. "We were able to get off the ground and running—that made our ramp up that much faster."
Since 1996, the Dallas-based HomeVestors® brand has been the number one cash buyer of houses in the United States. Its franchisees specialize in purchasing homes below market value from sellers who have run into financial trouble, have inherited unwanted homes, or who can't afford the extensive repairs required. HomeVestors® franchisees often flip their acquired properties for a return on investment, while others invest in rentals. Beyond the financial incentive, franchisees contribute to their local communities by improving neighborhoods one house at a time. To date, the company has purchased more than 110,000 houses through its nationwide network of over 1,100 franchises.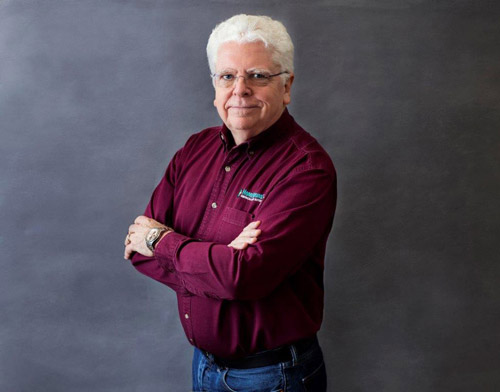 The Wiley Group is Born
An added boost to Jim and Jeanne's business came from the talent of their own family. Jeanne's sister Robin and her husband Bill soon joined them to form the partnership known today as The Wiley Group. The two couples already enjoyed a strong relationship and a collective desire to own their own business. The idea to formally enter into business together came to fruition after Christmas 2007.
"At the time, Jim and Jeanne had just opened their HomeVestors® office, and I went out with Jim on a couple of buy calls. What I witnessed was extremely appealing to me," Bill said. "Right after that, the four of us sat down and decided to form a partnership."
Like the Wileys, Bill and Robin McKenna were tired of the demands of corporate travel and the uncertainty borne by mergers and acquisitions. Bill had spent 27 years in the aerospace industry, and Robin had worked in product sales—and both were ready to take control of their own careers with trusted partners.
"I was constantly traveling for work and the ability to be home, to be able to plan my own calendar and spend time with my family was important," Bill said. "What Jim and Jeanne had started seemed right."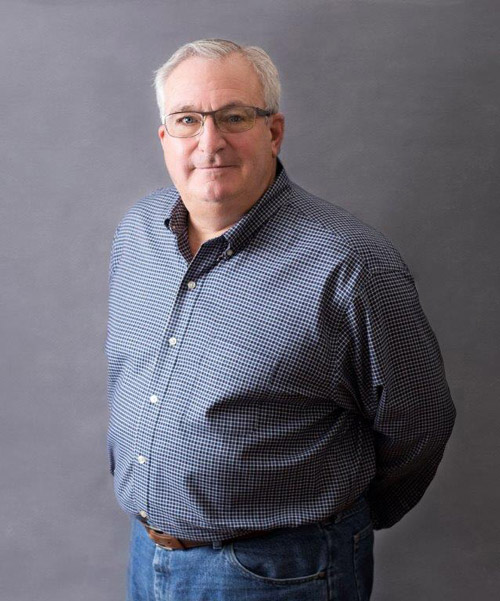 HomeVestors® recognizes that many of its franchise owners, like The Wiley Group, come from diverse backgrounds. As such, owners receive training and support that covers everything they need to know about buying, selling, rehabilitating, and financing real estate as soon as they sign onto HomeVestors®, covering:
Professional real estate investor education,
Buying houses – from understanding the process to buying the right house and closing,
Valuing properties – including using their proprietary ValueChek

TM

software to help ensure a solid return on investment,
Generating leads – through national marketing vehicles that include the internet, radio, TV, billboard, and direct mail advertising,
Financing – including exclusive programs only available to franchisees,
Selling – from taking offers to deciding when to hire a real estate agent, and
Ongoing support – including access to a dedicated mentor, or "Development Agent," with real estate investing experience, who acts as a coach and mentor.
"My biggest advice to franchisees is to follow the system. Nothing is 100% but being part of a franchise system helps to eliminate some of the learning curve on your own part," Bill said.
Together, the Wileys and the McKennas learned the ropes and capitalized on one another's strengths to grow their HomeVestors® business. Since the inception of their partnership, The Wiley Group has sold more than 300 properties in one of the country's most expensive real estate markets. However, they did learn some hard lessons early in their career when the recession of 2008 forced them to pay careful attention to profits and losses.
"We would look at a property and say, why would we do anything other than rehab it to make the most profit," Bill said. "But we quickly learned cashflow is king, which is a big adjustment coming from a corporate job. We adjusted our business model to do more assignments, or wholesale transfers, to generate cashflow."
As time went on, the group began to invest in rental properties and eventually entered the lending business. They also invested in an additional franchise in Long Island, which they grew, before selling to other franchisees.
"Long Island is a strong market with 14 HomeVestors® franchises. We achieved our purpose—to seed the market and grow it, so we sold it to new franchisees," Jim said.
Jeanne and Robin both credit HomeVestors® for allowing them to pursue their passion and grow their careers at their own pace. At first, they both contributed part-time, and now they coach and mentor franchisees throughout the HomeVestors® system.
"When I came on board, I hadn't been working for 16 years. I had to take care of the kids because Jim was never home," Robin said. "They needed someone to take over the books. It was nice because when I started, I could do that part-time."
Today, Robin not only handles financial analysis for her group, but she represents The Wiley Group on HomeVestors®' Franchise Advisory Council in her region—as one of its few female members. Robin helps franchisees learn QuickBooks and conduct financial analyses. She also listens to franchisees' concerns and acts as a liaison between the corporate office and the field.
Jeanne's role today has also evolved. She helps franchisees along the East Coast review comparables, lets them know which ones are good estimates of market value, and how much their investment properties might be worth.
HomeVestors® provides each of its franchisees with an easy-to-use iPad app, called ValueChekTM, which allows them to input answers to questions about a property while they are onsite. The proprietary software shows investors right away whether or not a property will qualify for funding. An expert at ValueChekTM, Jeanne looks at each line item and reviews with franchisees additional value rehabilitation work that might bring value to a property.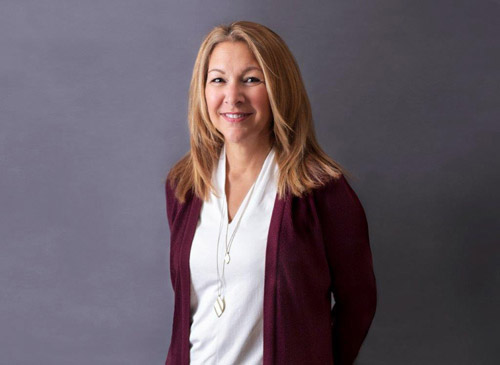 Contributing to a Culture of Collaboration
The Wiley Group has not only been able to pursue its own personal and financial success with HomeVestors®, but the partnership has grown to mentor and add value to other franchises in the system. HomeVestors® encourages a culture of collaboration among its franchisees and between the corporate office and franchisees. To ensure success from the very start of ownership, each HomeVestors® franchisee works with a Development Agent, or coach, who helps them select and price properties, review contracts, and find trusted contractors.
Beginning in 2010, The Wiley Group shifted its focus to the Development Agent business. As Development Agents for HomeVestors®, they support and mentor other franchisees and get compensated based on property sales. Teaming up with two other investors in North Carolina, the Wileys and McKennas also formed the larger Cornerstone Group. Together, they coach investors along the East Coast. The Cornerstone Group also includes another full-time salesperson and two support staff, Jim said.
"We not only attract and bring franchisees on board, but we take buy calls, make offers, comp houses, determine what repairs are needed, and help franchisees use the tools available to them," he said. "We also help franchisees find contractors, realtors, and capital."
At HomeVestors®, Development Agents do not make any money unless an investor sells a house. The corporate culture of the brand is based on cooperation, rather than competition, which fosters team spirit and allows investors at all levels to work together toward a common goal.
In fact, the brand helps franchisees generate leads through its national branding, aggressive advertising, and lead generation program. HomeVestors® franchisees collectively spend $75 million to prompt distressed homeowners to pick up the phone and call. When potential sellers call the HomeVestors® 1-800 number they see on commercials, billboards, and direct mail pieces, their information is automatically shared in real time with franchisees located in the geographical area from which the call originated. Investors in a particular market purchase advertising "shares" with their local advertising council, and then the leads generated are rotated to the franchisees based on the amounts they invest.
Jeanne said franchisees are interested in working together, pooling their money to maximize the national brand, and growing their markets so they can cultivate a larger number of rotating leads in their areas.
"It starts as direct mail, and then you hope to advertise outdoors, and then the goal is to get on TV," she said. "We are a unique franchise in that way."
Building for the Future
The pandemic has shifted the buying and selling habits of Americans throughout the country, including in the Greater New York City market. The year 2020 brought with it a relatively low supply of houses, which further contracted when COVID-19 shuttered businesses early in the year.
"This year has been unlike anything we have experienced to date in the real estate business," Bill said. "When COVID hit, we were concerned that the market would react like it did in 2008/2009, and for most of our markets, it had the opposite effect."
Instead, the exodus of people leaving the New York City boroughs created a boom for surrounding markets. Prices quickly increased in the suburbs and prices decreased in New York City.
"In the short-term, we don't foresee this changing, and our exit strategy of quickly placing homes back on the market will remain the same," Bill said.
The people The Wiley Group normally buy from are seniors in transition. But with COVID, some seniors are waiting to see what happens before they decide what their moves are going to be, according to Bill. While investors may not be buying as many properties, they stand to make more money as competition drives selling prices up. In fact, although The Wiley Group has sold fewer units this year, their overall revenue is up.
"We are the 'We Buy Ugly Houses®' company. Whether the market is good or bad, or whether the economy goes up or down, it doesn't make a difference because it doesn't change the fact that someone has inherited a house they need to sell, or its time for them to downsize," Bill said. "Our business is about providing "solutions for ugly situations®."
As The Wiley Group and the Cornerstone Group continue to buy and sell properties in their own regions and coach franchisees in other markets, they agree that joining HomeVestors® has been a rewarding venture that has allowed them to help others enjoy the same personal success and financial freedom they've enjoyed.
"Our enthusiasm for this business remains the same today as it was when we first started," Jim said. "We have been able to earn a good living, spend quality time with our families, and create long-term wealth that our families will enjoy for years to come."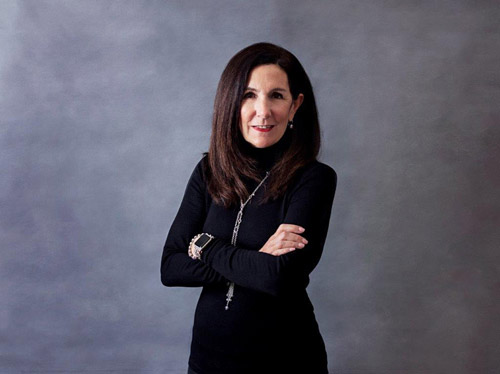 Are You Ready to Make a Career Investment With HomeVestors®?
Whether you are new to either franchising or real estate, you can get the support you need to help you be successful at HomeVestors®. HomeVestors® has been ranked among the top franchises by Franchise Business Review and consistently receives high marks for financial opportunity and general satisfaction by its franchisees.
Thanks to a desire for many to sell their houses quickly and low interest rates, there are solid real estate deals to be found, thanks to:
Low purchase prices – distressed properties can still offer great bargains.
The opportunity to realize positive profit margins – Depending on how well you manage rehabilitation costs, you could realize a good return on investment. However, you need to be able to recognize a good ROI, which is where HomeVestors®' ValueChek

TM

tool can help.
Favorable interest rates – Interest rates remain historically low.
Broader financing options – These may be available for distressed properties and are more favorable for rental properties than they were in the past.
Two ways to start building your business – you can choose to work either part-time or full-time as a HomeVestors® franchisee.

Full franchisees typically open an actual office location and have a staff that supports and grows their business.
Those juggling other careers and family can join as associate franchisees. Associate franchisees typically work part-time out of their homes. When your business grows into a full-time job, you are able to upgrade into a full franchise.
If you are ready to become a part of the HomeVestors® team, you'll need:
A total estimated initial investment of between $96,000 – $426,250 for a full franchise or $56,000 – $363,250 for an associate franchise.
These start-up costs include:
$70,000 franchise fee for a full franchise, or
$32,000 franchise fee required for an associate franchise.
Military veterans receive a 10% discount off the initial franchise fees under both options.
Aside from the HomeVestors® franchise fee, you are required to have cash available to support purchasing and rehabilitation costs, although HomeVestors® does offer financing for qualifying purchases and repairs. The brand may also require you to have funds that cover a 10% down payment on a property.
You should also have reserves available to cover the costs of rehabilitation, taxes, closing costs, and insurance while you hold a property.
Interested to learn more about real estate investing franchise opportunities with HomeVestors®? You can check out their Guide to Professional Home Buying – Business Plan and ROI Advice. You can also read about other real estate investors who have found success with the HomeVestors® franchise model.
To learn if HomeVestors® is the right fit for you, request your free franchise information or call 800-230-0385.