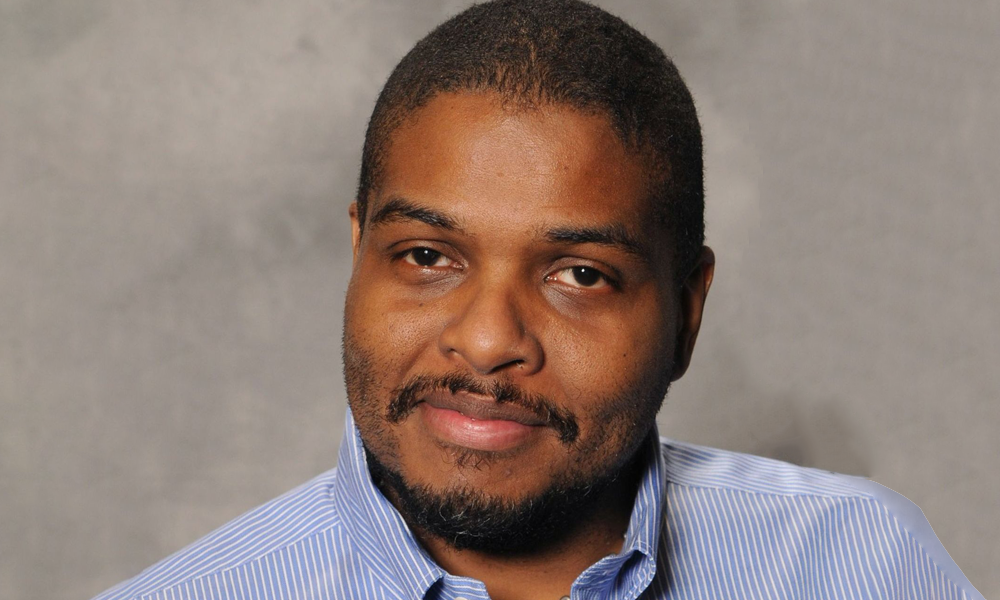 A former teacher from Washington, D.C., Howard James made a big career move when he decided to purchase his FASTSIGNS franchise. He is now educating his team on how to best serve their community. This year, he was named an FBR Franchisee Rock Star!
"Howard James is a Rock Star franchisee for FASTSIGNS because of the success of his center in Washington, D.C., which includes his recent investment to relocate, expand and upgrade his center after more than 10 years at his original location. He has built an amazing business and team." – Mark Jameson, Executive Vice President of Franchise Support & Development, FASTSIGNS
What advice do you have for someone considering investing in a franchise?
Do your research. Look at what you think is needed in your community, check out as many of those systems that are out there. After you choose a franchise, visit as many of the locations and operators as possible and spend some real time in their world.  That experience will allow you to find out if it is the right opportunity for you.
What are you most proud of when it comes to your career in franchising?
I would say that even after retiring as an educator that I am still providing opportunity and training for citizens of my hometown.
What was your career path before you entered franchising?
I was Department Chair / Teacher in the Technical Theater Department of the Local Arts High School, Duke Ellington.  I was also a freelance Scenic and Sound Designer in the DC Metro area.
As a business owner, what has been the biggest challenge you've had to overcome?
The biggest problem has been finding and maintaining a business's biggest asset and that is its staff.  My field is not super difficult, yet it is very specialized and fast-paced.  Finding and maintaining the person who is fit for this environment on a long-term basis is usually trial and error.  This is something one wants to determine before pursuing any system, and something that needs to be planned for.  Systems and processes need to be in place and developed to always have new staff resources available and to effectively and quickly get them up to speed.
What do you like most about your franchise organization?
I like the camaraderie between the other owners and the corporate staff that I have. We all talk weekly and have become personal friends, and they are relationships I would still have even if I was not in the network.
To learn more about FASTSIGNS franchising, request information here.