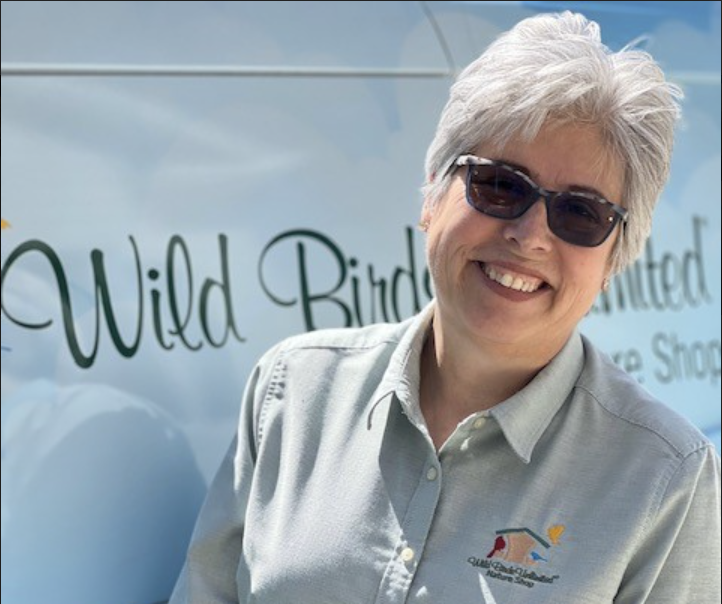 Renee Edge, an avid bird hobbyist, is the owner of four Wild Birds Unlimited franchise locations in Charlotte, Huntersville, Mooresville, and Chapel Hill North Carolina with a fifth location in the works. She opened her first two stores in 2018 and currently has approximately 20 employees across all locations. In this interview, Renee shares her perspective and process from researching retail franchise opportunities to turning her love for birds into owning multiple Wild Birds Unlimited franchise locations. Excerpts from the following interview with Edge are featured in FBR's latest Digital Guide issue.
Name: Renee Edge
Location: Charlotte, Huntersville, Mooresville, and Chapel Hill North Carolina
Franchise owner since: 2018

---
What is your background? Did you have prior experience with retail or with the world of birds and pets?
My husband and I spent 20+ years in the retail grocery business, and rather than having all of our "eggs" in one basket, we diversified our careers. I gravitated to retail Pharmacy where I spent the next 15 years in various positions. I always dreamed of owning my own business, and when the time was right, we made the jump, and never looked back.
What made you decide to transition to a Wild Birds Unlimited franchise?
I researched several types of retail franchise opportunities, but I loved shopping at Wild Birds Unlimited. I was specifically drawn to the way I felt when I fed the birds, spent time in the store, the interactions with the owner, and the store team. They were relaxed, happy, and thoroughly joyful talking about birds, all of the things I didn't feel in my company job.
How long did your research into retail franchise opportunities take from start to signing? Can you walk us through your process?
I started researching retail franchise opportunities about eight years ago, before finally starting a Wild Birds Unlimited franchise. I visited close to 25 stores! You could say I had to be sure. Ha, ha! Once we determined the timing was right, the franchise support team helped us navigate smoothly through choosing the right opportunity. We started the process in October of 2017, and by April 1 of 2018 we signed on our first two stores. The franchise offers a solid timeline and a great action plan that helps potential owners ensure you are ready! They help to keep you grounded, supported and knowledgeable every step of the way.
What are you most proud of?
I am most proud of what we have been able to accomplish in the short time we have spent with Wild Birds Unlimited. All of our stores are hubs for bird lovers, as well as other critters in their yards. Our store teams are filled with hobbyists, birders, and folks who serve the communities in conservation, wildlife education, and habitat restoration, and we make a pretty good living at it too!
There are many retail franchise opportunities out there, did you look at others and what made you decide to go with a Wild Birds Unlimited franchise?
We looked at a multitude of different franchises, from service, to food, to retail stores. We always came back to Wild Birds Unlimited because of the support from the franchise team, the model for progressing forward, and the step by step guide that virtually ensures a smooth transition to a successful business owner.
Did you review the Franchisee Satisfaction Survey Results during the process? Did they have an impact on your decision?
Yes! We reviewed the Franchisee Satisfaction survey. It certainly validated for us that we were making the right decision, but our research had already helped us make the decision.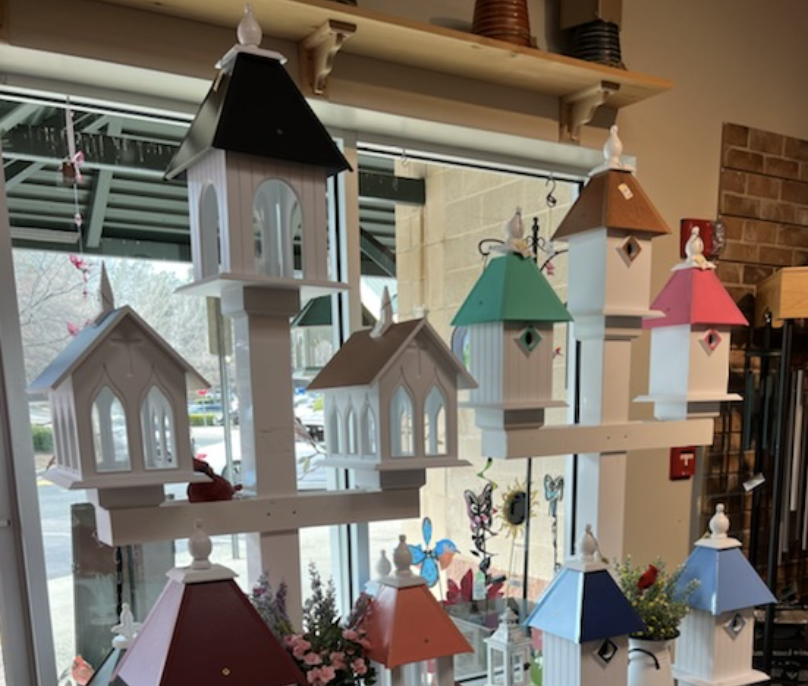 Do you currently participate in the Franchisee Satisfaction Surveys? Do you feel your feedback is heard?
Absolutely! We believe the franchise is keenly in tune with the feedback from the franchisees. We have several avenues to ask questions, give constructive feedback and get timely answers.
What was the first few months like when you first opened your Wild Birds Unlimited franchise?
Exciting, hectic, fun, scary….all rolled into one! When you work for a large corporation like we have in the past, and you suddenly realize you are the corporation, well, that can be a bit unsettling! Luckily we have great support from the franchise support team. There was tons to learn, but in something you love!
Looking back now, is there anything you would have done differently? Any lessons learned that you want to share?
Don't hurry through the process. Take the steps seriously and carefully. Research. Ask tons of questions.
What was your biggest challenge when you think back to the first year or two in business?
I think the biggest challenge is letting go. I mean that you have to slow down to speed up. The more you slow down and coach, teach and train you and your team, the faster you will be able to move forward with speed and agility. Trust your team, trust your gut.
How have you connected with your local community? Have you joined any local groups or Chamber of Commerce organizations?
We are not Chamber members – yet!
Do you partner with any Audubon societies?
We are members of the North Carolina Wildlife Federation, the National Audubon Society, and support several local conservation groups, such as CLAWS, Eastern Bluebird Rescue group, and the Carolina Waterfowl.
Any other insights you can share with us?
If I had known 10 years ago what I know now, I would have jumped in with both feet! I am fortunate to be able to follow my dream and live in its reality! I hope others will do the same!
For more information on Wild Birds Unlimited franchise opportunities,

Call: (888) 730-7108

Visit: franchise.wbu.com