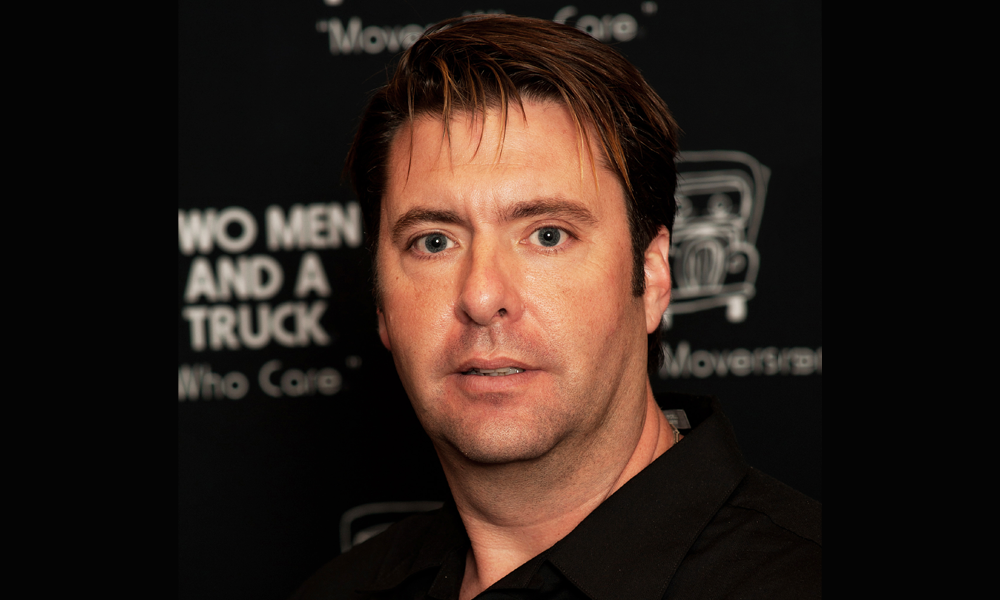 A former UPS employee, Sean Wise knows what it means to provide superior customer service. He has carried that same standard over to his several TWO MEN AND A TRUCK franchises across much of the Southern United States.
When did you purchase your franchise?
I purchased my first franchise in April 2008 in Tuscaloosa. One and a half years later, I purchased my second location in Panama City.
What was it about the franchise model and/or leadership that led you to purchase it?
My first experience with TWO MEN AND A TRUCK® was moving from another city to Tuscaloosa. Based on the reviews, I hired TWO MEN AND A TRUCK®. I was blown away! They had a great attitude. I was also tired of working on someone else's schedule and felt there had to be a better way. We attended Discovery Day at home office in Lansing, Michigan. I was impressed with the executive team's support of the franchisees. I was blown away by the care, core values, commitment, passion, and drive this group created from the beginning.
What type of business experience, education, and/or skills did you have prior to becoming a franchisee that you have found particularly helpful?
I worked for UPS for eight and a half years and knew what it was like to hustle and maintain a great attitude and customer service. What things do you like most about your job?
The team environment. Training the team to go above and beyond to exceed customer expectations.
How did you fund your franchise? Did you receive any discounts?
I saved my entire life through odd jobs like cutting the grass, washing cars, jobs in high school. Then, I was lucky enough to meet the right people. I didn't receive any discounts or incentives.
What advice do you have for prospective franchise buyers? What do you wish you had known prior to going into franchising?
Find an area you're passionate about. Then, figure out how to make a living on it. Talk to existing franchisees in that field. Even think about short term employment with those franchisees to observe and learn to see if you love it. Know that you must invest, not only money, but time. Time is the most important investment you'll make in your franchise for it to succeed. I find the more you put in, the more you get back.
Are you interested in a TWO MEN AND A TRUCK franchise? Head on over to https://franchise.twomenandatruck.com/ to learn more.