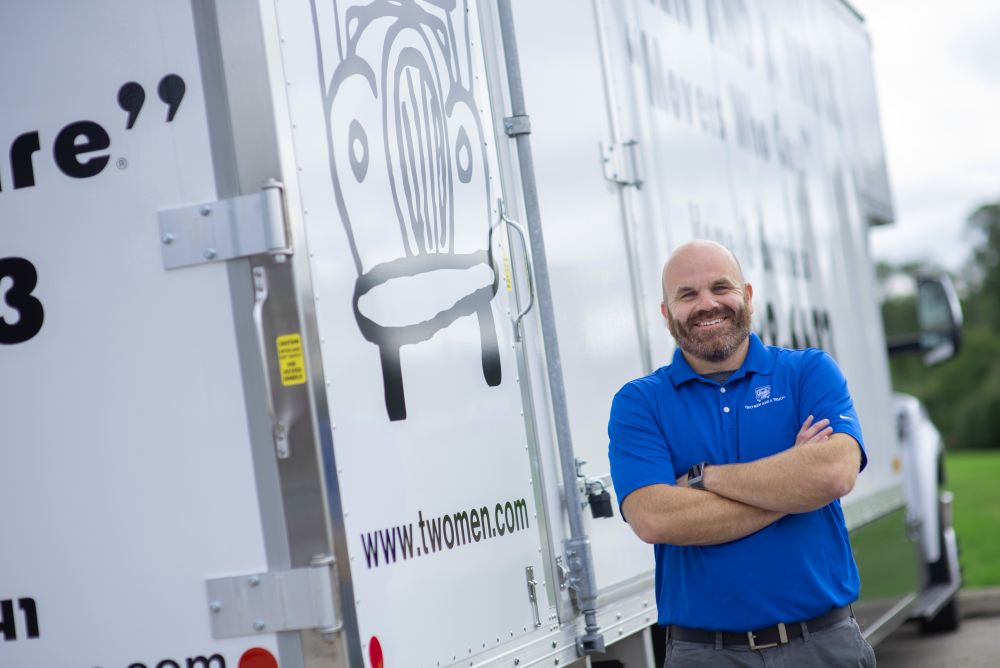 Get to Know TWO MEN AND A TRUCK
TWO MEN AND A TRUCK® is the first and largest franchised moving company in the world, aiming to provide our customers with the highest level of service in both local and long-distance moving, as well as packing, storage, and in-home moving services. We move homes, apartments, sky rise office buildings, businesses, and everything in between – from very small to very large. With more than 35 years of experience in the moving industry, we tailor each move to fit our customers' needs and budget. We pride ourselves on providing innovative and convenient service options, and we continue to take customer feedback while conducting research on logistics and technology to offer the highest-quality service and experience to customers. With our portable container technology, we're able to offer customers portable storage solutions, as well as flexible pricing in long-distance relocation with our Value Flex® moving service.
Franchises across the system are implementing these new service options, which not only helps extend our reach and services from coast to coast but gives our franchisees even more service opportunities to grow their businesses and increase their revenues. TWO MEN AND A TRUCK's commitment to providing outstanding customer service has been consistently recognized with a 96 percent customer referral rating and numerous accolades which include a spot at #175 on Entrepreneur's Franchise 500 list, a ranking on the Franchise Times Top 200 list, and voted a Top 50 franchise in the Franchisee Satisfaction Awards by Franchise Business Review.
Interested in opening your own TWO MEN AND A TRUCK franchise? Take the next step and request more information.
Send Me More Information
Hear What People Are Saying About TWO MEN AND A TRUCK
TWO MEN AND A TRUCK Frequently Asked Questions (FAQs)
Get TWO MEN AND A TRUCK Information Today!
Franchise information about

TWO MEN AND A TRUCK
Cash Required
$80,000- $190,000
Net Worth Required
$160,000
Total Startup Investment
$179,000 - $585,000
US/Canada Franchise Units
389
What Franchise Owners are Saying
"Training is great! We have tons of videos and online classes that movers, drivers and staff can learn from and you have a whole network that you can learn and rely on to assist in running all aspects of a Franchise."
Robert
Two Men and a Truck Franchise Owner