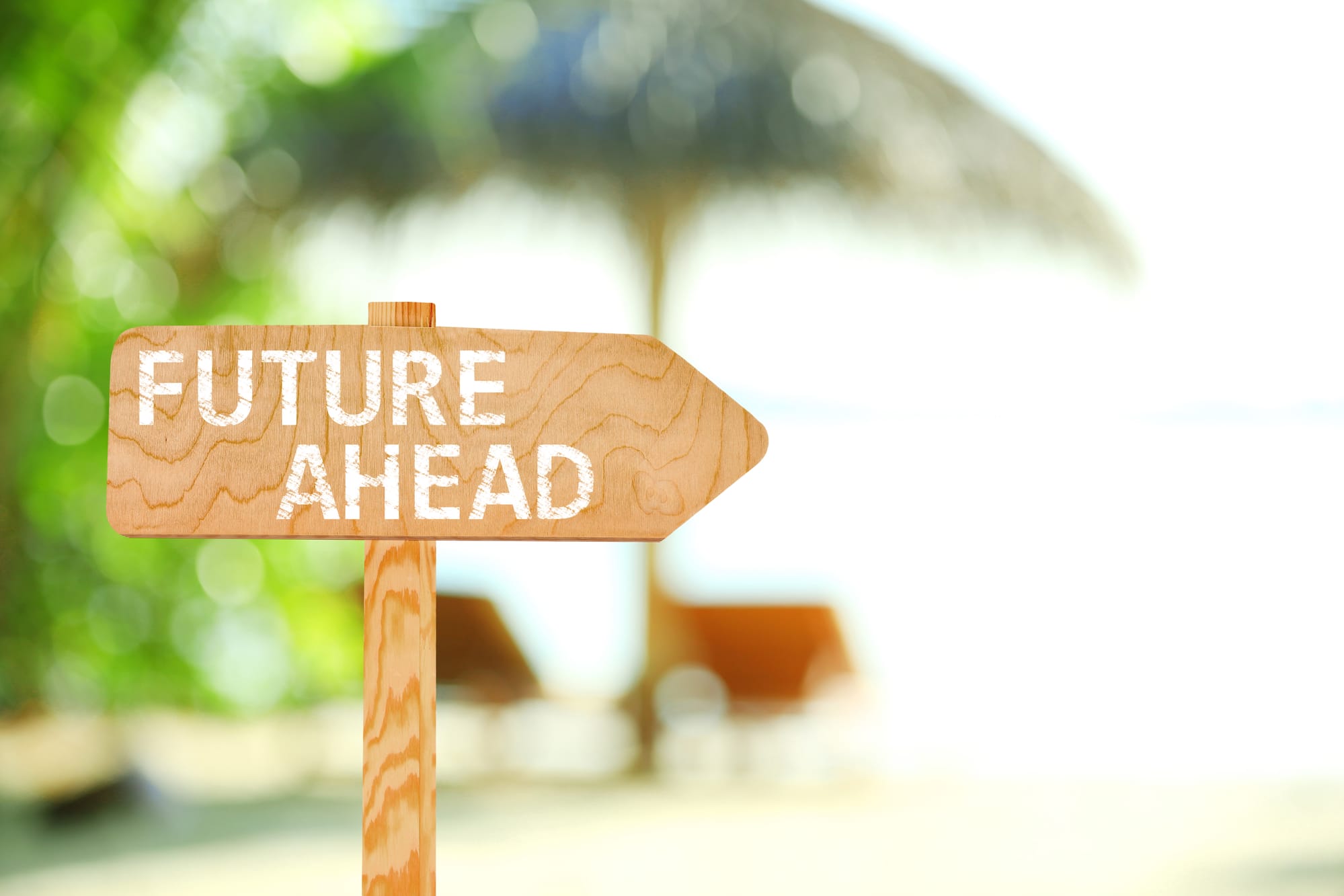 Have you ever thought about starting a second career?
Perhaps you love what you've been doing, but have decided that you just need a change. Perhaps you used to love what you do, but the job that once stoked your passion now just burns you out. Or perhaps you've retired and you're looking to begin on your second act.
There are plenty of reasons to start thinking about a second career (or third or fourth, for many of us). In fact, exploring the world of possibilities to come up with ideas for your ideal second career can be a fun exercise.
It can help to start out with a little pie-in-the-sky pondering because it does tend to draw the mind to activities that you would actually love to spend most of your day doing. After all, it's like that ancient Chinese job counselor Confucius is said to have once said — "Do what you love, and you'll never work another day in your life."
Of course, you don't have to be a famous philosopher to know that hard work is good for the soul, especially if you love what you do. As you might imagine, if you're serious about moving past the daydreaming stage, the process of mapping out a solid list of second career opportunities will actually require a bit of research. So let's do a little brainstorming.
Ideas & Opportunities: Let's Talk About Your Second Career
School teacher 
In some ways, this is the ultimate second career. You've toiled for years or decades in retail or hospitality or at an office. But you've always loved the idea of being at the head of that classroom, teaching your students and perhaps learning as much from them as they do from you. You may need some additional education before you start educating young (or even not-so-young) minds, but you know the rewards will be more than just financial. Plus, you'll get summers off — not a bad perk.
Nonprofit work
What is your favorite cause? The one that moves your heart and makes you want to lend a hand? Children in need. Civil liberties. Fighting cancer. Protecting the planet. Making the world a little brighter and more creative by supporting the arts. Nonprofit work tends to pay less than other jobs, but working to make a difference in an area that is important to you helps even out the bottom line.
Airbnb entrepreneur
If you own residential real estate and are in a position to do so, you may wish to consider earning some extra money by renting to visitors through the immensely popular global travel website. This is by no means a full-time job, but can be a great way to supplement your income. Bonus: If you like the Airbnb model, you might even parlay the experience into a sweet, budget-minded travel adventure to somewhere you've always dreamed of visiting.
Real estate
Pros: Outstanding commission potential for a savvy, friendly people person. Cons: Commission structure generally means no safety net when times are slow. Also, you can fashion a flexible schedule, but it'll be to your advantage to work when your clients need you, which sometimes means nights and weekends. Bonus: Some days you get to help make dreams come true; imagine selling that first starter home to a young couple looking to begin a family.
Inventor 
OK, this one isn't for everybody. But for the scientific, mechanical or technological geniuses among us, you know that revolutionary idea that I'm talking about. Yes, there are some inventor scams out there to avoid. And it's certainly not as simple as: 1. Invent something amazing, 2. Go on the TV show "Shark Tank," and 3. Boom! However, real people are changing the world and earning real money by nurturing their own great ideas from vision to reality.
Marketing
Here's an industry that has changed substantially as old-school techniques like cold calling and direct mail have been supplanted by strategies that emphasize customer experience, brand storytelling and creative use of data analytics. And in terms of opportunity, if you do a little legwork you'll likely find that in most communities there are a lot more agencies than there used to be.
Personal trainer 
This can be ideal for people with a lifelong passion for fitness. Many jobs will require a professional certification, but opportunities range from corporate wellness to gyms and health clubs, as well as local recreation department programs. While we're talking about healthy jobs that make you feel good, let's put yoga instructor in this category too. You don't have to be a 20- or 30-something to make an impact as a personal trainer.
Dog walker
You'll get plenty of exercise with this one too, not to mention fresh air. Love dogs? Spending hours with them each day may sound frivolous but, according to AARP ("Great Second Careers"), a motivated dog walker can unleash potential earnings of over $40,000 a year. The article interviews a California woman who talks about how she started a very successful dog walking/dog sitting company.
Freelance writer 
Does written communication come easily to you? A disciplined, motivated freelance writer can earn as much as a full-time professional who works 9 to 5 in any number of fields. As a freelancer, you'll be able to choose the assignments you are most interested in; or you can leverage your expertise in a particular area and position yourself as a subject specialist. Plus, you can work on that novel on the side.
Business owner 
Yes! This is the dream of industrious go-getters from all walks of life. The opportunity to be your own boss and control your own economic destiny has considerable appeal. However, discouraging statistics around the rate of success for new businesses prove to be deal-breaker for many when they analyze the potential reward vs. the financial risk.
But here's a twist. If you love the idea of owning your own business but are rightly concerned about your odds of success, you may want to consider taking a closer look at franchising. For would-be entrepreneurs across all fields, including many of those mentioned above, franchising offers the chance to be your own boss without taking on the significant risk that comes with starting a business from scratch.
Statistics vary of course, but no matter the source, franchise owners enjoy a significantly higher success rate than those starting a business from scratch. The world of franchising has been experiencing steady growth since the financial crash of 2008, with a variety of opportunities in some of the fields mentioned above (real estate, education, personal training, pet care, etc.) and many more. In fact, many franchisees will invest in a franchise that is totally unrelated to their first or primary career.
For instance, after spending 25 years in the hospitality industry, working as an executive for a global hotel brand, Kristi Janman decided it was time to pivot her career. She knew she wanted to build a business that enriched the lives of others, but she also knew that she did want to start from scratch. "I wanted to invest in a smaller franchise with growth potential where I didn't need a ten-year runway to build a business. The franchise model was perfect for me," she explained. In 2015, Janman bought her first Nothing Bundt Cakes franchise in Kennesaw, GA. "If I had known how rewarding this is, I would have done it sooner!" she exclaimed.
You'll also want to consider these key benefits of franchising:
• You don't need past experience in the industry you choose because the franchisor will provide all the training and support for you. After all, they are invested in your success.
• The risk is considerably lower than starting a brand-new business on your own.
• You'll enjoy some built-in brand recognition and customer base.
• You'll save on expenses through the collective purchasing power of the franchise system.
• You'll benefit from lessons learned from your fellow franchise owners rather than having to figure everything out on your own through trial and error.
• You'll be able to craft a more flexible schedule, perhaps even one that includes work from home if you desire.
Not only that, franchising allows you the opportunity to be a job creator! Imagine owning a business that contributes a positive economic impact not only to your own personal bottom line, but to your community as well?
OK, we're a little biased. We're franchising industry experts as well as true believers. But part of our job in helping to connect would-be entrepreneurs with their ideal franchise opportunities involves offering straightforward advice about both the pros and cons of franchising.
The opportunities are plentiful. You can learn more about this year's top-rated franchises by exploring Franchise Business Review's reviews and ratings.