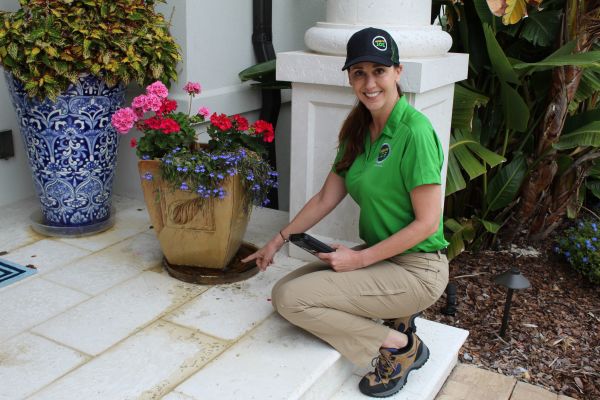 Sponsored Content Provided by Mosquito Joe
You're ready to make the leap from employee to employer and buy a franchise. You've done your research and narrowed down your options. One of your top contenders might be Mosquito Joe, an award-winning brand that you think aligns well with your goals and aspirations.
Why an Outdoor Pest Control Business is a Smart Investment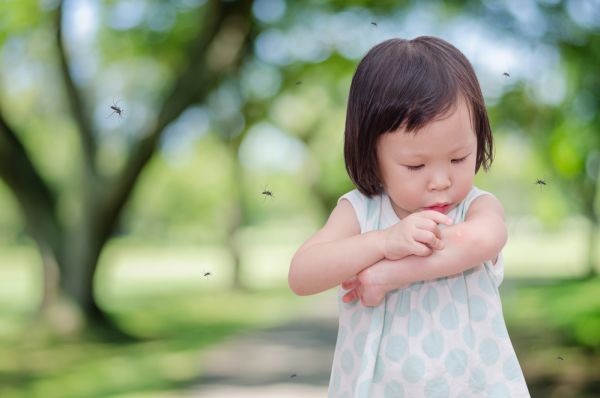 Mosquitoes and ticks are more than an annoyance—they pose health concerns for people and their pets. Driven by consumer demand, mosquito and tick control businesses are flourishing in communities across the country and helping residents and visitors comfortably return to the outdoor activities they enjoy.
1. Mosquito control is a fast-growing industry.
Mosquito treatment is a small, yet, fast-growing segment in the pest control industry. According to the American Mosquito Control Association, there are 176 mosquito species in the U.S. alone. The total global pest control market was valued at $16,883 million in 2017 and is expected to reach $24,397 million by 2024, with insects being a large segment in this market. Furthermore, North America accounted for almost half share in the global pest control market, due to the growing concern over pest born diseases, according to a recent Pest Market Control study market research report.
2. Mosquitoes and ticks are not only nuisances – they are a public health concern.
West Nile virus (WNV) is the most prevalent mosquito-borne disease in the continental U.S., according to the Centers for Disease Control.  There are no vaccines for it, and about 1 out of 150 infected people develop a serious, sometimes fatal, illness.
Lyme disease is an infection spread by ticks that causes more than 300,000 illnesses each year in the U.S. It is the most commonly occurring vector-borne disease and the sixth most commonly reported notifiable infectious disease, the CDC reports.
3. Families want to enjoy their outdoor spaces.
Most people would prefer to enjoy summer outside rather than stay indoors. Parents also want the security of enjoying a day playing in the backyard with their pets and kids without worrying about mosquitoes, ticks and fleas.
Mosquitoes can also have a dangerous impact on pets and other animals. According to the AMCA, dogs can contract heart worm from mosquitoes. Additionally, from 2000 to 2007 more than 25,000 horses died from Eastern Equine Encephalitis and West Nile Virus.
6 Reasons to Consider Investing in a Mosquito Joe Franchise
Headquartered in beautiful Virginia Beach, VA, Mosquito Joe is one of the leading mosquito control services in the industry, servicing residential and commercial customers nationwide. The company started with a single van and has grown substantially over the years, today boasting:
122,000 customers
153 franchises
10 years in business, 7 as a franchise
Operating in 35 states and Washington, D.C.
320 territories now open
Rated as a top franchise by Franchise Business Review and recently placed #1 in the pest control category in Entrepreneur's 2019 Franchise 500 Ranking
Beyond their sustained growth and the awards and recognition that Mosquito Joe has received, they are an attractive opportunity for prospective franchise owners for several reasons:
1. Low Initial Investment
The franchise fee for a Mosquito Joe franchise is $35,000, and the total initial investment ranges anywhere between $95,600 and $140,000, according to the company.
2. No Experience Needed
Many Mosquito Joe franchisees have never owned a business before. Brad and Stephanie Simon, who own five territories in Arkansas, had no business experience prior to opening their first Mosquito Joe franchise. They said: "We knew that buying into a proven system with a corporate support team and a team of franchisee peers would greatly increase our chances of success."
Successful Mosquito Joe franchisees exhibit passion and drive, can follow a proven process, and have a desire to work as a team to serve their customers.
3. Discounts and Incentives
Mosquito Joe is committed to giving back to the communities in which they serve, which is why they offer incentives to not only veterans, but current law enforcement and firefighters as well.
VetFran: A program founded in 1991 by the International Franchise Association and the Franchise Education Research Foundation, its mission is to educate veterans about franchising, as well as provide them with the necessary tools and resources to succeed (including discounts). Mosquito Joe gives qualified candidates $6,000 off the initial franchise fee!
Community Heroes: The Community Heroes program is exclusive to Mosquito Joe and offers additional incentives to members of select professions that, to MoJo, are "integral to the safety and well-being of communities." This includes current or former law enforcement officers and/or firefighters.
Applicator Advantage: Financial support is offered to those certified in pesticide applicator licensing for mosquito control.
4. Full Training and Support
Marketing Support: As a franchisee, you get access to promotional materials, marketing strategies, and customized campaigns to help promote your business — supported by a dedicated Mosquito Joe marketing team.
Ongoing Training: Before opening a franchise, franchisees participate in an extensive training program at the Mosquito Joe headquarters in Virginia Beach. It is called "MoJo University," and franchisees learn everything from how to operate equipment to best business practices.
24/7 Call Center Support: "The MoJo Line" will take your calls and customer calls 24/7, which establishes trust and reliability.
5. Innovation
Offering best in class technology, Mosquito Joe takes advantage of innovative software solutions to manage business unique to the pest control industry. This software is used for customer recruitment, marketing, accounting, training, and more.
6. Flexibility
Mosquito Joe is a seasonal franchise, meaning that (depending on the location) you can reduce your workload during the cold winter months to spend time with family and friends. And, perhaps the best part of owning a MoJo franchise: there is no need to buy/build a retail location.
Itching to Get Started?
The U.S. pest control market is growing four to five percent annually, according to investment advisor William Blair. One of its analysts expects pest activity to continue to increase with rising global temperatures and denser populations. About half of the $18 billion global pest control market is in the United States, where the majority of the roughly 20,000 pest control operators are small, local providers.
With a growing market and ample opportunity, Mosquito Joe is proving itself to be a profitable, growing brand. In 2018, a single territory made $894,913 in gross revenue. And, the number of Mosquito Joe territories increased from 235 to 285 between 2017 and 2018. If the numbers weren't convincing enough, the charitable actions of the company and its involvement in local communities underpins its mission. Mosquito Joe has partnered with Beat the Bloodsuckers and Nothing But Nets to help fight mosquito-borne illnesses in the United States, and across the globe. Their efforts are making outside fun again for families across the nation.
You can learn more about Mosquito Joe franchise opportunities here.