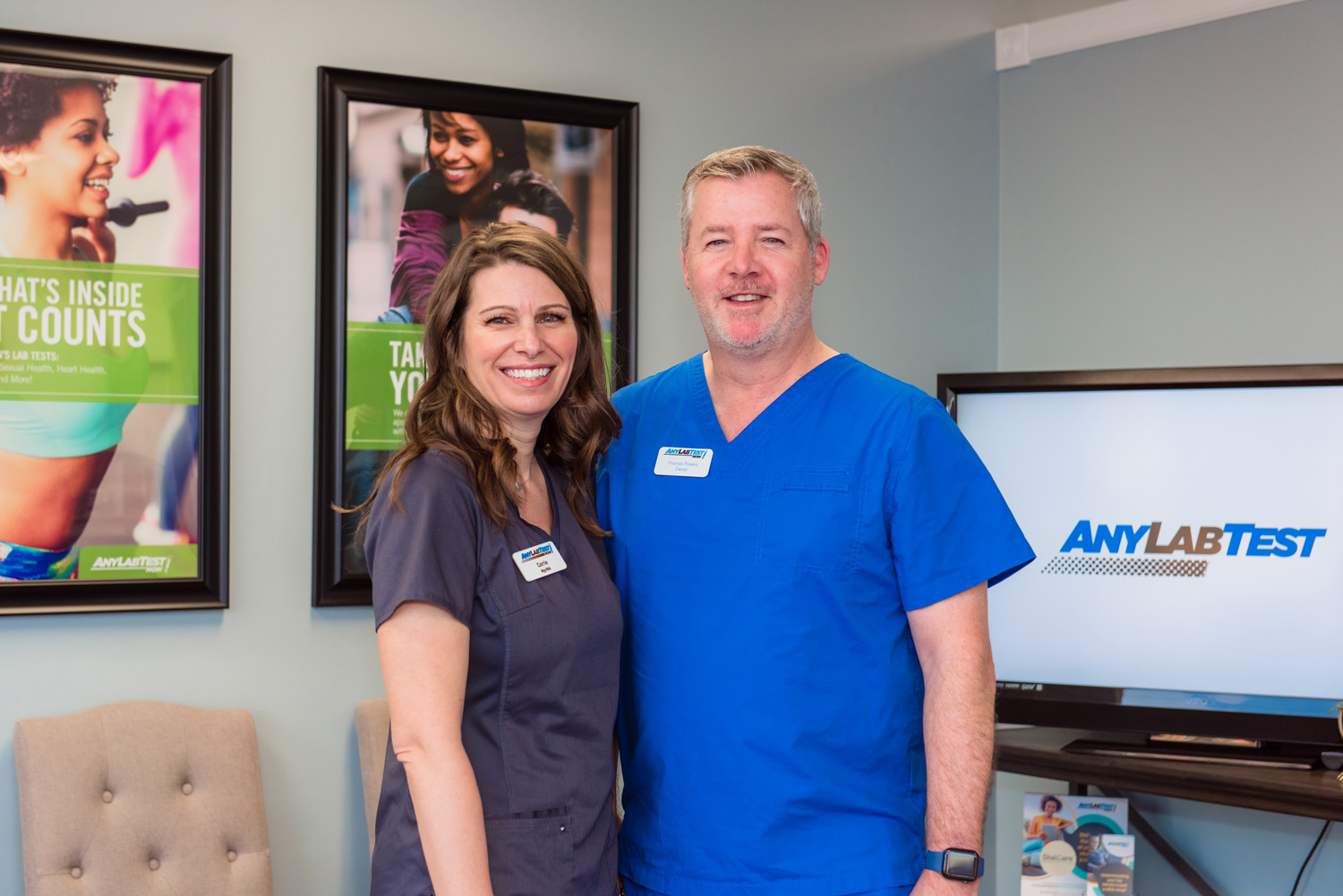 Thomas and Carrie Powers were nominated by the Any Lab Test Now franchise leadership team in the Multi-Unit Owners category for a 2021 Franchise Rock Star Award. They were chosen by Franchise Business Review from among 200 nominations for their outstanding achievements as Any Lab Test Now franchise owners in Tulsa, OK.
What is one of the biggest mistakes you made when you were first starting your business? What was your biggest takeaway from it?
Not spending time with other owners in their business to fully understand the day-to-day operations and processes.
Is there a book or podcast you've read/listened to that has helped you in starting or building your business?
"Good to Great" (by Jim Collins) was very helpful in understanding the importance of the hiring process.
How did you build a winning team for your business?
We're very hands-on and lead by example. We also understand when it's best to part ways with employees that do not meet your expectations. You have to be prepared to let people go instead of hoping they improve.
How did you build and maintain a solid relationship with your franchisor?
We are very involved in committees and training, so we have a lot of access to many different members within our franchise.
What are the biggest work-related challenges you faced during the pandemic? What have you done to address them?
Managing our employees. We had to cut back hours but remained an 'essential business' due to our model. We did not lose any employees due to the pandemic because we ensured they were getting enough hours.
For more information on Any Lab Test Now franchise opportunities, call (770) 250-3393 or visit anylabtestnow.com/franchise. You can also email [email protected].