Right at Home franchise owners serve their clients and community by providing in-home companionship, personal care services, and assistance to seniors and disabled adults who want to continue living independently in their homes. The business model is designed to empower franchise owners to operate their businesses independently with plenty of ongoing training and support.
Right at Home is a winning franchise opportunity for those seeking fulfillment in their careers beyond financial security. This article will review the top 5 reasons to own and operate a Right at Home franchise. 
1. Build a Compassion-Driven Career
Founded on compassion and driven by serving others, the Right at Home franchise model appeals to entrepreneurs from all professions and walks of life. When hospital administrator, Allen Hager, witnessed older patients being released from the hospital only to struggle with inadequate care at home and return to the hospital again and again, he was determined to find a solution. Hager founded Right at Home to provide ongoing assistance and improve outcomes for the aging and disabled–in the comfort of their homes.
No matter their varied backgrounds, Right at Home franchise owners share one commonality—a strong desire to help others. You do not need caregiving or health industry experience to succeed as a Right at Home franchisee. This franchise opportunity is ideal for those who want their work to have more purpose and to use their skills more meaningfully. You bring compassion, and the company will provide the training and support needed to do well.
2. Sustainable Business Model
You may have heard the term "Silver Tsunami," which refers to the exponential growth of the aging population. People are living longer, and most are dealing with chronic health issues for at least the final five years of their lives, if not longer. There is no better time to establish and grow a business focused on caring for the aging and disabled.
Deborah L. Wince-Smith, President and CEO of the U.S. Council on Competitiveness, said, "As the general population and workforce get older and live longer, U.S. competitiveness will depend on how we support and prepare seniors, employers, and our society more broadly for this wave… We have a golden opportunity to capture significant economic and societal returns and create a higher quality of life for all of us as we age."
Rather than churning elderly citizens in and out of medical facilities, Right at Home meets the needs of an underserved population by helping people remain comfortable and cared for in their homes when they need it most.
3. Recession-Proof Business
Despite economic ups and downs, franchising has historically performed well across most sectors, but some tend to be more recession-resistant than others. "Franchises in the 'need-to-have' rather than the 'nice-to-have' segments are more likely to fare well during challenging economic times," said Eric Stites, founder and CEO of Franchise Business Review. "Senior care is a service people are less likely to cut back on during a downturn."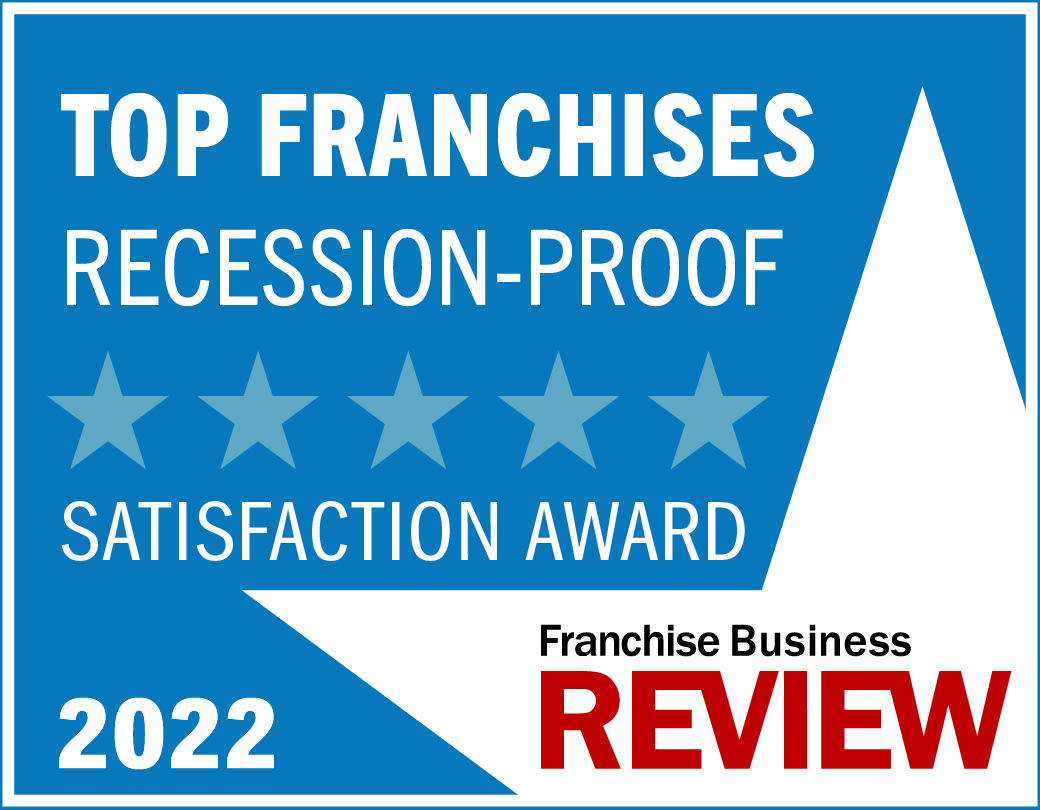 Jen Chaney, vice president of franchise development for Right at Home, said, "Right at Home has weathered many economic storms over the years. The one fundamental factor is the demographic we serve. Despite challenging economic times, the growing demand for the type of services Right at Home provides will always be in demand. We're still expanding our footprint. We still have a lot of territories to cover and so many more people to reach."
Right at Home has been recognized as a Recession-Proof Franchise by Franchise Business Review multiple times throughout the years.
4. Industry-Leading Training and Support
Right at Home distinguishes itself from other home care companies by providing a unique and comprehensive training program to franchisees. The program consists of a combination of virtual and in-person training sessions that equip franchisees with the necessary skills and knowledge to succeed in the home care industry.
Throughout the program, franchisees learn how to recruit and retain caregivers, develop effective marketing strategies, and handle essential administrative tasks with business ownership. Right at Home takes pride in providing expert guidance and support to franchisees, ensuring they are well-prepared to overcome any challenge.
As a result of this exceptional training program, Right at Home franchisees are well-equipped to thrive as business owners and make a meaningful impact in the lives of seniors and disabled adults in their communities. Franchisees also have the option to join Right at Home's highly-acclaimed peer performance groups after their first year in business.
Right at Home offers a strong support system for its franchisees, including a network of fellow franchise owners and a dedicated Business Performance Coach (BPC). These resources provide franchisees with invaluable assistance and guidance as they navigate the challenges of business ownership.
With the help of their BPC and fellow franchise owners, Right at Home franchisees are able to troubleshoot day-to-day tasks and develop effective long-term strategies for success. Right at Home is committed to fostering a culture of collaboration and support, recognizing that working together is the key to achieving exceptional results in the home care industry.
 5. Your Business Your Way
As a Right at Home franchise owner, you have the ability to improve your own life while making life better for clients, their families, and your community. No matter your background, you can leverage your previous personal and professional experience with the franchise's proven business model, training, and robust support to craft the business of your dreams.
The services you offer, and the size and scope of your staff, are entirely up to you. Most franchisees provide companionship and personal care services. These include playing cards with clients, preparing meals, helping them brush their teeth and get dressed, and helping with errands. Some franchisees provide in-home nursing services, as well. These services help ease the burden on the client's family and friends, who are often overwhelmed with providing and coordinating care for their loved ones. 
Conclusion
Right at Home helps improve the quality of life for its franchisees, their clients, and their loved ones. It empowers franchise owners to develop a resilient, financially-rewarding business while finding greater fulfillment in their careers and giving back to their communities.
To learn more about the Right at Home franchise opportunity, click here.