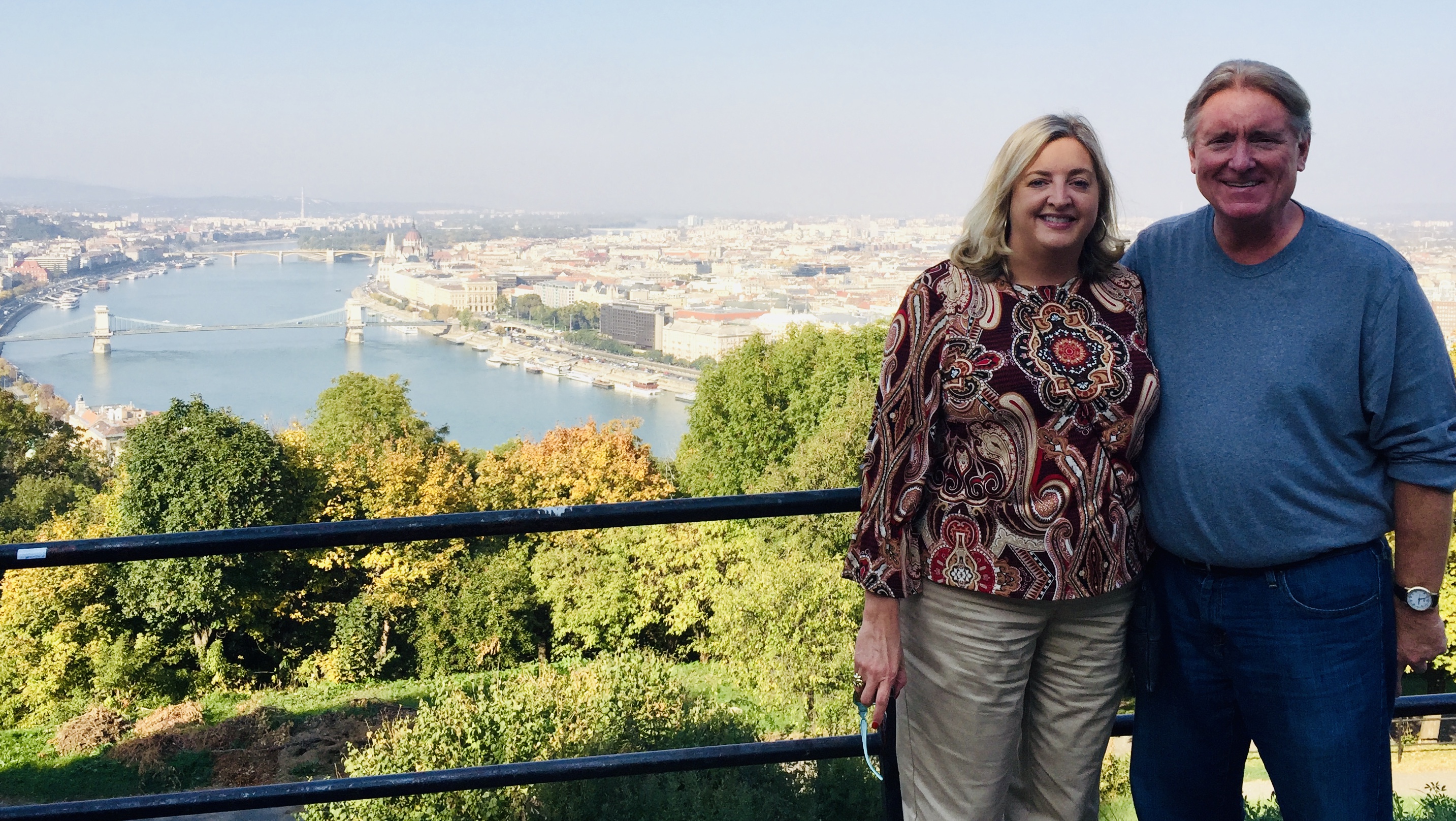 Sponsored Content Provided by Dream Vacations
Travel Agent Career Quick Facts
What do travel agents do?
Travel agents sell individual and group travel, booking air, hotel, all-inclusive vacations, and cruises for clients, as well as offer planning services and advice for travelers.
What do you have to do to become a travel agent?
There are no specific requirements to become a travel agent. Although a background in tourism, marketing and sales can be beneficial, anyone who enjoys working with people can find success as a travel agent. One great way to enter the field is through franchising. When you invest in a franchise you will receive training and support, which can be very beneficial as a new travel agent.
How much do travel agents make?
Travel agent's salaries vary, as some agents choose to work as employees for big brands while others choose to invest in a franchise and run their own business making commission on each sale. At Dream Vacations, the franchise model is home-based and franchise owners can make can set goals toward their earning goals.
How long does it take to become a travel agent?
Since there are no required classes or certifications for travel agents, you can begin your career as soon as you graduate high school. As a Franchise Owner with Dream Vacations, you'll receive full training and upon completion will be a certified travel agent able to sell travel.
What is the work environment?
This will depend on who you work for. Travel agents that own a Dream Vacations franchise can work from home or from anywhere in the world. All you need is access to the internet and you can make your work environment what you want!
What is the job outlook?
The travel industry is one of the fastest growing industries providing a formula for long-term success. With a strong economy, people have more disposable income and want to spend it on vacation experiences.  Non-cruise sales have increased more than 30% year-over-year, 38% of millennials have used a travel agent in the last 12 months and in 2019 over 30 million passengers will cruise — 70% of which will be booked through a travel agent.
Name: Christy Scannell
Location: San Diego, California
Franchisee since 2011
Favorite vacation spots: Paris and Cambodia
Before Christy Scannell ran a successful travel business in Southern California, she worked for more than 20 years as a writer and editor. The same curiosity and attention to detail that made her successful in the publishing industry is now responsible for the six-figure income she earns today as a Dream Vacations franchisee.
Eight years ago, Christy first discovered Dream Vacations (when it was known as CruiseOne) after reading an article about what it was like to own a franchise travel business. Although the opportunity required her to stretch beyond her comfort zone, the support and structure of a franchise business appealed to Christy – who became increasingly excited about the potential of owning her own travel business.
"Not only did I not have any travel sales experience, I had no sales experience at all!" Christy said. "Because I had regularly booked travel for myself and my friends and family, I was confident (somewhat naively, perhaps) that I had the basic knowledge to start a business. Everyone around me thought I was crazy to start a travel business during an economic downturn. I happily proved them wrong—and I often jokingly remind them about it!"
Dream Vacations, a CruiseOne company under the umbrella of World Travel Holdings, is the world's largest cruise agency. Since 1992, the franchise has grown to 1,200 franchise owners who help travelers book air, hotel, all-inclusive vacations, and cruises. Their agents are home-based and do not operate in defined territories, which allows them to sell travel to anyone throughout the world. Christy said the week-long training she received at Dream Vacations' Fort Lauderdale corporate office helped her learn the foundation of how to run a travel franchise and connected her to corporate team members and travel suppliers. She said she also took advantage of travel suppliers' online training, webinars, and workshops.
Worried about competing with online booking sites? According to Dream Vacations, 70% of cruises are booked through a travel agent and travel agents can save clients $452 per vacation on average. Moreover, those online transactions can take up to five hours and travelers aren't provided with the information they need, customer service, or exclusive offers provided by suppliers that only agents are privy to.
"Dream Vacations travel industry relationships provide me contracted travel rates and extras that help me close sales and retain clients," Christy said.
Other tools Dream Vacations provides its franchisees include access to corporate representatives, ongoing online education, web-based business tools, and marketing support. That said, a travel agency is a business you must build and grow yourself. No two days are alike, and multitasking is part of the job description.
"I can be on the phone with a supplier, while I am emailing a client, glancing at another client's text, and printing travel documents for a third client—all at the same time," she said. "This is not the job for anyone who is organizationally challenged, wants to work a set 8 a.m. to 5 p.m. schedule, or gets stressed at every bump in the road."
While you can choose to work full-time or part-time or specialize in one area of travel—for example, cruises or Caribbean travel – your main job will be to exceed each customer's expectations.  Whether Christy is serving a family on their first Caribbean cruise, millennials hiking in Patagonia, or a retired company taking the train across Europe – she's up for it.
"I know many successful travel agencies who specialize in themed group trips and that is a marvelous way to grow your business, but I've learned that I most enjoy individual client bookings, particularly luxury," she said. "I don't mind a 2 a.m. client text from Italy when I know I can be that client's hero and she will continue to send me business. That's worth an extra cup of coffee the next day!"
If you are interested in selling travel, working for yourself, and taking advantage of amazing travel deals, Christy has five tips about how you can be a successful travel agent working from home.
5 Tips on How You Can Start a Successful Travel Agent Career

Have a second source of income for your first year or two in business. You'll want to be able to ramp up your business, market yourself, and get into your potential clients' travel planning cycle. Plus, travel commissions do not pay out until after your clients have completed their vacations.
Think beyond your friends and family. While loved ones might be some of your first customers, those contacts will not be enough to sustain your business—or grow it. Christy suggests leveraging marketing tools that work for you and "grinding away" at those.  For example, Dream Vacations invests $4 million annually into its national marketing campaigns and lead generation programs that include direct mail programs and content agents can use for social media marketing, for example. "There are plenty of fish in the sea, but you won't find them standing on land – waiting on your phone to ring," Christy said.
Add a personal touch. When people book travel with an agent, they are seeking a trustworthy partner who can provide them the best vacation options, find them great deals, and support them if they encounter any challenges along the way.  Special touches such as handwritten thank you notes, and client gifts show you truly care about the customer experience. "Travel is an emotional purchase—appealing to clients on that level creates confidence and loyalty," Christy said.
Trust your gut. At the beginning of your journey, you are bound to second-guess yourself. Some marketing tactics will work better than others. You'll learn how to better serve your clients over time, too. "If a client didn't feel right to me, I often took the client anyway because I didn't want to miss out on the commission. But I've come to realize that declining 'bad clients' allows me to spend additional time on my 'good clients,' which more than makes up for the lost commission."
Learn everything you can. Taking advantage of all that travel suppliers have to offer makes you an invaluable resource for your customers. It's also important to build personal relationships with travel supplier representatives. "Anyone can book travel online—knowledge and relationships are your intangible resources," Christy said. Leveraging the systems and tools Dream Vacations offers franchisees will also help you spend more time attracting and retaining clients. Its "My Cruise Control" platform allows franchisees real-time access to cruise inventory and includes an online reservation system that allows agents to book travel seamlessly. "Our proprietary My Cruise Control system is unique in the travel-franchise market and captured my attention immediately—I suspected it would make selling travel easier, but I had no idea how true that would be on multiple levels," Christy said.
BONUS – Get out there! Customers love to hear about hot destinations firsthand. As a Dream Vacations agent, you can use your deep travel discount to explore the world and scope out trips for your clients. "I've been fortunate to visit many bucket-list destinations in Europe, Asia, and the Caribbean, plus Alaska, Canada, and French Polynesia," Christy said. "I am a total Francophile and absolutely love Paris, but my recent trip to Cambodia stole my heart and I can't wait to return there."
The beauty of owning a Dream Vacations franchise is that you can do what you want with it, Christy said. Whether it's your full-time job or your side business, you have the flexibility to make it your own.
"Thankfully, I've grown the business into a six-figure income but that has come with enormous effort," she said. "Not everyone will want to work that hard and therefore their income will be substantially less. But if they are achieving their lifestyle and financial goals, that is the perfect franchise for them!"
Completing the Journey: Becoming a Dream Vacations Franchisee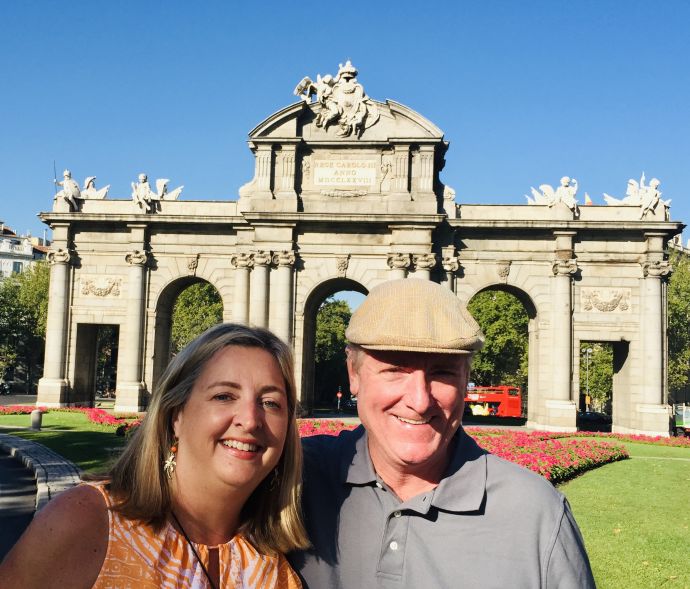 Dream Vacations has been rated among the top franchises by its franchisees in a recent Franchise Business Review survey, where it was rated as either "Excellent" or "Very good" in eight categories, including financial opportunity and general satisfaction. Here's what you need to know if you are considering a Dream Vacations franchise.
What you can expect to make as a home-based travel agent varies. Dream Vacations pays out commissions to its agents weekly. According to Item 19 in its Financial Disclosure Document, its top group of franchisees (representing 5% of the network) had average sales of $2.2 million in travel in 2018. The lowest group, which represented 38% of all agents, had average sales of $42,563.
Although Dream Vacations offers a low barrier to entry, initial franchise fees will vary depending upon your travel industry experience. For example, Dream Vacations initial franchise fees range from $495 to $9,800 depending on your experience level. (Novice agents can expect to pay $9,800; Intermediate agents $3,195, and Experienced agents, $495.) The franchise offers a 20% discount off the franchise fee to U.S. Veterans, active-duty spouses, first responders and community heroes including teachers and medical staff. Also, Dream Vacations provides financing for initial franchisee fees for up to $7,300 over a two-year term, with a $3,500 down payment.
Your total initial investment could range between $1,795 and $20,300, to include your initial franchise fee, initial office supplies and computer equipment, advertising and insurance.
You don't have to dream it to do it! Becoming a Dream Vacations agent is attainable for most people, thanks to its low investment requirement and minimal overhead costs. For more information about franchising with Dream Vacations you may call 888-202-8631 or visit www.DreamVacationsFranchise.com