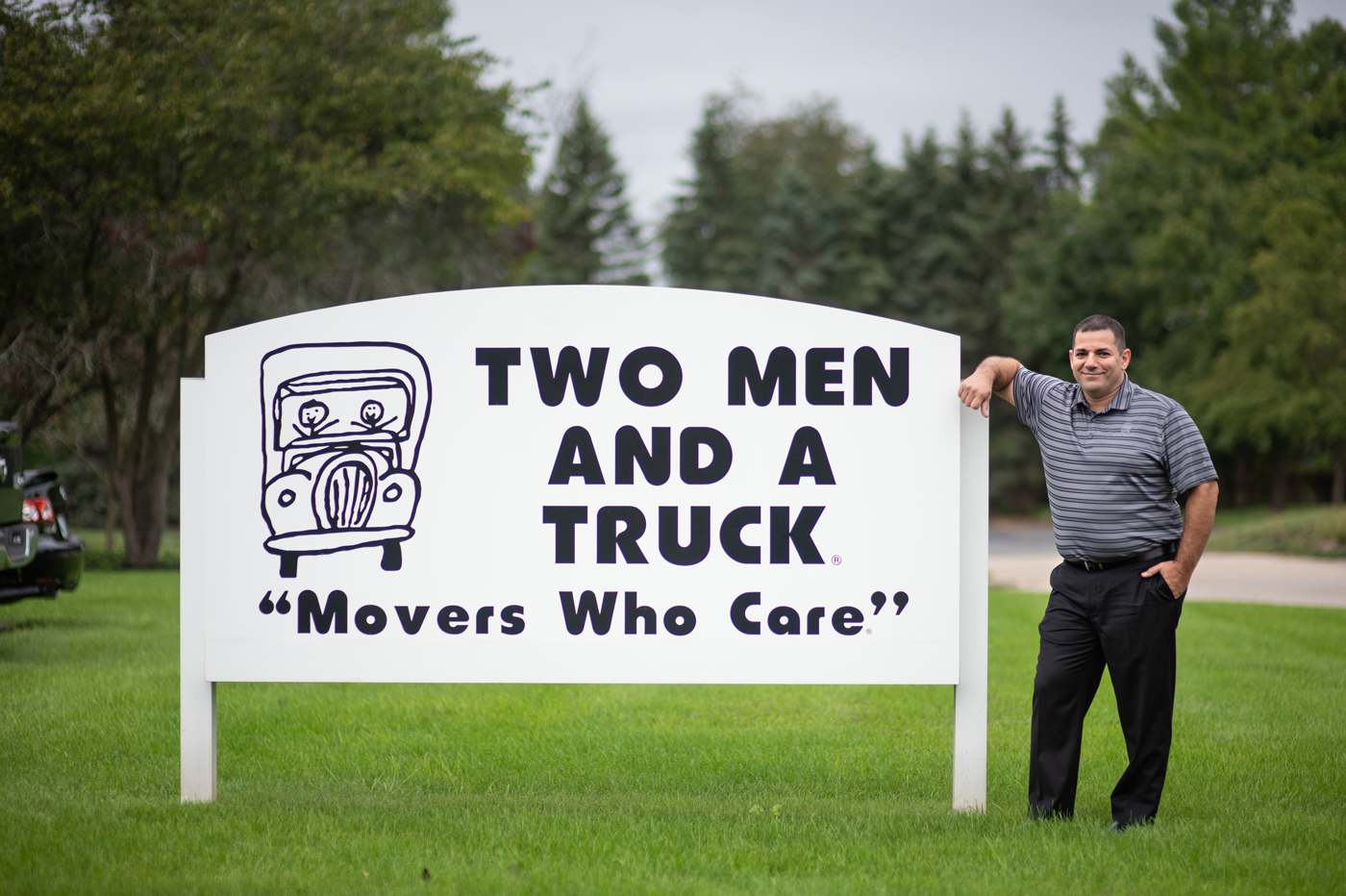 When Terry Bruns opened his TWO MEN AND A TRUCK® franchise in Boise, Idaho in 2012 he didn't see a way to expand his moving business into other territories in his home state. But thanks to the TWO MEN AND A TRUCK Mini-Market Program, Bruns has been given the opportunity to expand his business into a smaller market in Idaho, and make his small business dreams come true.
"It's great having these smaller territories available to us. The mini-market program to the TWO MEN AND A TRUCK franchise opportunity was really too great for us to pass up!" said Bruns, who partnered with Spencer Esmond and two other minority owners to open a second franchise location in Twin Falls in southern Idaho in December 2021.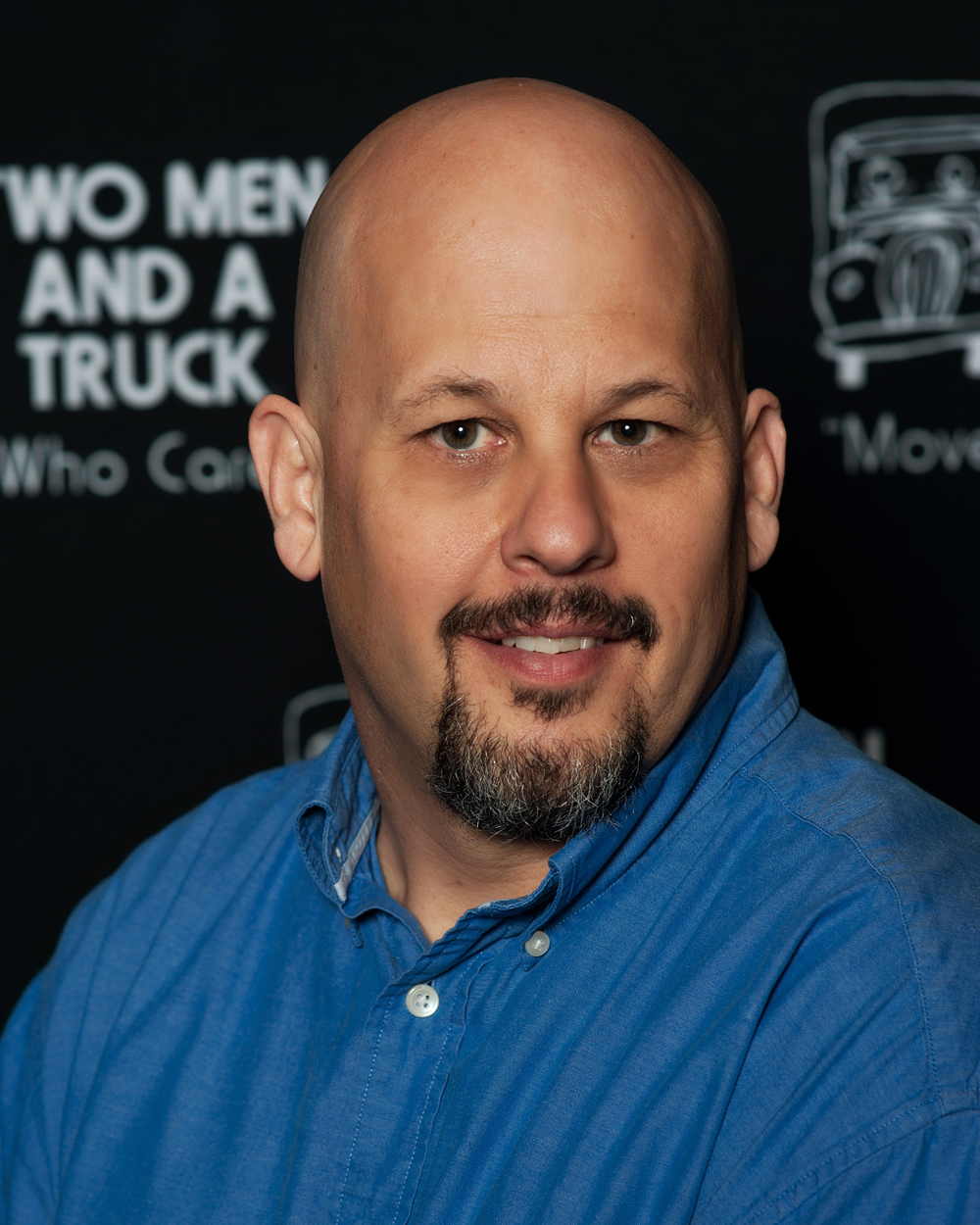 Record-Breaking Year for the Franchise
Throughout the TWO MEN AND A TRUCK brand's 35-year history the award-winning company has consistently delivered on its mission of exceeding customers' expectations while living their core values of moving people forward. The Mini-Market Program, which TWO MEN AND A TRUCK implemented at the start of 2021 during the height of the pandemic, has helped the largest and fastest-growing franchisor in the U.S. moving industry post a record-breaking year. The company, with more than 380 franchise units and 3,000 trucks in operation, saw double-digit growth across all revenue streams in 2021, a year in which it was named one Franchise Business Review's "100 Best Recession-Proof Businesses to Start."
Additional services like junk removal and storage have helped bolster the TWO MEN AND A TRUCK brand image. But it's also been the success of the company's innovative and daring Mini-Market Program that has helped franchise owners expand their businesses in otherwise untapped markets.
TWO MEN AND A TRUCK's mini-market model allows franchise owners to grow their business in underserved territories with smaller populations ranging from 100,000 to 225,000 people, which is considerably smaller than a franchise's normal reach. This model also allows franchisees to enjoy much more flexibility in their work and have less worry about staffing sizes and number of trucks in communities where the demand for a high-quality moving service is still high.
"Mini-markets run very similar to our traditional markets, but on a smaller scale. We now have the technology and support mechanisms in place to help create a profitable business in a market that requires a smaller local support staff," said Jon Nobis, the CEO of TWO MEN AND A TRUCK. "The TWO MEN AND A TRUCK brand has grown significantly throughout the United States, giving customers a recognizable yet local name to do business with no matter where they move."
The minimum start-up cost to enter a mini market is $100,000. When partners signed their franchise agreements in 2021, they received $5,000 in initial incentive funds that could be dispersed for approved marketing and recruitment efforts. After three months, partners received an additional $10,000 for marketing and recruitment, and after a 15–24-month period, they are eligible for an additional $10,000 incentive toward a junk truck.
But the brand's dedication to moving people forward doesn't stop with its clients; it's a commitment to growing with people internally as well. For existing franchisees to take advantage of the mini-market opportunity, they must delegate 25% of ownership to a new franchisee within the system.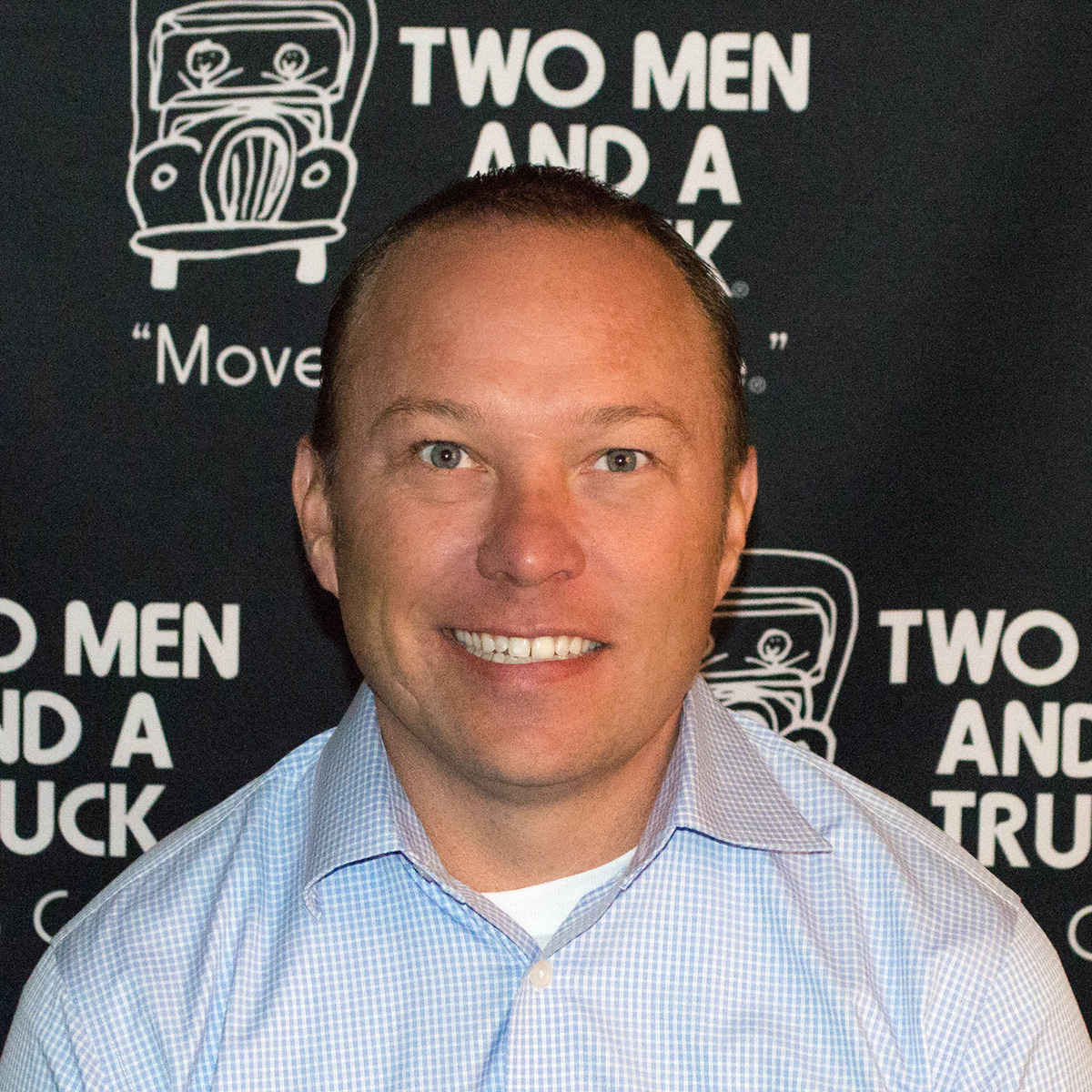 That's exactly what franchise owners Steve Bruner in Arizona and Richard Rivera in North Carolina did when they were selected for the mini-market program. In 2016, Bruner and partner Chris Willems opened the doors to their first TWO MEN AND A TRUCK® franchise in Tempe, a small but growing city just outside of Phoenix. Two years later Bruner decided it was time to expand, and they purchased their West Valley location in Flagstaff. That location is now run by Andrew Potter, who previously oversaw operations for the Tempe locations.
"We see huge growth potential in these new markets, which is a big incentive for us," said Bruner who runs 12 trucks out of his two Metro Phoenix locations and has about 40 employees. "But the other thing we really like about this mini-market program is that we're all on the core value of moving people forward. It's a great feeling to be able to put the people you've worked with and believe in to get their chance to become part owners of their own franchise."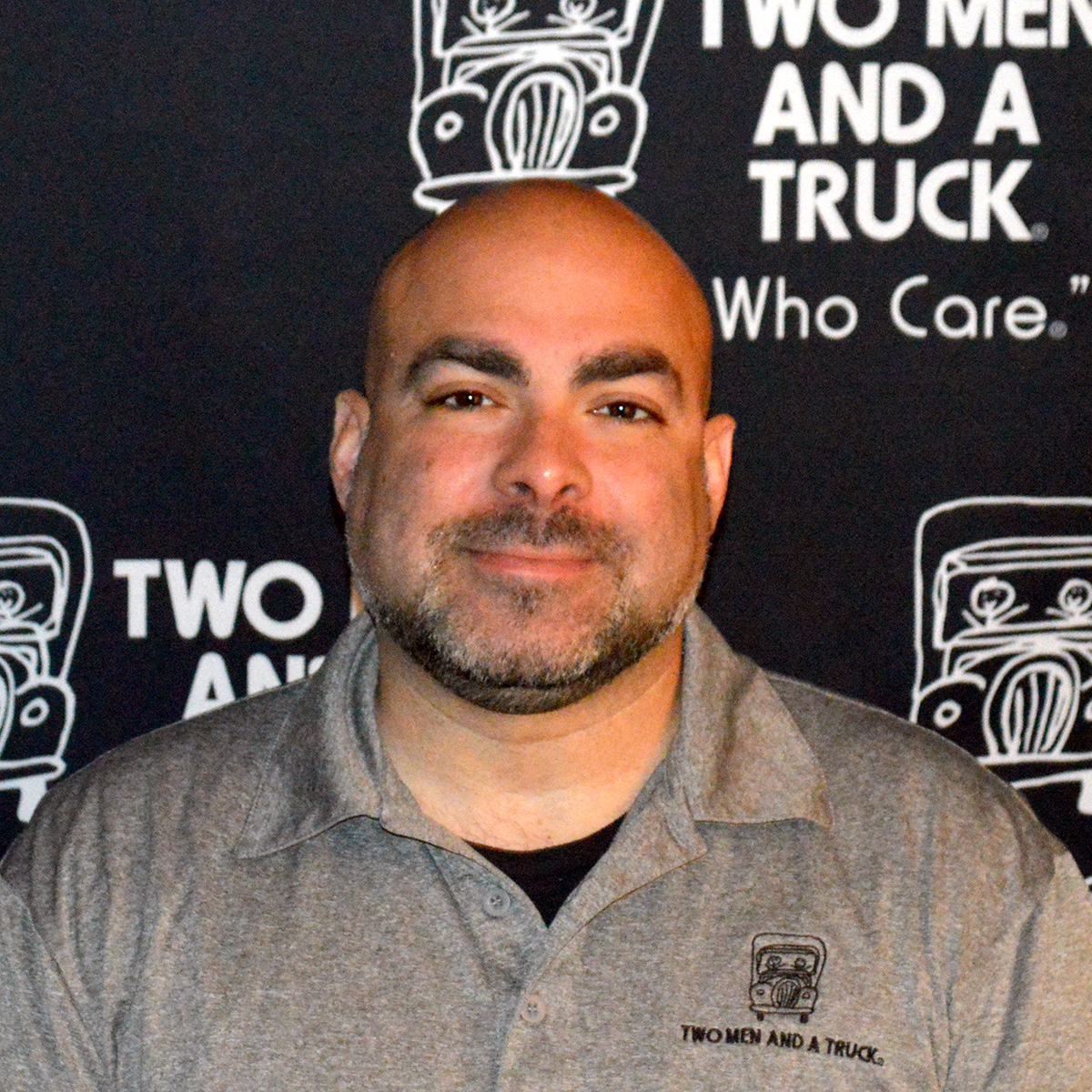 In October 2021, Rivera opened his TWO MEN AND A TRUCK franchise in Goldsboro, NC, because of the company's mini-market program. Although Goldsboro itself has under 34,000 residents the population nearly triples when the outlining areas are included. It has great market potential with nearby Seymour Johnson Air Force Base.
Prior to opening his own franchise, Rivera was an Operations Manager and then promoted to Regional Manager for a TWO MEN AND A TRUCK franchise group based out of Durham and Raleigh.
"We see huge potential with the mini-market program, and we couldn't be happier to be selected for it," Rivera said.
Bruns, who runs a 13-truck operation in Boise, meanwhile, can't help but be excited and a bit sentimental about his new mini-market franchise in Twin Falls, ID. "I grew up in a really small town just outside Twin Falls, so it's really exciting to be able to open a business in that market," Bruns said. "Without the Mini-Market Program, that wouldn't have been possible."
Mini-Market Opportunities
Starting a mini-market franchise requires a minimum financial requirement of $80,000 in liquid assets and $160,000 in net worth. Estimated initial investment range is anywhere from $100,000 to $192,000.
Starting a mini-market franchise will require a $30k franchise fee that covers populations ranging from 100,000 to 225,000 people. The franchise fee for a TWO TRUCKS AND A TRUCK standard model is $50,000.
Mini-market opportunities are currently available in hot territories where TWO MEN AND A TRUCK is looking to develop a stronger presence. These include Georgia, Kentucky, Montana, North Dakota, South Dakota, Ohio, Oklahoma, Tennessee, Texas, Wyoming, and West Virginia.
To learn more, visit: https://franchise.twomenandatruck.com/mini-market-incentives

Franchise opportunities for standard markets range from $179,400 to $595,000 and mini-market opportunities range from $100,000 to $222,000. Learn more, here.