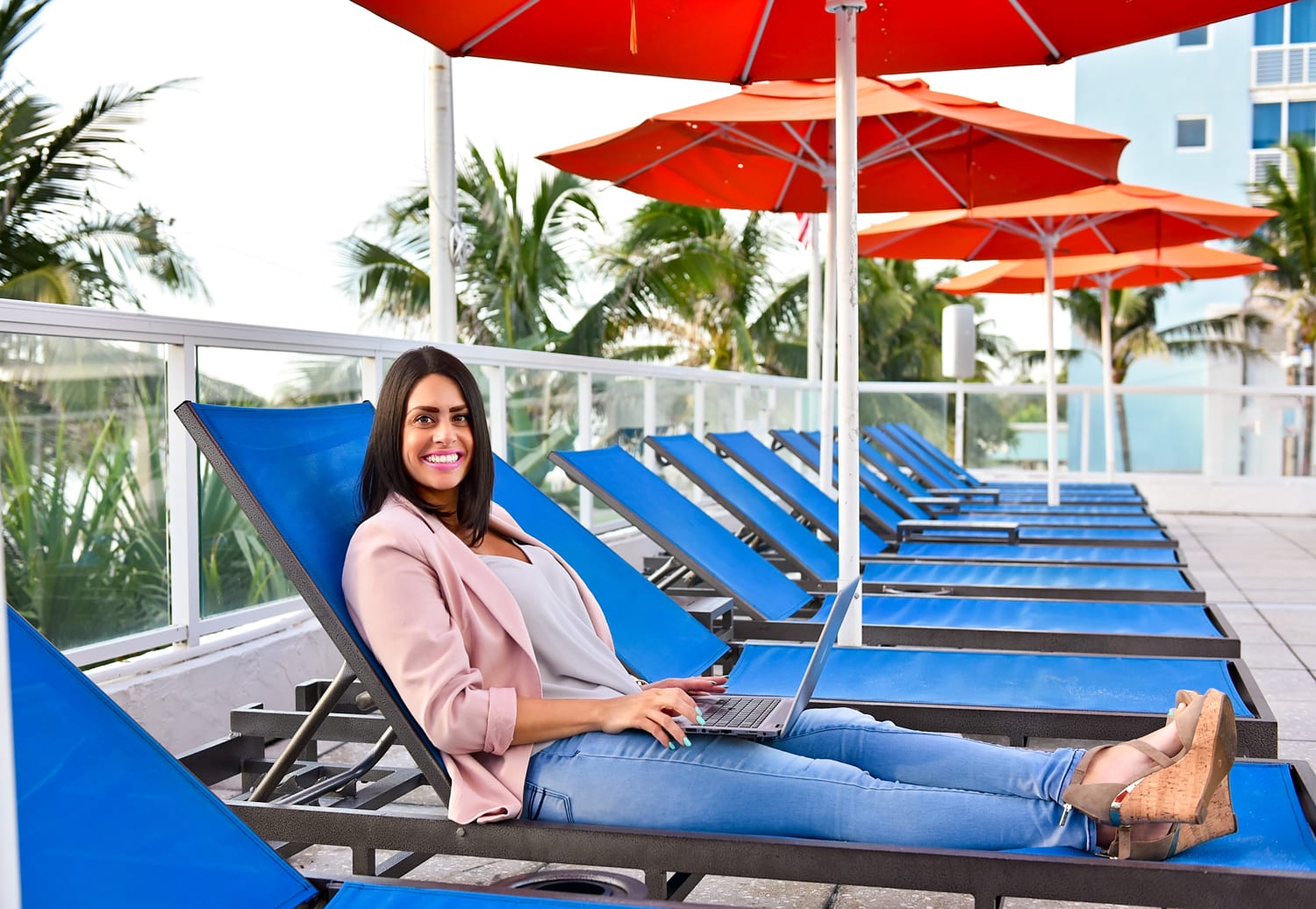 As the pandemic created unprecedented challenges, and the "new normal" precipitated an unforeseeable future, many of us were forced to reflect on our lives, careers, and priorities. Many people, either by choice or life circumstances, began reevaluating their career paths to pursue their passions and find greater work-life balance. Many women discovered that franchising provides an opportunity to achieve both.
"Franchising is a fantastic option for women to be their own boss, and in many cases, find the flexibility they desire that's not available elsewhere," says Michelle Rowan, President, and COO of Franchise Business Review. "For women seeking a pathway to business ownership on a full or part-time basis, franchising offers many options in a variety of industries—with the support of a large organization behind them."
One-third (32%) of all franchises today are owned by women. On average, women report being more satisfied than men with franchise ownership. In researching the best franchises for women, Franchise Business Review found that 88% of women say they enjoy operating their businesses and 75% would recommend their franchise to others.
For Women in Franchising – Flexibility Is Key
Starting a franchise, like starting any business, involves risk and hard work. Franchising, however, provides an opportunity to select a business model that resonates with your interests and passions, the flexibility to work outside a traditional office setting, and the ability to align with a proven business model and established brand.
Becky O'Meara of Ohio worked as a veterinary technician for 18 years before she purchased a Gotcha Covered franchise with her husband. Seeking the best option to strike out in the corporate world after completing her veterinary career, O'Meara saw franchise ownership as a viable option. "Purchasing a franchise removed the need for someone else to control my future and income," she said. "Knowing I could work as much or as little as I desired was also an added benefit."
Gotcha Covered, a franchise with 140 locations providing drapes, shades, shutters, blinds, and all types of window treatments, offers work/life balance, a low barrier of entry, and flexibility, according to Paul Linenberg, president of the brand.
O'Meara earned a profit in her first month in business as a Gotcha Covered franchisee and reinvested her earnings back into the business until she had a sufficient amount in the bank. She credits Gotcha Covered for its support and relationships with large manufacturers.
"I love what I do, even on busy days. I love that I have the full autonomy to run my business as I see fit and not be told how to run it—but love knowing that if I need assistance, it's always there," O'Meara said.
Franchise Ownership Provides a Built-In Support System
Women in franchising have found that they were able to ramp up faster as a franchisee by leveraging the training, tools, and support provided by both the franchisor and fellow franchisees.
"As a small business owner, having the support of an established franchise brand behind you can make all the difference," said Eric Stites, CEO of Franchise Business Review. "One of the great advantages of franchising is being part of an organization that 'has your back'."
Darci Upham, who owns a Dream Vacations franchise in North Carolina, joined the franchise because of the enthusiasm and support of the corporate team. After several years in customer service and administrative roles in the car business, Upham had already been helping friends with travel when she decided to make it her career.
"I knew starting from scratch with no experience in the business world would be too difficult without the support of a franchise," she said. "I still do what I love every single day," she said. "Buying my franchise was probably the best decision I've ever made."
Dream Vacations, a CruiseOne company that operates under the umbrella of World Travel Holdings, has 1,400 franchise owners who help travelers book air, hotel, all-inclusive vacations, and cruises. Women, in particular, have been drawn to the travel franchise because of its low startup costs, flexibility, and travel opportunities. Business owners are home-based and do not operate in defined territories, which allows them to sell travel to anyone throughout the world.
"We have a larger percentage of women who are franchise owners, and we make sure they are well represented on our Committees and Advisory Council," said
Drew Daly, Senior Vice President/General Manager of Dream Vacations and CruiseOne.
If you have an entrepreneurial mindset, but you're not sure if franchising is right for you, we encourage you to start your exploration into franchising by taking FBR's Personality Quiz. From there, you can research the franchises on our list of the Best Franchises for Women.
Women in Franchising Achieve Financial Success While Pursuing Their Passion
Kelly Young started an AtWork franchise, KR Young Staffing Group, in Las Vegas four years ago. AtWork Group, a Tennessee-based franchise with 100 locations, provides staffing solutions for office and manufacturing roles.
Young's location broke records when it became the highest billing office in franchise history at the end of its first year in operation. Then, between 2017 and 2018, Young's sales grew another 330%. By 2021, Young opened two more offices in Arizona and picked up two Texas locations in addition to her Las Vegas office.
"I was successful very fast, profitable very fast, and grew very fast," Young said. "I second-guessed my decision (to acquire more locations) last year, but you push through it, work harder and make it happen."
"Women have been very successful building AtWork," said Jason Leverant, who has been president and CEO of AtWork since 2012. "The company continues to direct its focus on effectively recruiting women and minority groups," he said.
Jennifer Felix, the owner of three Hounds Town locations in New York and New Jersey with her business partner Maria Gillen, started at the company's first location as a kennel attendant. Hounds Town provides doggy daycare, pet grooming, and cat boarding in more than 100 locations across the country. Working under franchise owner Mike Gould, Felix learned about dogs and how to run a successful business, which ultimately changed the trajectory of her career.
"I was at a point in my life (at age 26) where I needed to make a decision about what I was going to do as my forever job," she said. "Maria and I started toying with the idea of purchasing [the] Farmingdale [NY, location]. She would bring in part of the funding, and I would bring in the knowledge of what I learned."
Felix and Gillen financed their businesses with a small business loan they paid off within five years. They made profits right away at their first store and built their second store from the ground up in 2019—right before the pandemic hit. Now, in year three, Felix said the second store is growing faster than ever. In 2022, she and Gillen opened their third franchise just three years after buying their first location.
"We have a powerhouse of women who started this company, and most of the first franchises were owned by women," Felix said. "It's an amazing feeling for me and my partner, as women, to be the first franchise owners with three stores together."
Jackie Bodanza joined Hounds Town in 2014 and eventually became the company's CEO. Today, the majority of Hounds Town USA franchise owners are also women. Each year, the franchise celebrates International Women's Day by highlighting its top-performing female franchisees and recognizing the women working in its headquarters.
"The nature of what we do—taking care of people's pets—is a great fit for women as it requires nurturing, caretaking, and relationship building," she said. "Being a Hounds Town business owner is a natural extension of the amazing relationship skills women are born with. That is a key part of their success."
Best of all, being a part of the Hounds Town brand is like being part of a large, nationwide family. The brand's peer-to-peer networks support one another and share insights and advice.
Exploring the Best Franchises for Women
While owning a franchise offers myriad benefits for women looking to be their own boss and control their income and lifestyle, it's important to remember that starting any business—whether it's from the ground up or within a franchise system—doesn't come with a guarantee of success.
Aggie Batista of New York made the decision to invest in a Dream Vacations-Cruise One franchise. The daughter of a Columbian mother and a Dominican father, she often  translated travel brochures for her Spanish-speaking parents when she was younger. After a 15-year career in the administrative field, she started evaluating franchises and quickly identified the travel industry as her top choice. From there, she narrowed her decision to Dream Vacations after talking with representatives from the brand. "I felt like I was also interviewing the franchisor and they met every expectation, so it's like we hired each other," Batista said.
Because Dream Vacations-CruiseOne is a low-cost franchise, Batista did not need to finance her business and started making a profit in year three. "I needed time to learn the industry and tried many tactics to market myself; once I figured that out, I started focusing on just building."
As a prospective franchisee, satisfaction is an incredibly important factor to consider when looking at any brand. Before investing in any franchise, it's critical to carefully research the franchise opportunities you're considering and examine feedback from other female franchise owners on how well the franchise meets their expectations in terms of support, work/life balance, financial opportunity, and other key areas of business ownership.
Franchise Business Review has surveyed thousands of brands over the past 17 years and publishes the top-rated brands based on direct feedback from franchise owners themselves. This year, we surveyed over 8,000 women franchisees from 267 different franchise brands to help determine the best franchising opportunities for women.
While there are no perfect selection criteria for guaranteeing your success in franchise ownership, each of the brands on this year's list of the Top Franchises for Women are rated highly by the women who own them, making them all excellent options for women looking to make the transition to owning and operating their own business.
Franchise Business Review recently surveyed more than 8,000 women representing 267 brands to gauge what women liked most about their organizations based on leadership, training, core values, and financial opportunity.
This year, the brands named to the Best Franchises for Women span many sectors; from staffing to pet care to home furnishings to vacation planning.