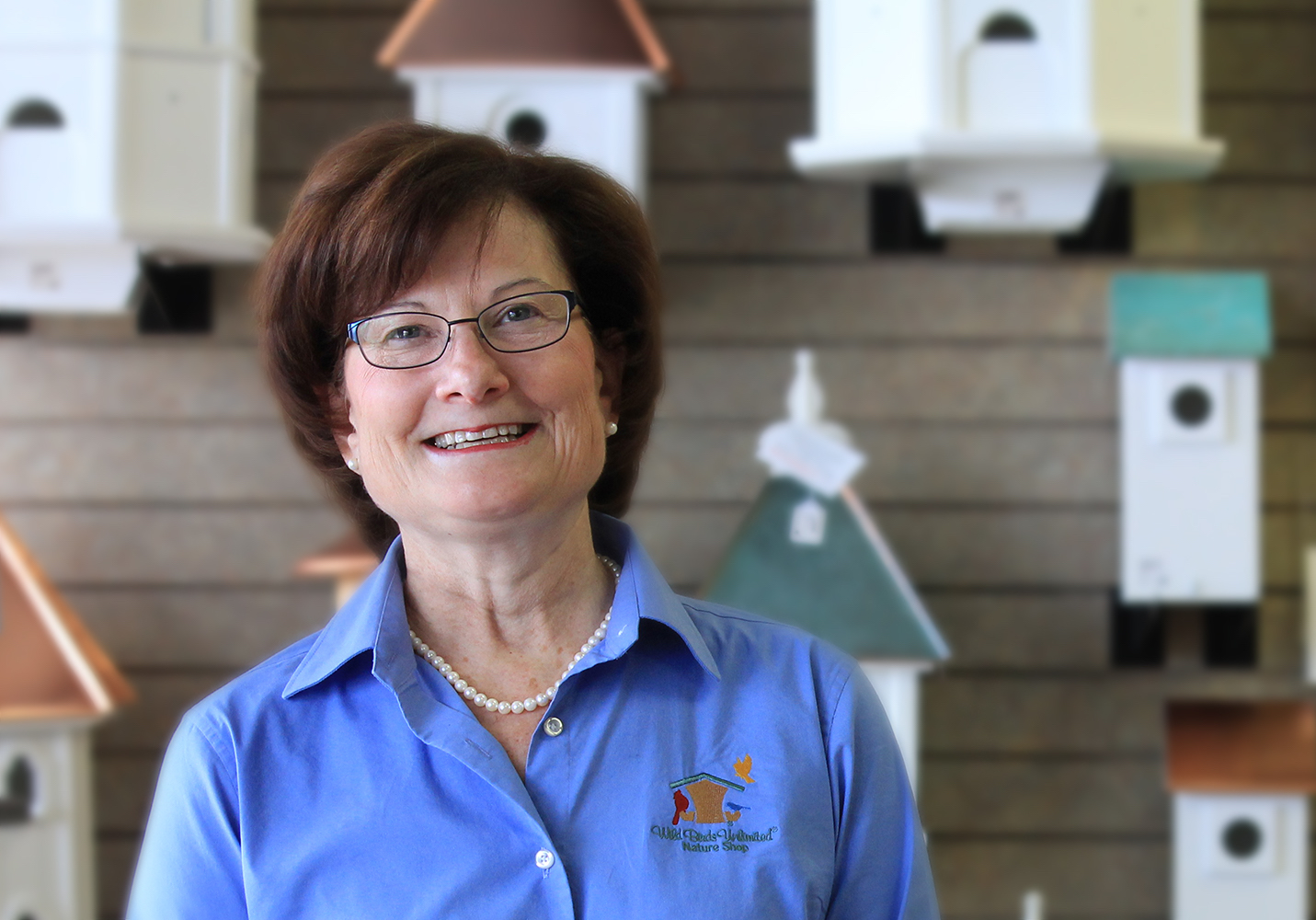 Women-owned businesses are more than taking flight—they are soaring high. According to the National Association of Women Business Owners (NAWBO), more than 11.6 million businesses are owned by women, generating $1.7 trillion in sales nationwide. In fact, women are starting an average of 1,821 new U.S. businesses every day, according to a commissioned report by American Express. This doesn't only apply to start-ups–but also includes franchising. Over the last decade, there has been a 24% increase in women-owned franchise businesses. Today, 26% of all franchises are solely woman-owned, and another 9% include at least one female partner in the ownership group. Additionally, 41% of new franchisees that have launched in the last 24 months were led by women. (Source: Franchise Business Review).
Capitalize on Outdoor Hobbies
Monica Brubaker of Springboro, Ohio, is an example of a woman entrepreneur who stumbled upon franchising, thanks to her passion for the outdoors, marketing background, and drive to succeed. Brubaker had worked as a part-time graphic designer for years before investing in two Wild Birds Unlimited franchises in 2007 and 2016. While she was raising her children, she developed a market research and advertising background, thanks to further education and a variety of freelance roles. Brubaker became eager to take on a new challenge once her children got older. At the same time, she had discovered her local Wild Birds Unlimited store, which began as another part-time job—but quickly evolved into a passion and opened up a new career path for her.
"When my kids were in high school, I decided I needed to get out in the world a bit more. We had recently built a home in the woods–and my passion for birds, once started by my father as a child—was reignited. I then started visiting a Wild Birds Unlimited near me," Brubaker said. "Within a few months, I began working there part-time. A year in, and I knew this was going to be my opportunity to put everything I'd learned related to computers, marketing, advertising, and graphic design and begin a new journey!"
We surveyed 7,696 women franchisees from 307 leading franchise brands to determine the best franchising opportunities for women. See the list here.
Featuring backyard bird food and nature products, the Indiana-based Wild Birds Unlimited began franchising in 1983 and now operates more than 345 locations in the United States and Canada. The business offers franchisees a low investment opportunity and revenue streams from both its retail and online stores. With support and training, owners teach customers how to turn their yards into a bird feeding habitat that not only brings enjoyment, but also benefits the wild birds and the environment.
Brubaker took out a bank loan to finance her first store in Springboro. For nine years, she perfected her business model before opening another location in West Chester, Ohio.
"Every year, after I got the basics down, I found myself focusing on a particular element that I wanted to improve in my store, " she said. "For me it's that flexibility that has kept me engaged, and I'm very grateful that I'm with a franchise that respects each individual."
In the beginning, Brubaker admits that it's unrealistic for any franchisee to expect a perfect work/life balance. You've got to put your time in to understand your customers and learn how to run your business, she said.
"As you grow, you learn to hire employees with multiple skill sets who can aid you in your day- to-day functions, to free up your time," she said. "Find the strengths in those who are willing to work to better themselves and empower them to work in those areas and produce results. Pay them well! You have to be willing to delegate some of the responsibility in order for it to get done and allow time for the other things in life that feed you."
Paul Pickett, chief development officer of Wild Birds Unlimited, said that more than 50% of its franchises are led by women. The hobby of backyard bird feeding doesn't discriminate, he said, adding that the corporate office incudes a large percentage of women in leadership positions, including a chief operating officer, a vice president of retail concepts, and two other female executive team members. It's the culture of Wild Birds Unlimited that makes franchise ownership attractive to women, men, couples, and people from many diverse backgrounds, Pickett said.
"No one even notices if you're a man or a woman, or if you're gay or straight. In our values, we embrace diversity–we like people from all walks of life," he said. "People who are smart and thoughtful and have a greater view than just of themselves make great leaders and great franchisees. Empathy is an important trait to look for in both men and women. Women do a really good job of engaging with their customers."
Women particularly make great franchises because they often don't let their egos get in the way of decision making and understand the importance of building connections in their communities, Pickett said. The corporate office continues to place value on each individual and the uniqueness they bring to Wild Birds Unlimited, he said, adding that the brand built and maintains a culture that leaves no room for misogyny.
For Brubaker, Wild Birds Unlimited not only provided her with a fun business opportunity, but it also gave her the confidence and support she needed for her business to take flight and remain prosperous for 15 years.
"I wasn't considering starting a business from the ground up, and after 15 years in this system, I realize I couldn't have done it by myself and have been happy. I've got a fabulous built-in support system that wants to see me flourish!" she said.
Leverage Skills From Previous Careers
For those with other interests, hundreds of franchise brands offer relatively low investment fees and the flexibility many women investors desire. For example, Carol Nunnery of Cape Girardeau, Missouri, found her franchise niche helping clients travel well beyond their backyards. As the owner of the home-based Nunnery Travels and Associates-Dream Vacations, Nunnery leveraged years of hospitality experience in the Las Vegas gaming industry and in direct sales/recruiting to launch her own travel agency in July 2015.
Founded in 1991, Dream Vacations supports franchisees who work with clients and travel industry providers to book exclusive vacations for customers anywhere in the world. Based in Fort Lauderdale, the brand includes 1,500 units throughout the United States and Canada. The franchise offers ample training, online booking resources, lead generation, and dedicated business development managers that assist franchisees—even ones with no travel experience—navigate their businesses.
We surveyed 7,696 women franchisees from 307 leading franchise brands to determine the best franchising opportunities for women. See the list here.
Not only does Nunnery enjoy the flexibility of her job and helping clients plan the vacations of their dreams, but she also enjoys taking between eight to 10 trips a year for pleasure. After all, she's able to book flights, hotels, and cruises any time of year, as long as she can connect to the internet. Because the initial startup costs range from $3,245 – $21,850, Nunnery was able to invest in a unit without financing.
"I was very impressed with the business model and the support and training that was already in place.  I had no previous experience in the travel industry, but I was confident that I could put in the time needed to educate myself and then implement the skills I acquired in my other two careers," she said.
Nunnery sees women as equal players when it comes to opportunities in franchising, whatever sector or brand they may choose to join. For those interested, she suggests saving up enough money to cover the bills while you are in the start-up phase of your business and learning everything you can along the way.
"I think franchising is a good opportunity for anyone, really. 'Women in the workplace' has always been subjective; but in this day and age people should be "parenting" equally, so I don't see a difference between men and women entrepreneurs," she said.
Ready For Your Career to Take Flight?
Owning a franchise gives you the opportunity to enjoy flexibility, be your own boss, and earn a solid income. However, before you dive in, you should understand your own strengths and weaknesses and carefully pursue your own research. As a prospective franchisee, our annual Franchise Business review Top Franchises Guide is a great place to start your franchise research. Over the past 18 months, our team at Franchise Business Review has surveyed nearly 4,000 female franchisees, to find out exactly how satisfied they are with their franchise business. Our Top Franchises for Women list represents the best of the best that franchising has to offer.