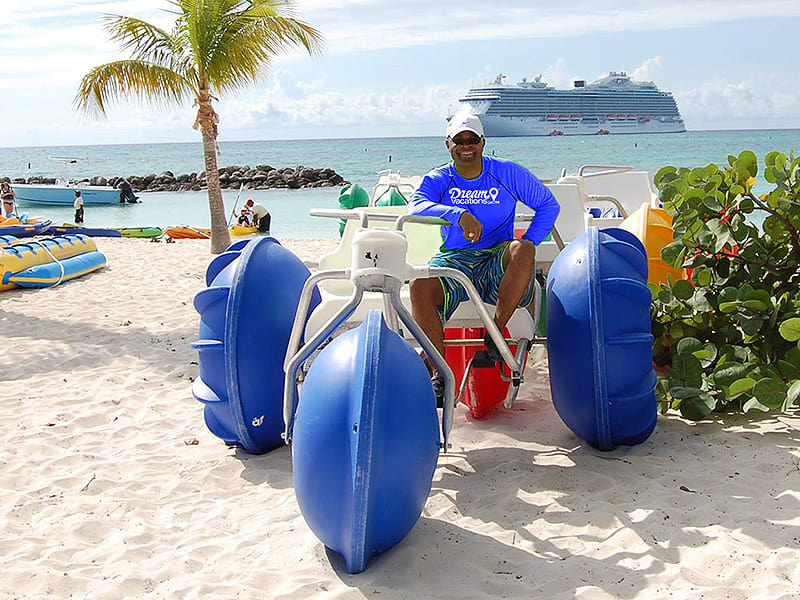 Many people never consider buying a franchise because they think they can't afford it. What they don't realize is that there are lots of great low cost franchise opportunities that are actually very affordable. Did you know there are over 150 franchise brands available for under 100k? Not only that, but the long-term benefits of owning a business can far outweigh many traditional jobs.
For this year's Top Low Cost Franchises list, our team at Franchise Business Review surveyed thousands of franchise owners from nearly 150 leading low cost franchises. Our initial cut-off for qualifying as "low cost" was any franchise opportunity that has an initial investment starting at under $100,000. And while we realize that $100,000 is still a lot of money, financing options often make it possible to get started for much less than the "sticker price."
After combing through our data, we narrowed our list of 150 franchises down to the 80 brands that had the highest satisfaction among franchisee owners. We asked franchisees over 30 questions about their franchise:
Was the training good?
Do the marketing programs drive business?
Are you getting the support you need to be successful?
Most importantly… "Would you recommend your franchise to others?"
Our winners list features the Top 80 Low Cost Franchises with the highest satisfaction in their investment class. These are the best franchises for your money in today's marketplace!
We'll explore the characteristics that make these franchises great, and give you tips on how you can buy a great low cost franchise. We'll also hear from several franchisees and franchise company executives, and share their advice on how you too can achieve business ownership success.
A Smart Franchise Investment Under 100K
Ask any accountant or business owner for their number one piece of advice, and you're likely to hear the expression "cash is king!" It seems obvious, yet the number one reason new businesses fail (including franchise businesses!) is they run out of money. The biggest benefit of investing in a low cost franchise opportunity is that with less money going to fund fixed start-up costs, you'll hopefully have more money to fund important operational items that drive sales and cash-flow.
When starting a new business, it's easy to spend, but you should resist the urge. Think twice before making any purchases (even small ones) as they can add up quickly. Whenever possible, lease items instead of buying them, and always consider used equipment before getting something new. Spending $200 more to get that fancy new office printer, is $200 less you'll have to spend on advertising or sales activities that actually drive revenue.<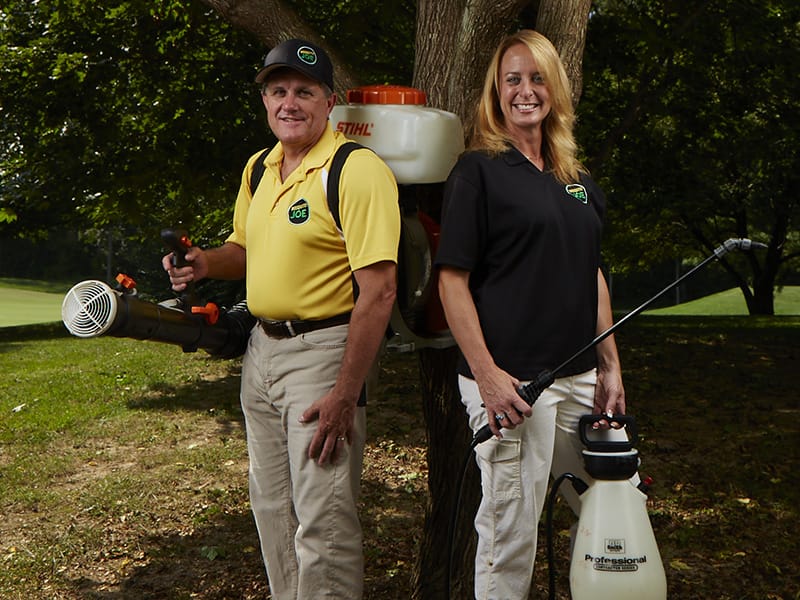 "We strive to keep our initial franchise fee at an average or slightly below our entire industry with much greater focus on owner candidates having more of the working capital they need to open, operate a successful senior care business," says Jeff Bevis, CEO of FirstLight Home Care. "The primary benefit here is to give our new owners an added amount of working capital they can better utilize vs. paying us more upfront."
Running a lean and mean business gives many owners of low cost franchises a distinct advantage in the marketplace. Without the burden of high overhead, and the worries of making large monthly debt payments, franchise owners can breathe easy and focus on sales and marketing.
Autumn Lew with Just Between Friends, a top-rated low cost franchise that specializes in organizing consignment sale events explains, "By keeping our start-up costs under $45,000, we are able to empower our franchisees to start their own businesses without going deep into debt. We help them to be good stewards of their resources while building businesses that serve the families and partnering non-profit organizations in their communities."
View the Full List of the Top 80 Low Cost Franchises Under 100K
To help keep your startup costs low, talk to franchise companies about potential discounts or financing options that they may provide. Some companies will let you finance a portion of the initial franchise fees over time, and many offer special incentives to military veterans and other special groups such as first responders. For example, Mosquito Joe franchisees Yoel Gutierrez and Omar Sanchez received a $2,500 discount on their South Miami-based franchise because Sanchez had previously worked as a firefighter.
Building a Scalable Business
Just because many low cost franchise businesses start small, it doesn't mean they stay that way. In fact, it's a common myth in franchising that in order to grow a large, successful business, you have to invest a lot of money. Nothing could be further from the truth. In fact, many of the low cost franchises on our awards list have much better return on investment (ROI) than their more expensive competitors.
"We provide a scalable business model that will increase profits over time, by growing revenue while avoiding cost increases," says America's Swimming Pool Company CEO Stewart Vernon. "Business ownership can become more of a reality for hard-working, middle-class Americans. Our affordable startup costs give these men and women the opportunity to make a more enjoyable life for themselves and their family."
Rita and Eric Blackwell of Spartanburg, SC were looking for a good, low cost franchise back in 2016 when they stumbled upon Mosquito Joe, a franchise business that provides mosquito control services. "We chose a low cost start-up franchise because it fit within our budget and the level of risk we were willing to take on. The higher the expenditure, the higher the risk. Owning a Mosquito Joe has shown us that we can be successful."
Finding the Right Franchise for You – for Less Than 100K
The 80 franchise companies featured on our 2018 Top Low Cost Franchises list are all great opportunities, but many are probably not the right fit for you. Before you invest in any franchise business, it's important to start by asking yourself a few key questions. Here are five big questions to consider:
What are my goals? What do you hope to achieve through buying a franchise business? What is your timeframe? How much money do you need to make in the short term, and how much money do you hope to make longer term? Besides income, what other personal and professional goals are important to you? (i.e. lifestyle, flexibility, community connection, etc.)
What am I passionate about? Owning a successful franchise business requires a lot of hard work – especially in the early years. But when we talk to franchisees, most don't mind putting in the extra hours because they are passionate about what they are doing in building their business. Find a business that gets you excited… one that you are truly passionate about the product or service that the franchise provides.
View the Full List of the Top 80 Low Cost Franchises Under 100K
"I never anticipated that running a kids consignment event would feel as rewarding as it does," says Courtney Evans, a multi-unit Just Between Friends franchisee in the Seattle area. "At the end of each event, my feet are tired, my body is sore, my eyes are heavy, but my heart has never felt so full."
What are my strengths and my weaknesses? It's important to do a self-assessment of your skills and be honest about your strengths and weaknesses. What work-related activities do you enjoy, and what tasks do you hope to avoid? When you talk to franchise companies and franchisees, ask them what skills their most successful franchisees have in common? Whether it's sales, marketing, operations, networking, community engagement, or something else; be sure your skills are a good fit for the franchise opportunity you want to invest in.
<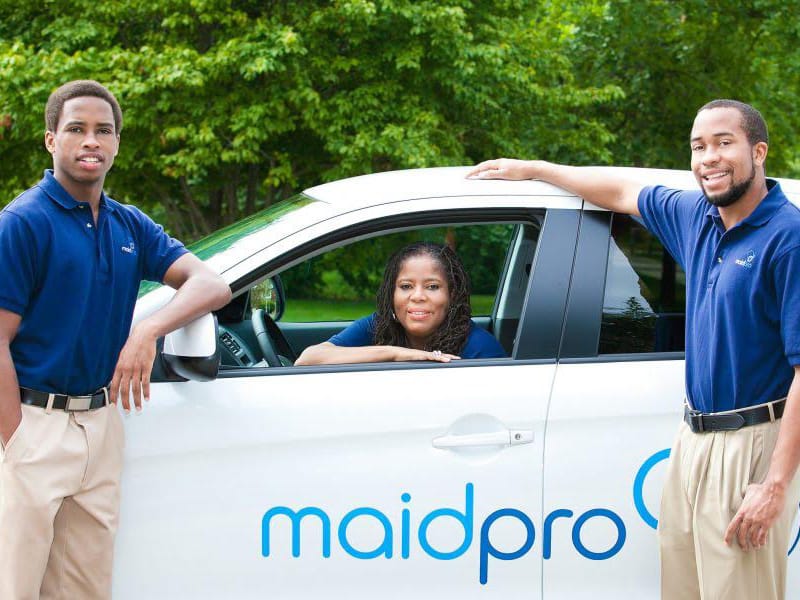 Jeff Bevis at FirstLight Home Care described their ideal franchisees this way. "They possess strong experience in at least one or several areas such as successful people management, solid presentation skills, strong communication skills or strong organizational experience. In addition, and at the core of our Culture of Care, the ideal owners have their own 'why' as to their personal purpose — why they want to serve others, and give back through a FirstLight Home Care business."
What kind of culture do I thrive in? Every company on our Top Low Cost Franchises list has a different kind of culture. Some franchises are very laid back and casual, while others are more structured and formal. What type of culture do you thrive in? Spend time really getting to know the culture of the franchise businesses that interest you. Talk with their corporate teams, and visit or speak with as many franchisees as you can. Finding the right cultural fit is just as important as finding the right financial fit.
What advantages does XYZ franchise offer me? As a general rule, buying a franchise business offers many advantages over starting a new business from scratch. A good franchise will offer a proven business model, strong training & support, effective marketing programs, group buying power, a supportive franchisee network, and much more. But every franchise company is different. Take your time to explore the specific offerings of each franchise, and be sure to understand how their programs will offer you a competitive advantage in your local marketplace.
"We understand that those first few weeks of business are vital to a franchisee's success," says Jonathan Barnett, founder and CEO of Oxi Fresh Carpet Cleaning. "We have profitability coaches on staff whose core function is to help new franchisees get going. The coaches walk the franchisee through the entire process, training them on our various programs, helping them get everything set up, and ensuring that they are prepared for the realities of running a business."
Your Successful Franchise Journey
Investing in a franchise is a big decision. There are many great benefits to owning a successful business, but finding the right franchise under 100k that makes sense for you will take some time and homework. Our Top Low Cost Franchises list is a great starting point for you to explore the vast array of award-winning business opportunities that are available. We also have many other resources on our website to help you navigate every step of your franchise journey, from initial research to financing, to purchase and ongoing business management. Check out the full list of Top Franchises here and be sure to let us know if you have any questions as you explore the exciting prospect of franchise ownership.
View the Full List of the Top 80 Low Cost Franchises Under 100K