Top-Rated, Low-Cost Franchises to Consider in 2019
When most people imagine starting their own business, they do so with the realization that it won't come cheap. Starting a new business typically requires a significant investment to get up and running and consequently holds back many would-be business owners from pursuing their entrepreneurial dreams.
Fortunately, there are many low-cost franchise opportunities that are very affordable — with some starting at under $10,000.
So, if you've been dreaming of running your own business, but have been held back by a concern over funding; a low-cost franchise may be the right option for you. And remember, just because a franchise is low cost does not mean it is low value. "A low-cost franchise has nothing to do with the value of the business," said Stacey Firth, director of franchise development at 30-Minute Hit. "In 30 Minute Hit's case, for example, custom-built equipment,  simple build-outs and a small footprint has allowed us to keep start-up costs low. Instead of paying expensive equipment licensing fees, our franchisees can enjoy a simple, easy to maintain, scalable business model."
For this year's Top Low-Cost Franchises list, our team at Franchise Business Review surveyed thousands of franchise owners from nearly 100 low-cost franchise brands. Our initial cut-off for qualifying as "low cost" was any franchise opportunity that has an initial investment starting at under $100,000. While $100,000 is still a lot of money, financial options make it possible to get started for much less than the "sticker price."
Best Low-Cost Franchise Opportunities
No results for this search. Please refine your filters to find the franchises you are looking for.
Benefits of Buying a Low-Cost Franchise

In addition to the low start-up costs, low-cost franchise opportunities offer several benefits for owners, such as:
Affordability – Many franchises require an initial investment of hundreds of thousands, if not millions of dollars. The initial investment range for this year's top low cost brands is between $2,500 to 100,000. "The most common misconception in franchising is that it's too expensive," said Maxime Mercier, managing director at Shack Shine. "Many people hear the word 'franchise' and instantly think of big restaurant brands with high overhead and real estate costs. You can start a Shack Shine franchise for $50k with no previous window washing experience required. "We provide people with coaching, systems, support and a business plan aimed to set them up for success for a fraction of the cost."
Expedited Profitability and Less Debt – With low start-up costs and minimal overhead, you'll be able to generate a return on investment much faster than with a higher cost franchise. "Low-cost franchises provide fantastic opportunities to leverage small amounts of capital into multiple thriving businesses. Low overhead and total investments combined with fast profitability and wide open territories allow franchisees to quickly expand into multiple units," said Stacey Firth, director of franchise development at 30 Minute Hit.
Scalability – Low-cost franchise owners typically don't incur the large loan debt that is common with higher cost investments, allowing owners to scale much more rapidly. "The low start-up cost gives our franchisees scalability and flexibility, which is very attractive for someone researching business opportunities," said Lou Shager, president of Mosquito Joe.
Recession Resistant  – Many low cost franchise opportunities don't require expensive overhead or a large staff, which means they have a better chance of surviving an economic downturn.
More Location Choices – The majority of low-cost franchises are service-based businesses that can be run out of a home office or mobile unit. Others, such as Cruise Planners and Dream Vacations can be run from anywhere in the world, so long as there is an internet connection!
Flexible Hours – With no brick and mortar location to attend to, most low-cost franchise opportunities offer owners the ability to make their own schedule. "A home-based business allows our franchisees to have a great amount of autonomy," said Lou Shager. "The flexibility of running a business from home allows families to excel at their business without sacrificing time for their other responsibilities. They're able to get the kids to and from school while successfully handling scheduling, routing and customer calls."
What to Expect When You Buy a Low-Cost Franchise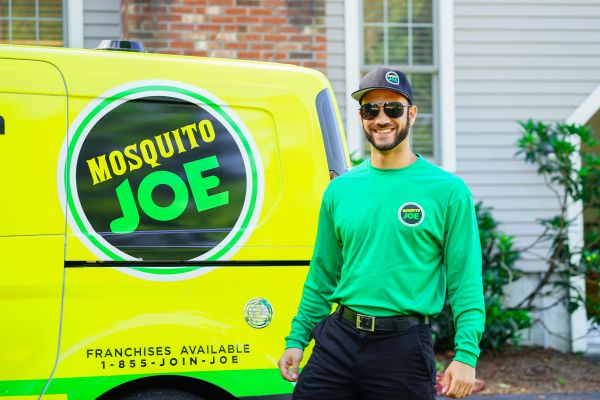 Like any new business, there are one time and recurring costs you'll need to cover as you start and grow your business. With a franchise purchase, there are four primary cost considerations you'll need to understand before you get started:
Franchise Fee – The franchise fee typically covers the costs to get started such as training, your new website, initial supervision, etc. This fee may be paid in one lump sum or in installments over time.
Initial Investment – The initial investment covers the materials and resources you'll need to launch your business.
Net Worth – Simply put, your net worth is a total sum of all your assets, less all your debts. Things like real estate and retirement savings count toward your net worth even though they aren't "liquid assets," while credit card debt, mortgages, and other liabilities count against your net worth.  Many franchise companies have a minimum net worth requirement for their franchisee candidates because this determines your "fundability" (whether or not a bank will give you a loan). That said, with many low-cost franchise opportunities, their net worth requirements are also low as the total investment needed to start the business doesn't require a large bank loan.
With any franchise, you'll also be required to pay ongoing fees such as:
Royalties – Royalties are ongoing fees and are typically charged as a percentage of your gross revenue.
Advertising and Marketing Fees – In exchange for the marketing and advertising support you'll receive from the franchisor, you'll be required to pay a monthly marketing and advertising fee, which is usually a percentage of your revenue.
You can find more detailed information about all of the above mentioned costs and fees in the franchise brand's Franchise Disclosure Document (FDD). Once you contact a franchise company and meet their qualifications, they will provide you with their FDD and Franchise Agreement for review.
These initial costs can create a barrier to entry for some prospective franchise owners. Fortunately, low-cost opportunities typically have low start-up costs and fees that make ownership much more realistic.
How Much Money Can You Make with a Low-Cost Franchise?
30 Minute Hit 
Every potential franchise owner wants to know how much money they'll be able to make should they invest. This, of course, varies from franchise to franchise and depends on a slew of factors.
"People considering a franchise opportunity often assume the larger the total initial investment, the greater the cash flow generation capabilities of the franchise," said Peter Hans, CEO, Discovery Map International. "At Discovery Map we know that the cash flow that can be generated is more a function of the market, the business model and, frankly, the effort and ability of the franchisee."
The best way to understand the potential profitability of a franchise you are interested in is to do thorough research by closely reviewing the Franchise Disclosure Document, talking with current franchisees, and understanding your potential market. Based on FBR data, as of March 2019, the average annual income for low-cost franchise owners is $77,851. Thirteen percent of low-cost franchise owners make over $150,000 per year. When compared to the overall benchmark, which looks at all franchise investments, not just low cost, the average income is only slightly higher at $85,290, with seventeen percent of franchise owners making over $150,000.
"The most common misconception we hear is that a low-cost investment equals lower returns," said Jesse Johnstone, VP of operations at Fibrenew International. "We have countless examples of franchisees who have proven that incorrect. When assessing new franchise concepts, you have to realize that profit margin is what matters. It is not necessarily how impressive the overall revenue numbers look. When you account for operating expenses and franchise fees, what's left out of each dollar is key. That's where we're polar opposite over many big investment franchise concepts."
When doing your research and business planning, it is important to distinguish between "business profit" and "owner income." Prospective franchisees often confuse a business's profits with their potential annual income/salary, which is a big mistake. As a business owner, before you can "pay yourself," you often have to pay business taxes, debt repayments on loans, and reinvest in your business (that new piece of equipment you need, or the new signage you're required to buy, for example). While your business may grow to be quite profitable, your actual take-home income could be substantially lower.
Here are some things to keep in mind when researching franchise opportunities:
Talk with as many franchisees as you can and confirm that your business projections and income expectations are realistic.
Understand that most business owners can't take much money out of the business for the first few years during the startup phase, and it may take you even longer to start paying yourself a meaningful salary from your new business.
Plan accordingly and try to have alternative sources of income (i.e. a spouse's salary) to live off of while your new business is getting off the ground.
Owning a business is about building equity in an asset you will eventually sell, which is where most franchise owners build significant wealth. Although low-cost investments report a lower average income, they also require significantly less investment. And, many low-cost investments, like Dream Vacations and Cruise Planners can be run on a part-time or absentee owner basis.
As Kris Antolak, director of franchise development at Oxi Fresh explained, "Just because a franchise is inexpensive doesn't mean it's not an excellent opportunity. There are Oxi Fresh franchisees who own tons of territories and service a huge number of customers. Low-cost can be high-opportunity."
Financing Options for Low-Cost Franchises
Oxi Fresh Carpet Cleaning
If you don't have the savings to pay for a low-cost franchise out of pocket, financing options can help. There are several options you'll want to consider:
Low-Doc SBA Business Loans: An alternative for those searching for smaller amounts of capital, these loans offer you the same benefits as SBA Loans (guaranteed by the Small Business Administration (SBA) and lent by banks) with a shorter turn-time.
401 (K) Business Financing: You can use up to 100 percent of funds from an existing retirement account to buy or start a small business or franchise, without taking a taxable distribution or getting a loan.
Unsecured Loans: You don't need collateral to qualify for these loans, which can happen in just three weeks. They are a great option if you need a fast funding solution. If you have a high credit score, banks and credit unions are good sources for unsecured loans. If your credit score is lower than the required range for banks and credit unions, consider a third party lender.
Portfolio Loans: Security-backed loans allow you to take a loan using a financial portfolio, such as a mutual fund, as collateral. There are several potential advantages to doing so. First, you can leave your portfolio in place, which enables it to grow. Second, because the loan is backed by your portfolio's value, the interest charged will be lower than for an unsecured loan. It is important to note that the risk of borrowing against the value of your securities is that if your investments fall in value, the money borrowed will emphasize your losses.
Family and Friends: For low-cost franchise loans, you may be able to turn to family and friends for assistance in getting started.
To help keep your startup costs low, talk to franchise companies about potential discounts or financing options they may provide. Some companies will let you finance a portion of the initial franchise fees over time and many offer special incentives to military veterans and other special groups such as first responders.
The Right Low-Cost Franchise for You
Investing in a franchise is a big decision. There are many benefits to owning a business, but finding the right franchise for you will take some time and homework. Our Top Low-Cost franchises list is a great starting point for you to explore the award-winning business opportunities that are available.